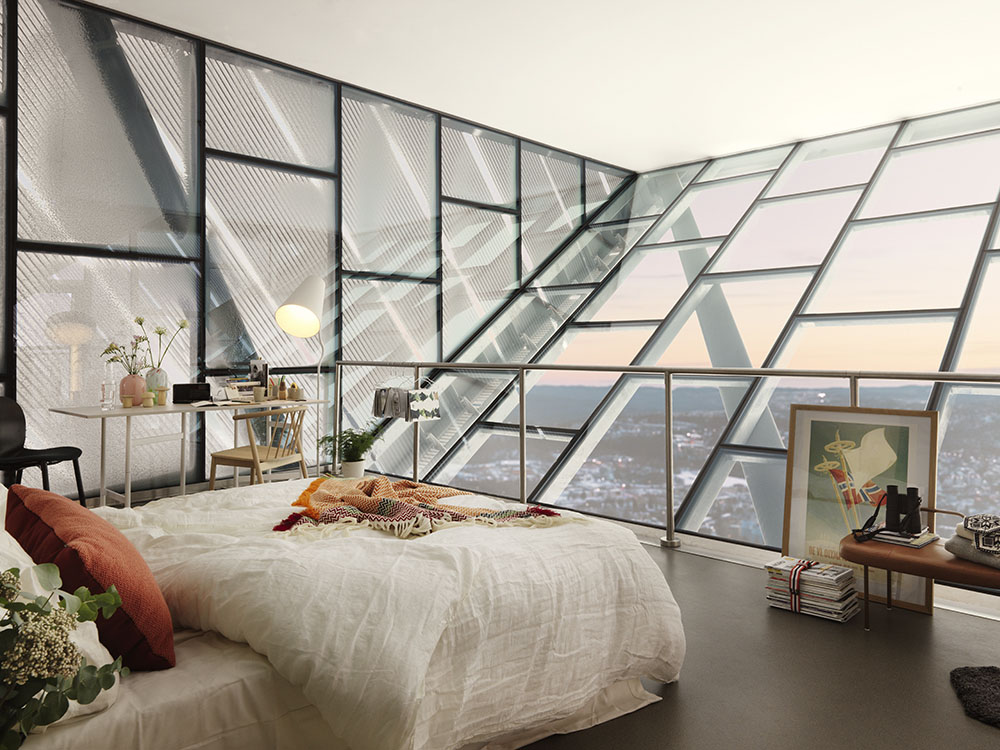 As part of their #NightAt publicity series, Airbnb recently held a raffle contest for a chance to stay at an inspirational penthouse apartment at the top of the Holmenkollen Ski Jump in Oslo, Norway.
Two lucky winners got to experience one night each at the specially converted penthouse apartment by interior designers Melissa Hegge and Nina Holst. This is the room where athletes normally prepare for flight before their jump, and it will be reverted back to its regular use after the Airbnb promotion.
The contest winners have the rare opportunity to enjoy the fully furnished penthouse which has floor-to-ceiling windows with spectacular views of Oslo, snow capped mountains and endless forest. There is also a roof terrace where guests can do some serious stargazing.
Guests take the lift up to the apartment and have the option to check out using the zip line!
The Holmenkollen Ski Jump was designed by JDS Architects.