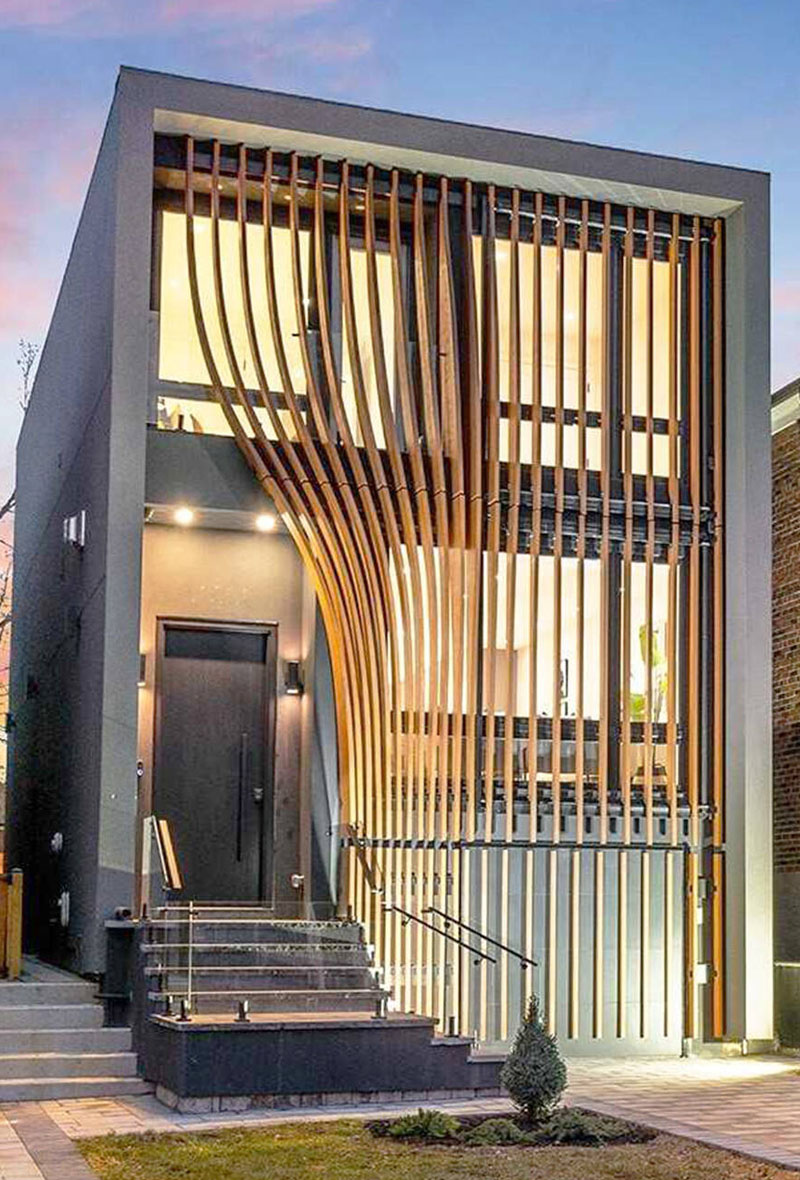 Take a look at this one-of-a-kind custom home in Toronto, Ontario, Canada remodelled by Zahra Falamarzi at architecture studio Meanders using a unique algorithmically-designed paneled wooden curtain that can be closed or opened by remote control.
Located at 83 Virginia Avenue in East York, the eye-catching minimalist house has a welcoming front exterior with wooden panels elegantly curving around the entryway like blinds pulled aside.
The complex digitally designed 3D architectural art is mimicked inside with a 27-foot accent wall that is reminiscent of a rippled sheet.