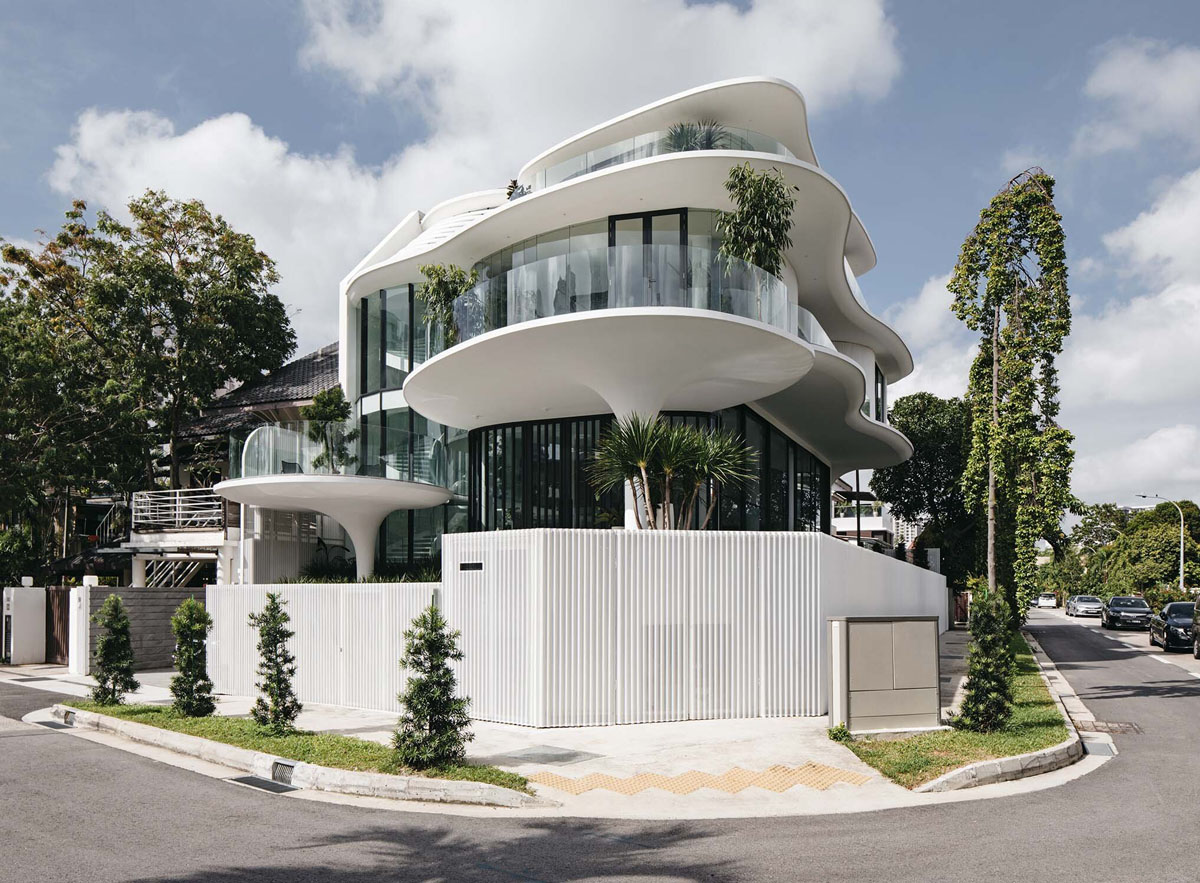 Seaview House in Singapore is a fusion of sculpture and building with a "Wow" factor. Designed by EHKA Studio, the contemporary home embraces the concepts of tropical architecture while blending modern form and function.
The 9,000 sqft home strives to strike a delicate balance between the traditional idea of dramatic grand spaces and the fluid nature of free flowing curves. The entry is sheltered by two curved pods that are supported by stiletto-shaped columns.
A dramatic modern spiral staircase forms part of its curvy design, and a mezzanine with glass floor is inserted into the soaring height to increase its usable space while allowing natural light in to the floor below.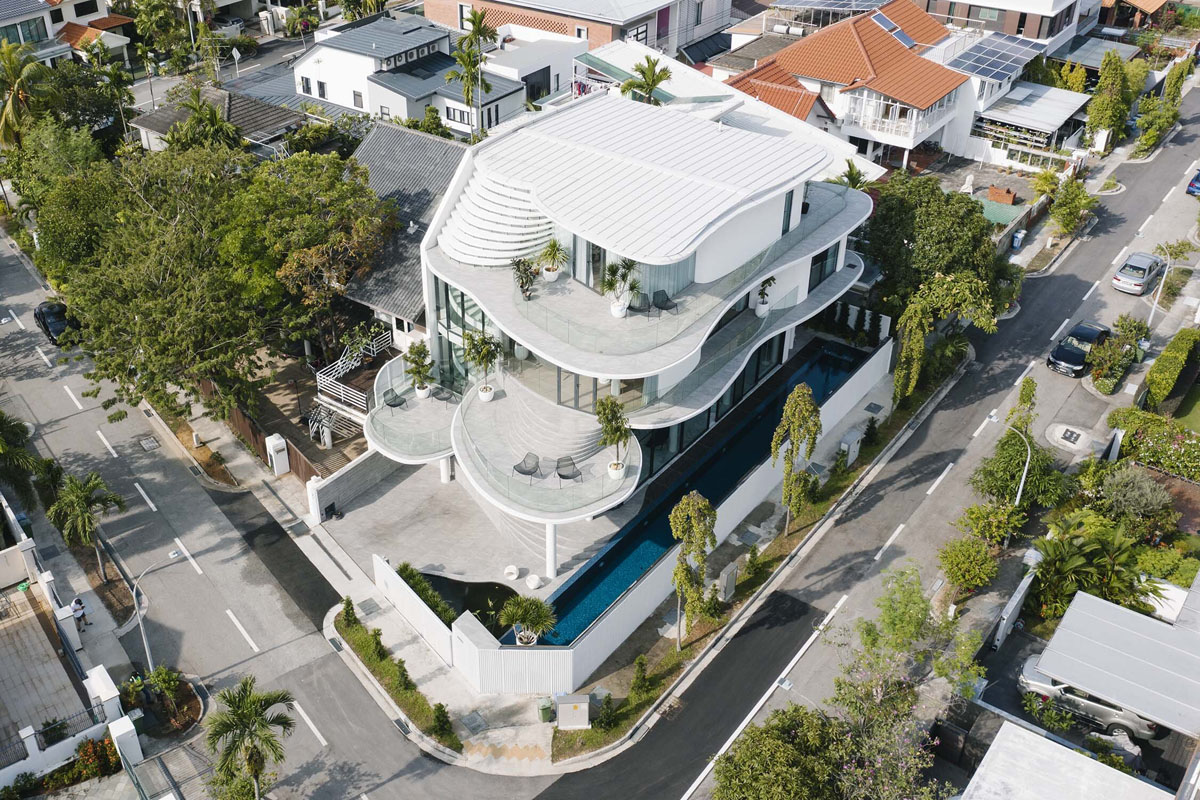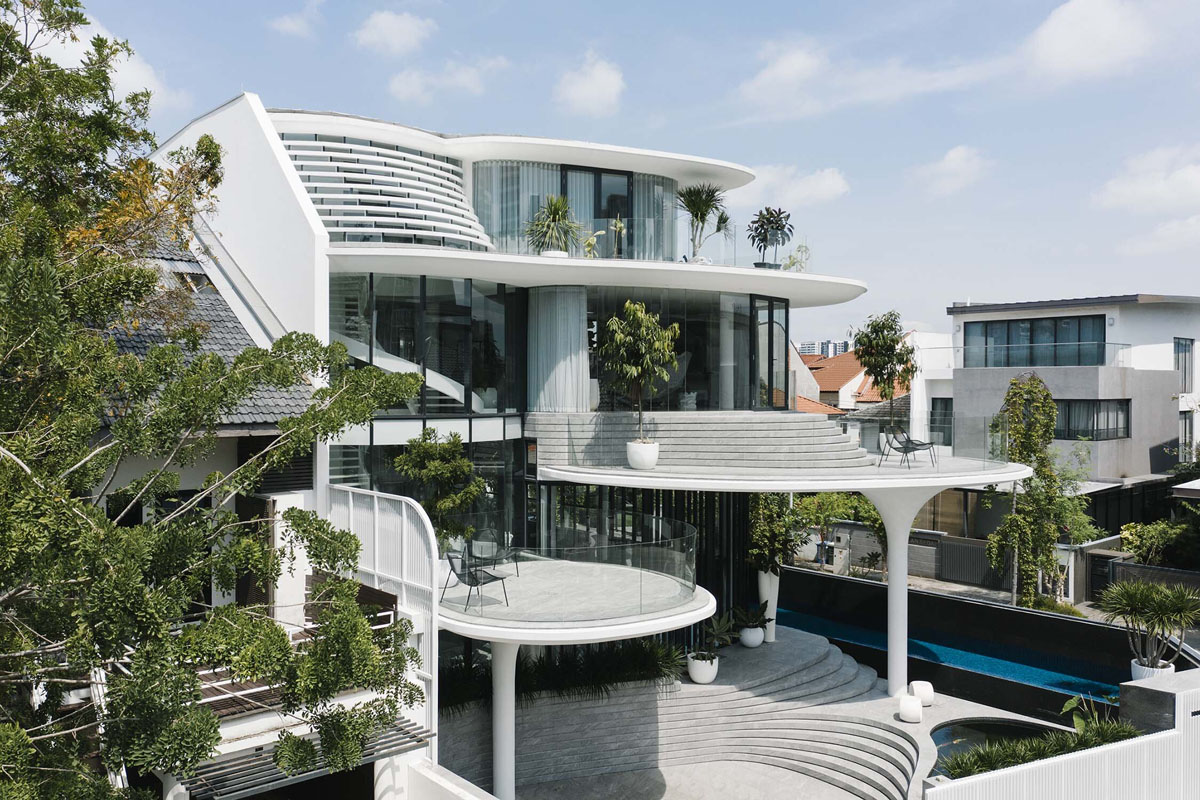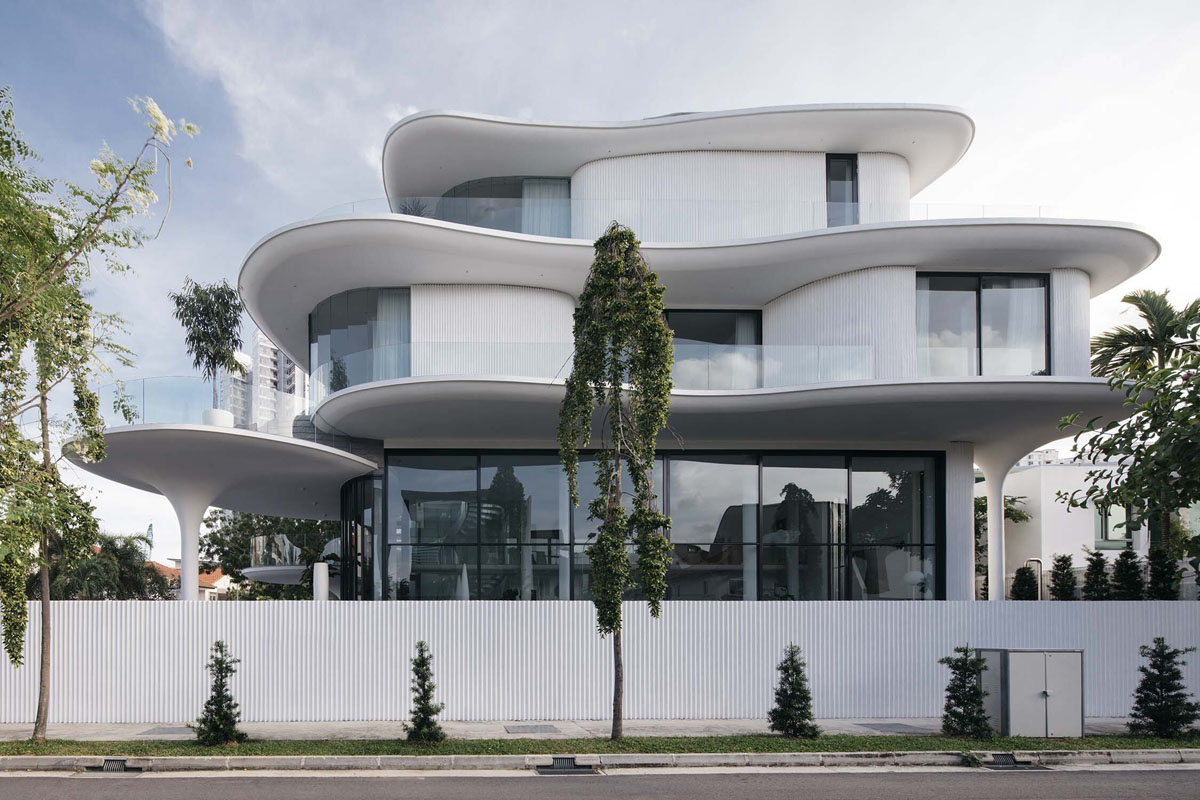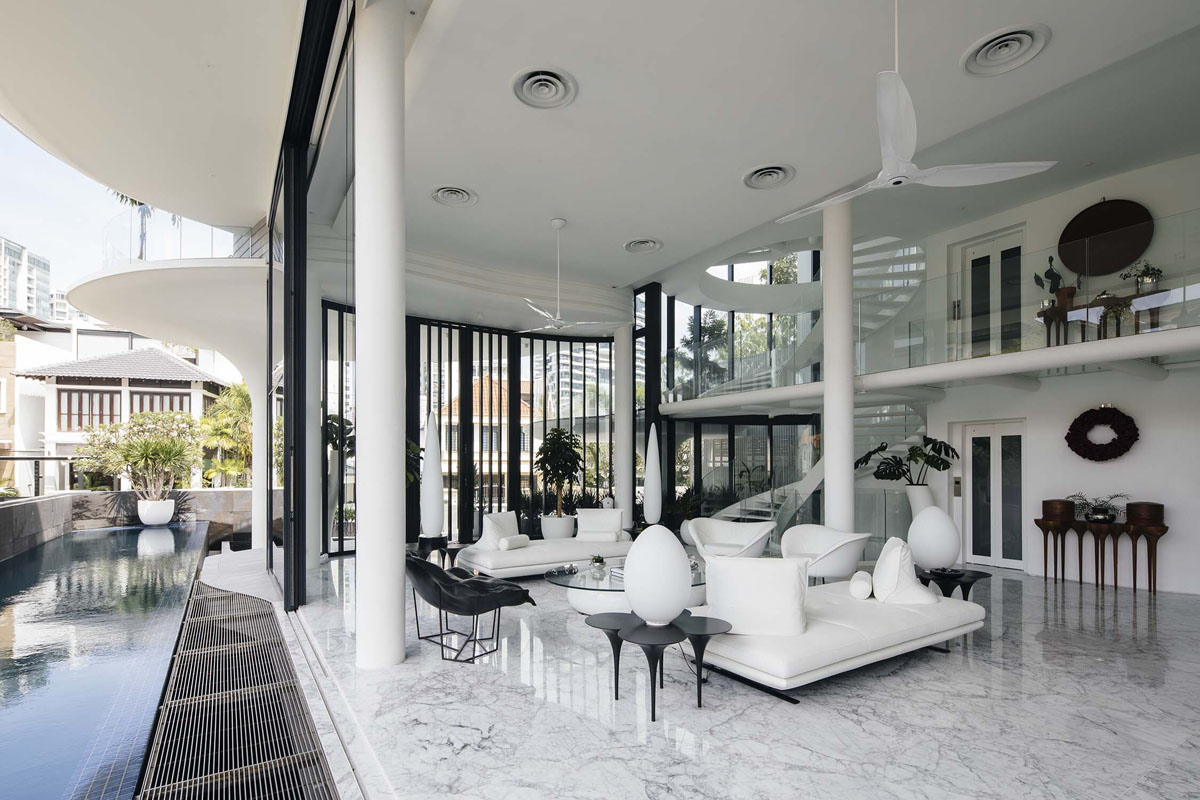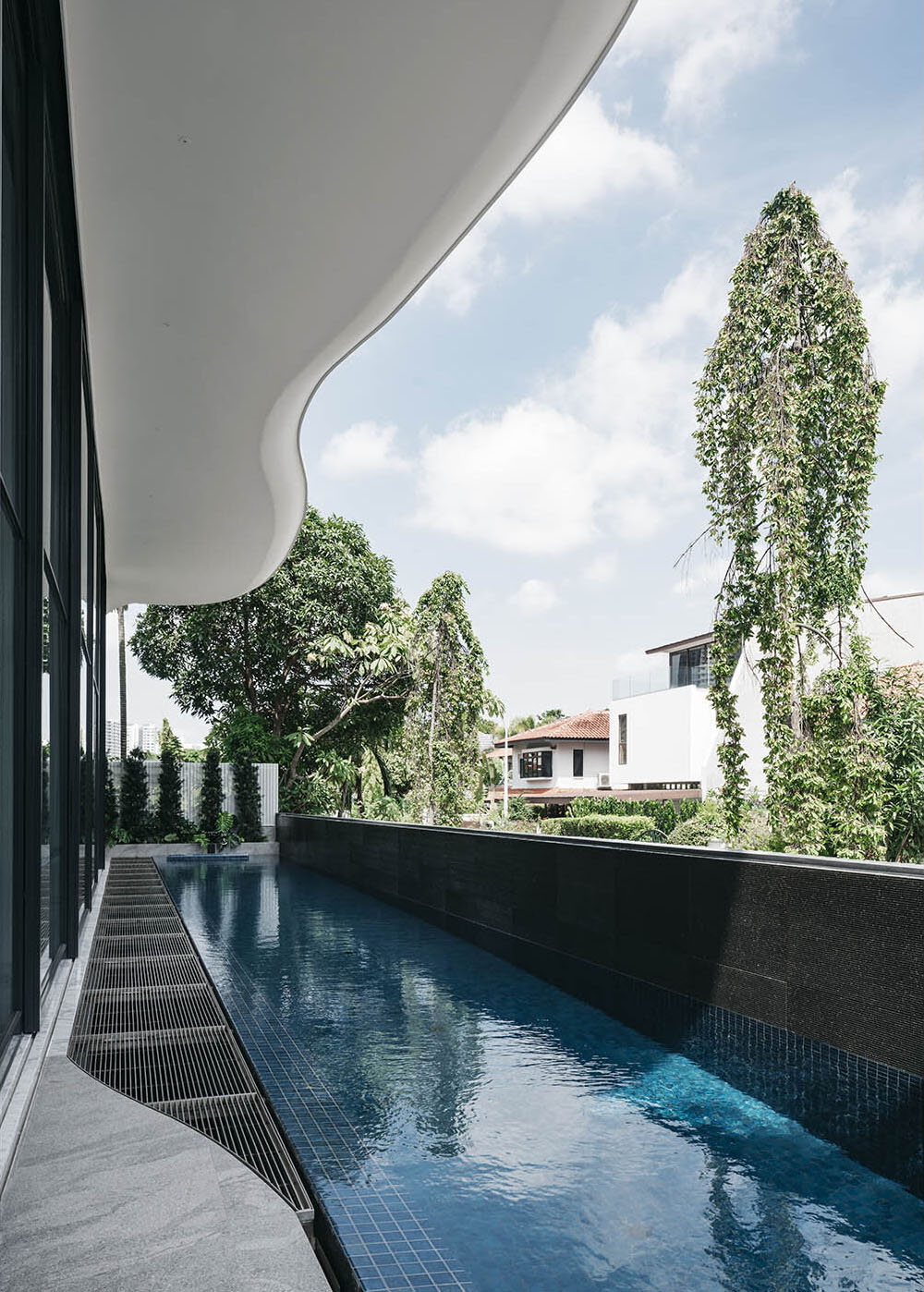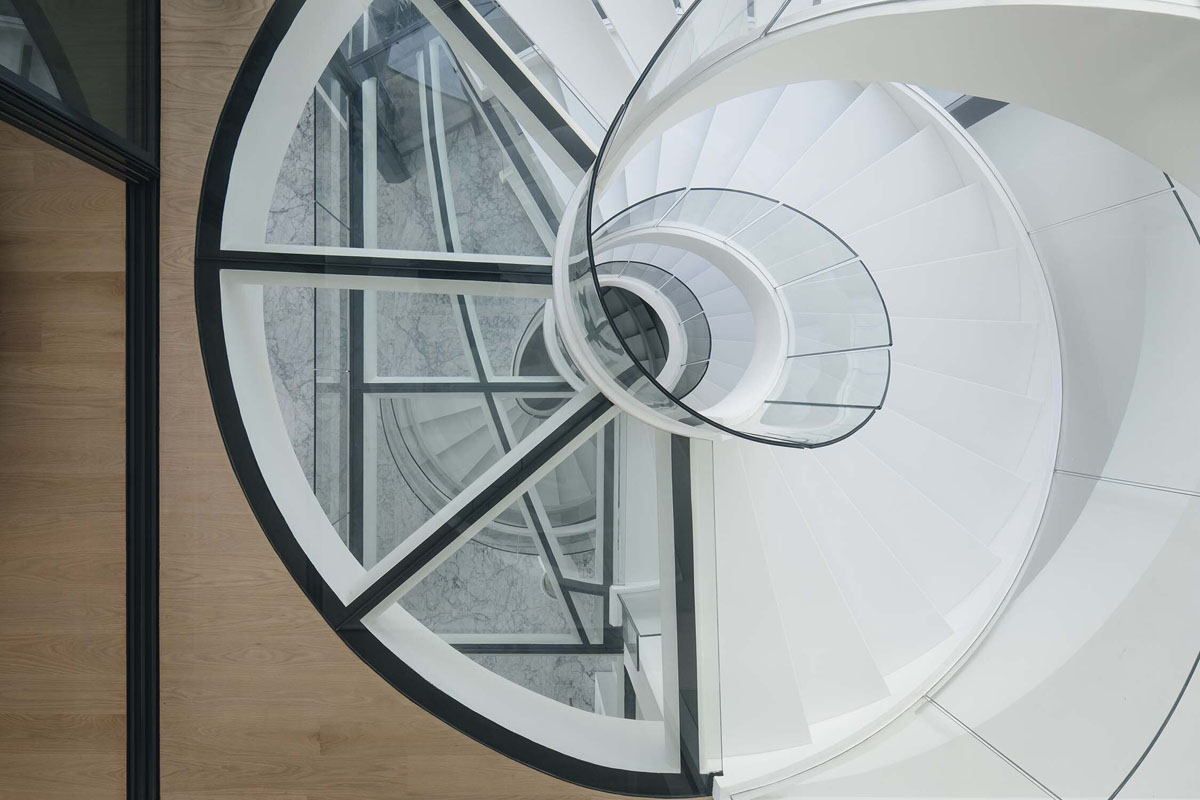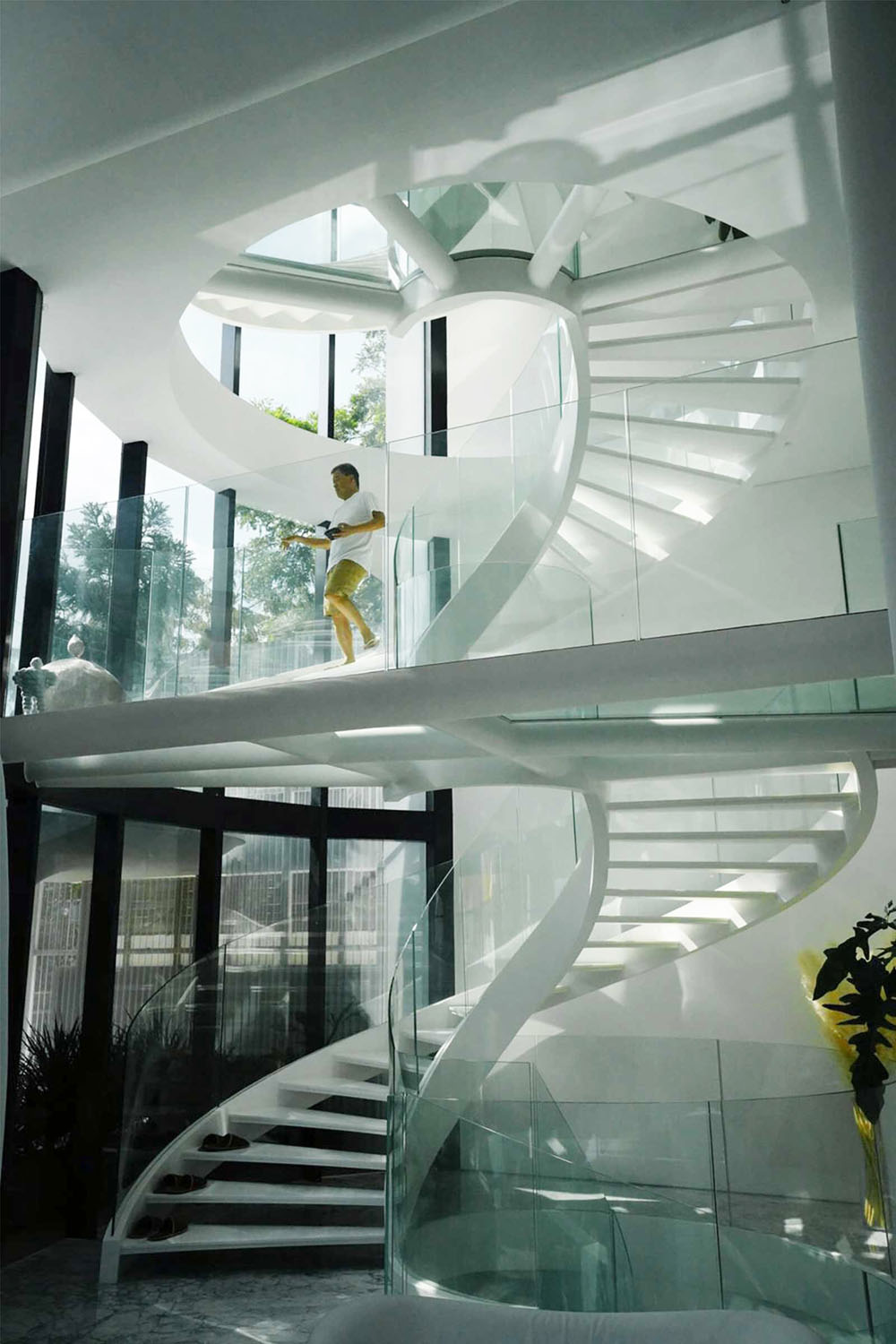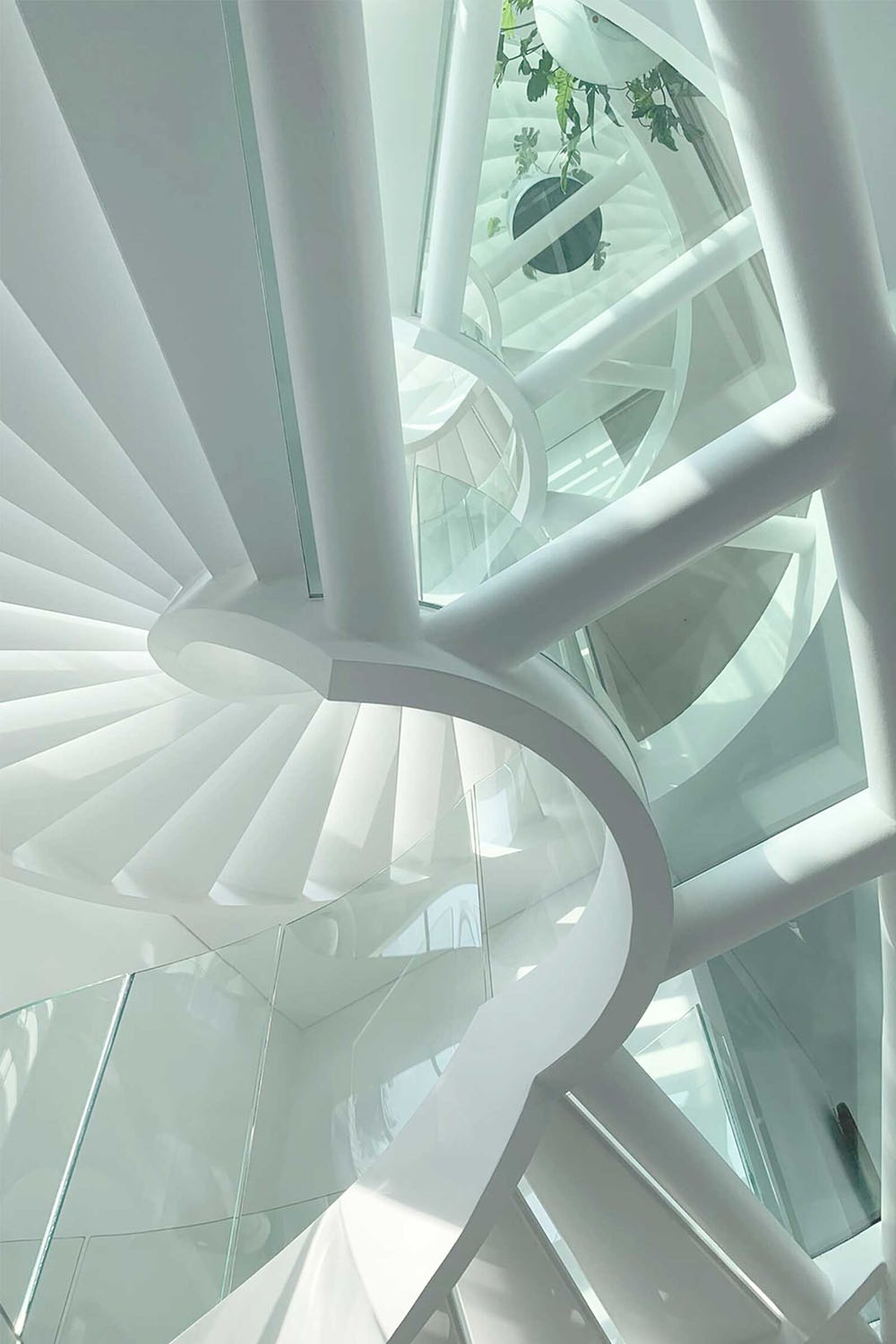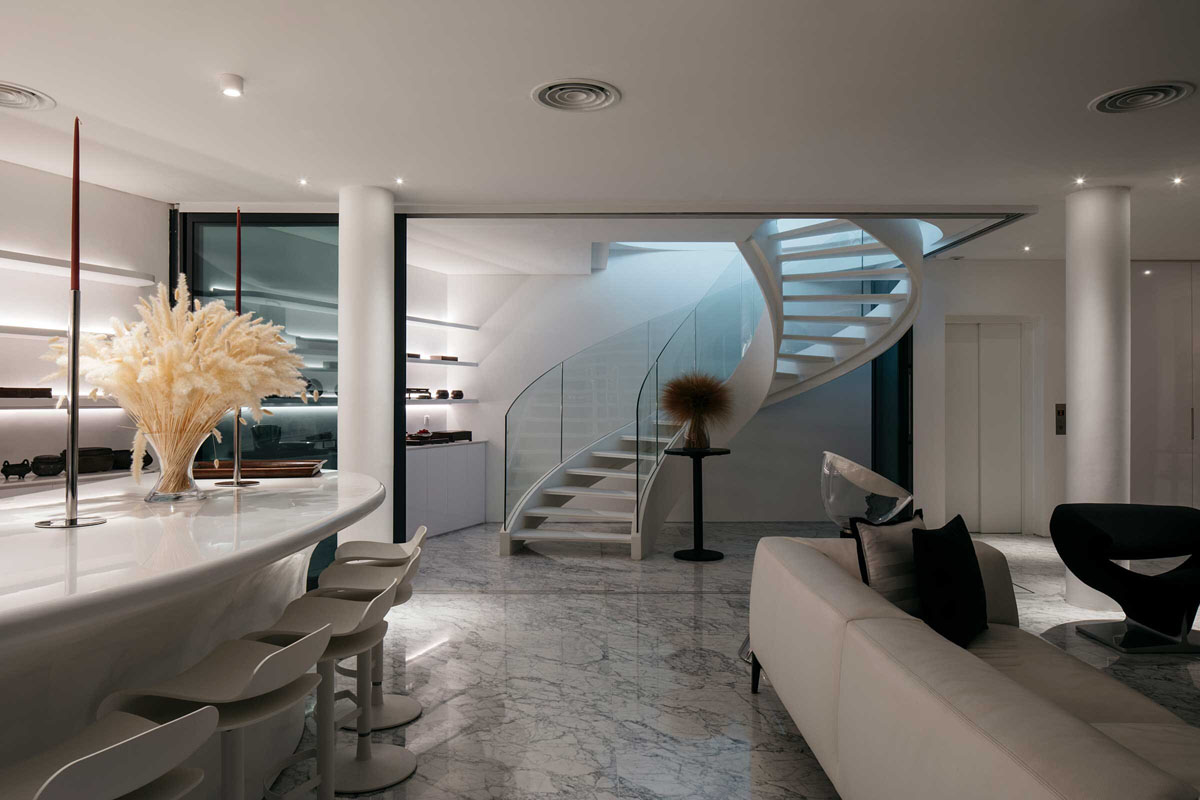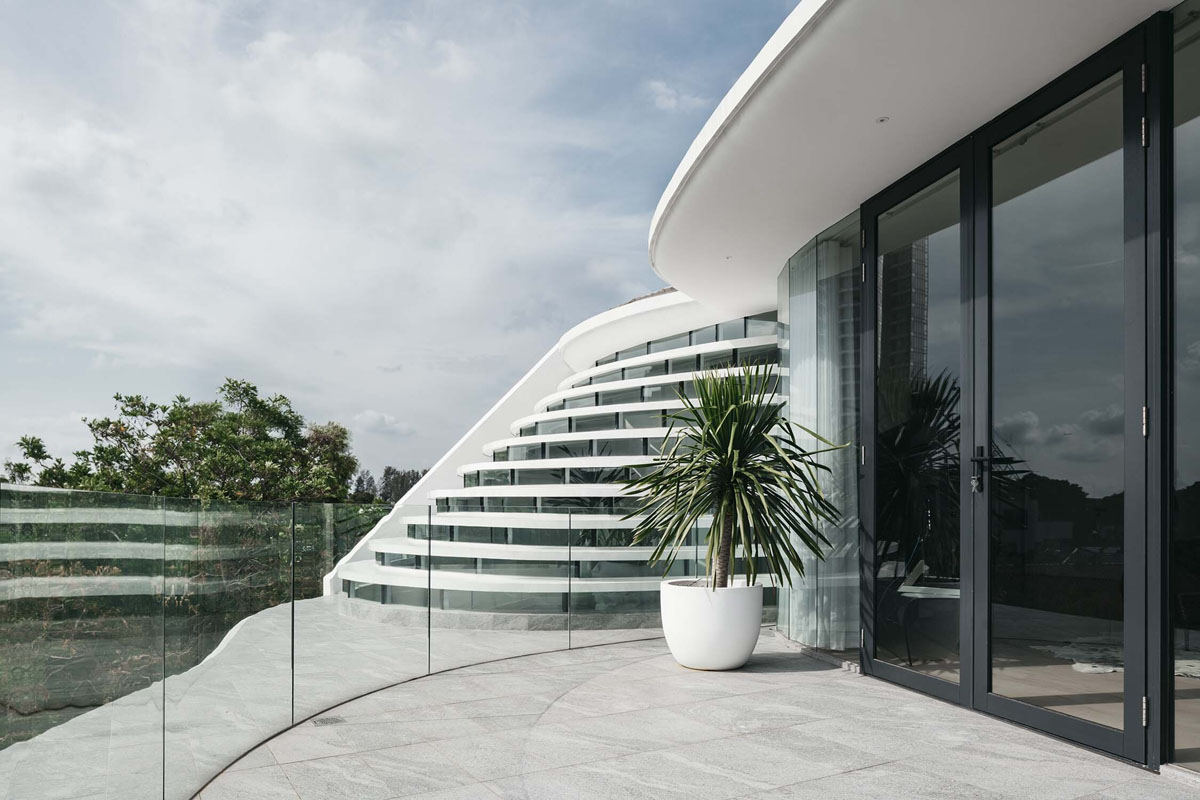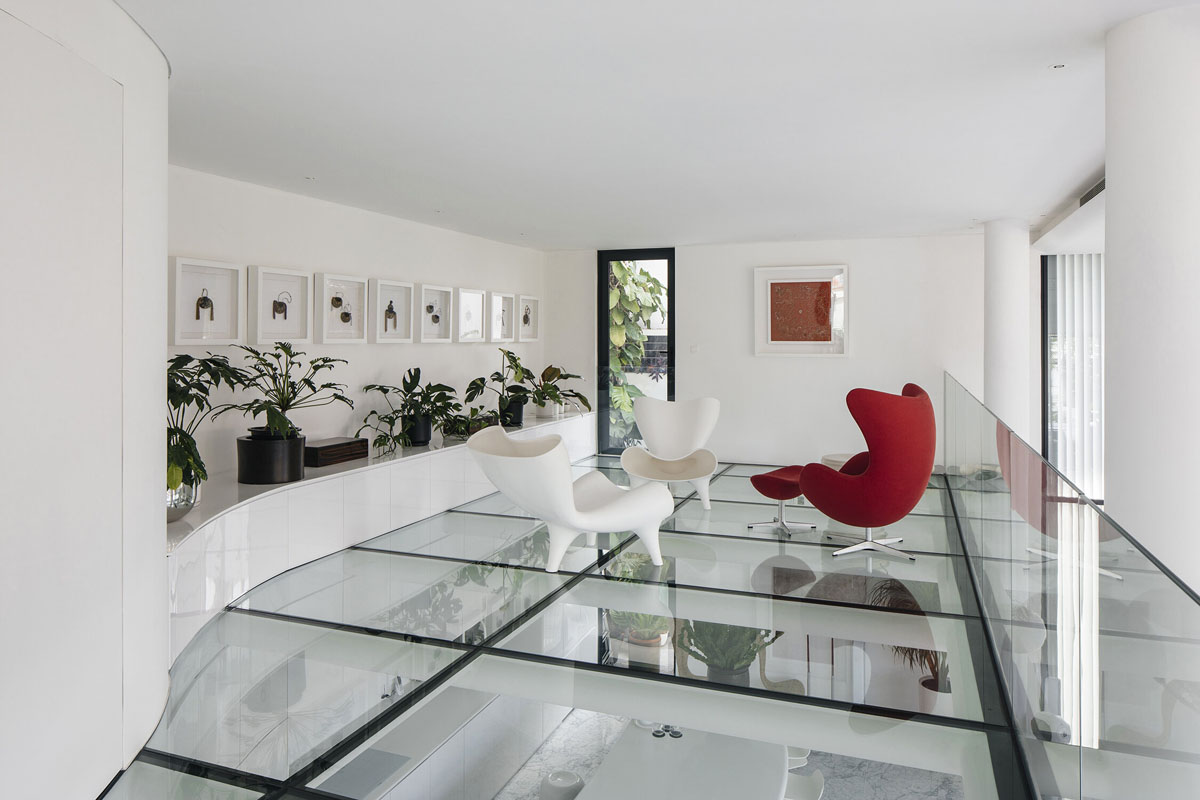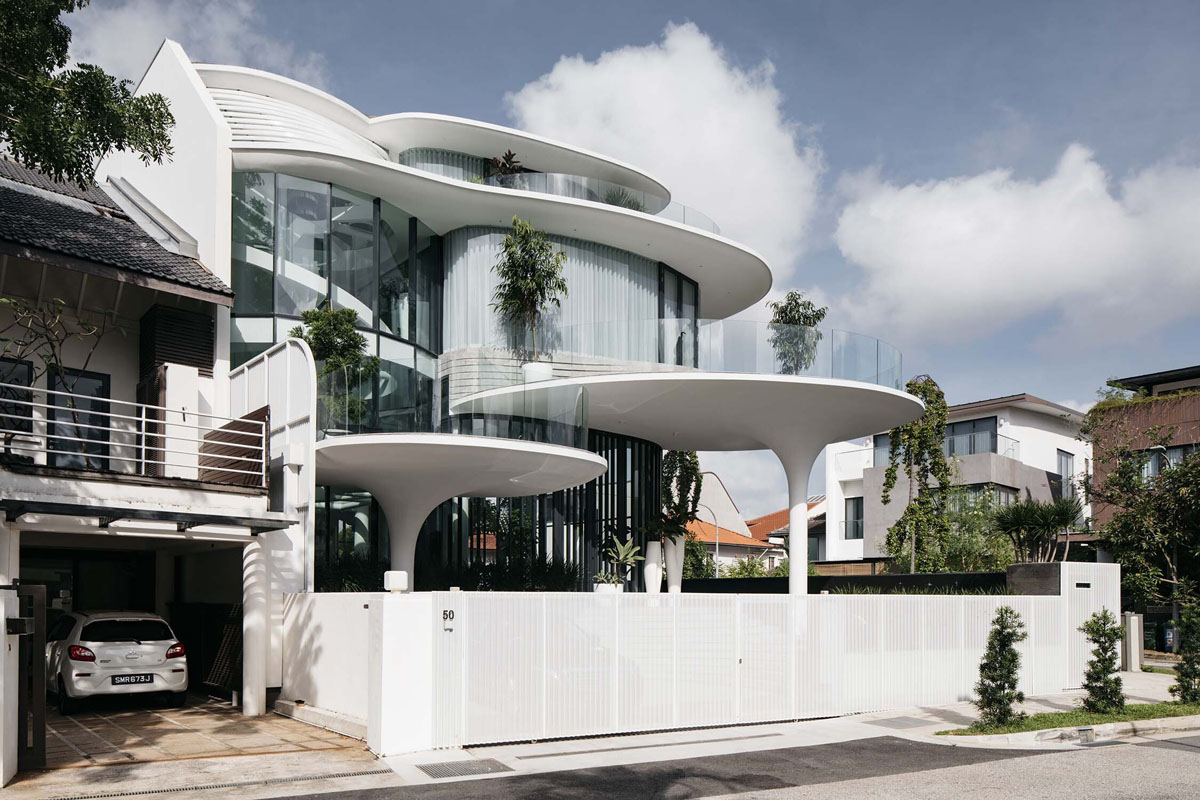 Photo credits: Studio Periphery / Dan Loo