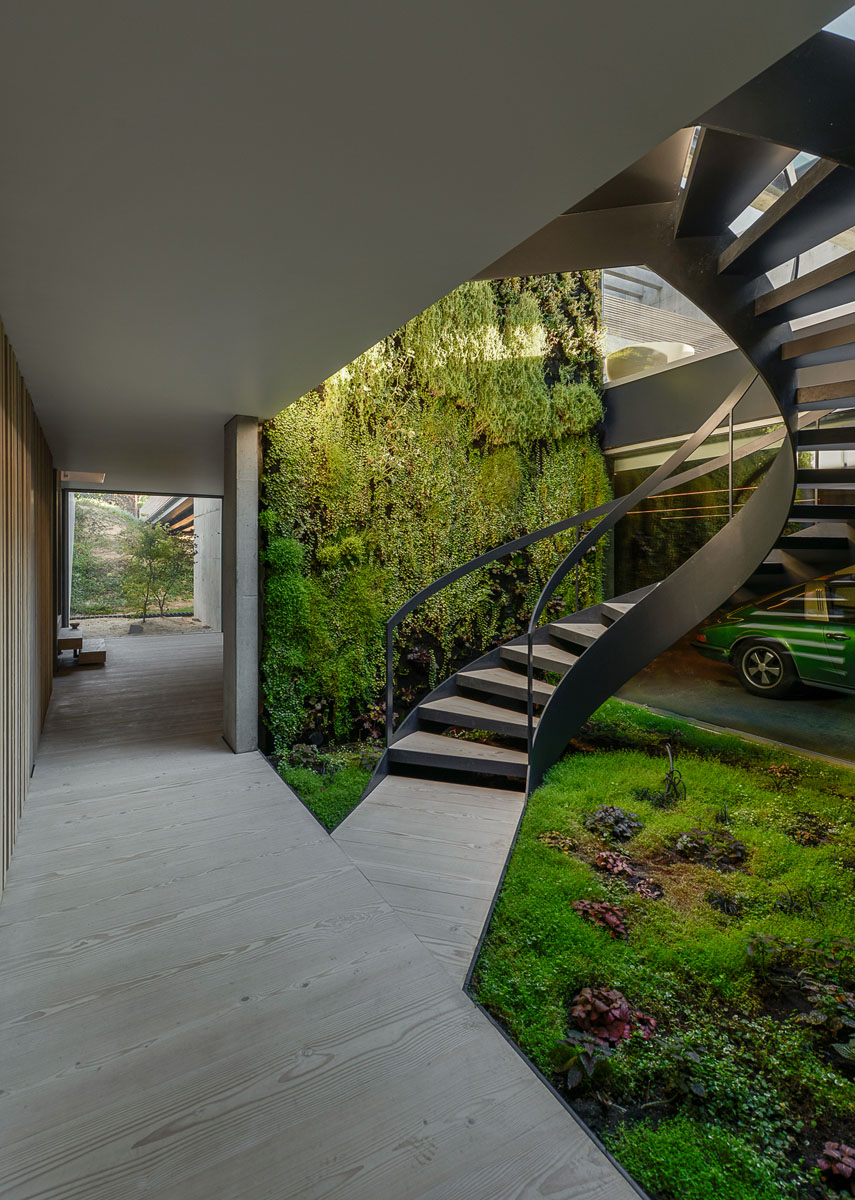 The Wall House located in Cascais, Portugal was built to withstand the strong Atlantic Wind. At the center of the house is a unique modern spiral staircase surrounded by greeneries.
Designed by Guedes Cruz Arquitectos, this modern castle enjoys scenic golf course and sea views from the interior and exterior spaces.
There are two outdoor swimming pools, one of the ground level and the other directly above it on the second level with transparent glass bottom.