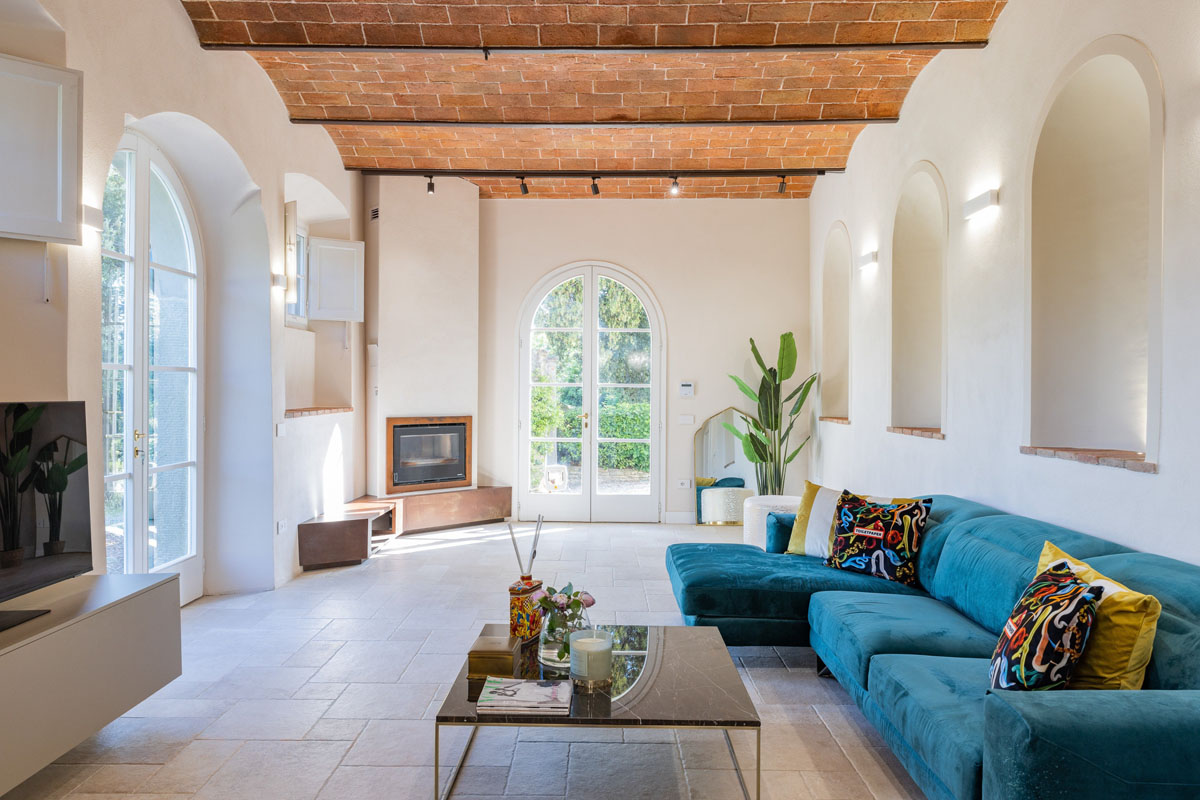 Situated in the hilltop town of Cortona, Italy in Tuscany, this charming villa has been completely renovated while respecting the characteristics of the original historic property.
The renovation was carried out by Francesca Colelli architetto. A large arch connects the living room and kitchen on the main floor. Both rooms feature exposed terracotta brick vaulted ceiling above the modern redesign of the spaces.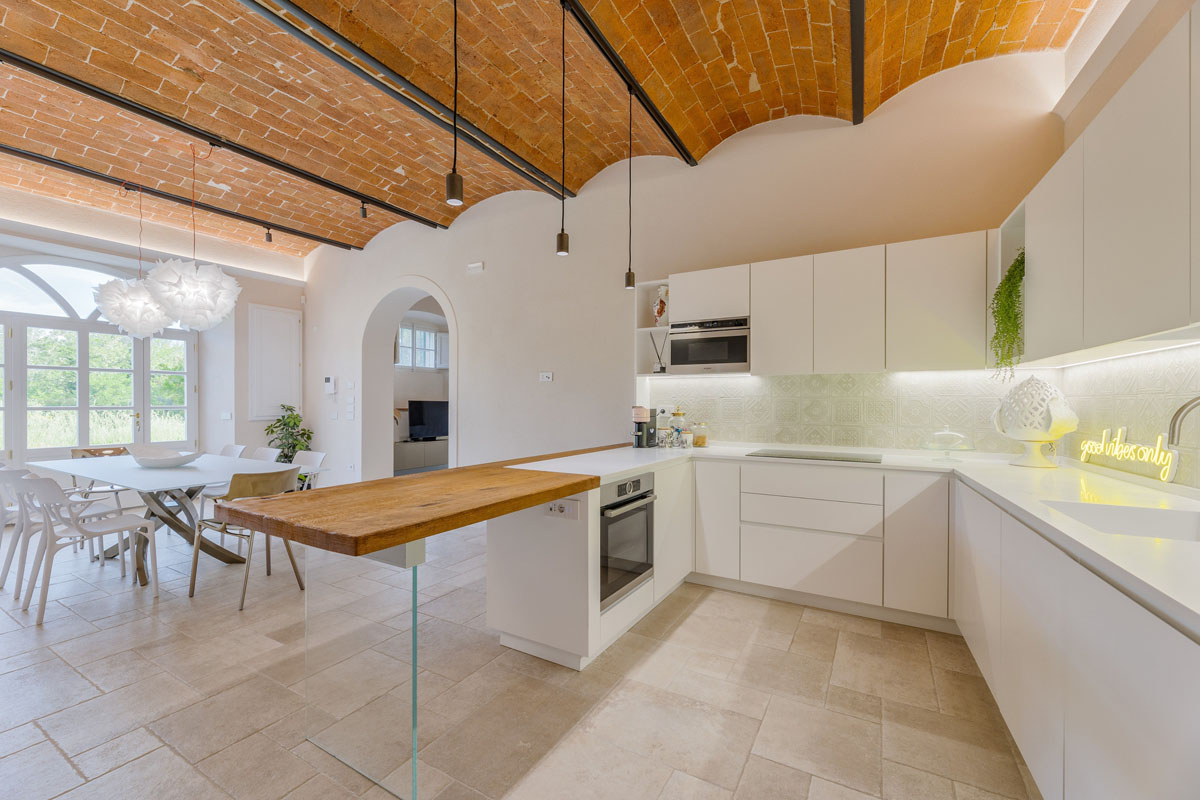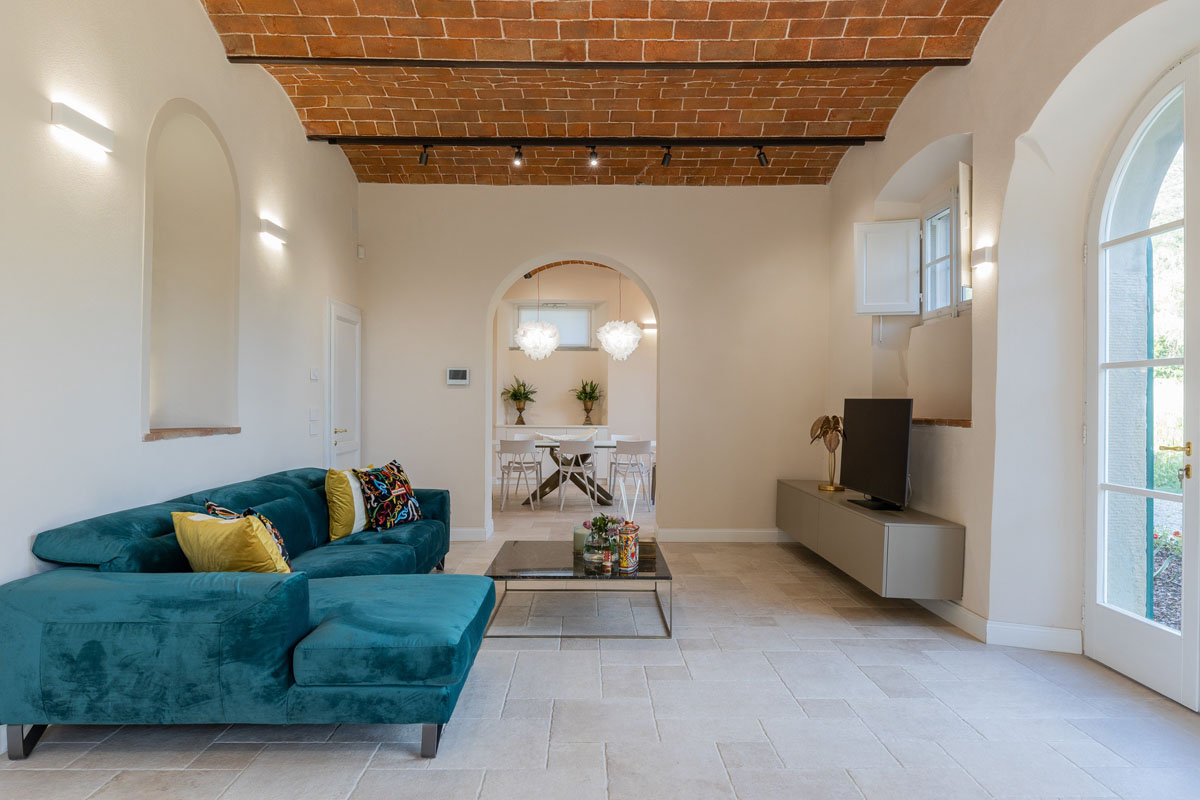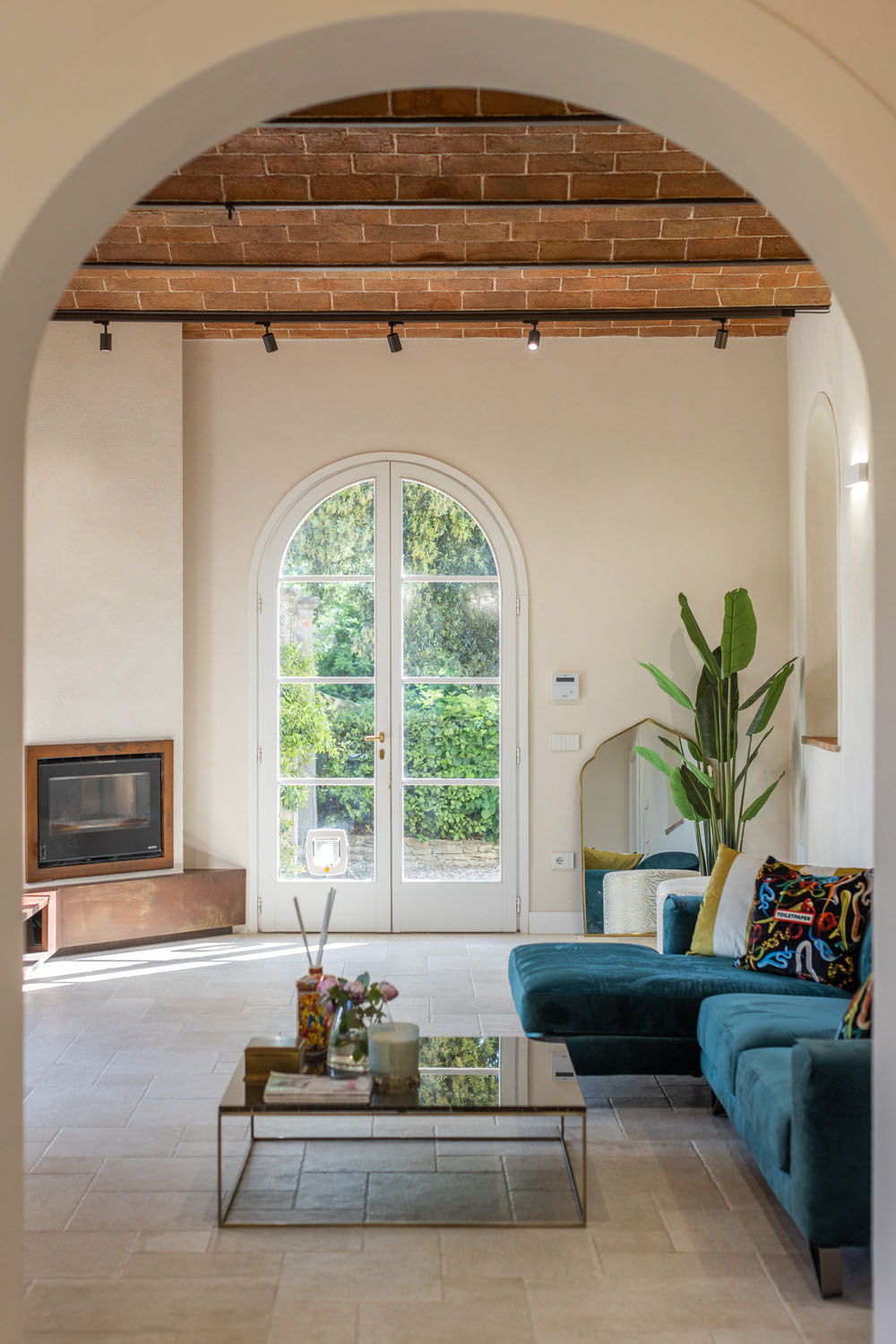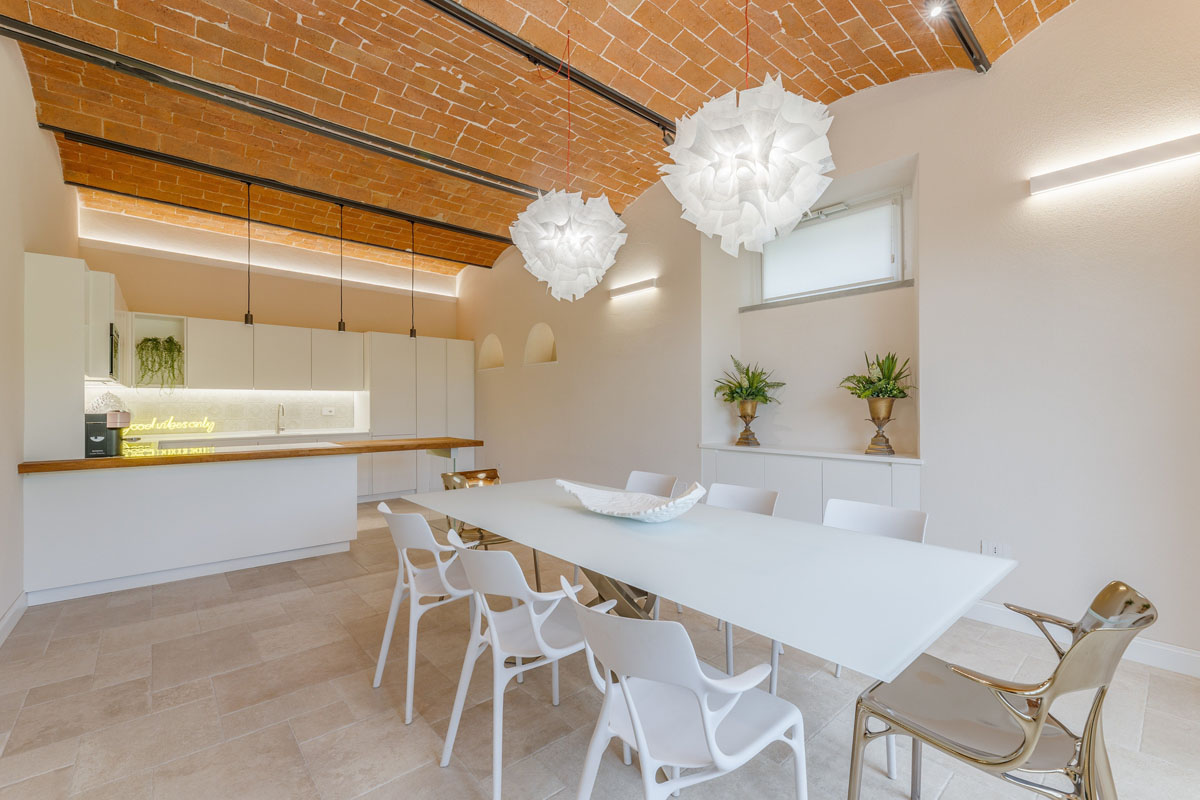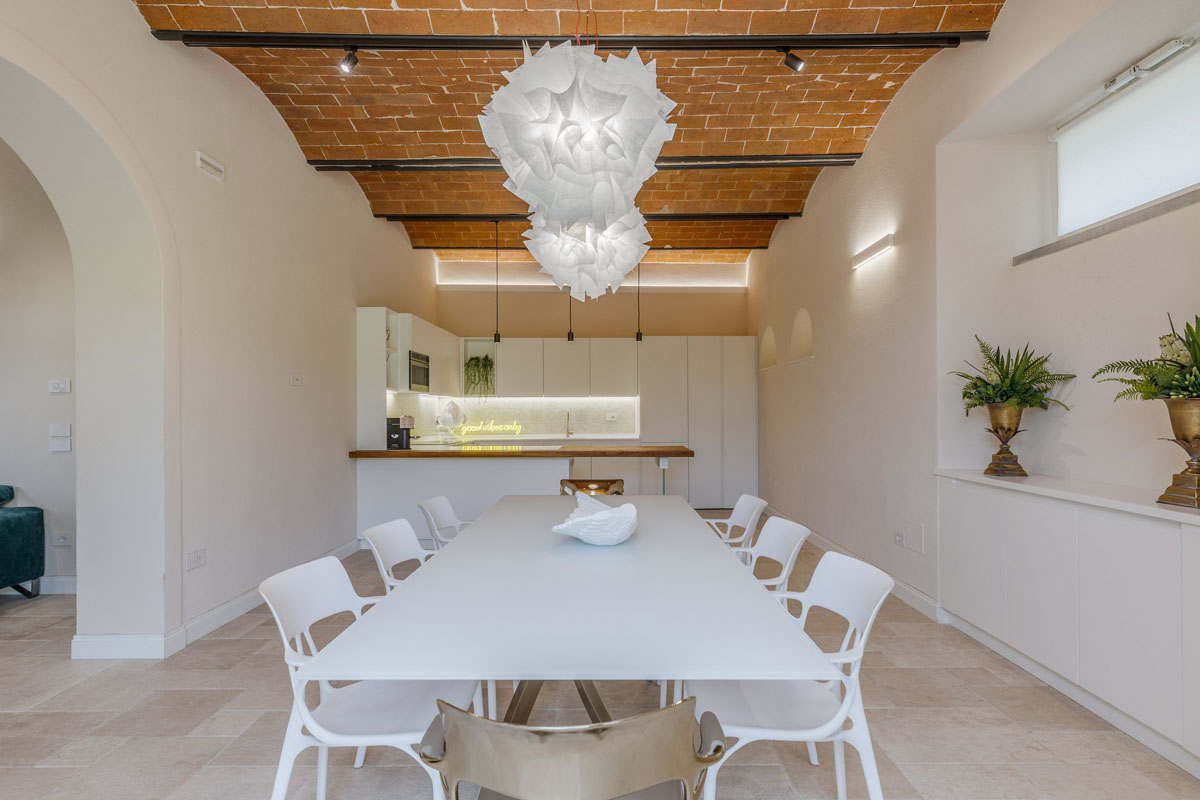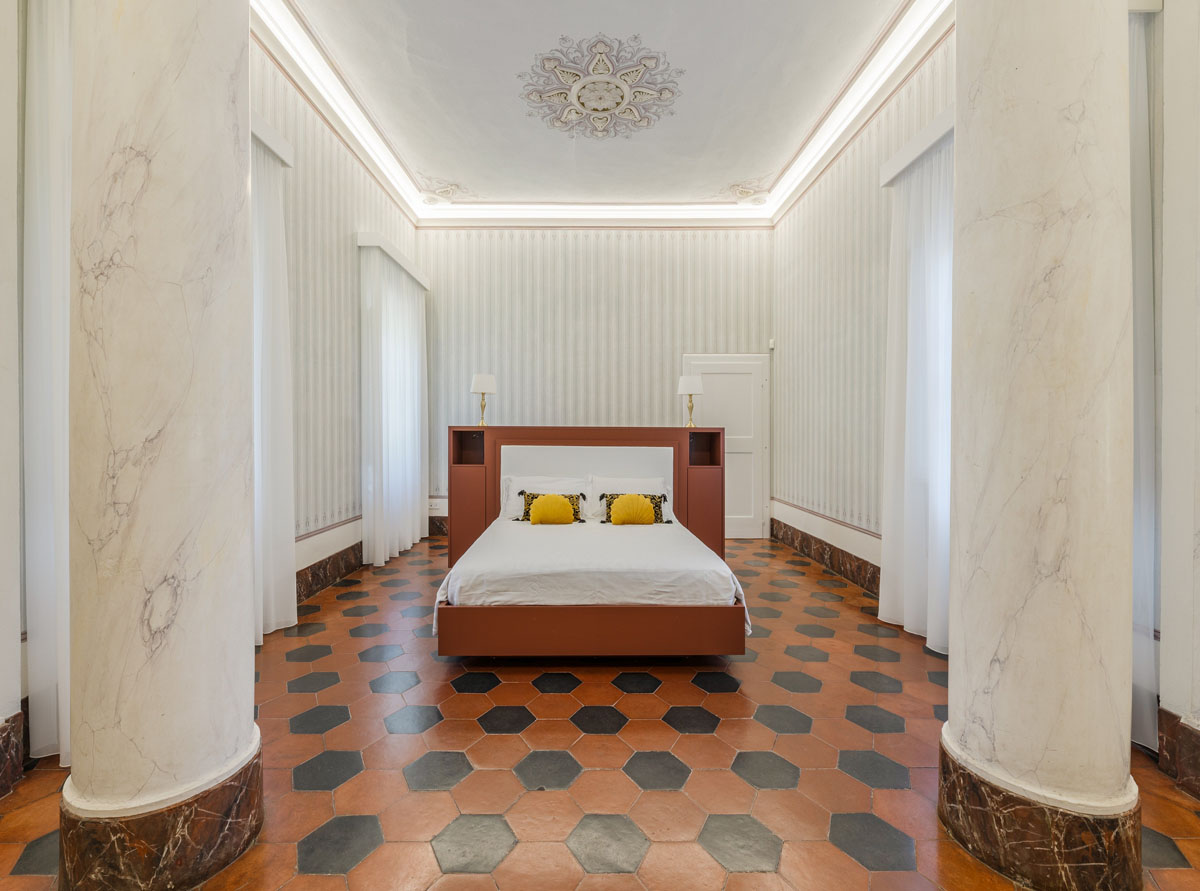 The master bedroom features two majestic columns and hexagonal cement flooring.