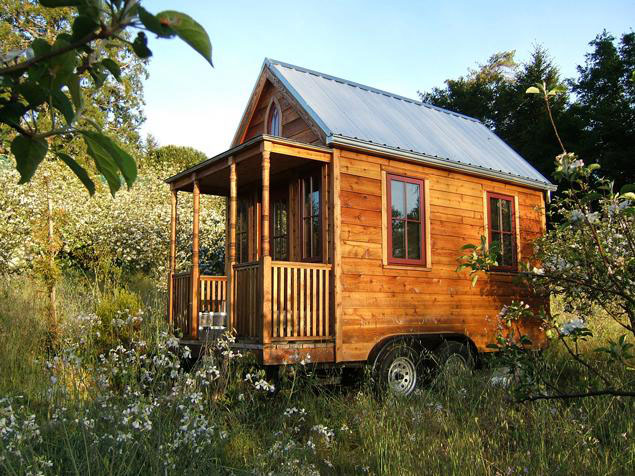 For single young people who want to simplified their lives, Tumbleweed Tiny House Company offers some of the most practical floor plans for under 100 square feet. One of the most popular models is the EPU which is designed to be built on a trailer.
The living room has a built in desk and a small stainless steel fireplace.
There is a small kitchen equipped with stove top, toaster oven, refrigerator, sink and a small water heater.
The tiny bathroom doubles as a shower.
The loft can fit a queen size foam mattress and has shelving for clothes.
It costs $494 to purchase a plan. The do-it-yourself estimate cost is about $19,950. A ready-made factory model costs about $46,000.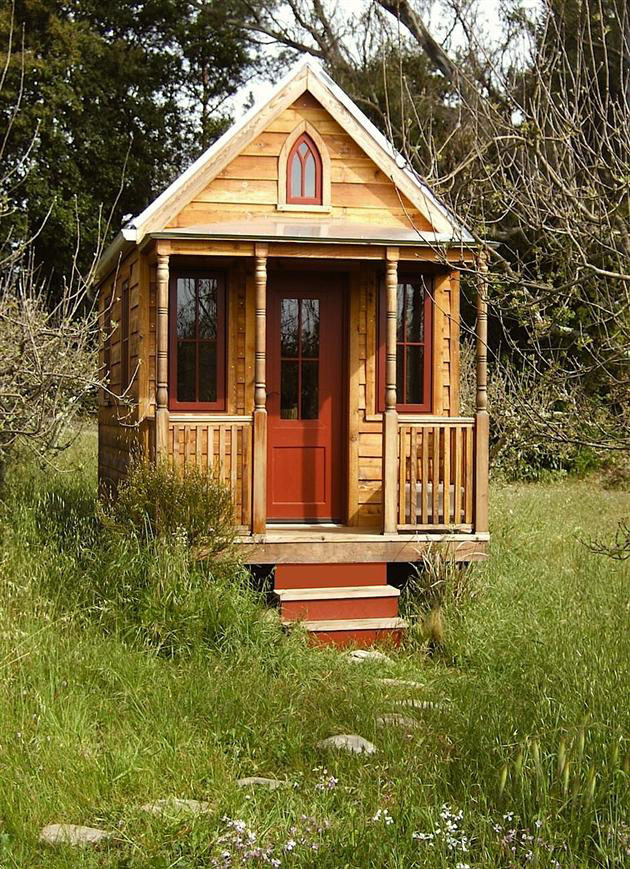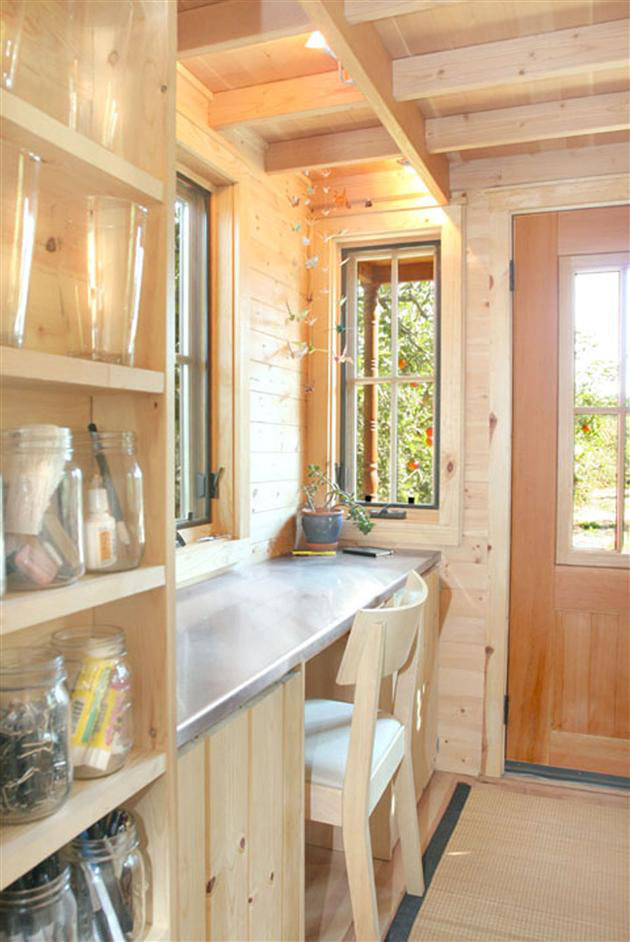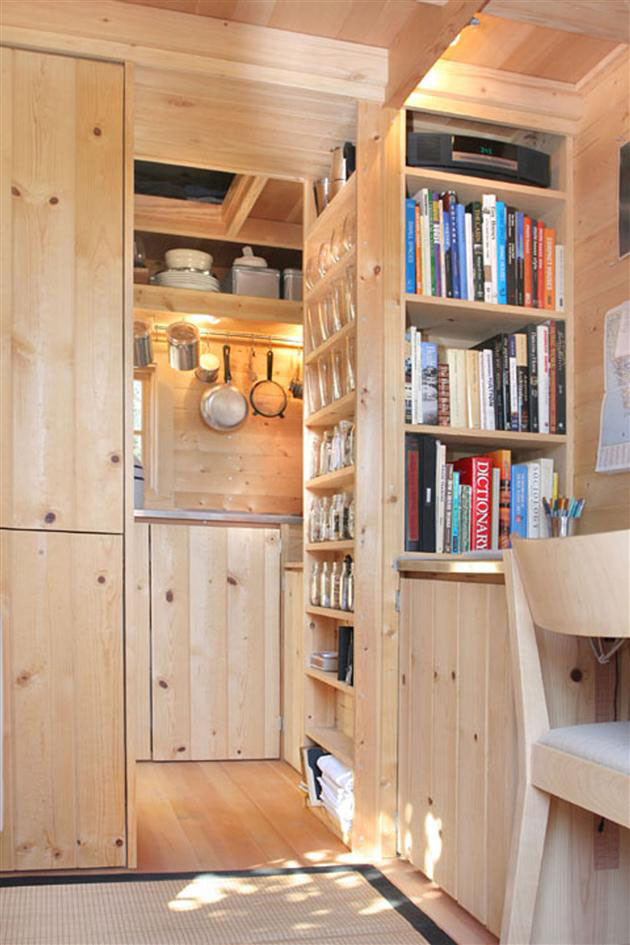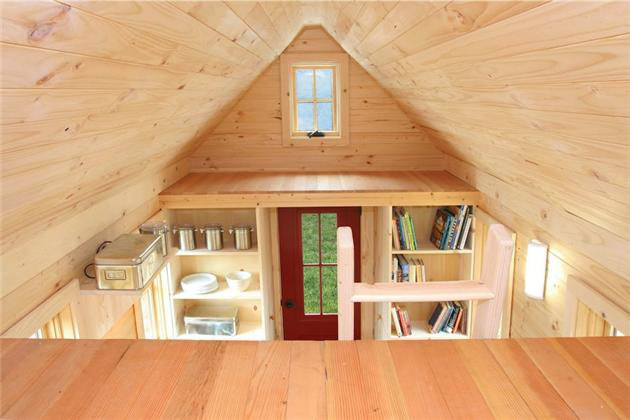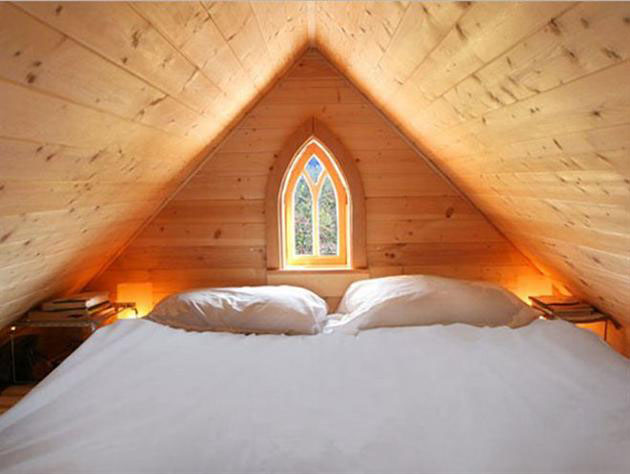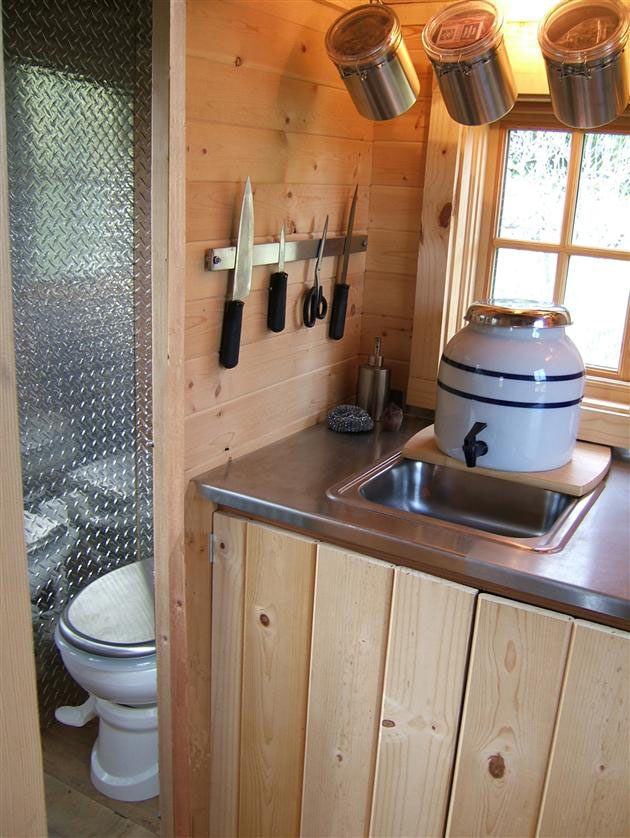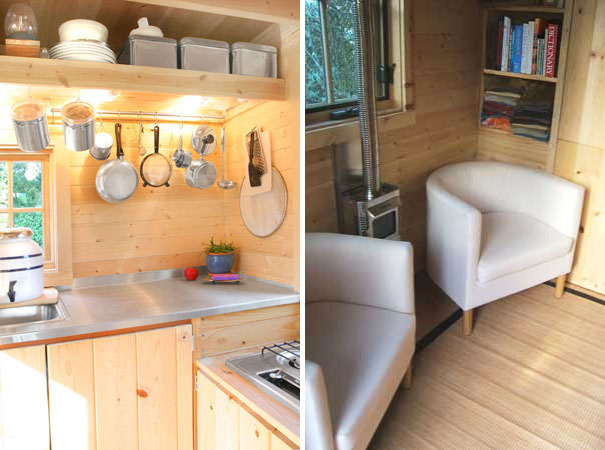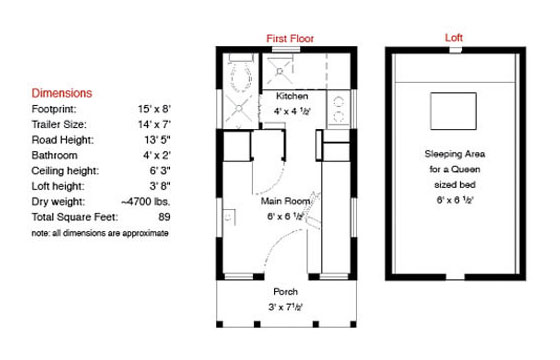 Here is a video tour inside the EPU:
Via: Tumbleweed