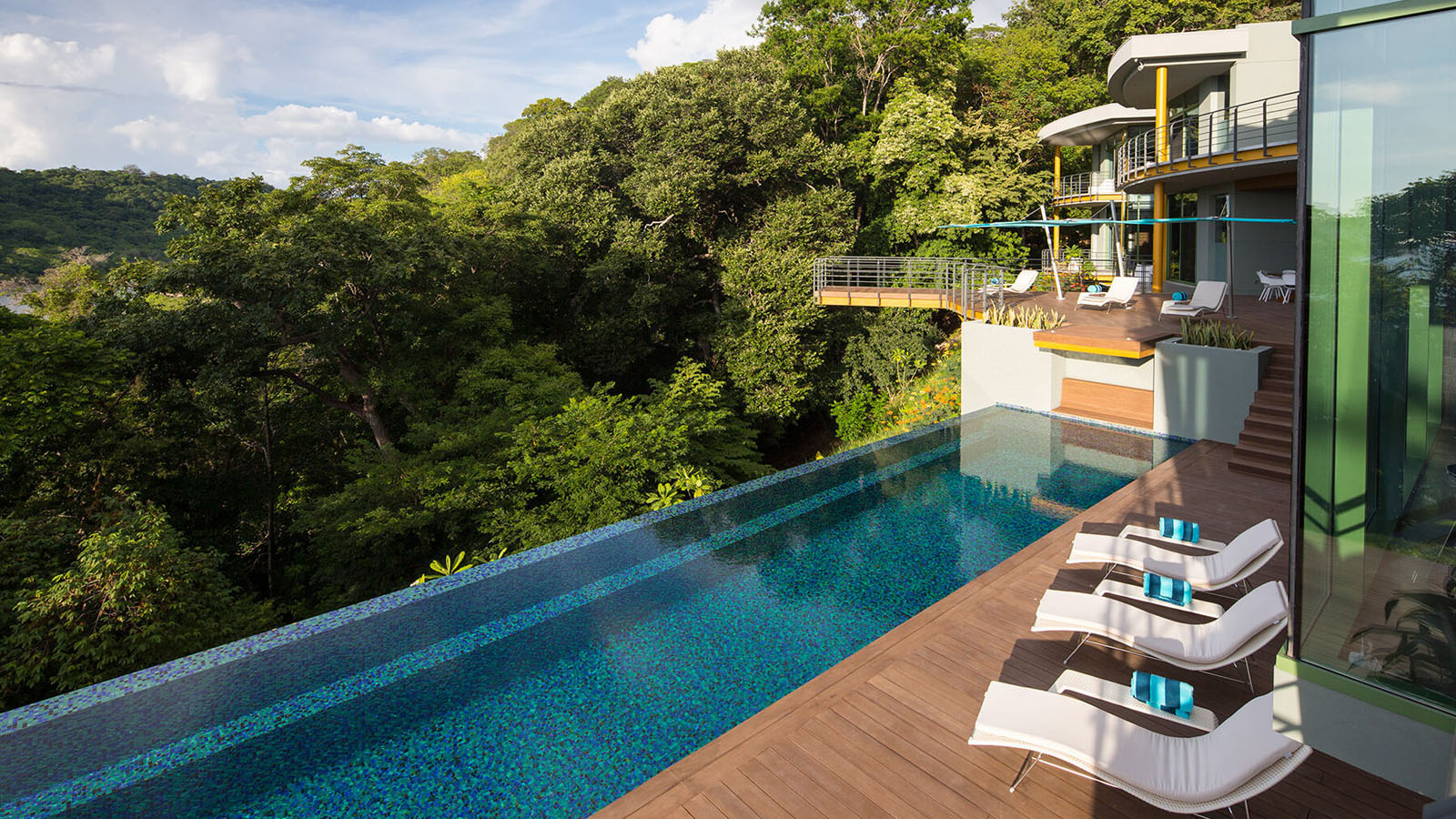 Casa Magayon is an energy efficient hillside vacation property located in Nacascolo in the Peninsula Papagayo Luxury Resort in Guanacaste, Costa Rica.
Designed by SARCO Architects, the concept of the home is a series of independent glass cubes connected by outdoor covered corridors which all flow with the natural shape of the terrain. The design allows a constant indoor-outdoor flow as you walk throughout the house.
The property contains 6 bedrooms, 8 bathrooms, media room, gym and a 16-meter long swimming pool overlooking the Pacific Ocean.
The exterior architecture is inspired by the natural colors in the surrounding jungle, featuring natural grey lava stone walls combined with a two-tone palette of cool grey and olive-grey stucco walls and exposed steel structure.