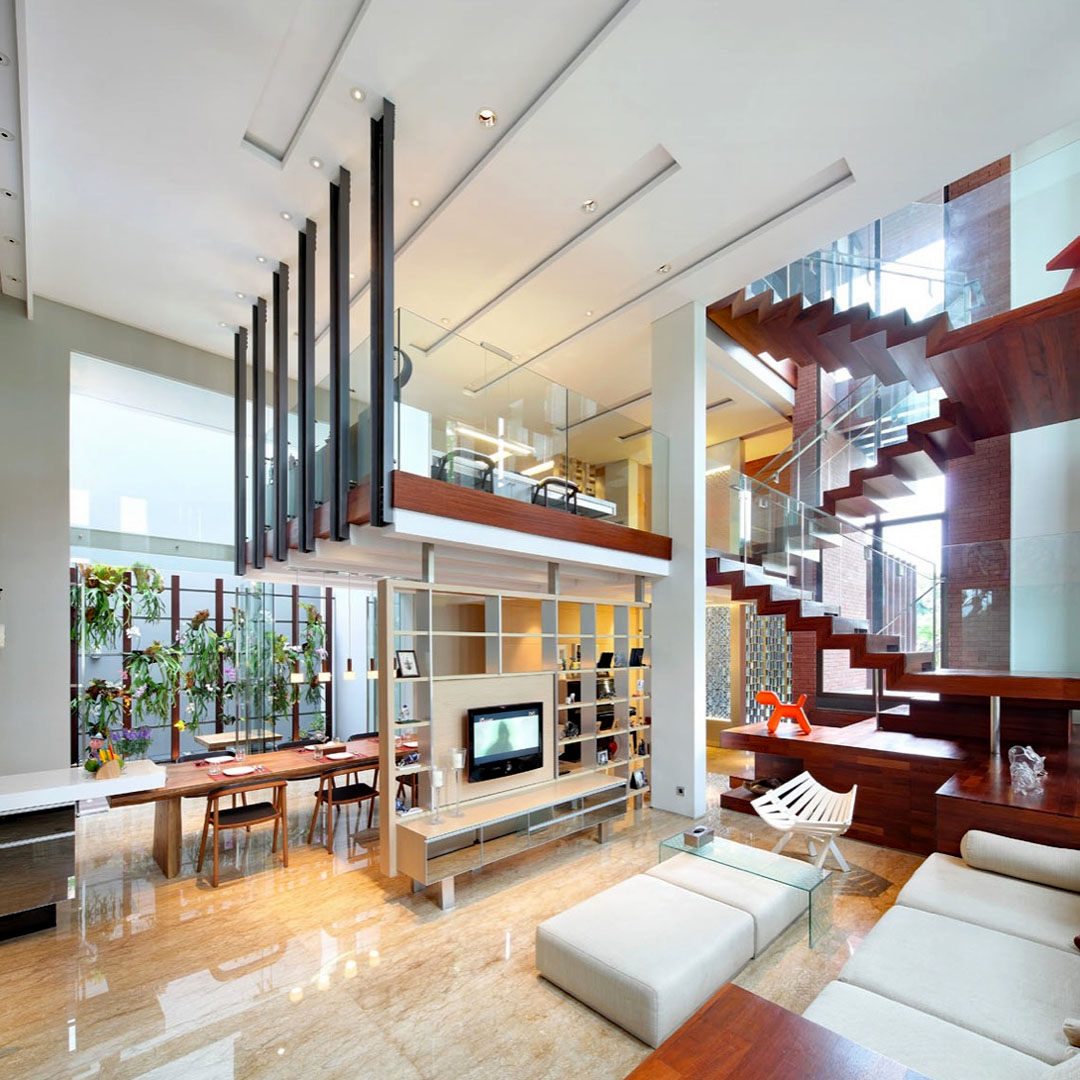 This modern house in Tangerang, Indonesia in the Greater Jakarta metropolitan area, is designed to adapt with the Indonesian tropical climate.
Wahana Architects created a flowing, informal and intimate home that also connects indoor spaces and outdoor landscape.
The front façade reflected modernity with wooden box protruding from sloping roof behind it. 
There are plenty of openings for natural lighting and air. Wood and natural stone material, reflecting pool and vertical water feature reflect the tropical style.
The layout of the interior consists of three zones vertically that represent private area for bedrooms at the top, semi private area for study room and library in the middle, public area at the lower level for living, dining, pantry and kitchen.
A mezzanine level is like a floating floor above dining and living area, which serves as transition between public and private area.