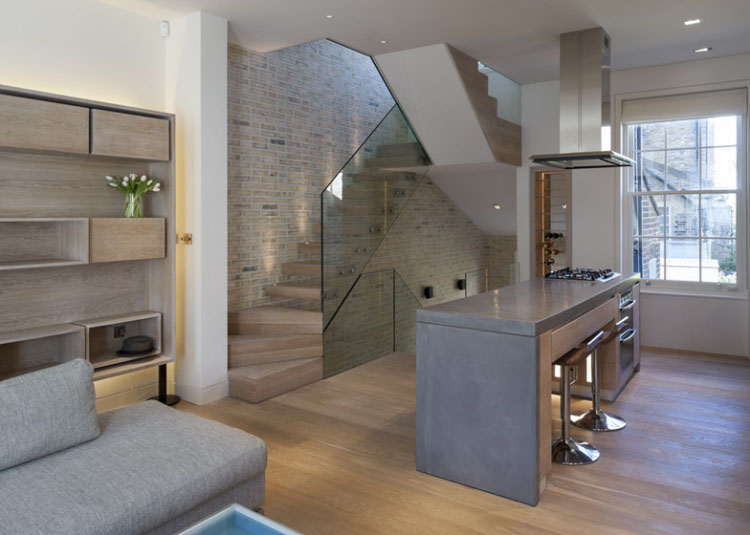 The refurbishment of this exceptional contemporary three-storey Kensington home in London, England by Tigg Coll Architects includes an elegant new cantilevered staircase and entertainment space.
The first floor of the apartment has been completely opened up to create an extensive living space with the kitchen situated between the reception area and the mezzanine dining room.
A new triangular roof light within the existing butterfly roof above the stairs allows plenty of light to come through the staircase and filters down to the first floor.