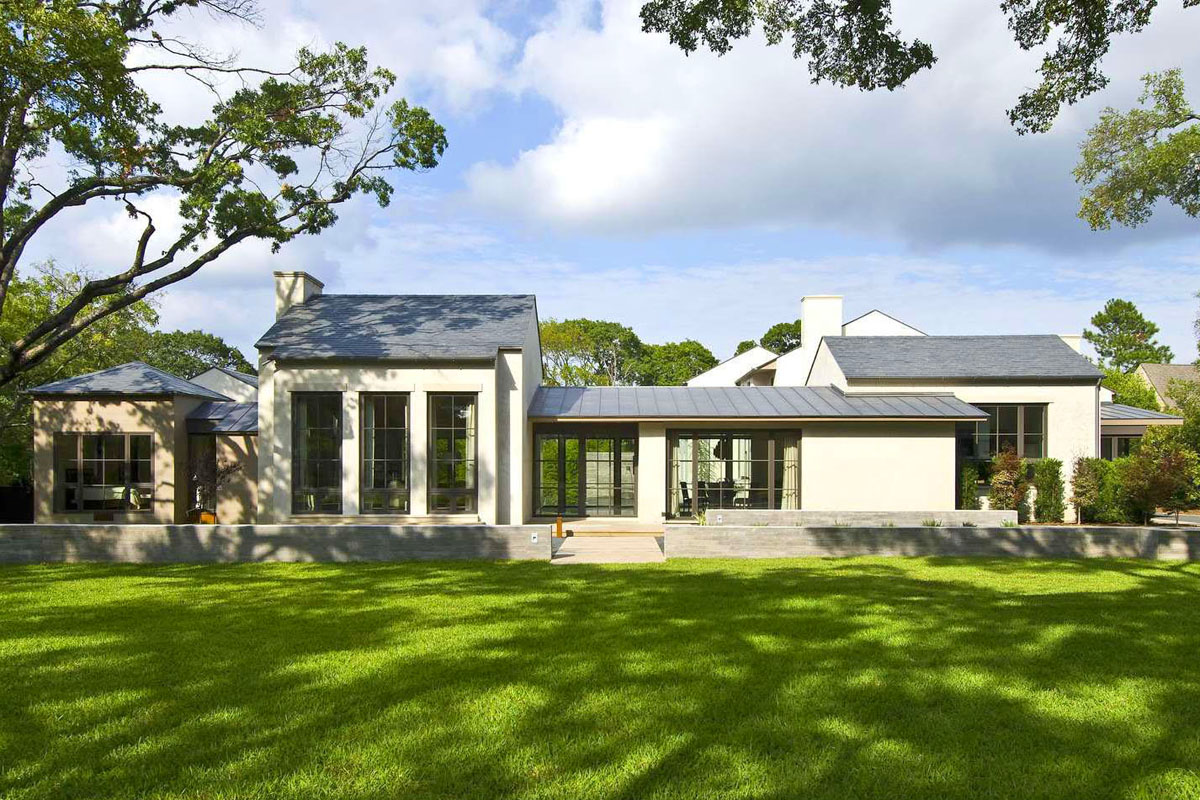 This luxury estate located in Dallas, Texas is a contemporary house with traditional forms and materials.
The sleek transitional-style home designed by SHM Architects is an angular C-shaped house built around an inner courtyard. The indoor and outdoor spaces flow through from open rooms to the bright gallery to the exterior courtyard oasis. 
There is an interdependent relationship between the exterior architecture and the interior spaces. Bright, warm living areas with contemporary clean lines provide a modernist feel to this one of a kind abode.