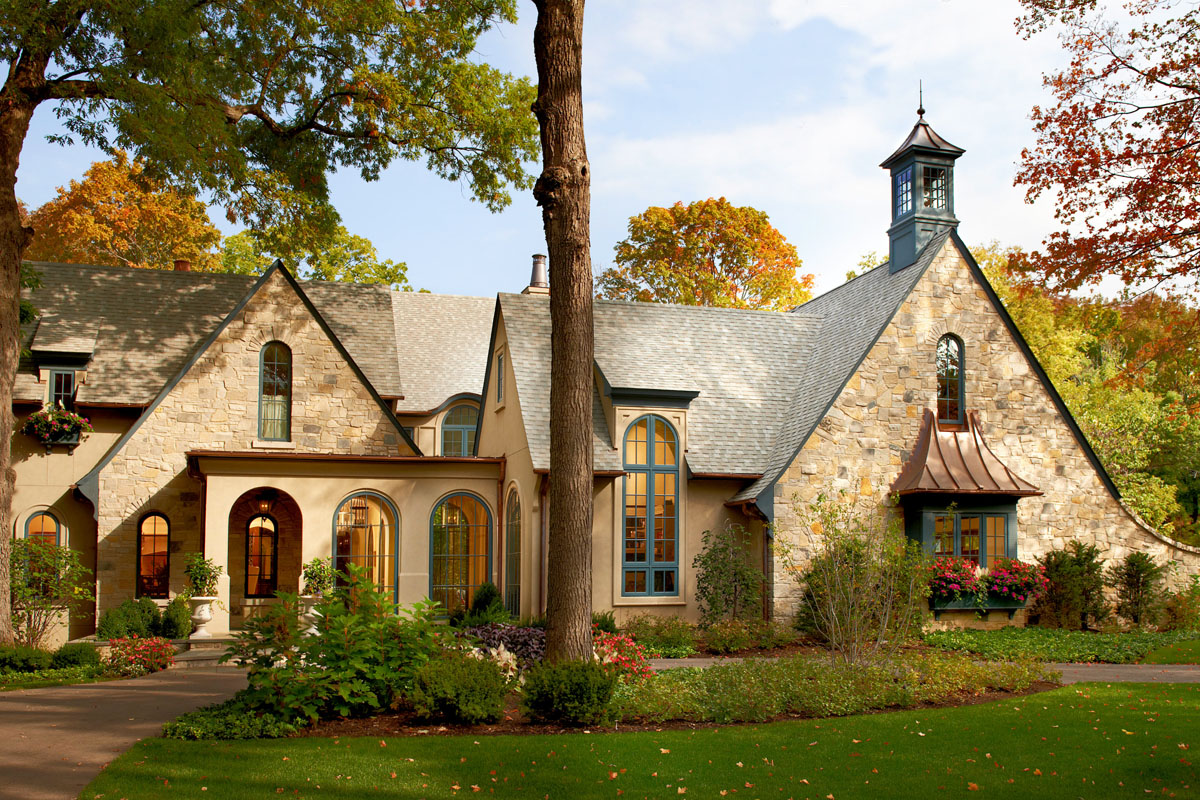 The architecture of this lovely home in Naperville, Illinois has a distinct English Arts and Crafts look with French Country elegance.
Designed by Charles Vincent George Architects, the 7,200 sq. ft. "English Cottage" features arched windows, pitched rooflines and broad gables.
The entry through a small covered porch opens to the main gallery with double arched windows and Gothic groin-vaulted ceilings.
A centrally situated inner courtyard connects to the main gallery, office, dining room and kitchen. There is also a spacious covered porch off the kitchen for al fresco dining.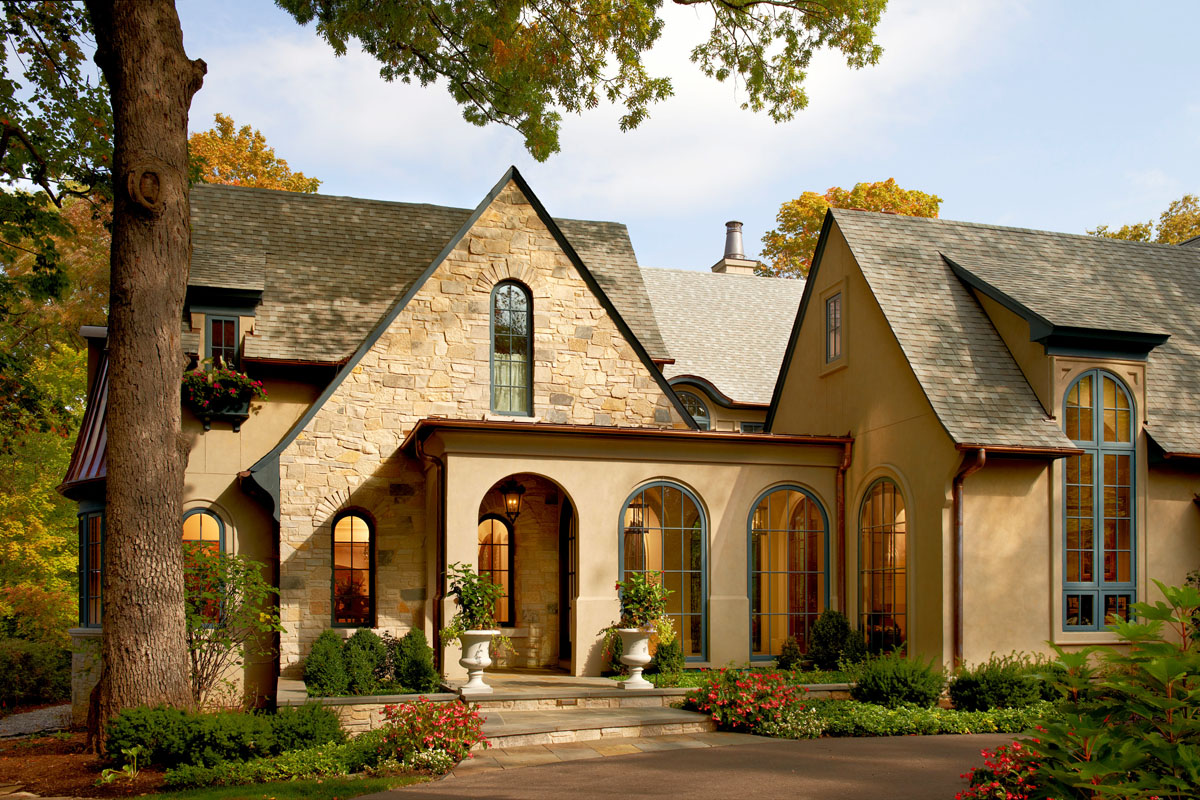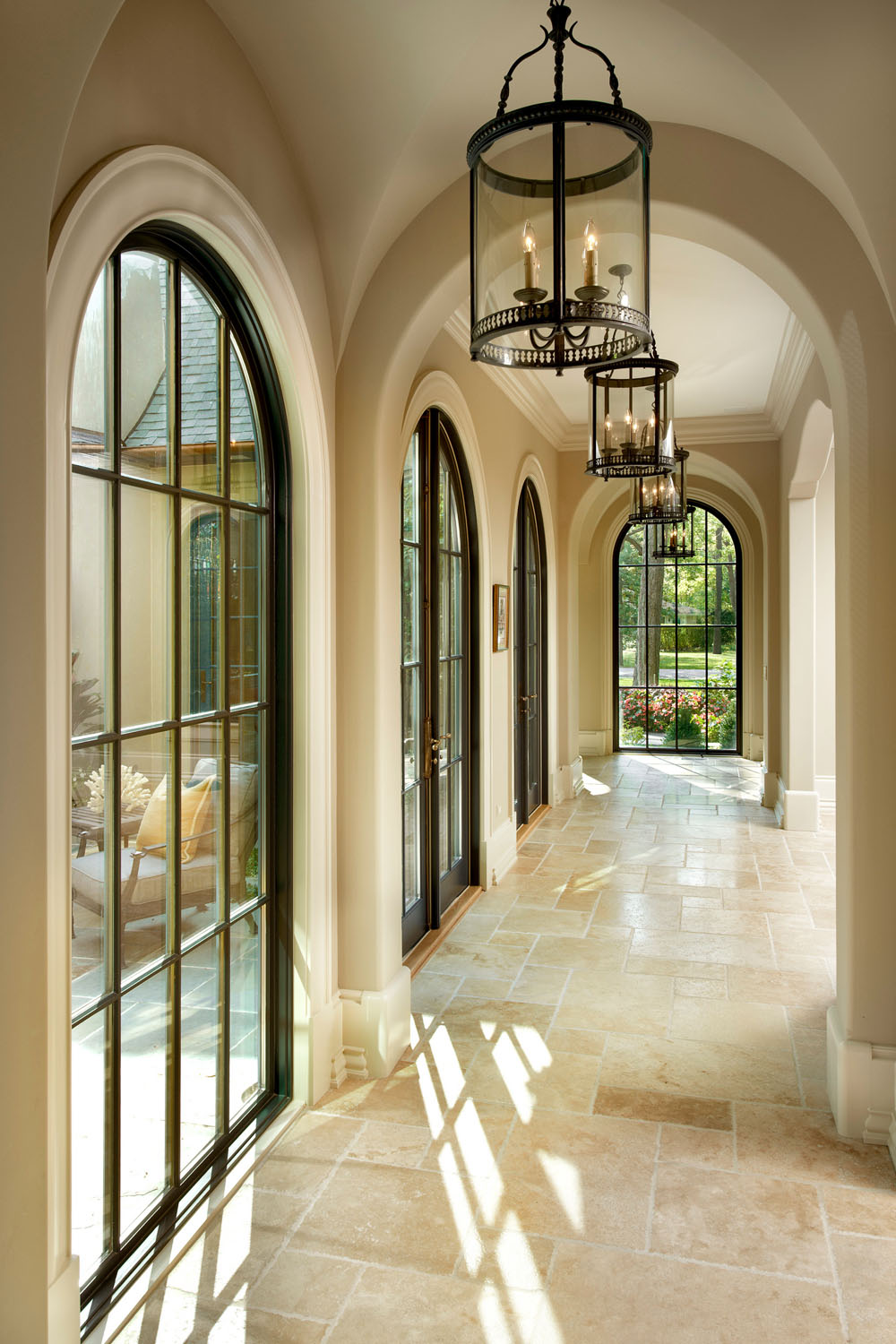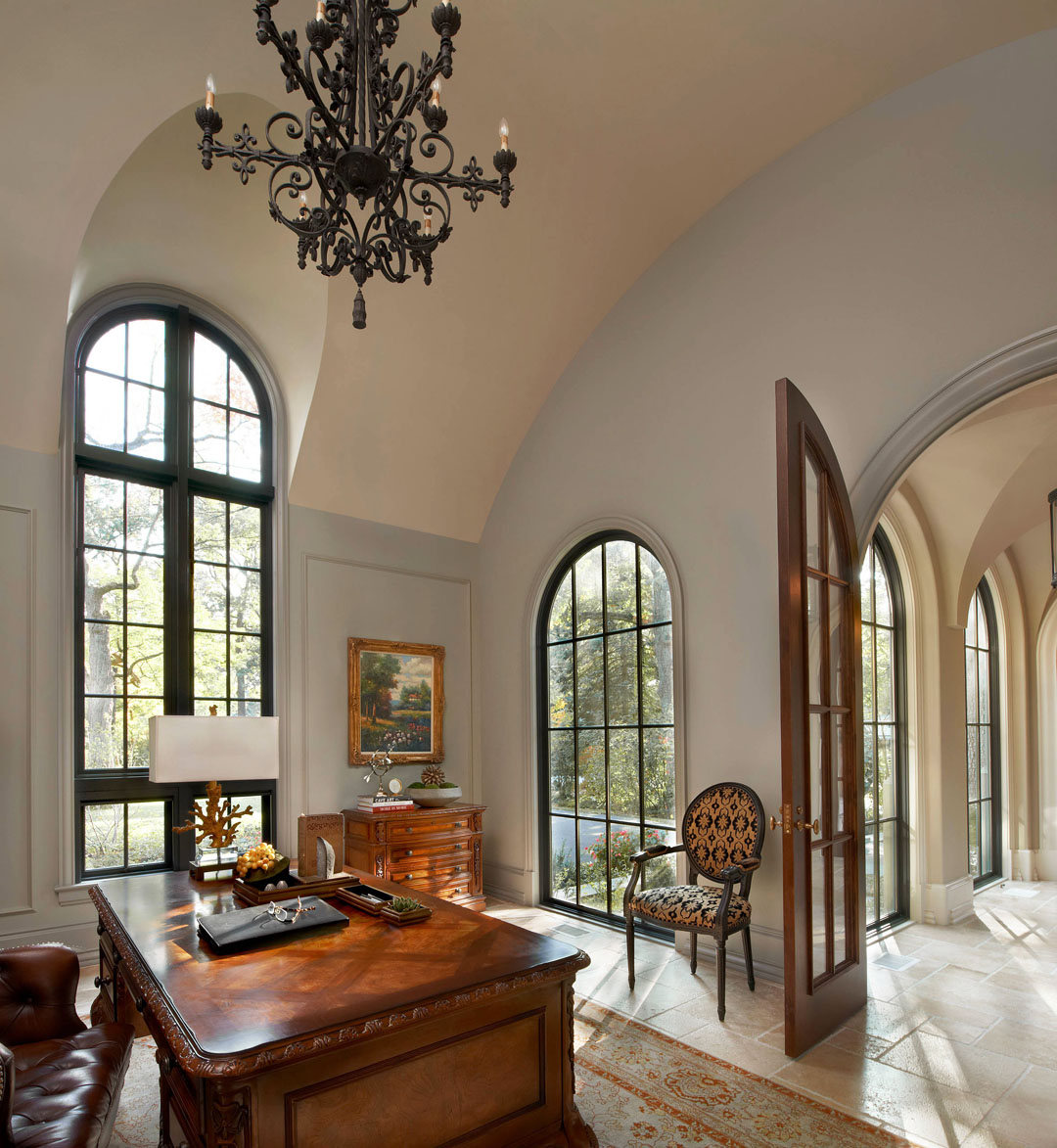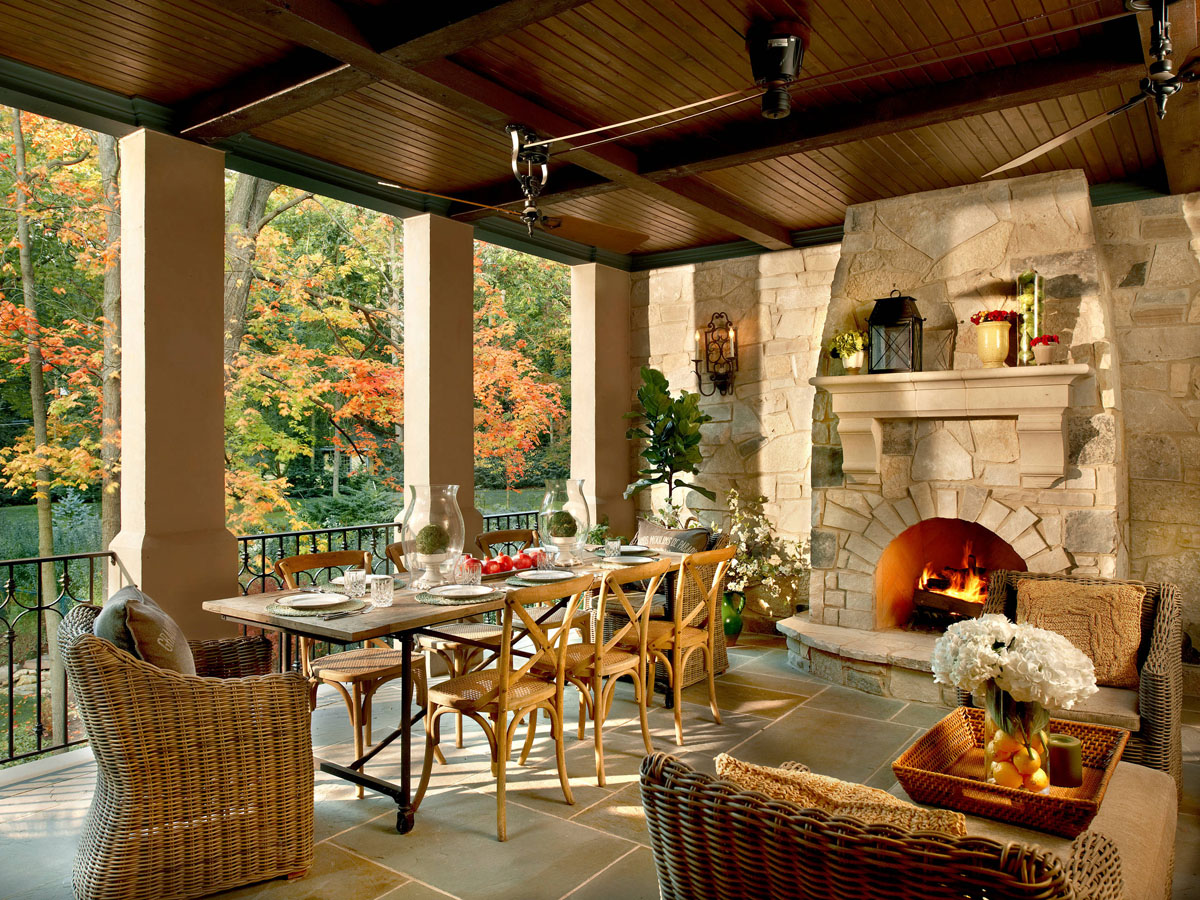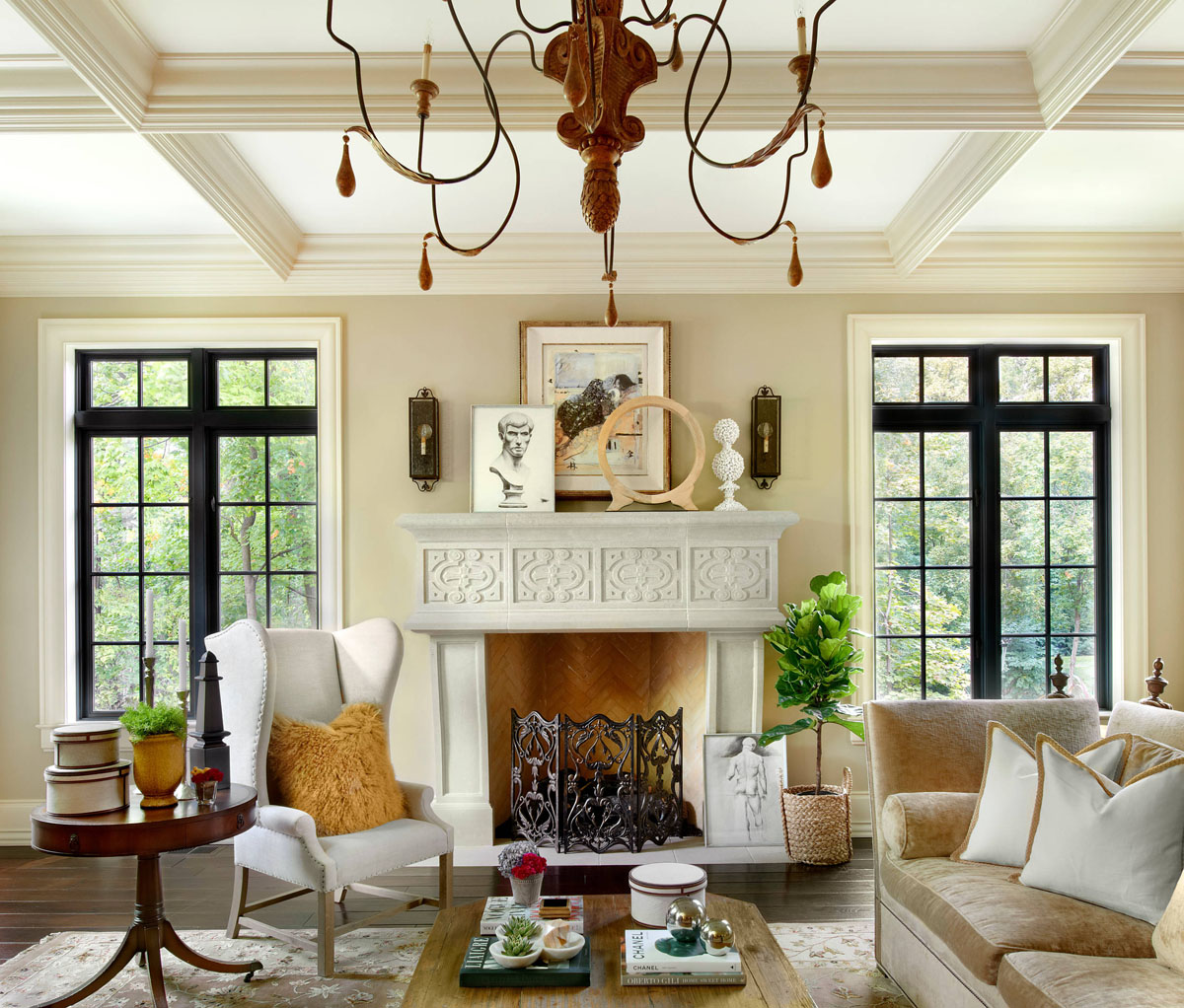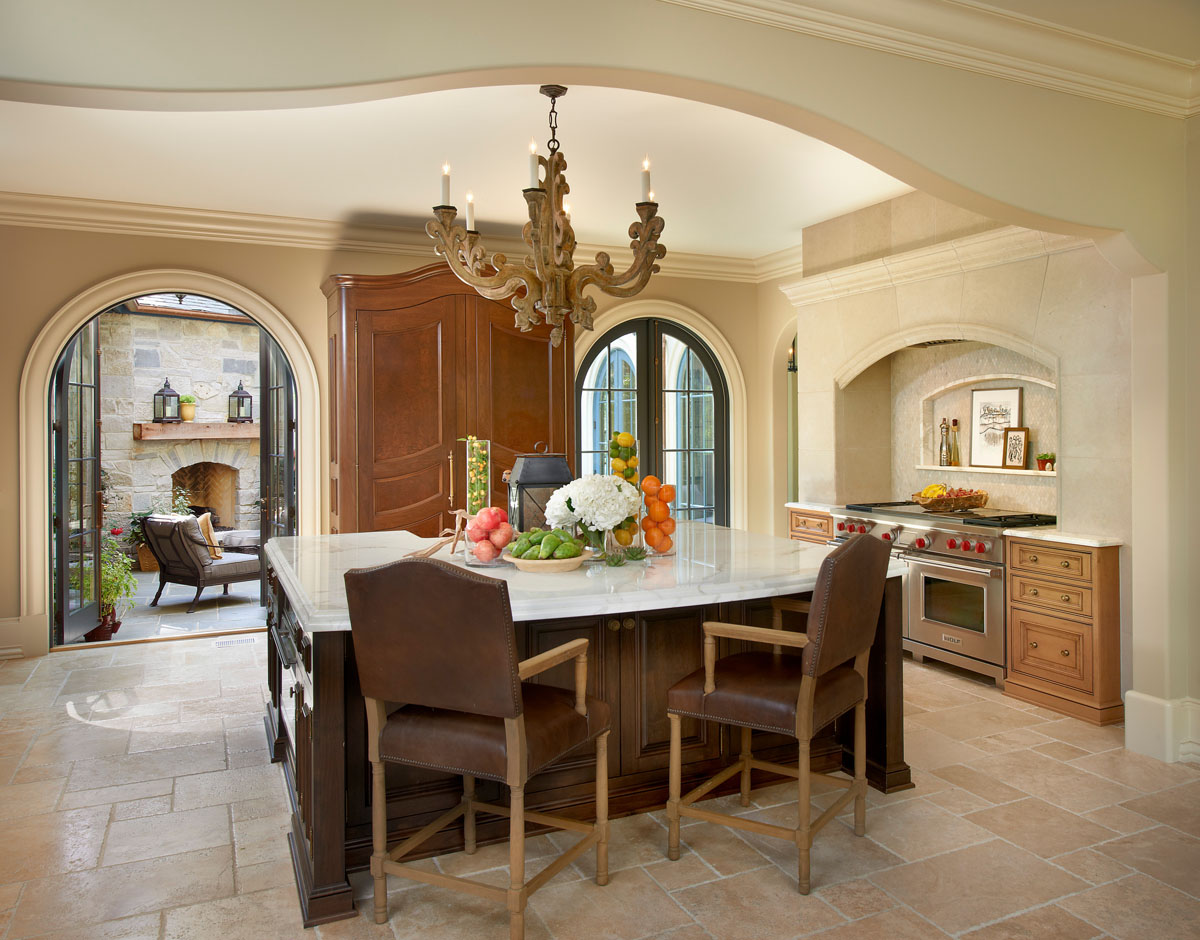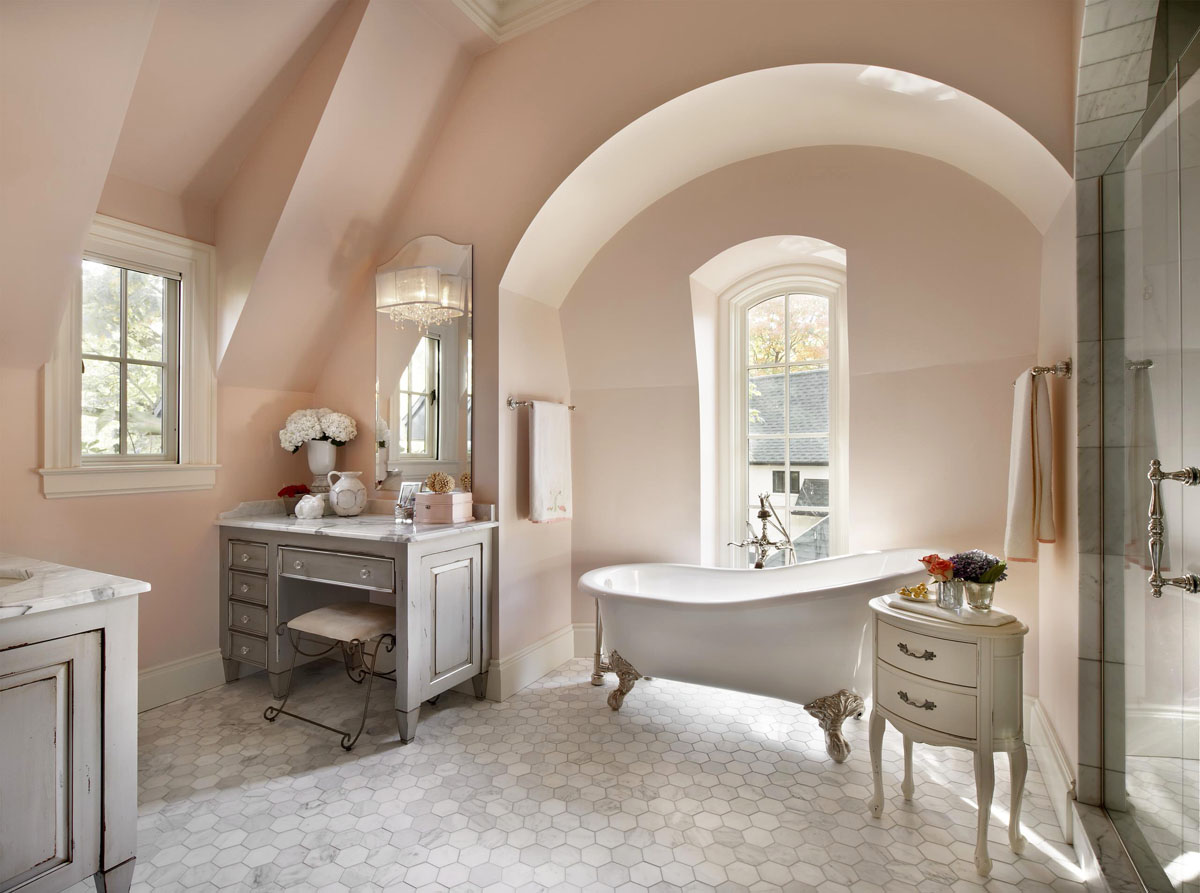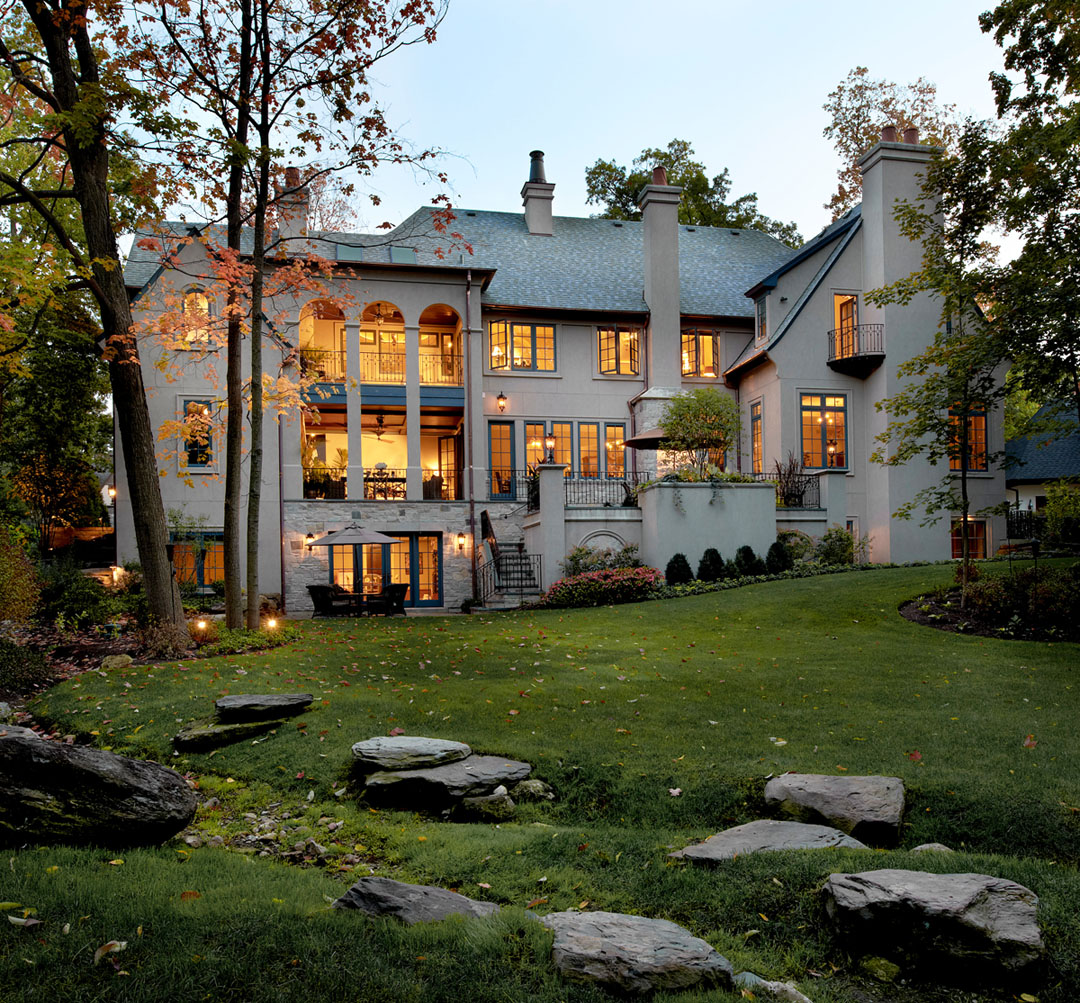 See Also: Spanish Colonial Home with Elegant Transitional Style Design
Architect: Charles Vincent George Architects