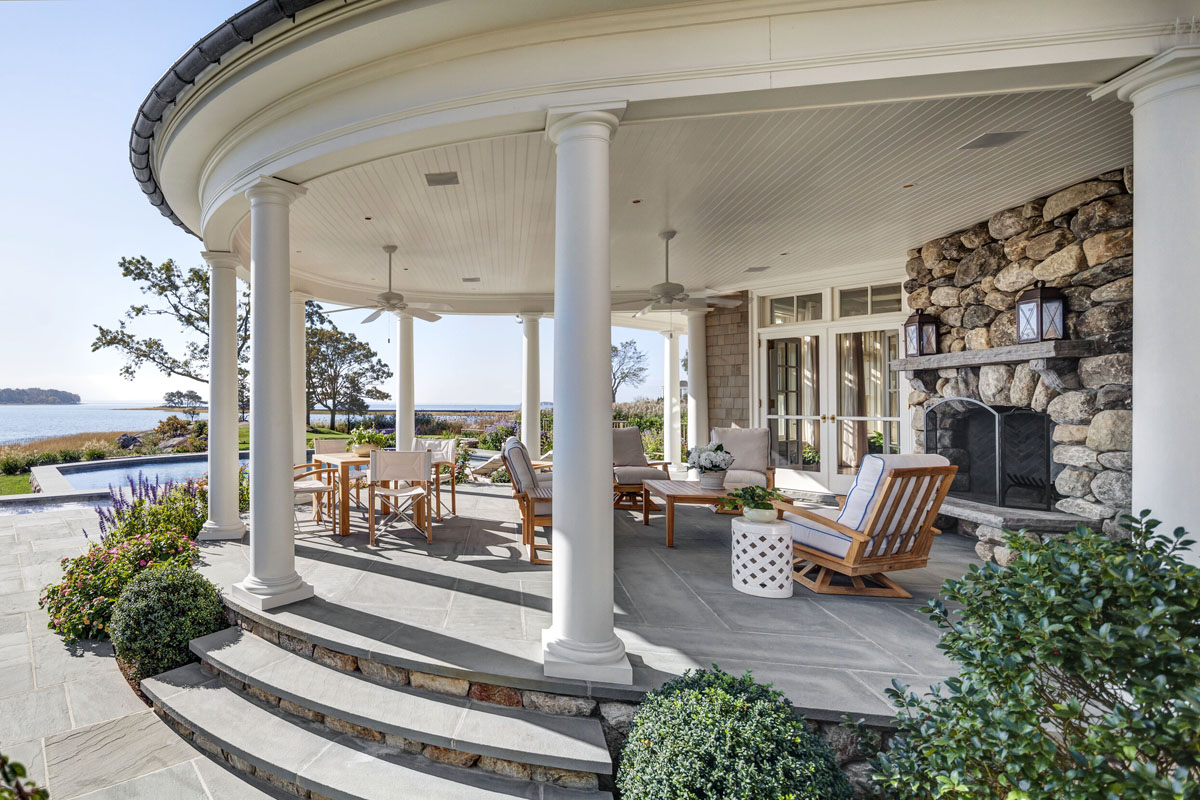 Situated on a scenic cove of Long Island Sound in Greenwich, Connecticut, this charming waterfront estate is a shingle-style home with classical elements. A welcoming front facade is constructed with rustic fieldstone wall behind a porch framed by Scamozzi Ionic columns.
Designed by Charles Hilton Architects, the house is a traditional New England home with casual elegance.
The entry hall, living and dining rooms open to the water views, and the outdoor round porch takes full advantage of the breathtaking scenery.