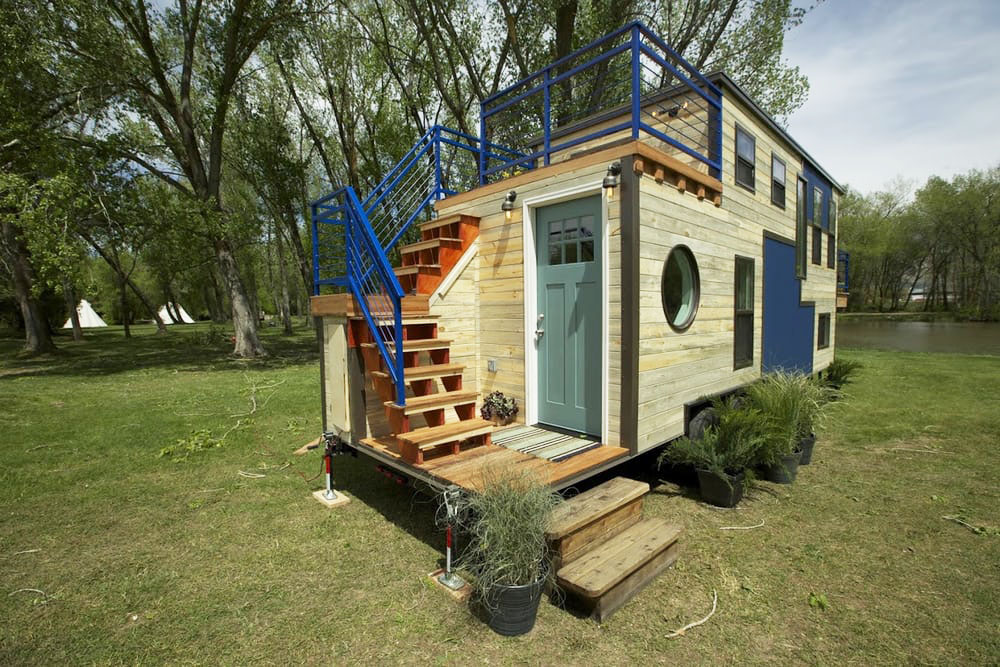 This 240 sq ft (22.2 sq m) tiny house is a custom ski lodge on wheels by Maximus Extreme.
The tiny lodge home is clad in pine and corrugated metal and sits on a custom 30 ft (9.1 m)-long triple axle trailer. An exterior staircase allows access to the upper balcony area.
Inside the tiny home features a sleeping loft and stairs access to the upstairs lounge which opens to a second small balcony.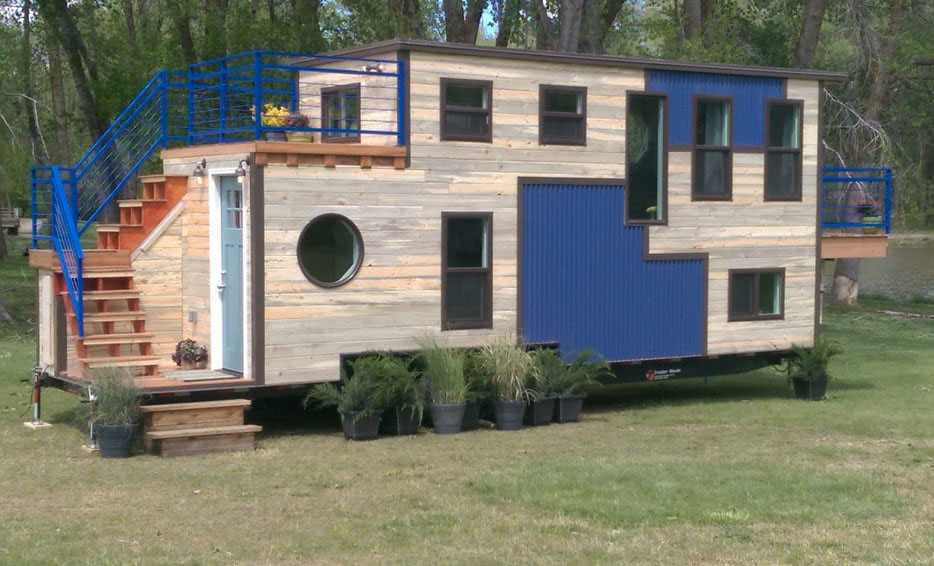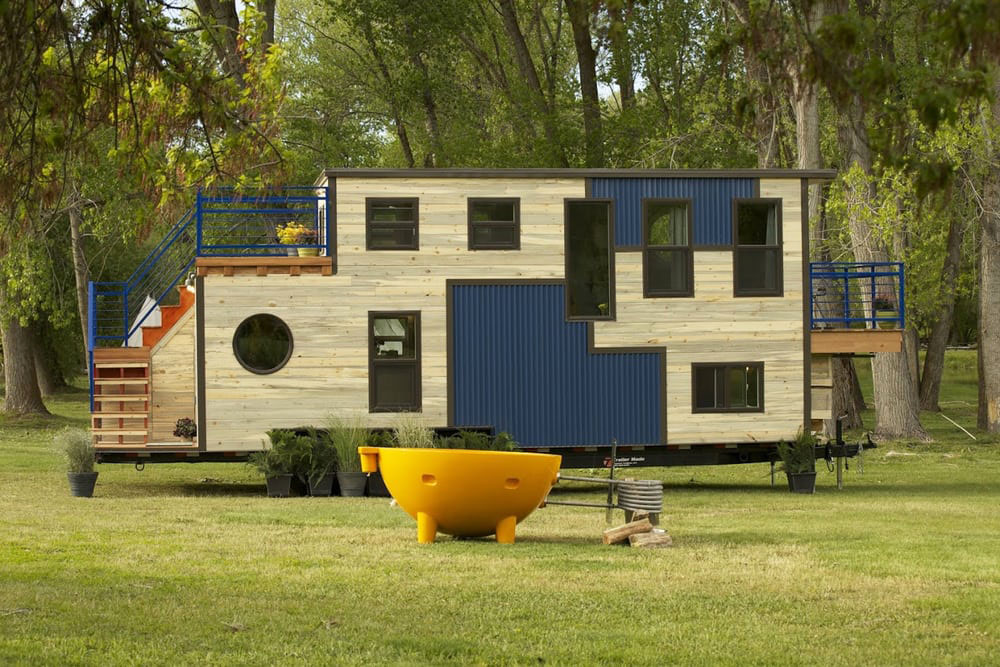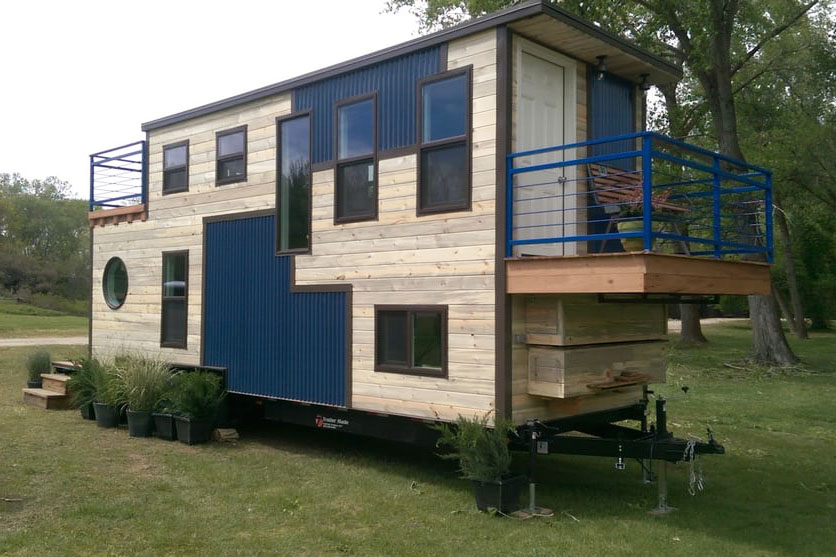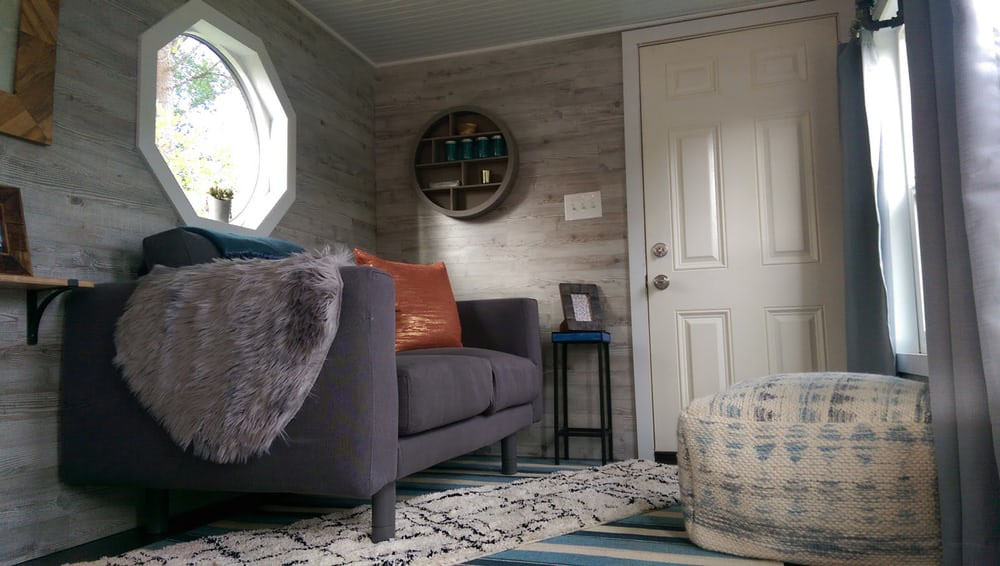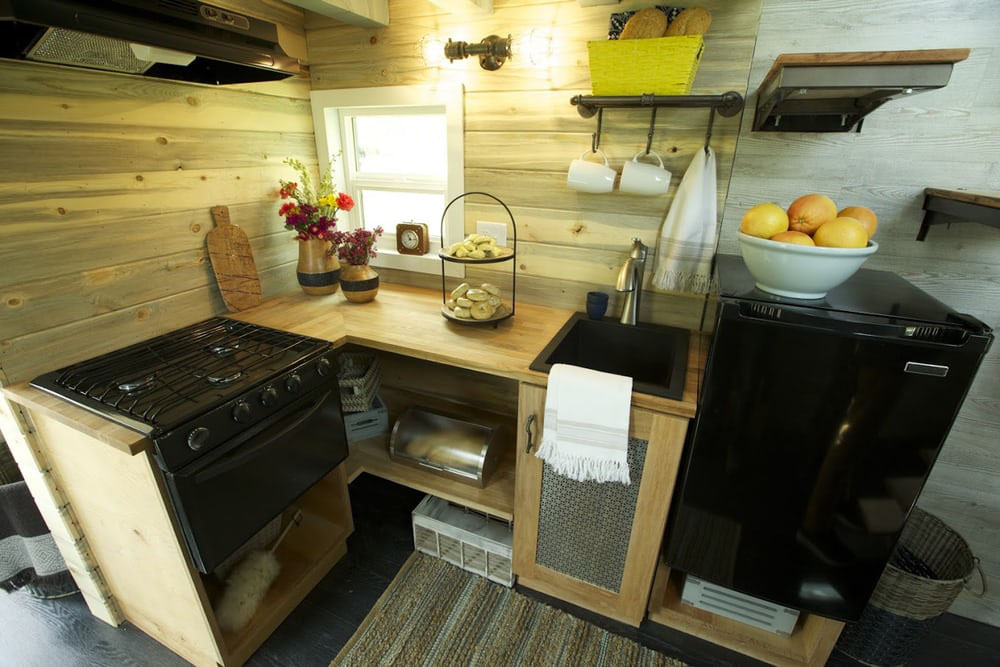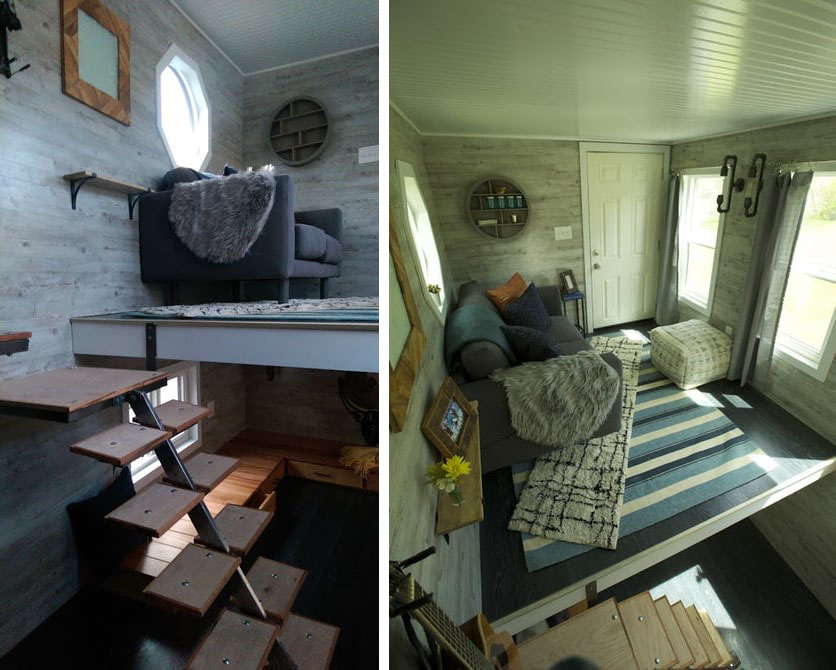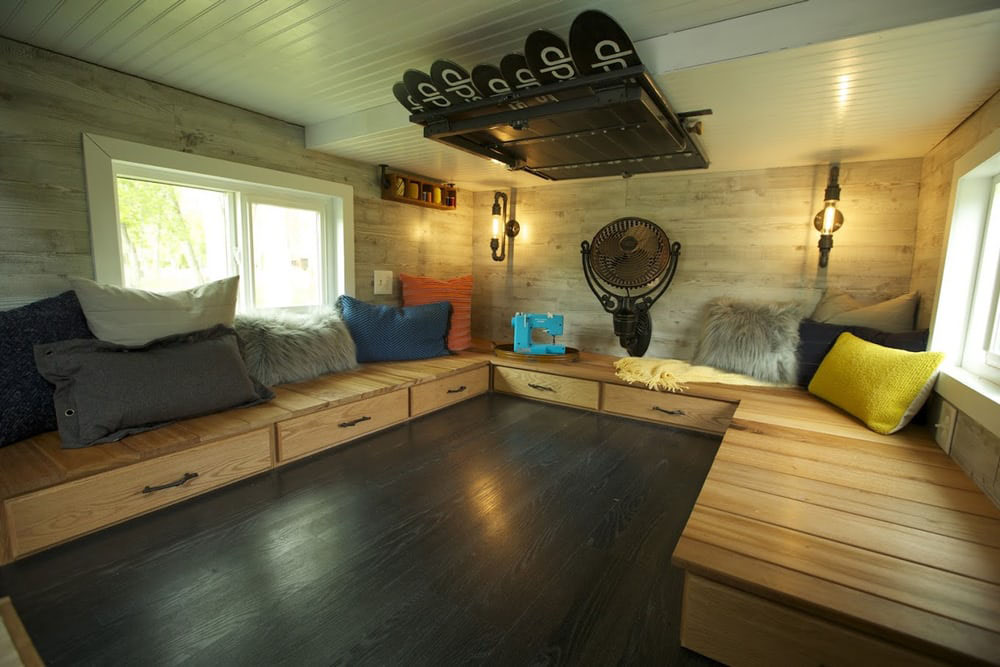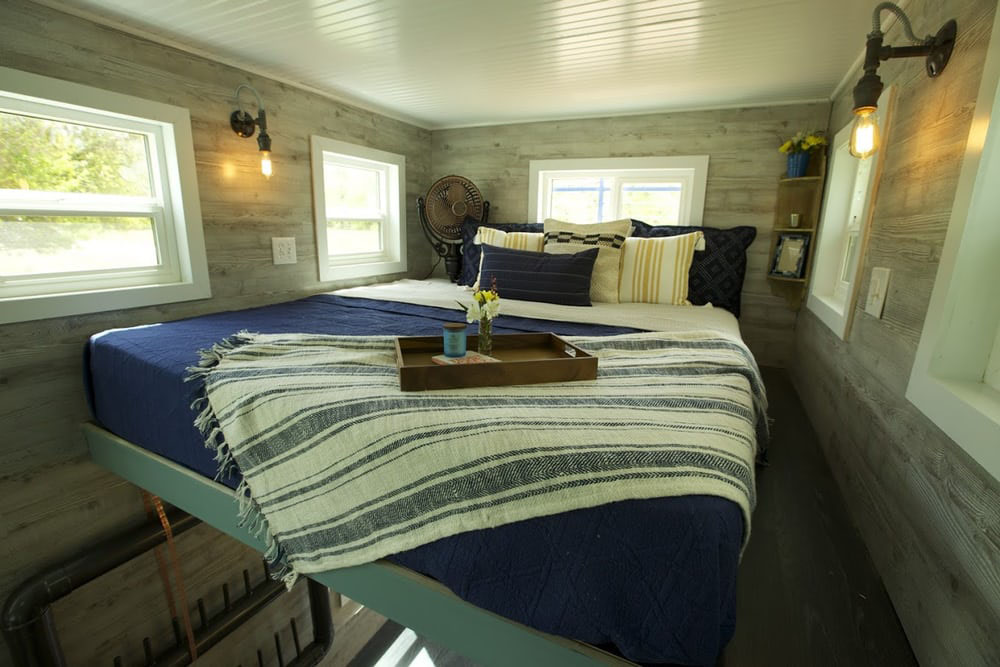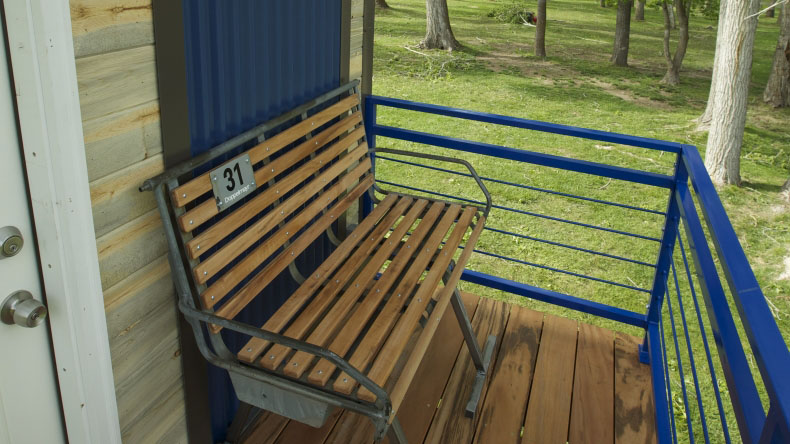 Photo Credit: Maximus Extreme Living Solutions