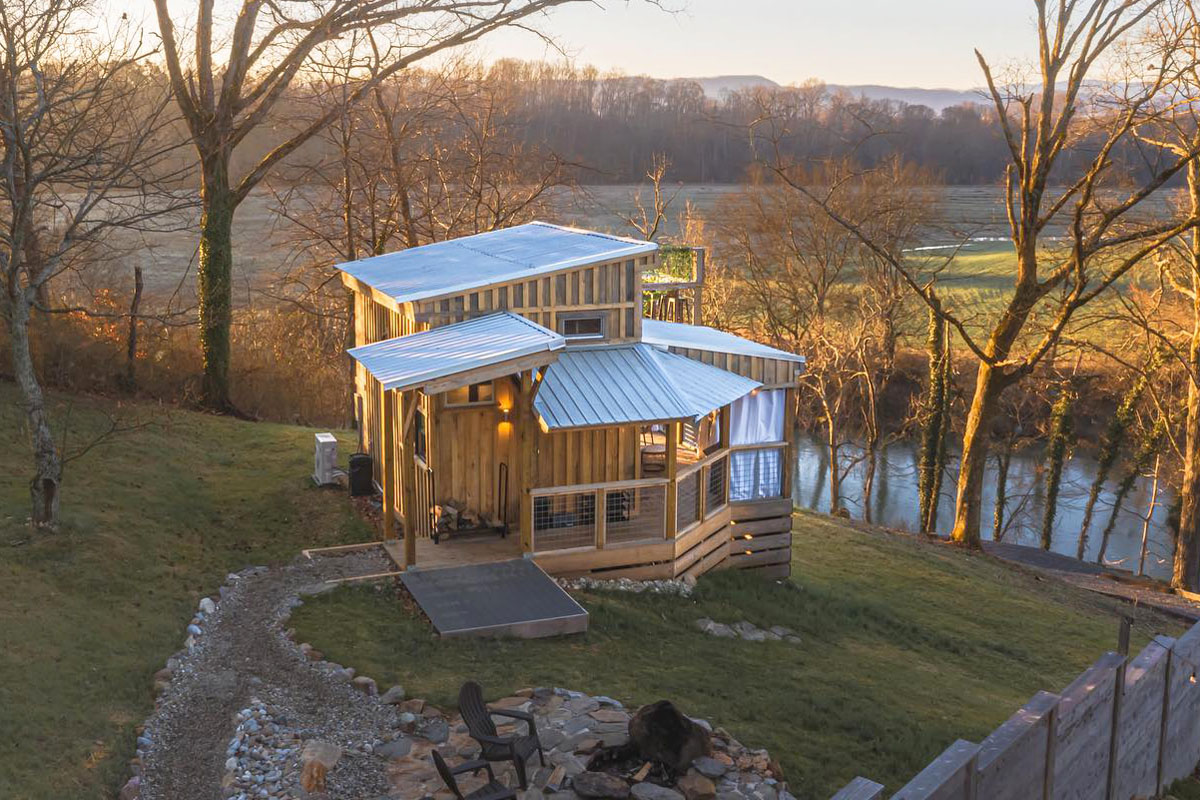 Little River Tiny House in Maryville, Tennessee is a cozy vacation getaway in a peaceful and breathtaking environment with river and mountain view.
The interior has a full kitchen and spacious living area with a fireplace. The sleeping loft opens to a top roof deck where you can enjoy breakfast. There's a fire pit off the main patio deck for watching the stars at night.
Little River Tiny House is available for rent at Airbnb.