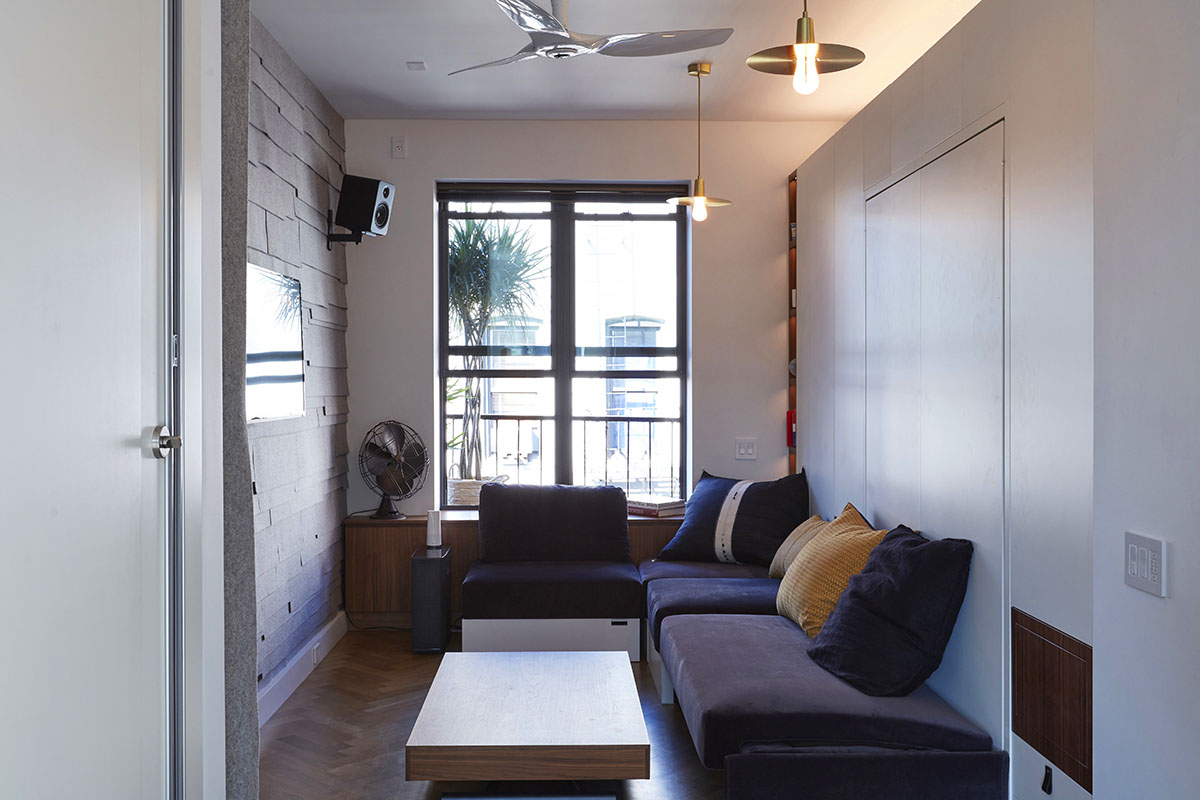 This micro apartment in New York City, NY is an impressive prototype that is very small, highly functional and transformable.
LifeEdited 2 (LE2) was created by Graham Hill, founder of popular eco website TreeHugger.
The concept of the design is to allow the tiny space to have the functionality of an apartment twice its size. The living/dining room transforms into a bedroom with a murphy bed, and the home office transforms into a guest bedroom.