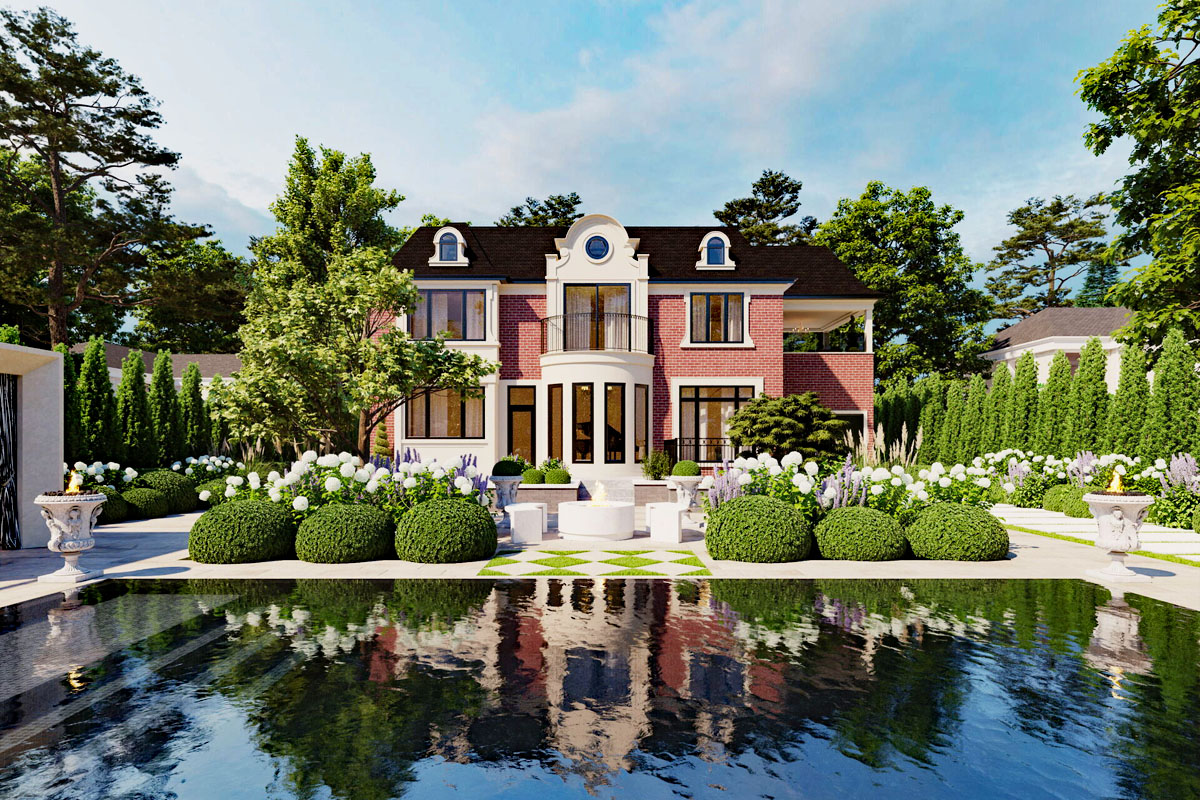 Situated on a private cul-de-sac in Thornhill, Ontario, Canada, this exquisite luxury home was inspired by 18th-century French Chateaus. Elegant architectural details include white stone front façade with turrets above the windows.
The project by BOND Build in collaboration with 2B Design & Build features unrivalled craftsmanship.
Italian marble floors and Parisian-style archways in the front foyer lead to an open-concept reception area. The kitchen with folding window with view of the backyard opens up to a stone patio, which has a breakfast bar and a barbecue.
The 4,581 sq. ft. contemporary home has 4 bedrooms, 7 bathrooms, and a basement theatre room with built-in Dolby speakers.
See also: Custom Micro Luxury Home on a Narrow Lot in Toronto