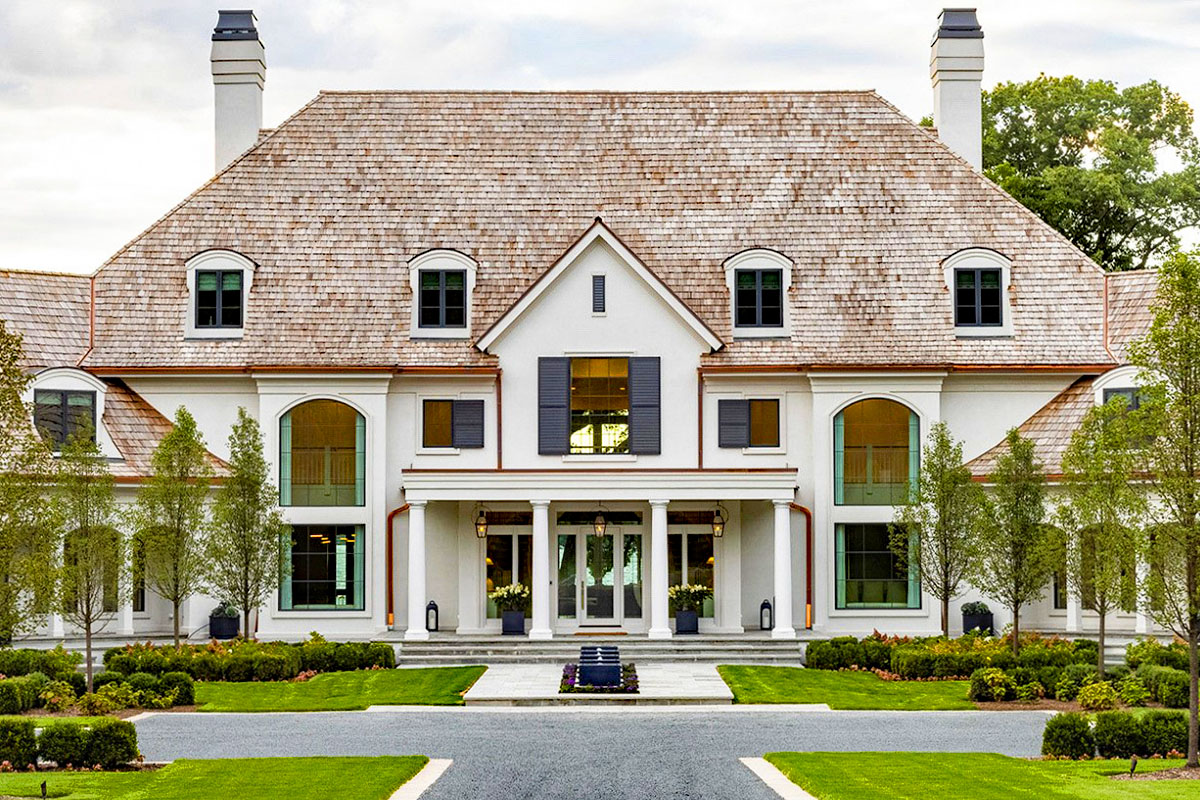 This palatial waterfront mansion in Lake Geneva, Wisconsin has been remodeled to create the perfect lake-side oasis. The home blends modern lines with traditional details.
The 15,000-square-foot home was renovated by Studio 1 Architects in collaboration with Steph Musur Designs and Lowell Custom Homes.
A bluestone driveway greets guests as they approach the dramatic lake house. A cedar roof and copper accents add warmth to the white exterior.
The interior is fresh and airy with expansive lake views. To capture the indoor / outdoor living experience, cascading glass doors open up to the large terrace, infinity pool, and plenty of outdoor living spaces.