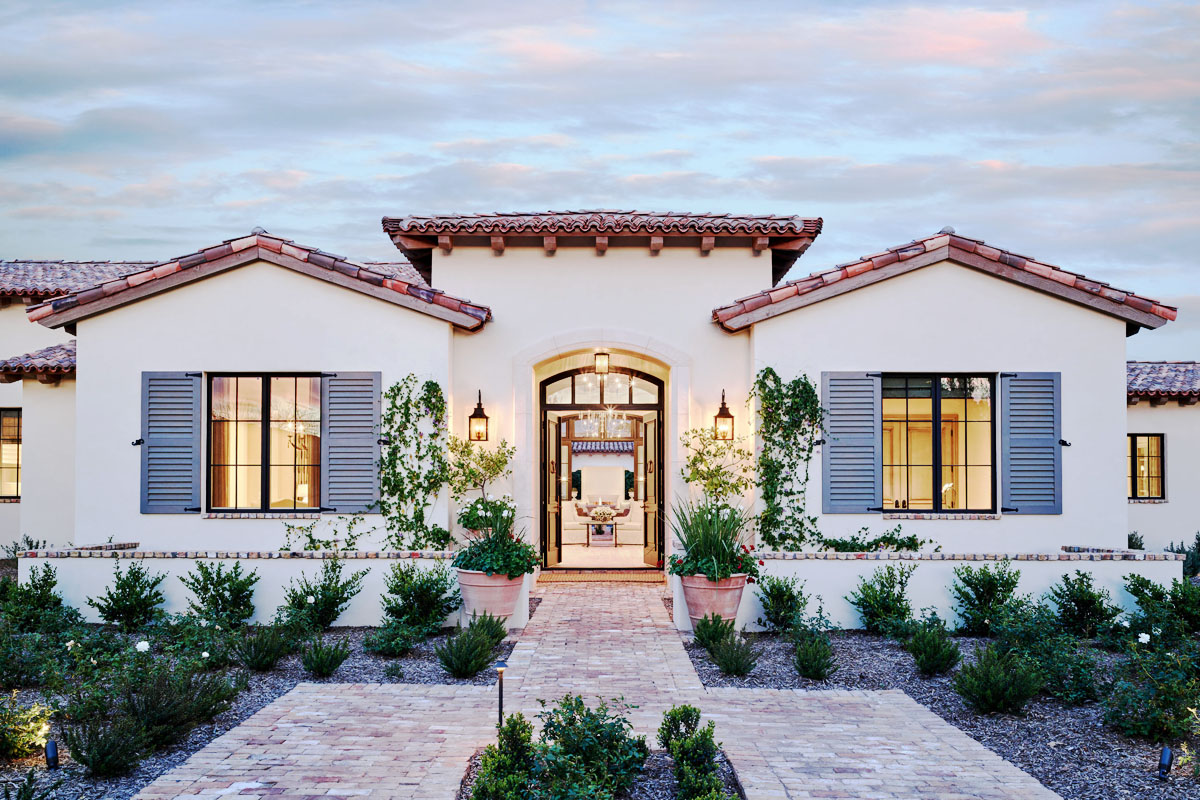 This beautiful dream home in Paradise Valley, Arizona captures the charming character of a French Mediterranean style farmhouse.
The timeless Mediterranean architecture by PHX Architecture is the epitome of casual elegance.
The 5,200 square foot estate features a relaxed neutral tone indoors that provides a subtle transition to the outdoor spaces.
Interior designer Lissa Lee Hickman mixes casual and formal styles that complement each other, and uses quiet palette throughout the house to create a harmonious indoor/outdoor connection.