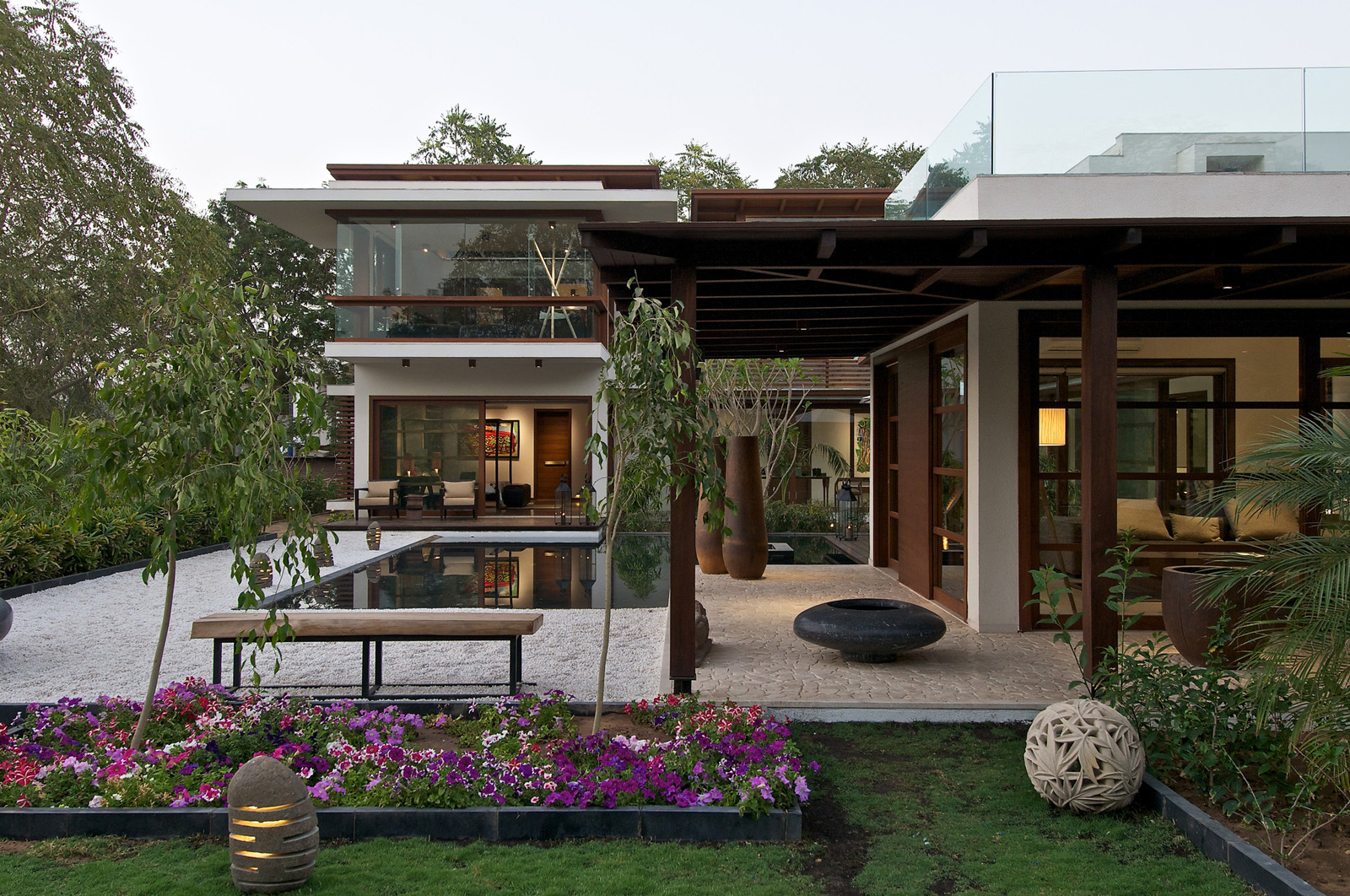 The Courtyard House located in Ahmedabad, Gujarat, India has a design concept that has all the living spaces and passage face open space and garden. Designed by Hiren Patel Architects, the main element of the house is a central courtyard which holds the reflection pool and a Zen Garden.
Interior floors are covered with natural marble stone and wooden planks. Custom designed doors and windows are made of wood and laminated glass.
The roof structure is covered with wood. The verandah and upper rooms also have wood floorings. Wooden screens and deep verandah protect the home from harsh sunlight.