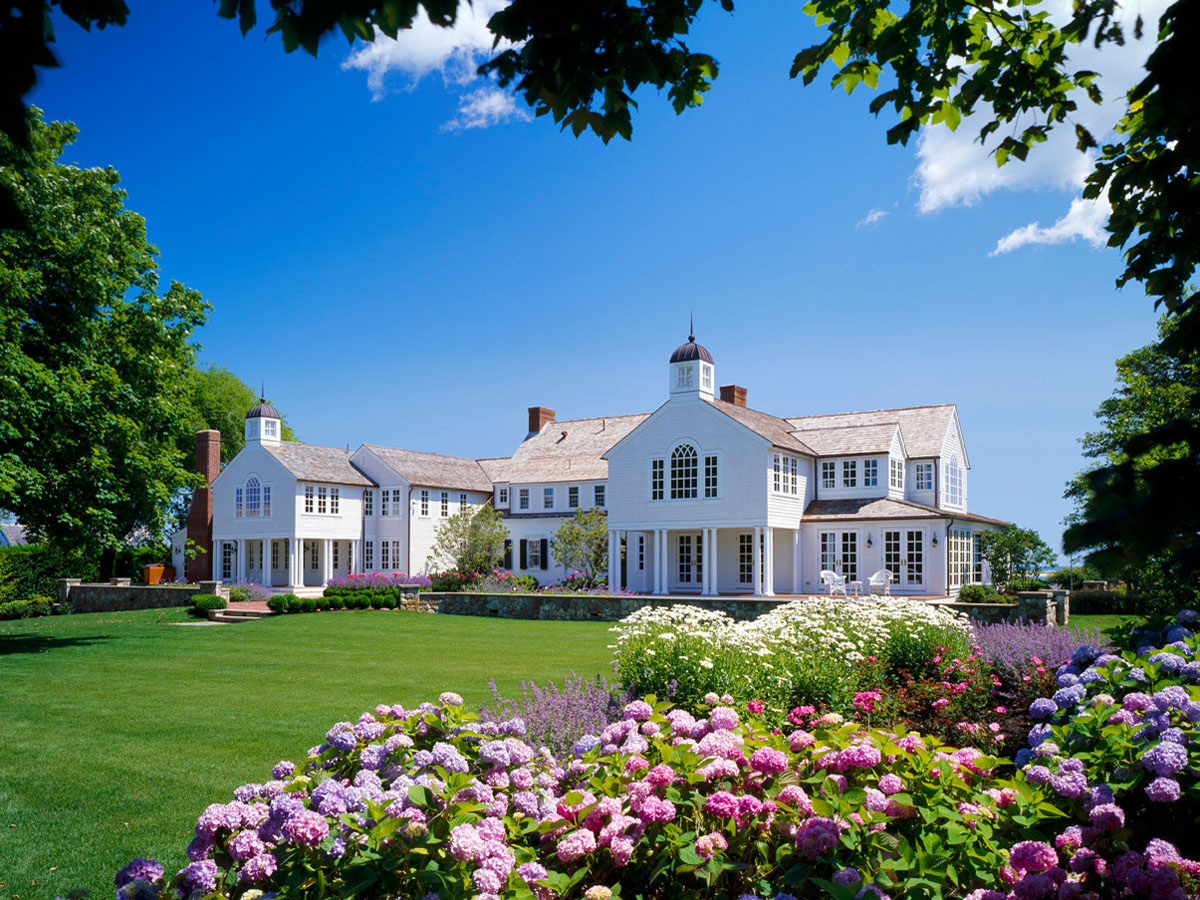 Hydrangea Walk House in Chatham, Cape Cod, Massachusetts is a Colonial Revival home on a boulevard set above the harbor and ocean beyond.
This timeless Cape Cod icon located at 123 Shore Road was originally built in 1938. The home has since been remodelled by Polhemus Savery DaSilva Architects Builders.
New wings of the property form a three-sided courtyard. The street facing façade with a stunning display of hydrangeas lines a path to the front door.
The historic character of the house with dual-entry has been preserved. The two-story Colonial façade faces the street and ocean, and a dormered Cape Cod style façade overlooks the backyard and the town of Chatham.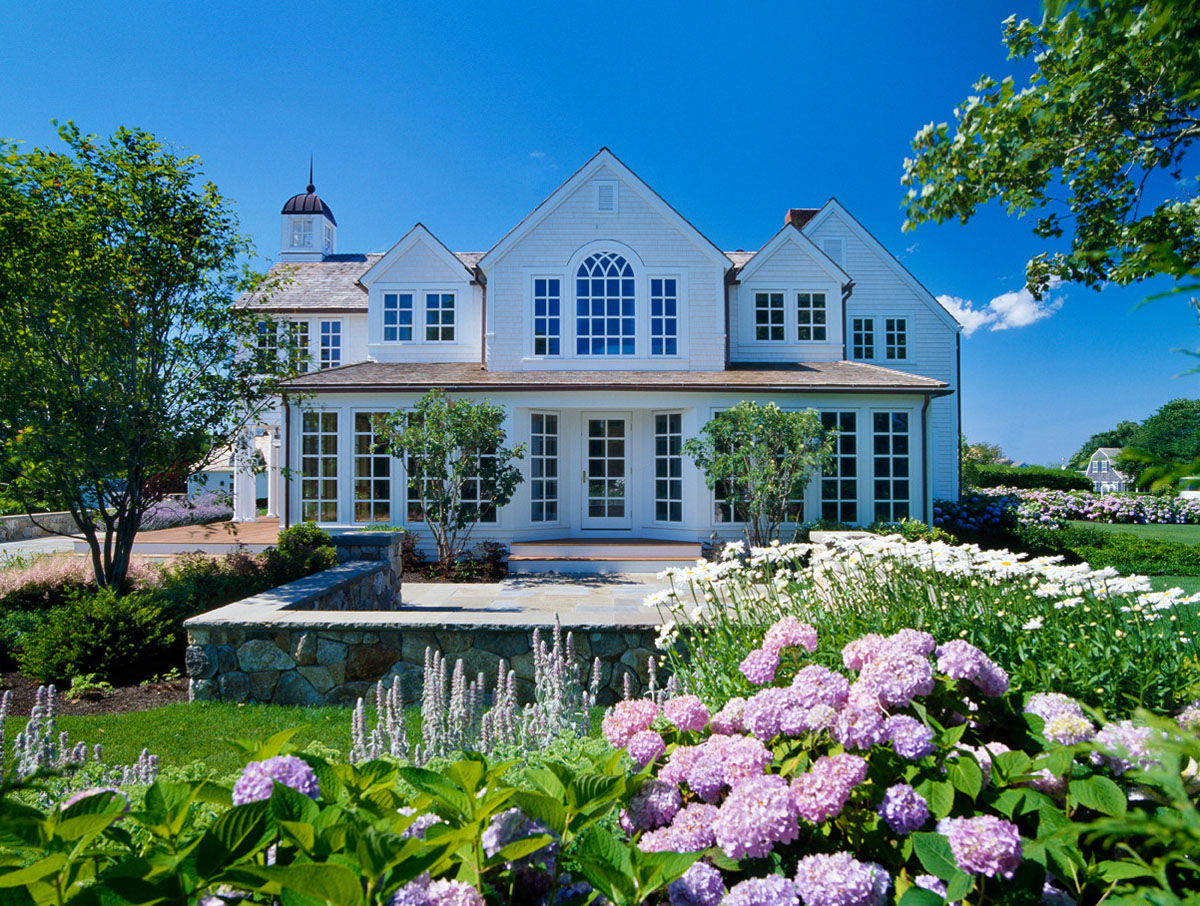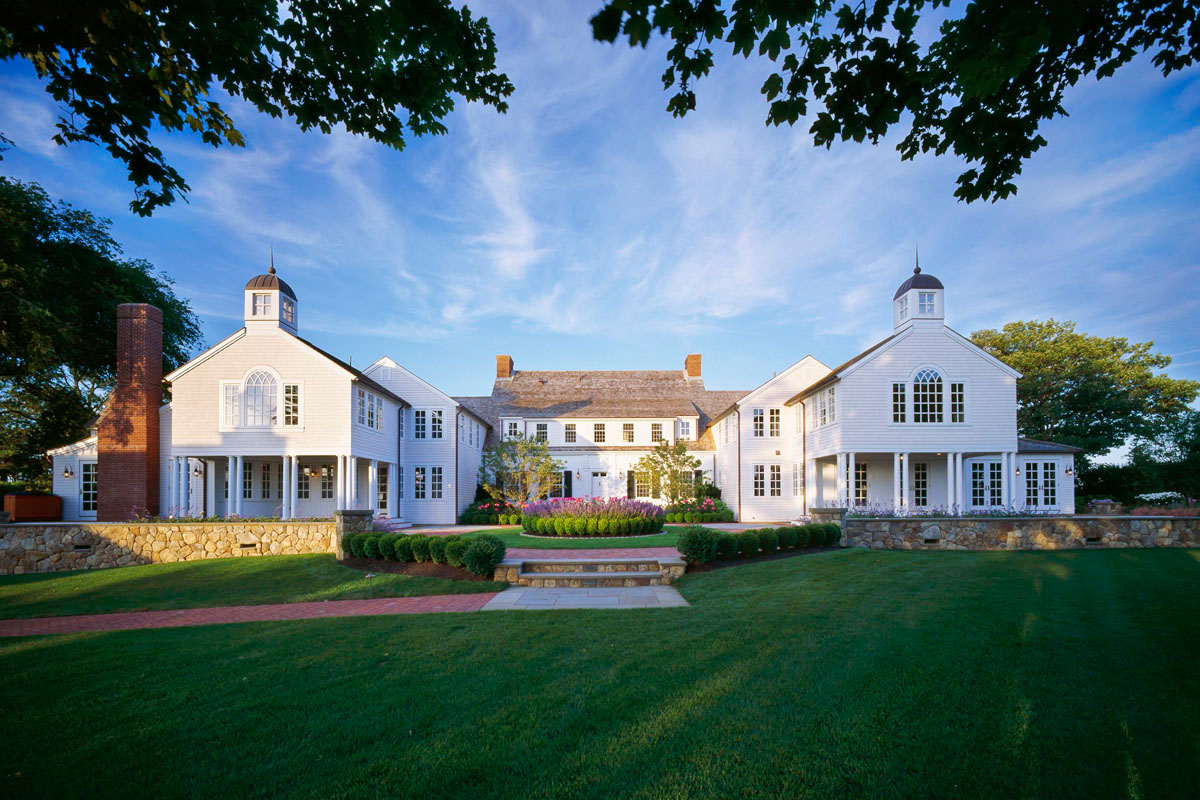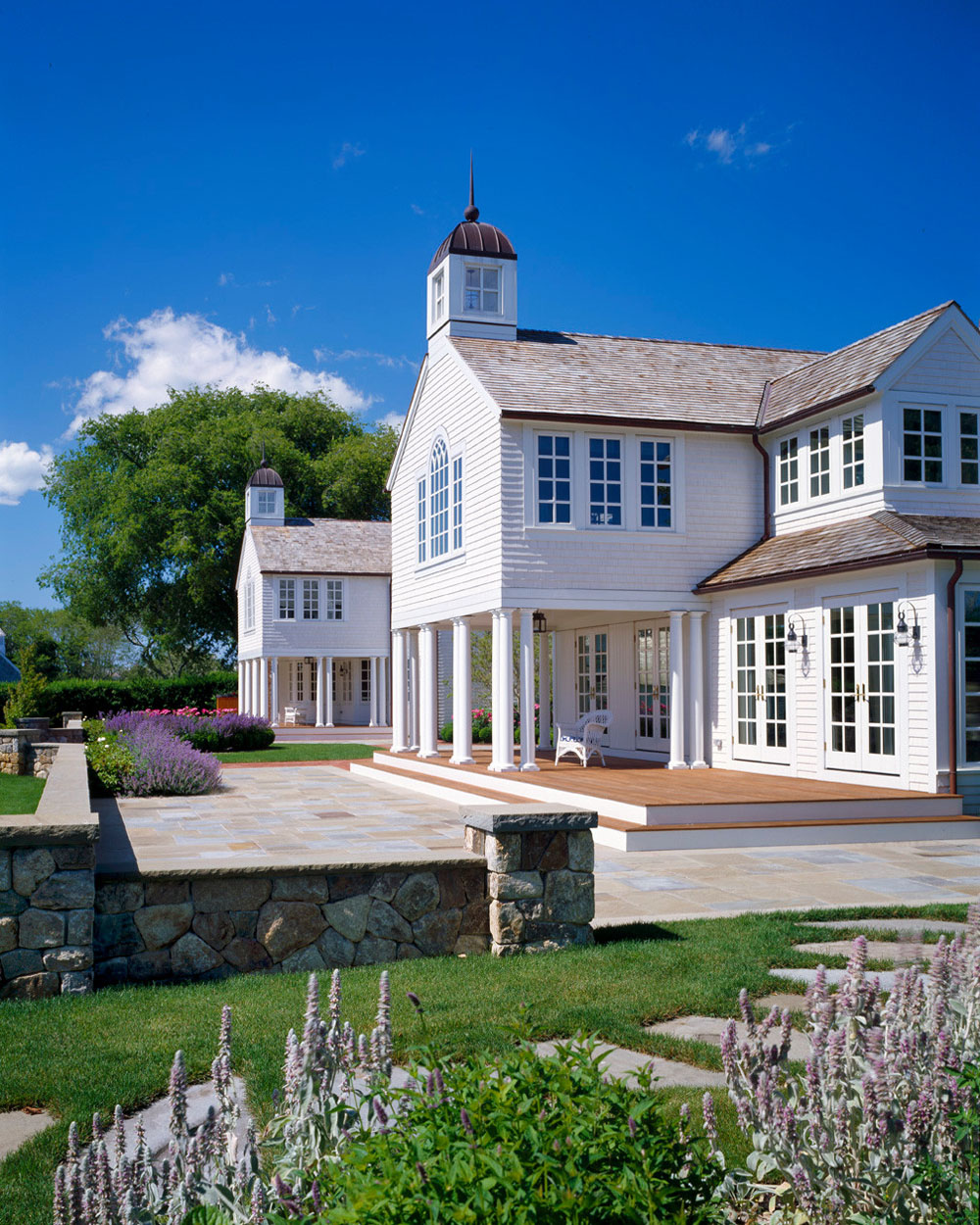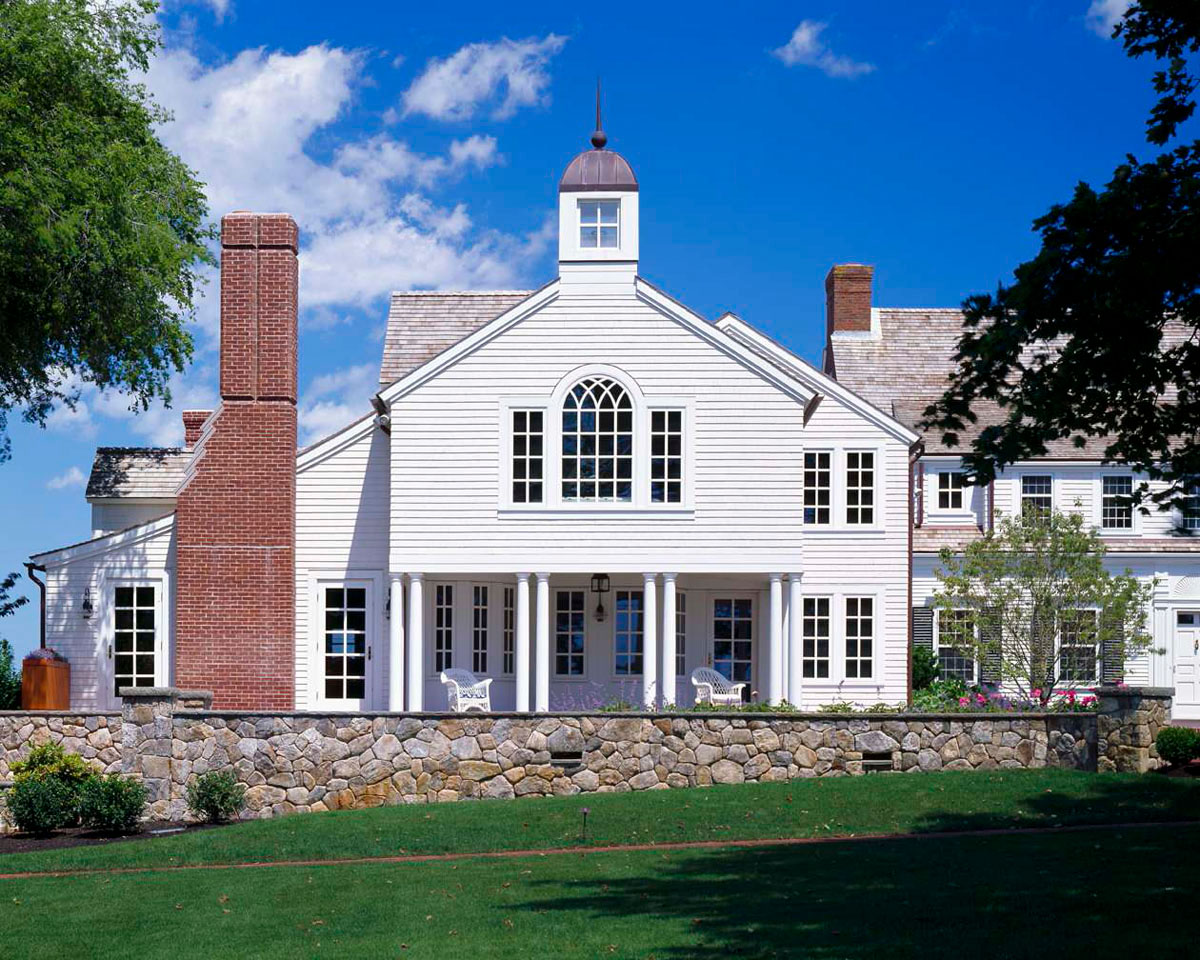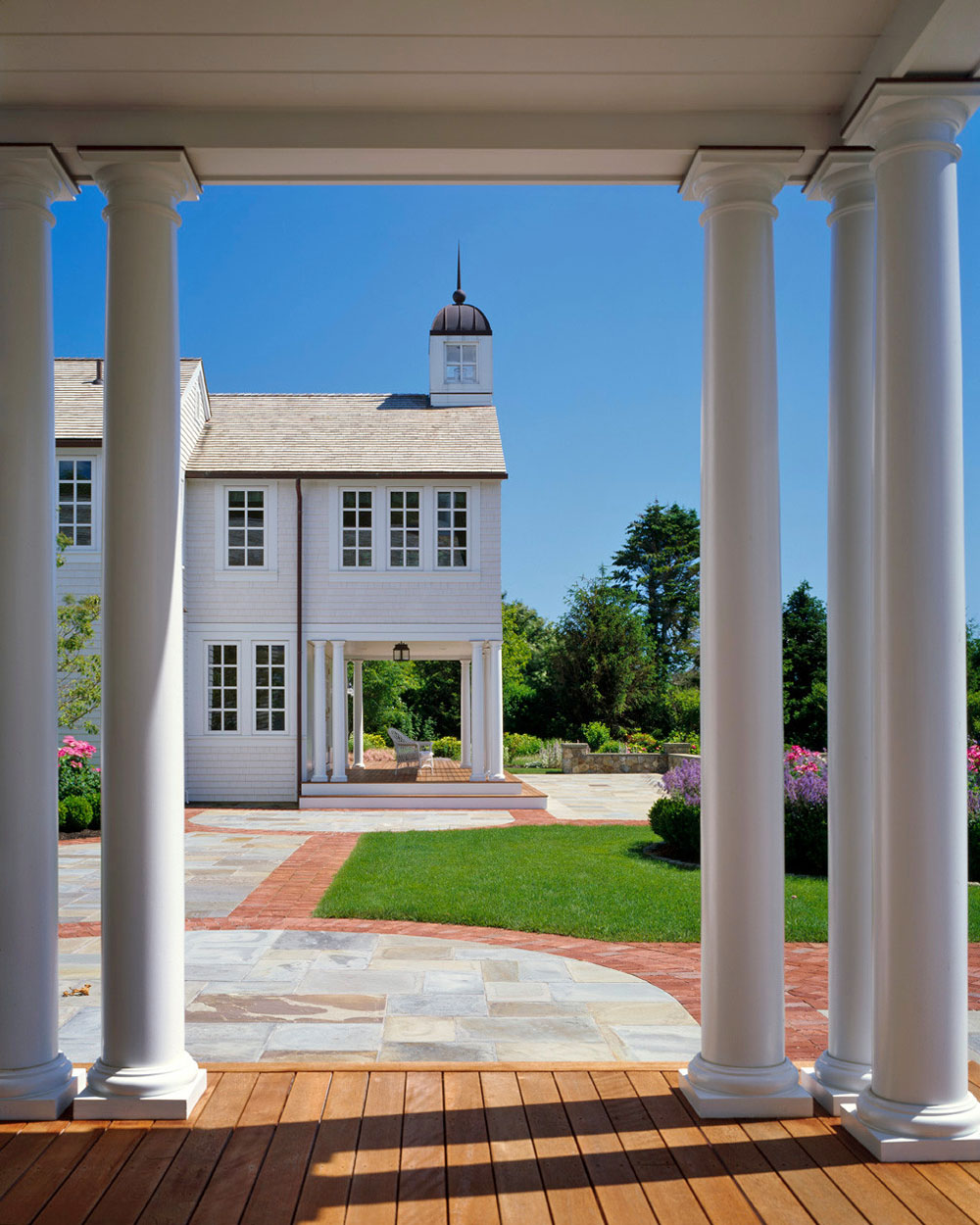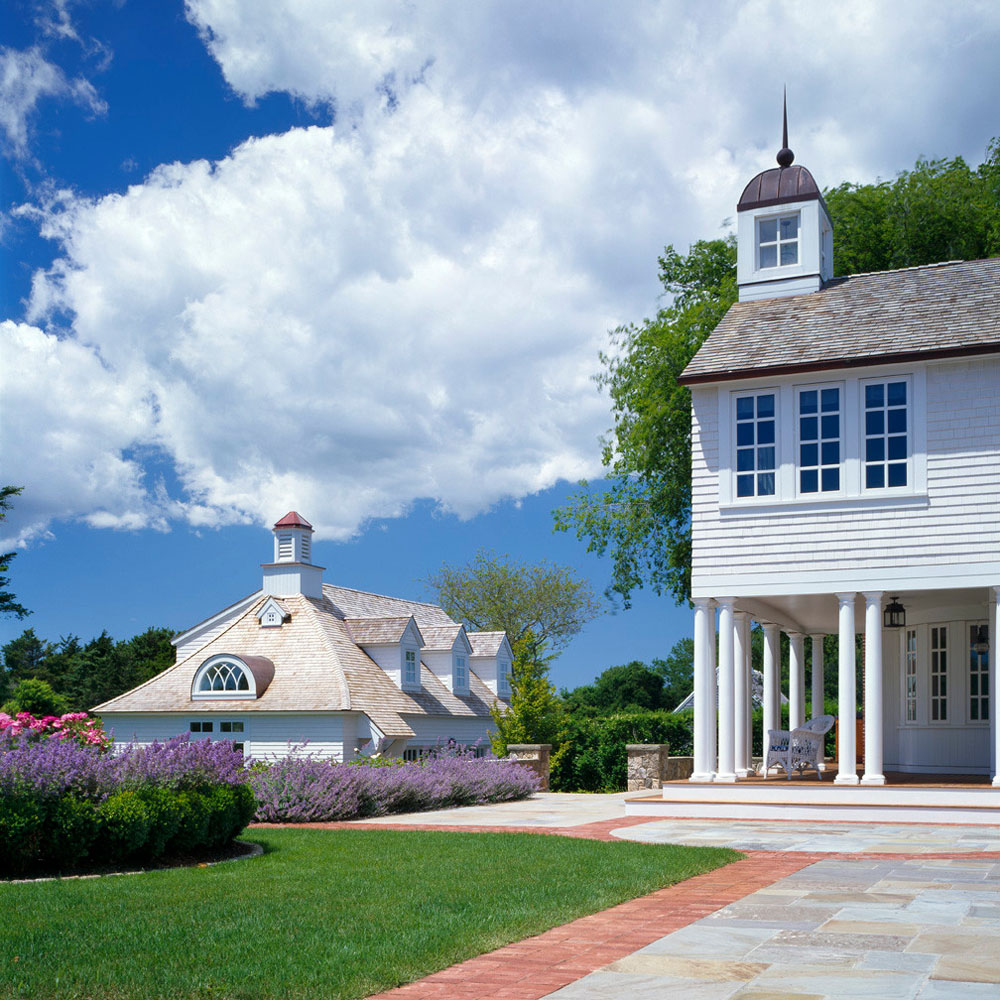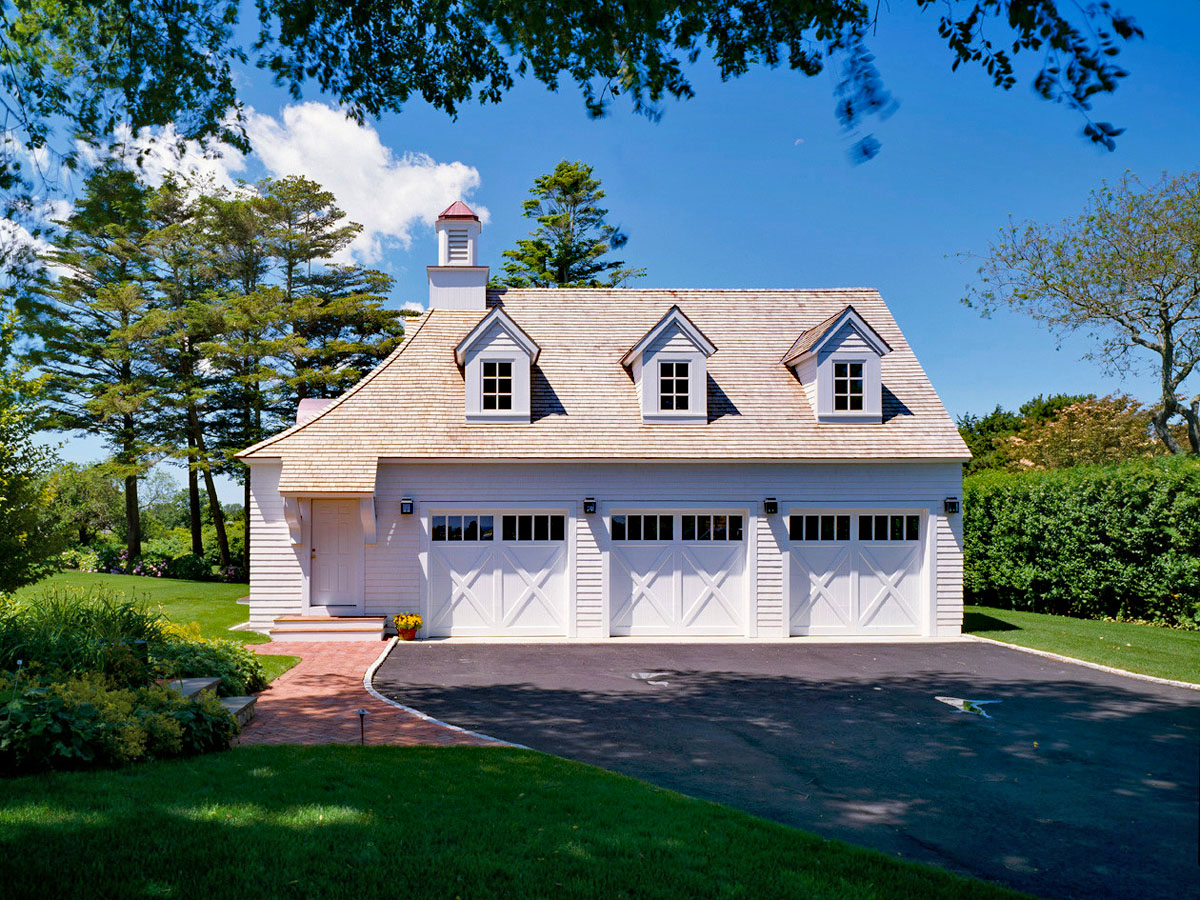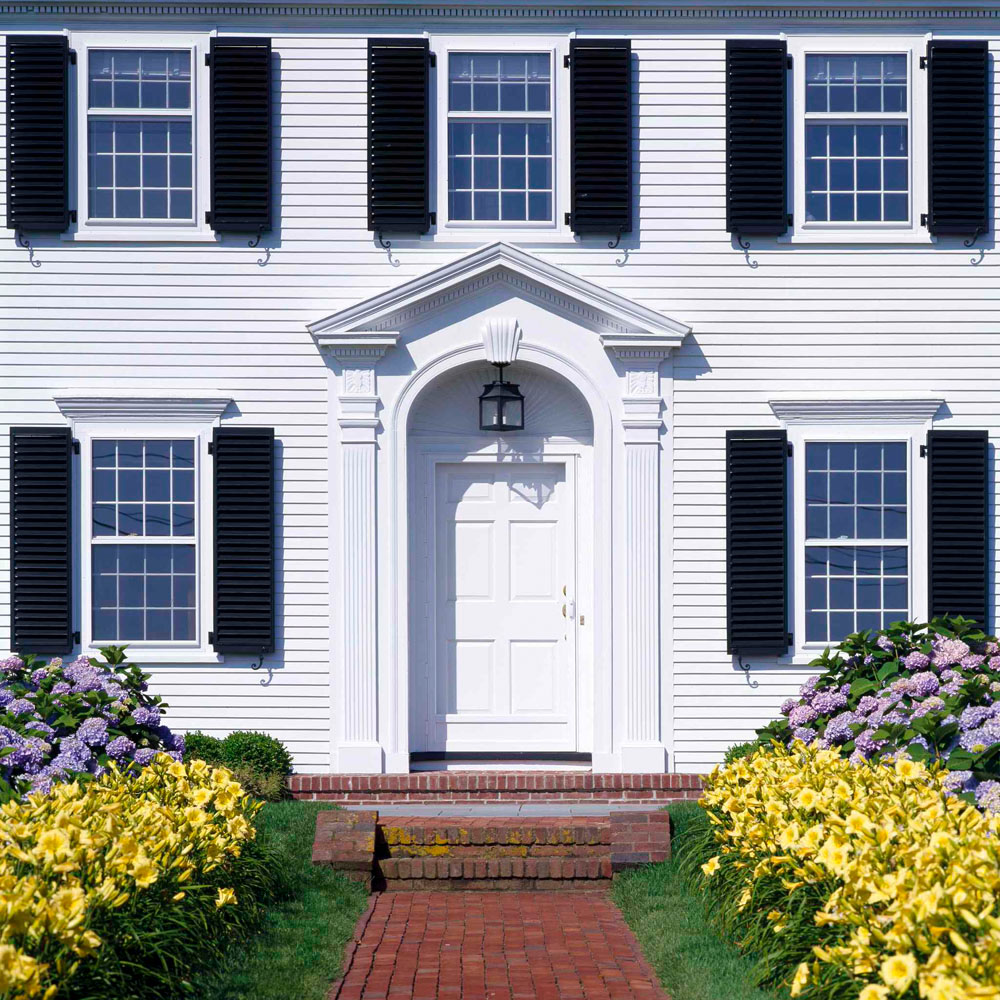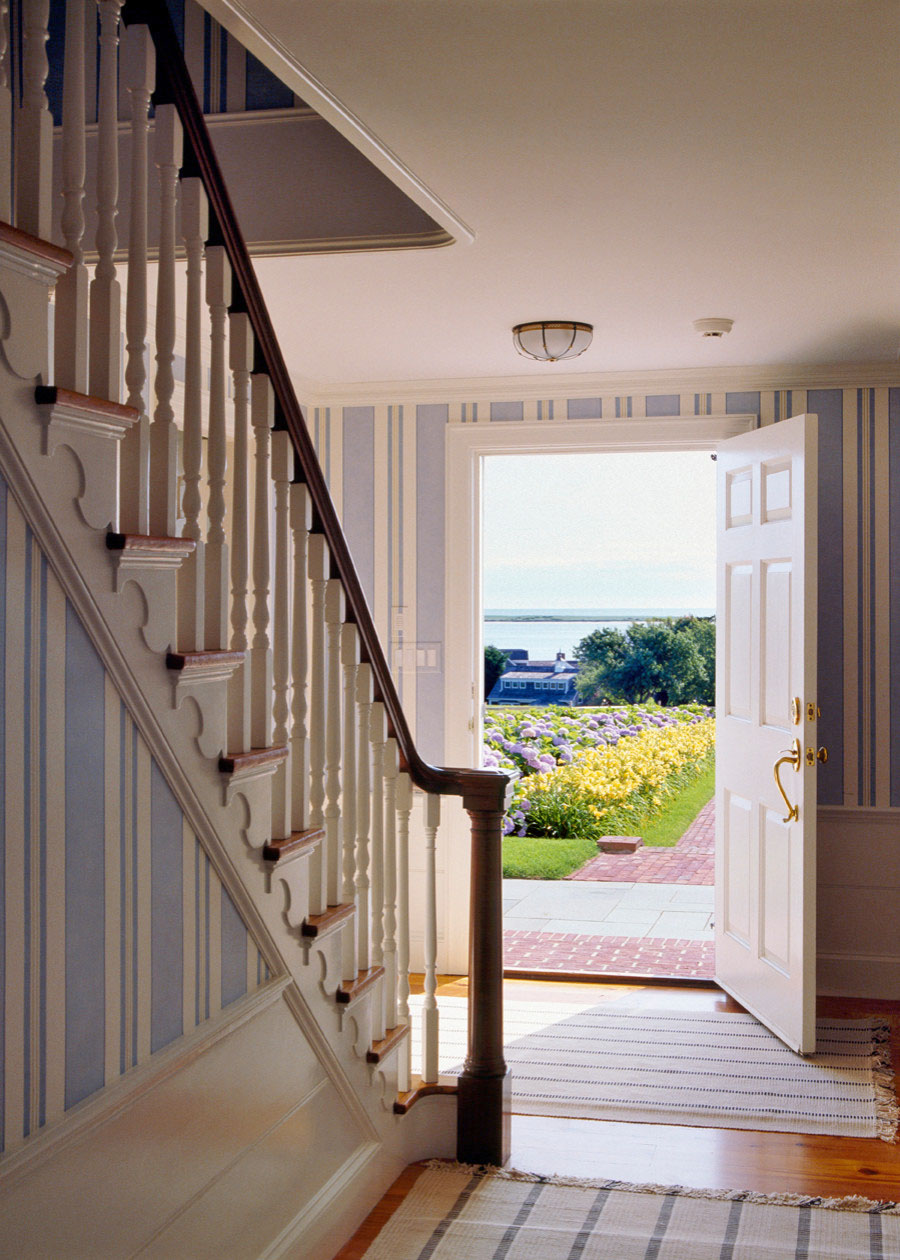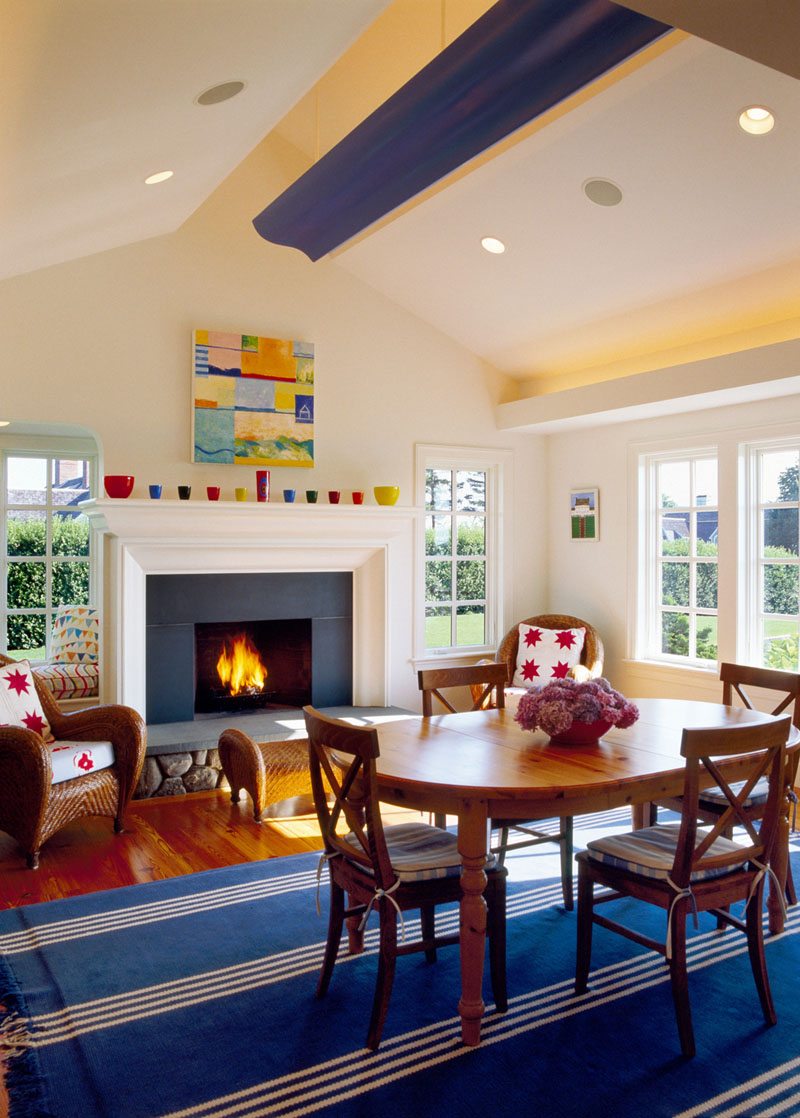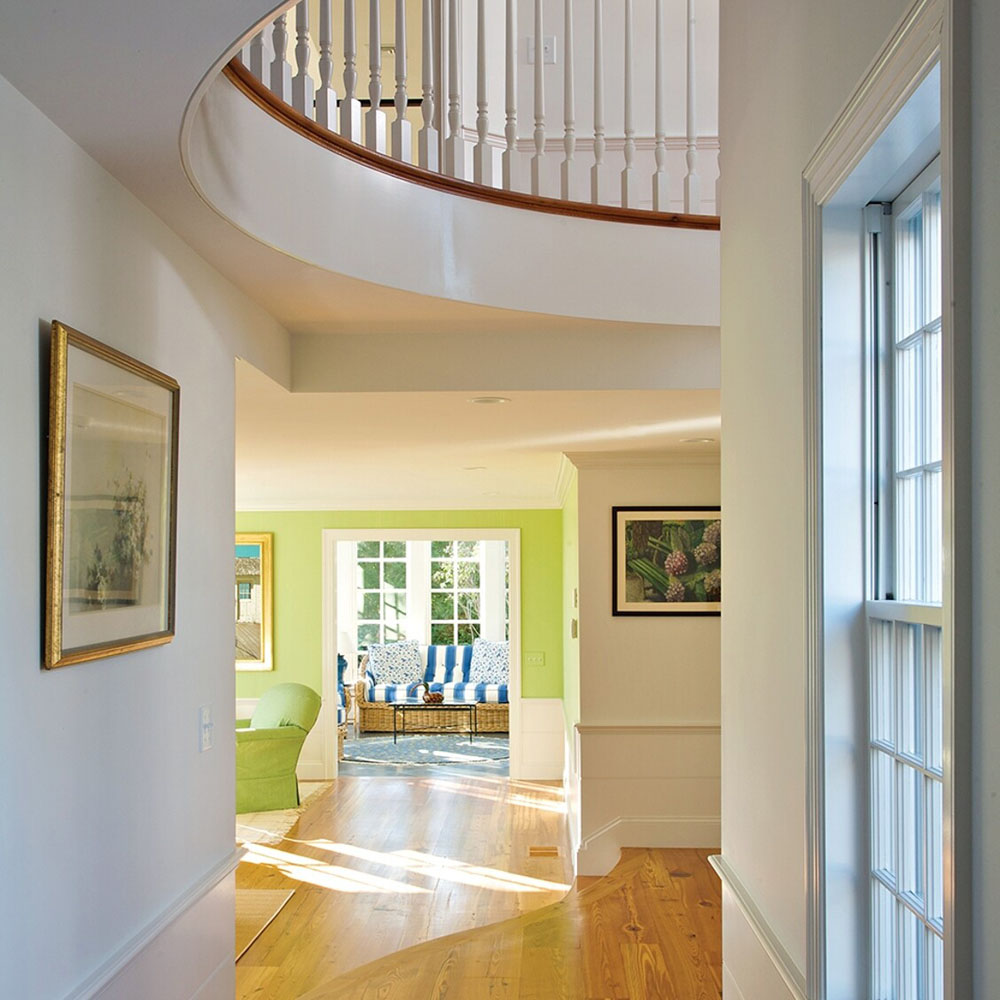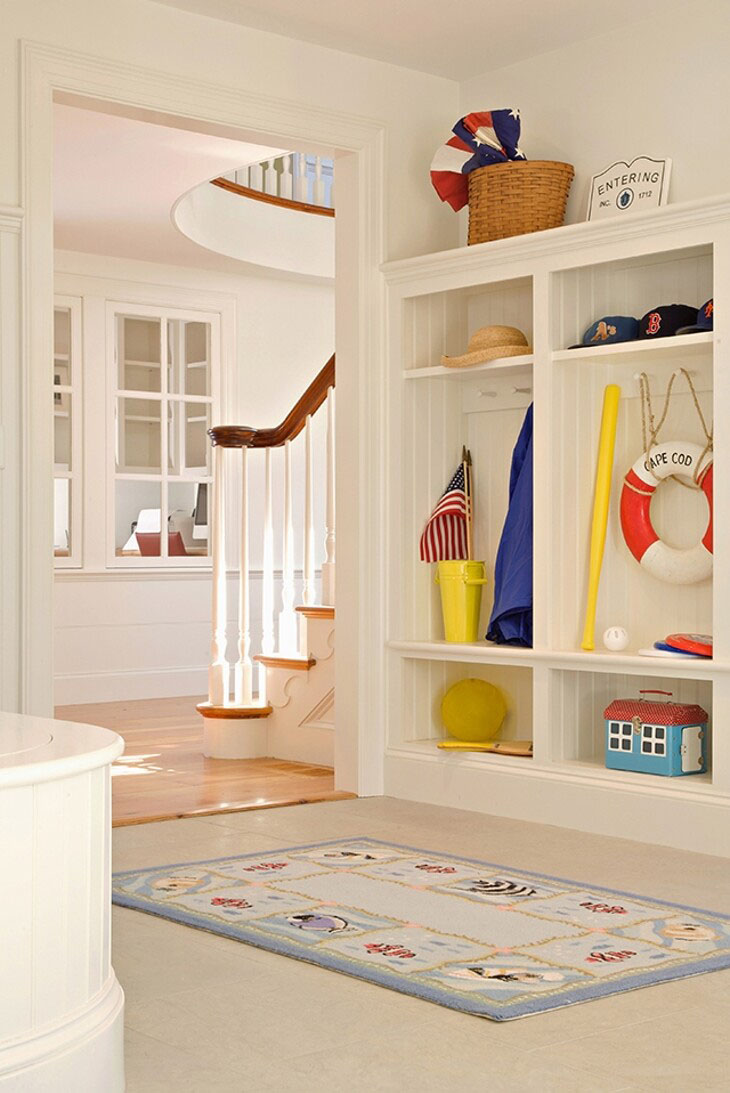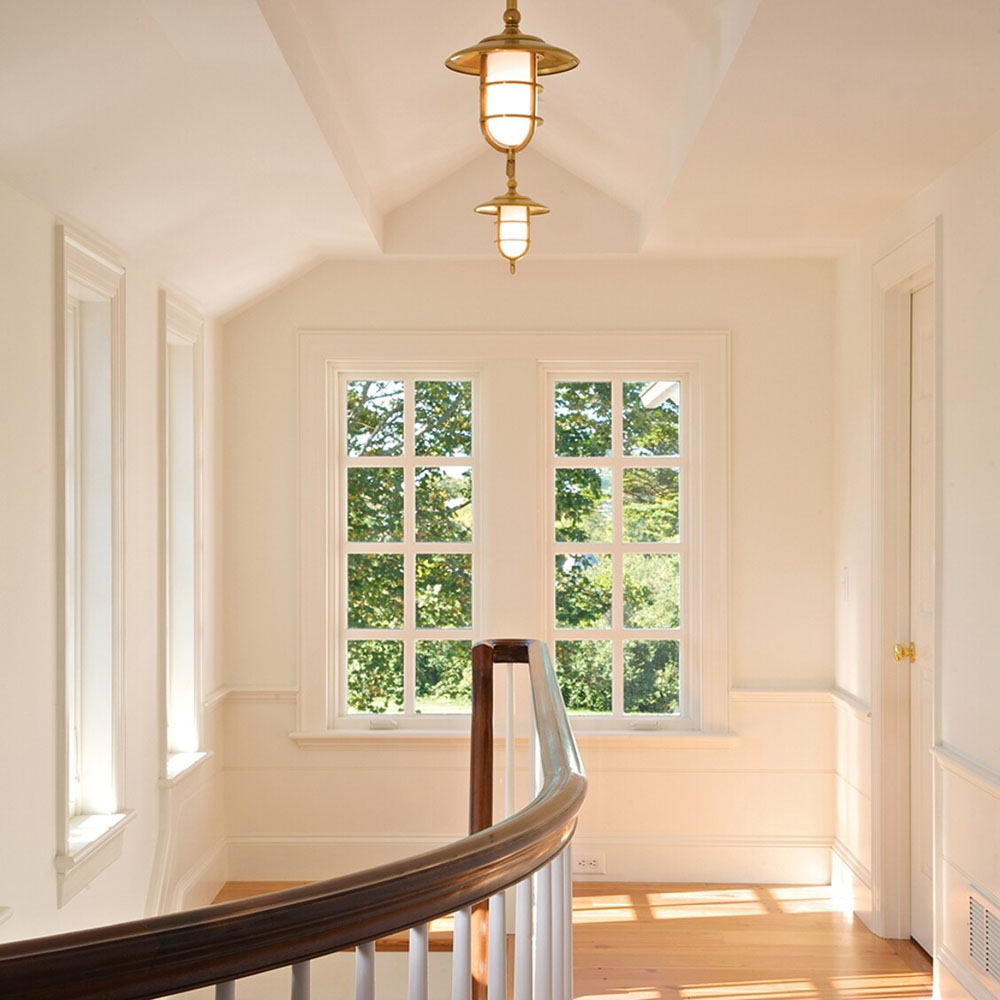 See Also: Timeless Shingle Style Home with Colonial Revival Details
Architect: psdab