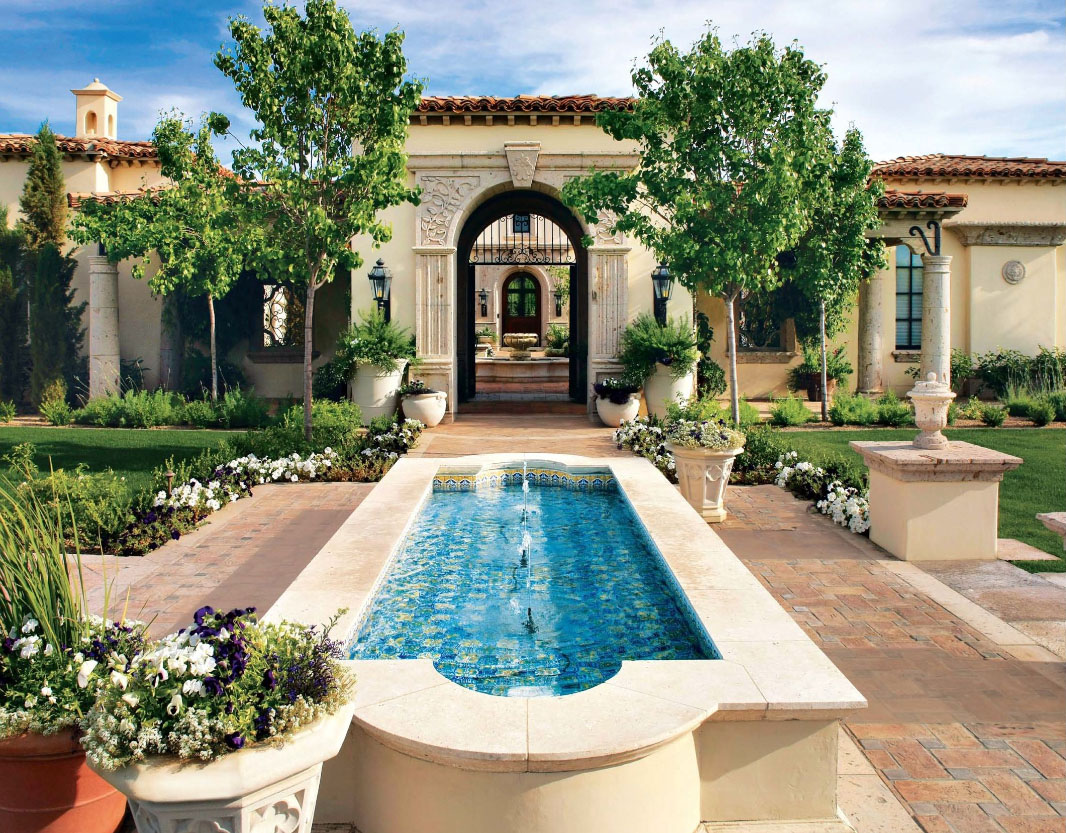 The architectural style of this home in Paradise Valley, Arizona combines the elegance of European design with Spanish influences and casual old world charm.
Architect Candelaria Design used clean simple lines and masonry construction to render the home a part of the scenery of the native landscape that surrounds it. Working closely with landscape artist Berghoff Design Group and interior designer Leonard Porras, the team created a private oasis that blends the comfort of the indoors and outdoor spaces seamlessly.
The casual elegance of the home provides its inhabitants with both luxury and tranquility.