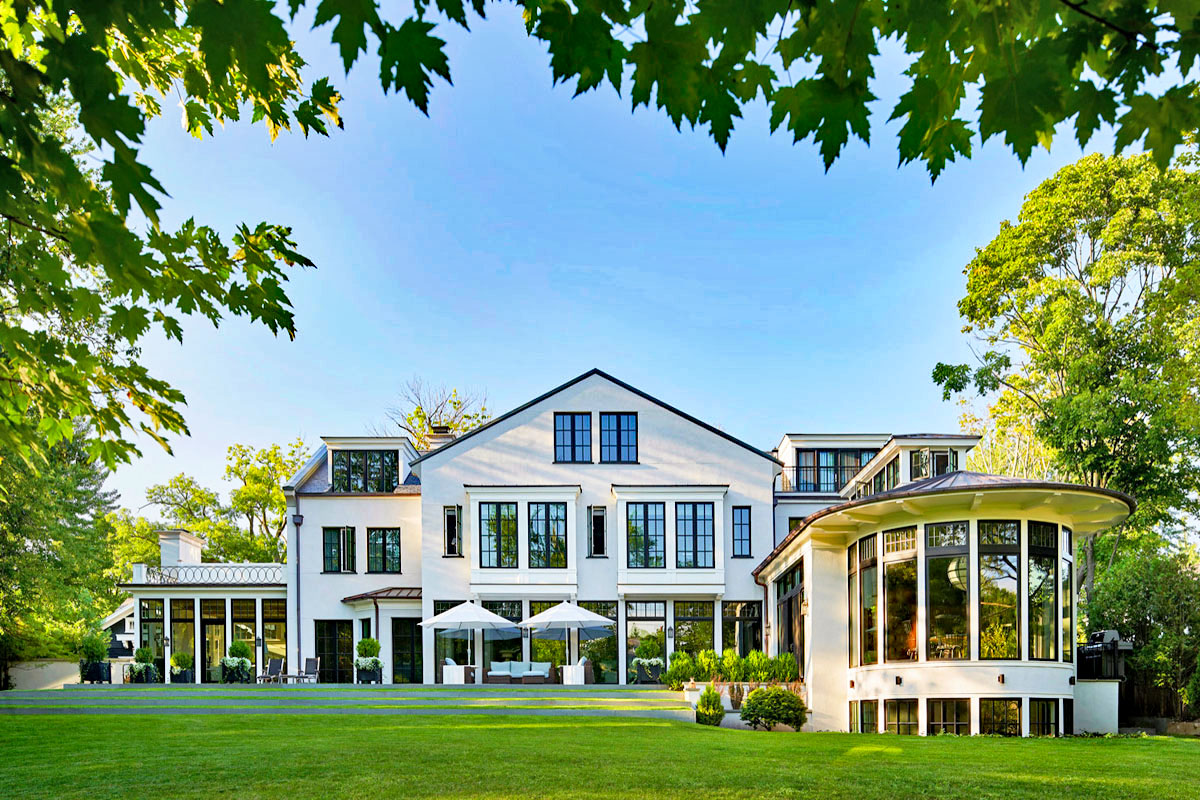 A complete transformation of this luxury home in Winnetka, Illinois was achieved through renovation and addition, bringing the outdoors to the interiors.
Inspired by the outdoors, the goal was to make the interior spaces feel close to the outdoor environment. Morgante Wilson Architects and James Thomas Interiors collaborated on the project. 
The dramatic kitchen is a showstopper. The clerestory above the kitchen island floods the room with natural light. A large round breakfast area with tall windows is a place to relax and feel connected to the outside.