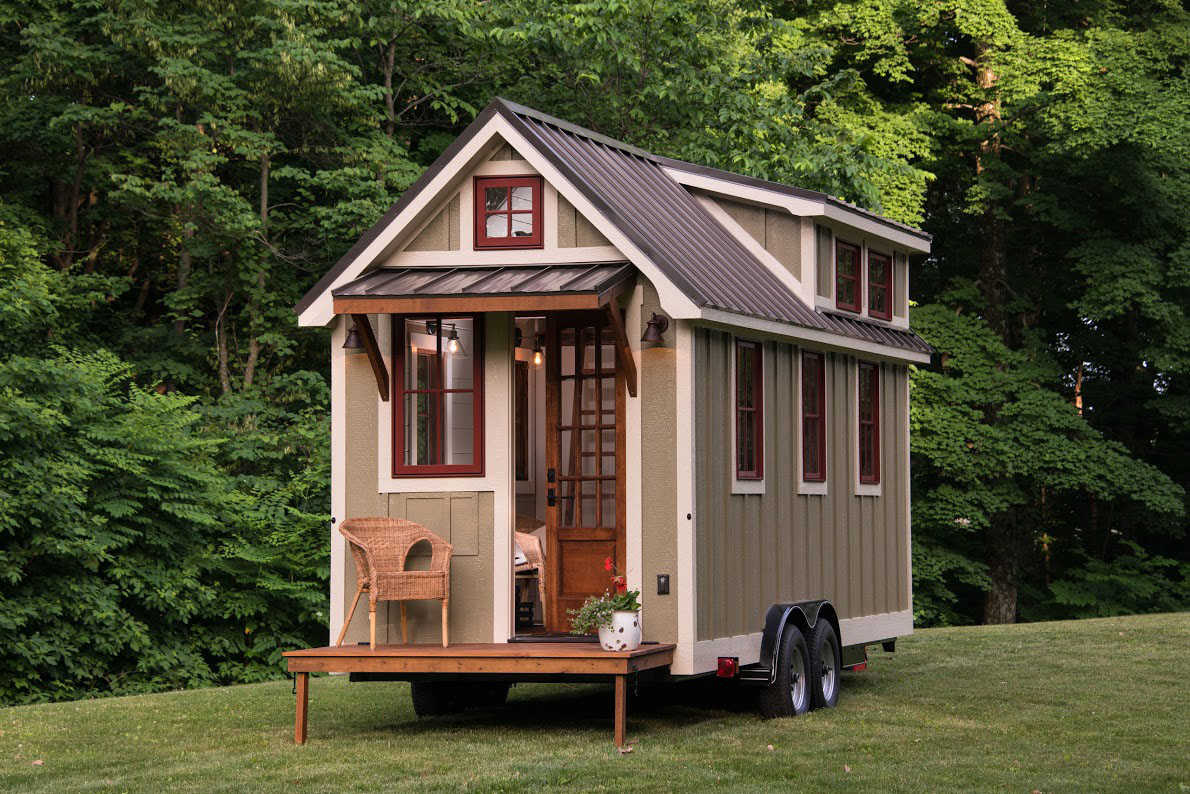 Simplify your life and be free of mortgage. This beautifully constructed tiny house by Timbercraft Tiny Homes is a cozy modern home on wheels.
The exterior features metal roof  and a folding porch.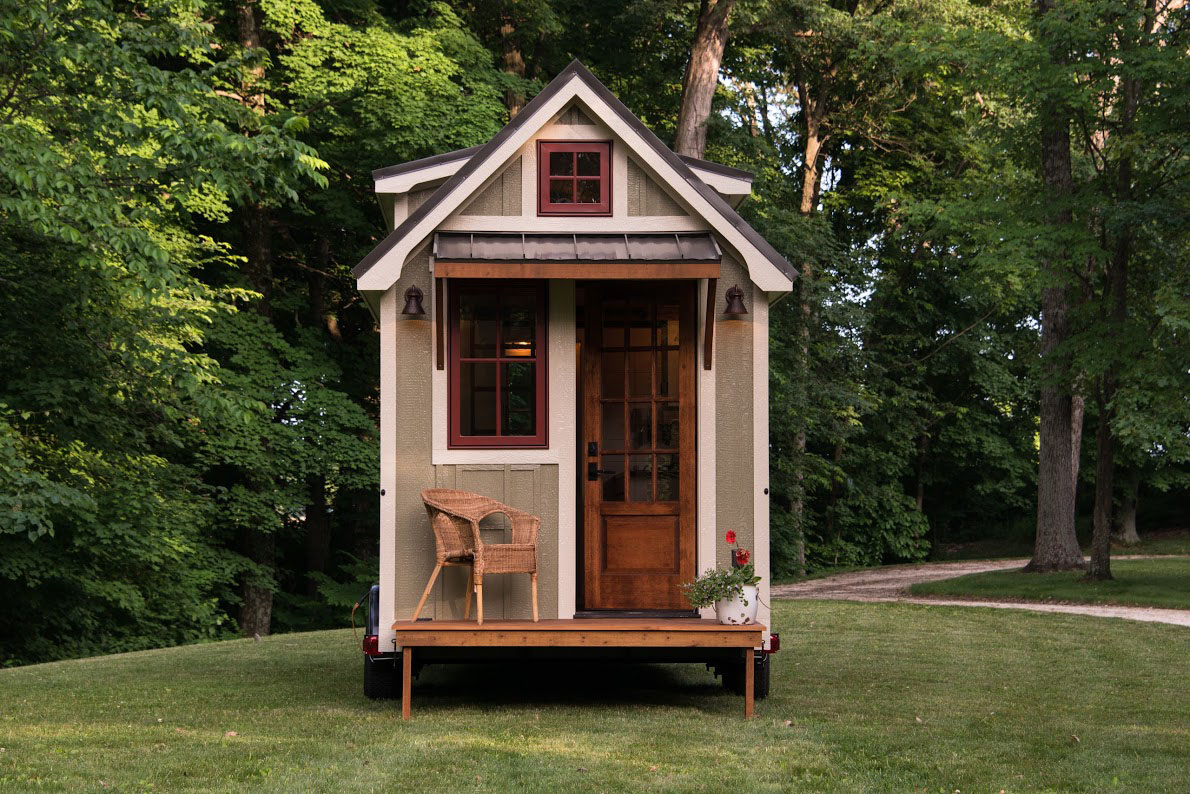 The interior features a small kitchen with stainless steel sink and pine slab countertop. The sleeping loft has small windows and there is a second loft with plenty of space for storage.