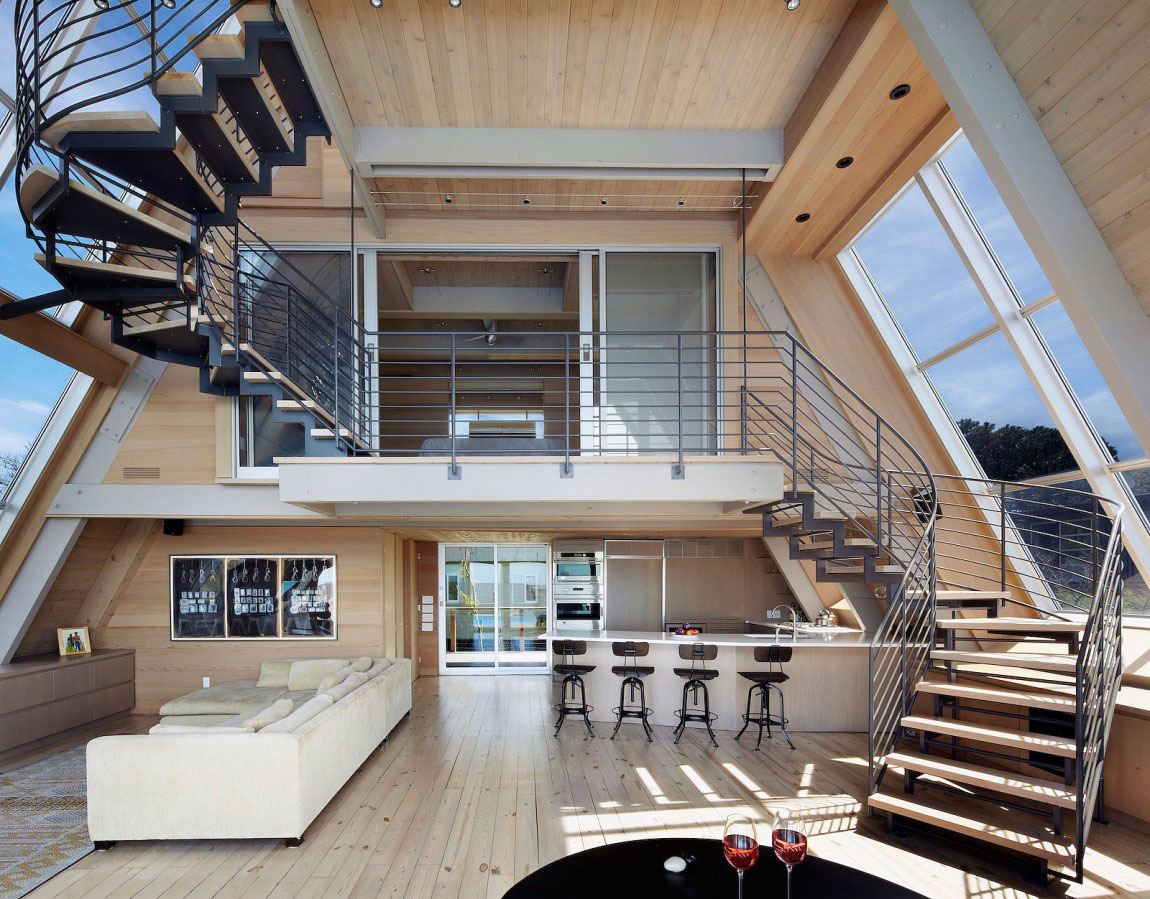 This A-Frame beach house on Fire Island, New York designed by Bromley Caldari Architects is a stunning open plan three storey modern house.
The rethinking of the iconic 1960s A-frame form includes a sculptural staircase which weave throng the open three-storey structure.
The master bedroom on the second floor takes full advantage of the sea views. A second bedroom is on the third floor under the peak, as well as a den which can be used as a guest bedroom.