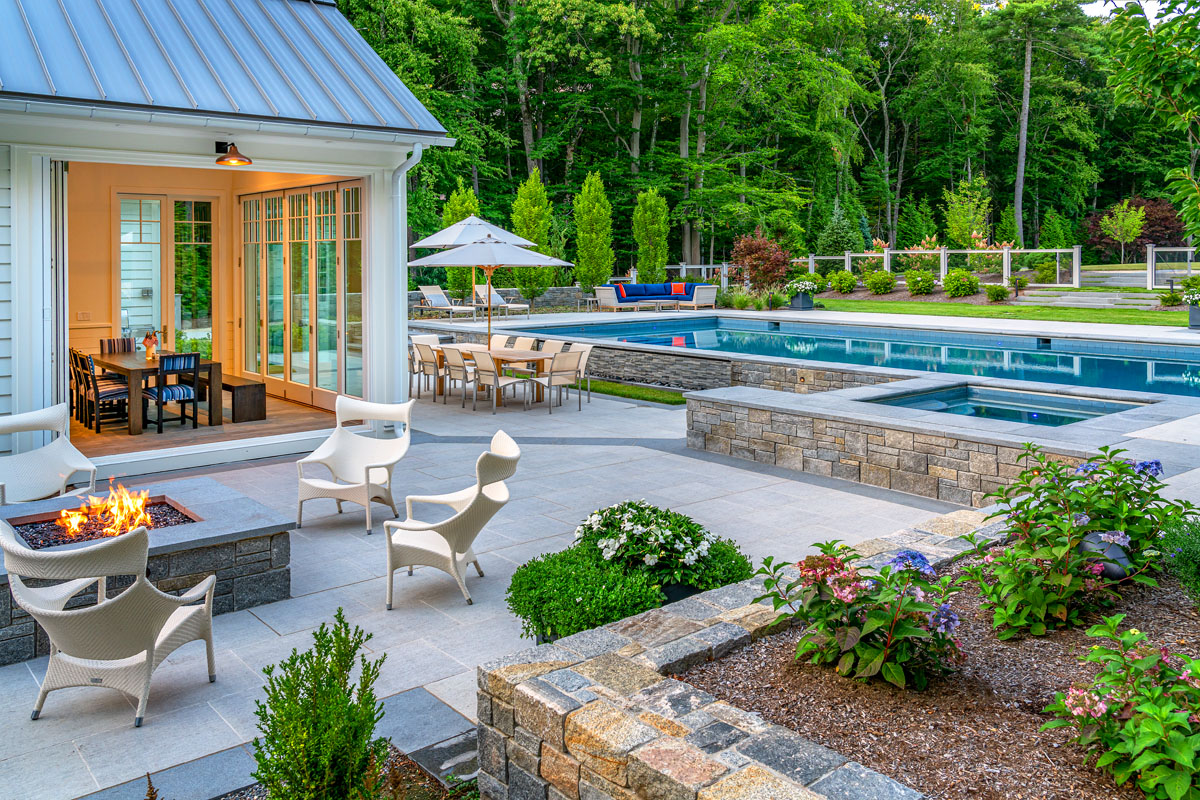 Situated on a seven-acre site in Lincoln, Massachusetts, this custom dream home surrounded by woodland features a main house with Colonial Revival Architecture and a New England style sports barn.
The sprawling estate fuses a traditional New England aesthetic with forward-thinking sustainable elements. The project was designed by Catalano Architects and constructed by KVC Builders. Katie Rosenfeld and Company was responsible for the interior design.
Built as a personal family resort, the recreational complex by the hillside on the opposite side of the main residence offers a pool-house pavilion with a lounge that opens to both the outdoor pool and indoor sports court. There is also a natatorium with skylight drenching the space in sunshine, and large glass doors connecting the indoor pool to the outdoors. 
The interior spaces of the main house is transitional in style with a casual elegant vibe. The home feels intimate and family-friendly even with its grandeur, thoughtful architectural detailing and top notch craftsmanship.