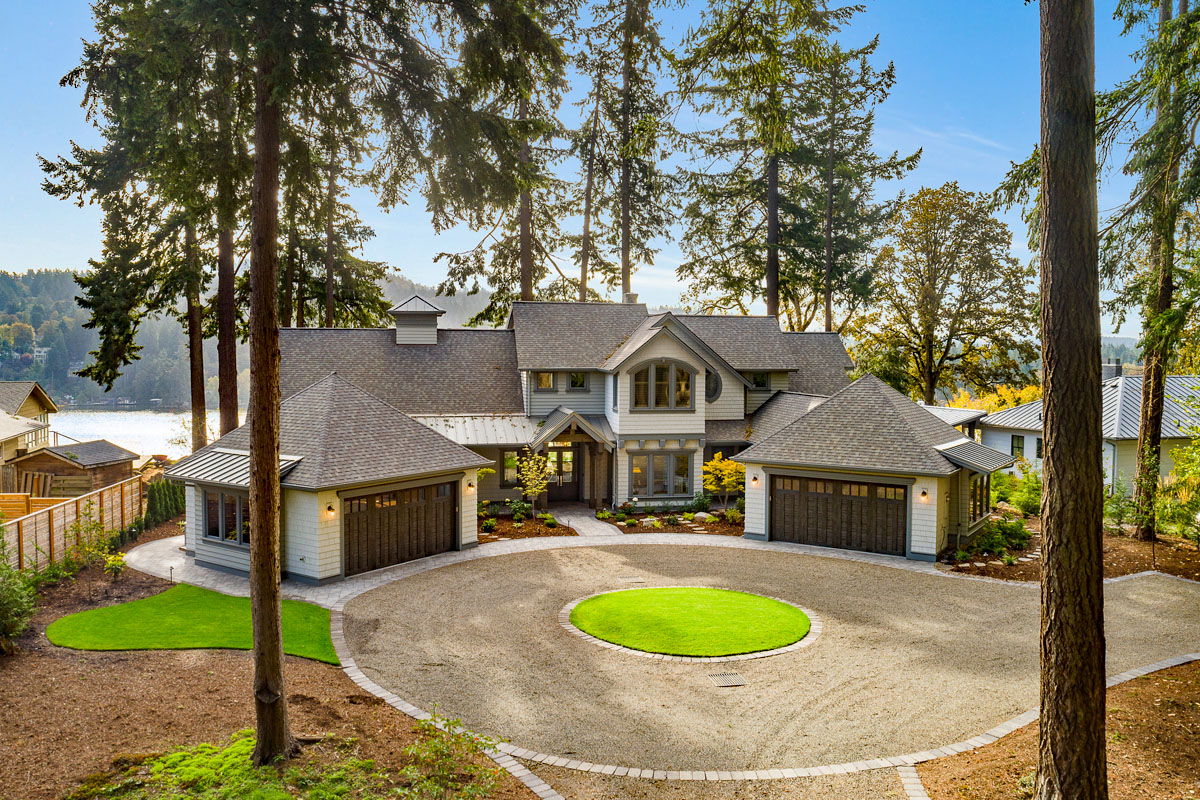 This exclusive private residence in Lake Oswego, Oregon is a luxury transitional style home in a breathtaking lakeside setting.
A long driveway leads to the exquisite home which stands out from between the towering trees surrounding it.
Designed by The WhiteHouse Collection and built by Monogram Custom Homes, the two-story home balances the connection between the architectural and interior designs, and between modern and rustic.