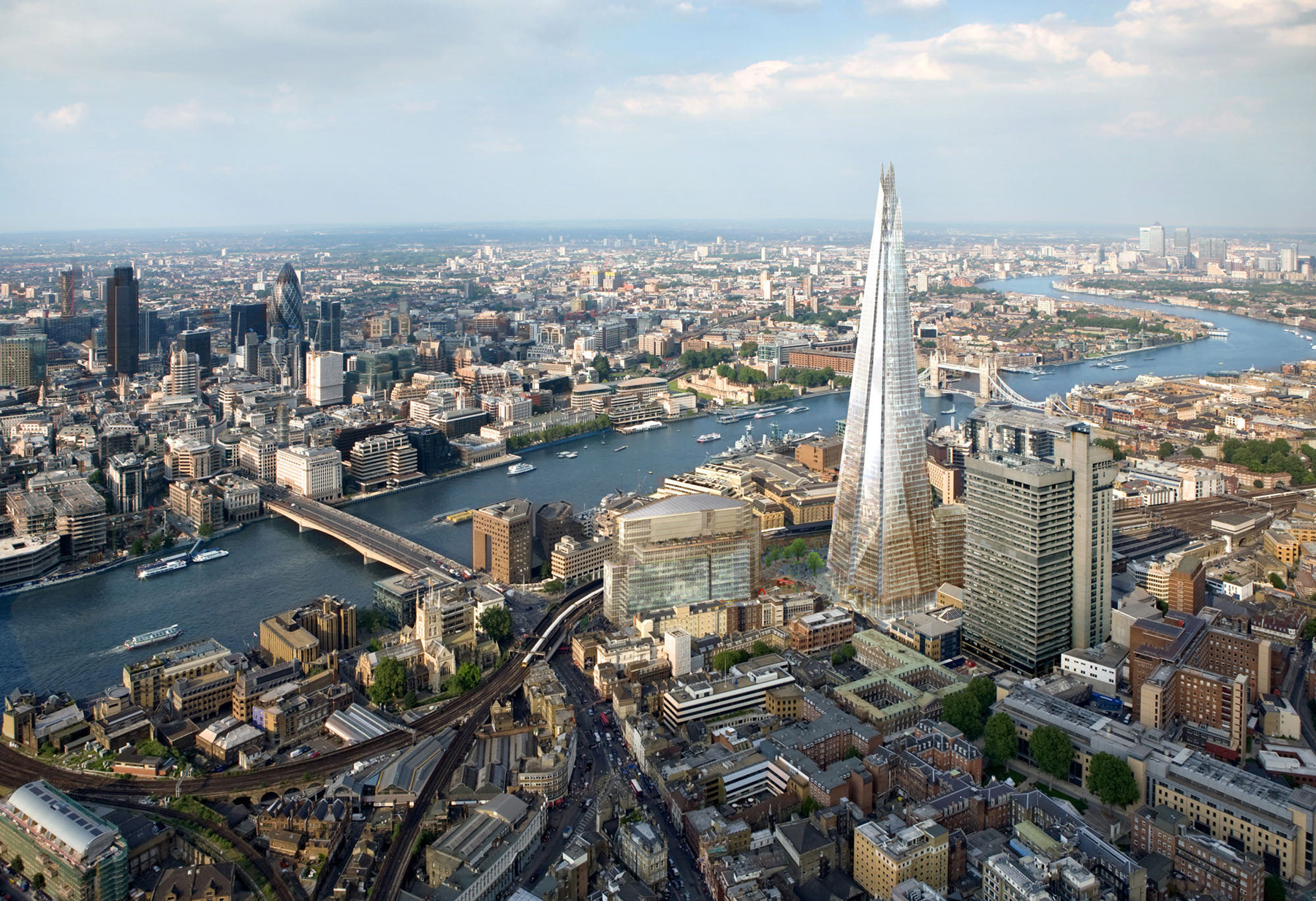 The Shard, formally known as London Bridge Tower, officially opened to the public on February 1, 2013. During planning stages, its master architect Renzo Piano described the building as a "Shard of Glass".
Standing at 309. 6 meters high, The Shard was the tallest building in Western Europe at the time of its completion.
The skyscraper is a vertical city with offices, private condominiums, a 5-star hotel, a spa and restaurants.
There is also a public viewing gallery on the 72nd floor at the height of 245 meters (804 feet).