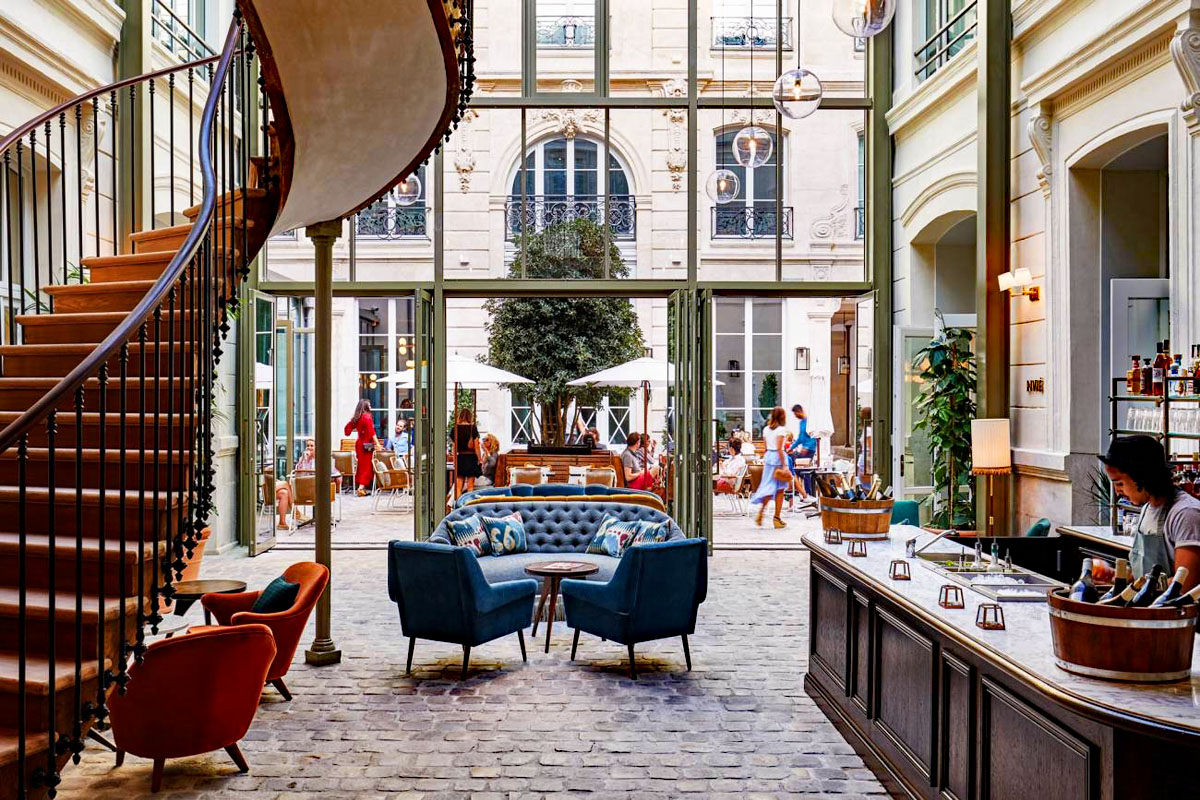 The Hoxton Hotel in Paris, France is an elegant 172-room boutique hotel in an 18th century building located in the 2nd arrondissement with Rococo Architecture.
The grandeur of the building, once home to Etienne Rivié, is echoed throughout the hotel. A 300-year-old spiral staircase in the galleried lobby provide an historic atmosphere.
ERTIM Architectes and design studio Humbert & Poyet crafted all the spaces, blending contemporary chic with classical elements.