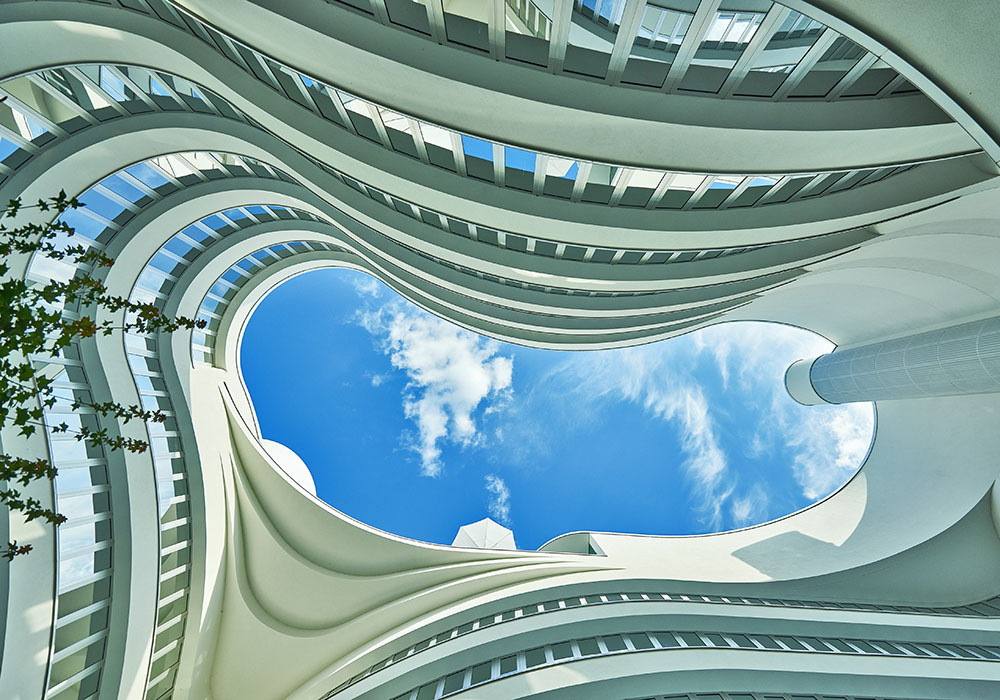 Five-star luxury hotel The Fontenay in Hamburg, Germany sits on the edge of Außenalster Lake with large treetops nestled softly into the curved façades.
This sculptural, eight-storey architectural marvel was designed by Störmer Murphy and Partners (interior design in collaboration with Matteo Thun & Partners). The expressive architectural concept consists of three fluid circles forming the hotel's ground plan. Its free-flowing contours harmoniously blend in with the park-like terrain alongside the lake.
A roofed atrium and an open courtyard in the center of the building immerse the building in daylight. The suites were designed in a way that the units do not pass through a conventional central corridor. All rooms have views into the inner courtyards.