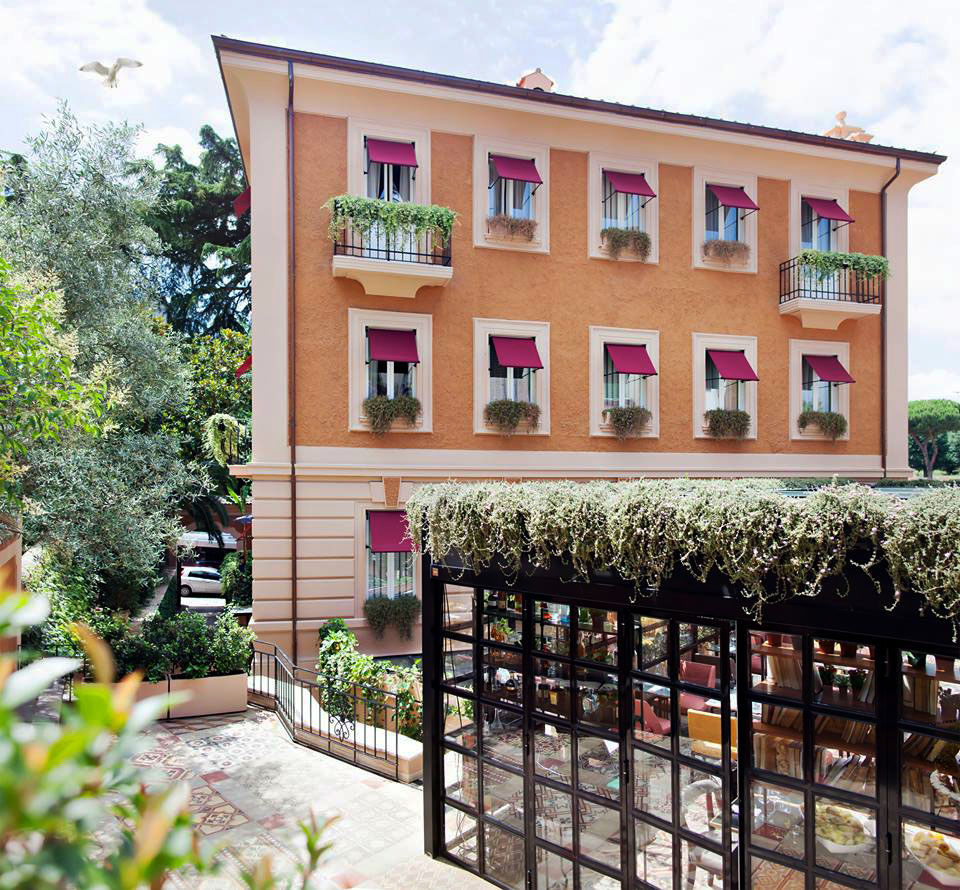 Bold colours and a retro-classic style of decor characterize The Corner Townhouse in Rome, Italy. The interior decor of this 11-room boutique hotel is playful, surprising and elegant all at once.
Its mix of relaxed chic and modern sensibility makes each room a serene oasis.
The building itself is an early 20th-century villa located on the corner of Via San Saba. The exterior has been completely renovated with a smart refreshed look.