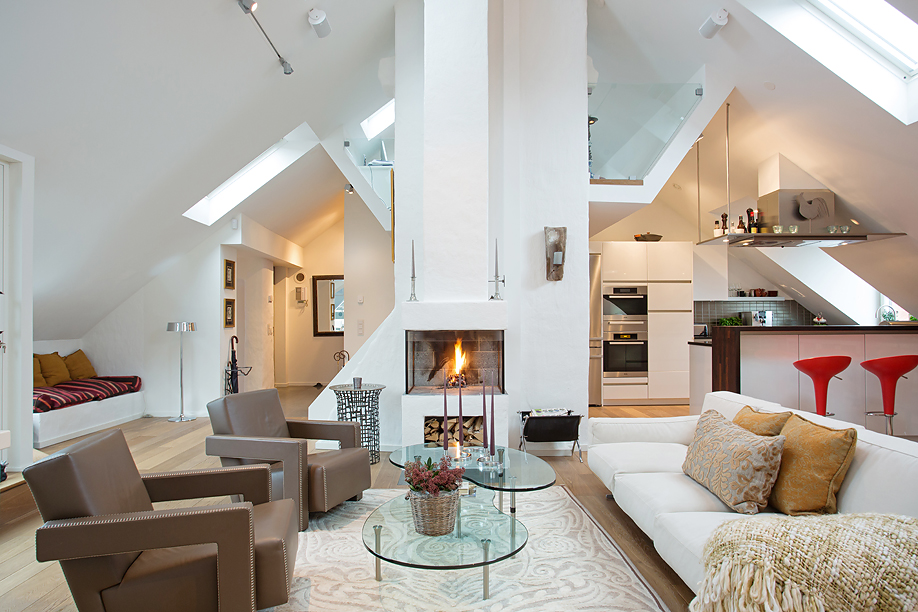 This modern renovated apartment located on Kungsholmen, an island in Lake Mälaren, part of Stockholm in Sweden, is a 1,916 square-foot loft with an open plan.
The building itself was originally constructed in 1908.
A whitewashed chimney forms a natural boundary between the living room and kitchen in the main living area. There are a total of 5 rooms including 2 loft rooms which could be used as office or guest room. An attractive minimalist glass staircase leads to one of the rooms in the loft, and a modern wood staircase leads to the other loft.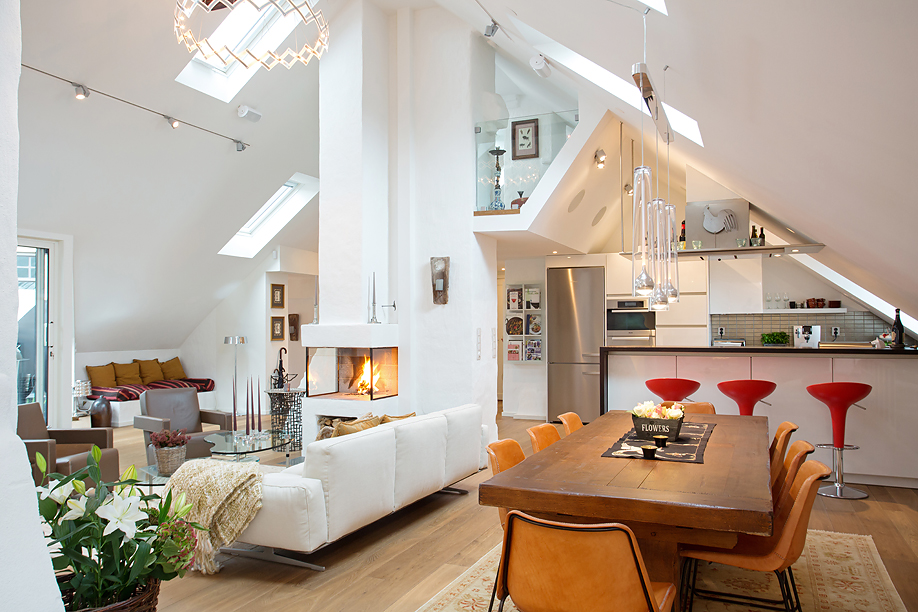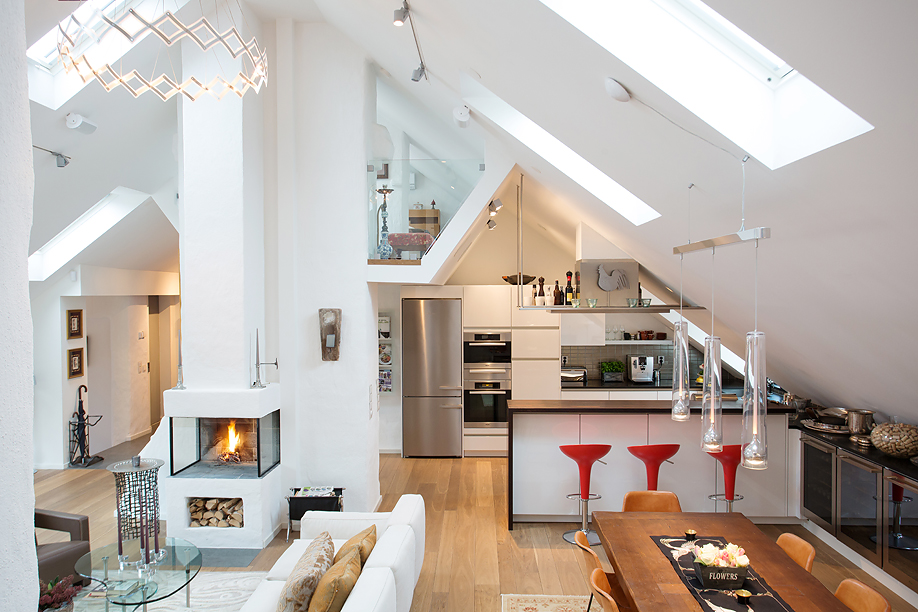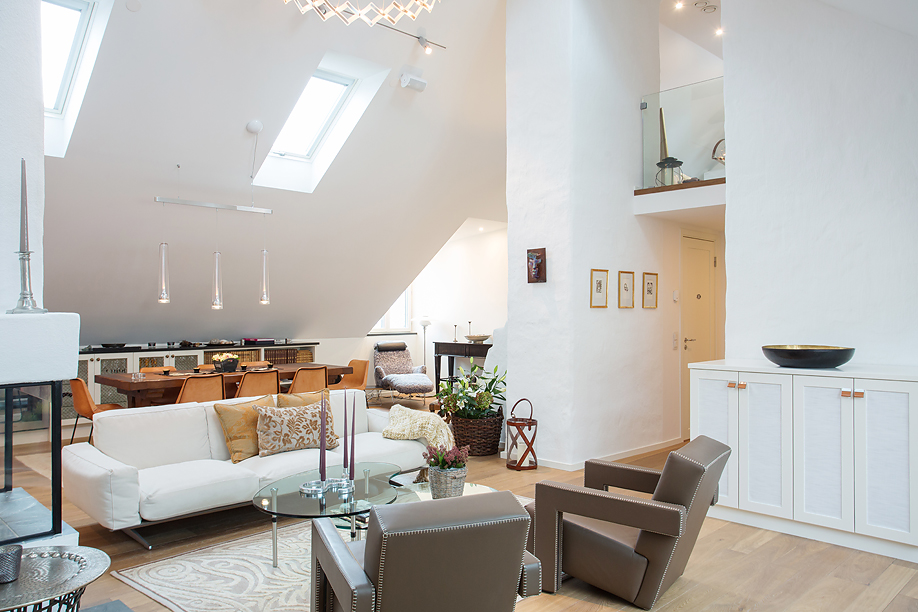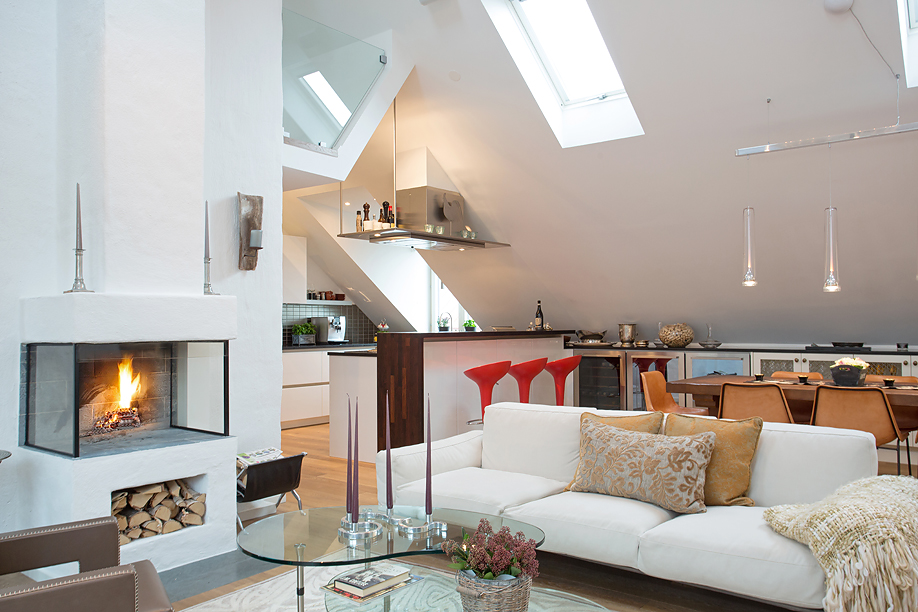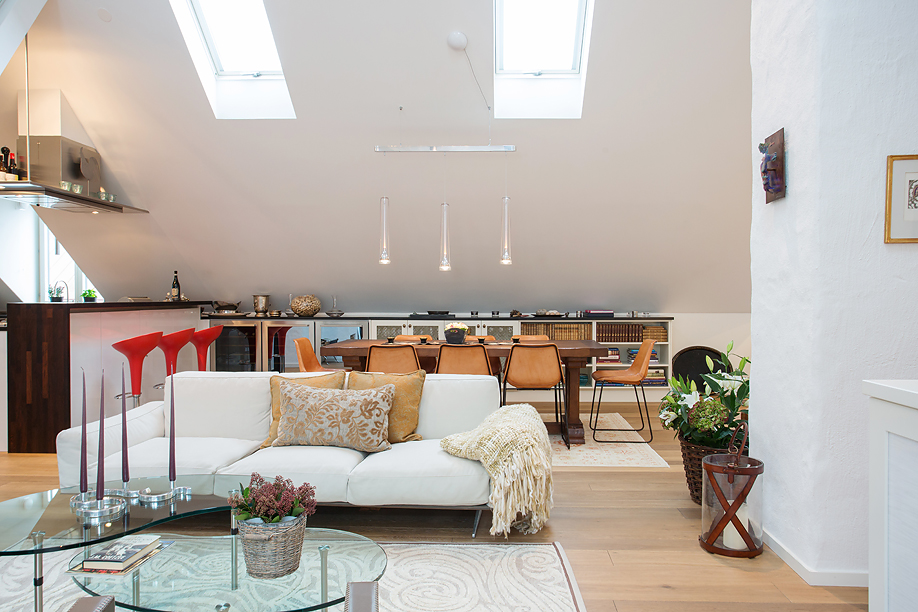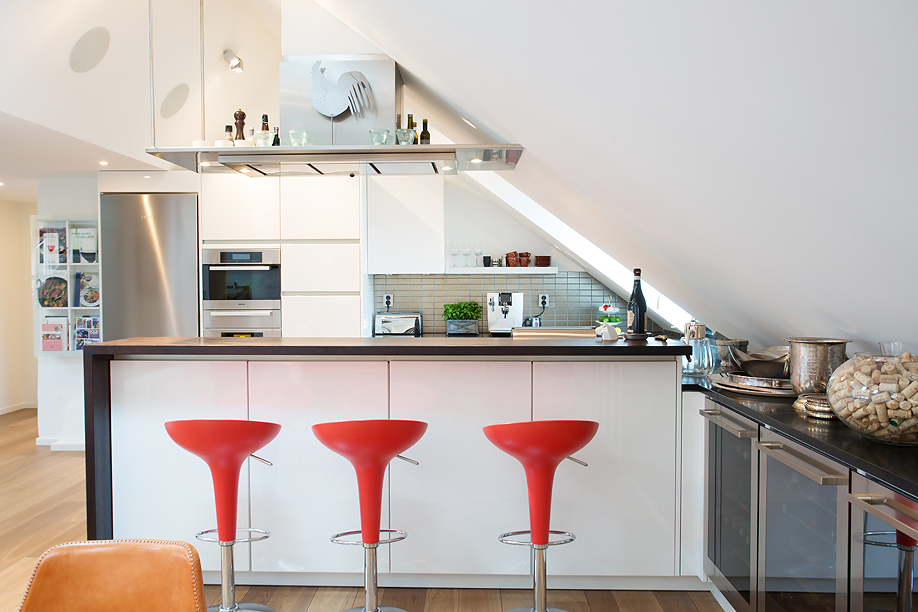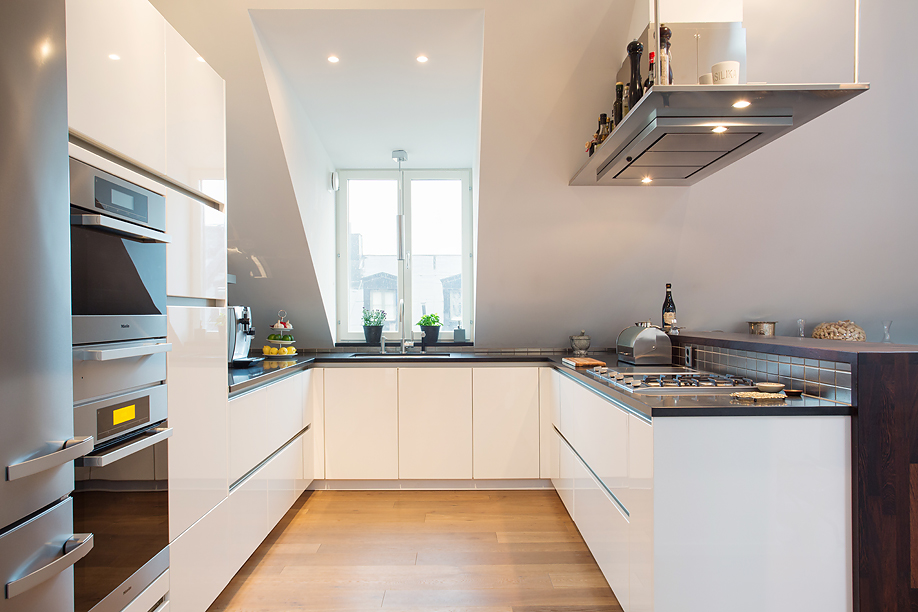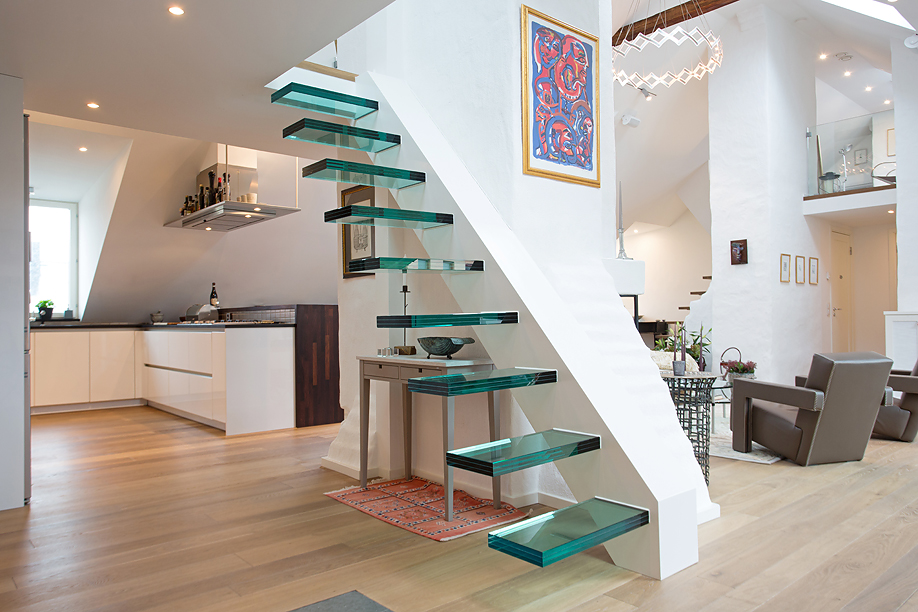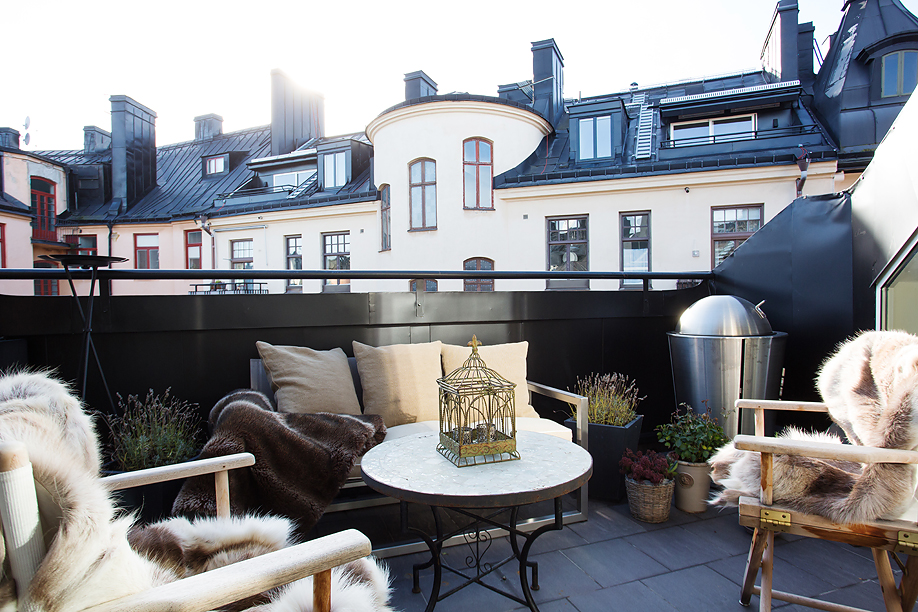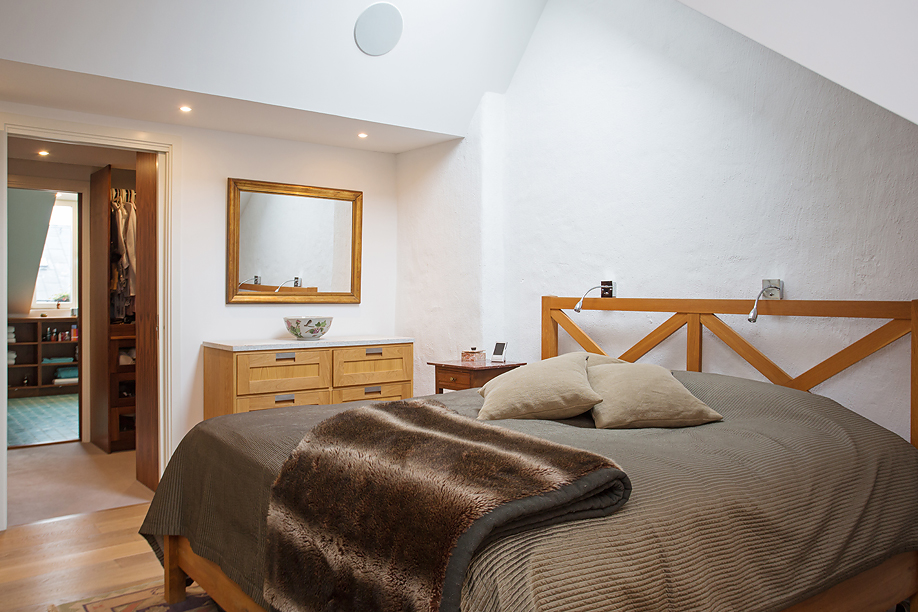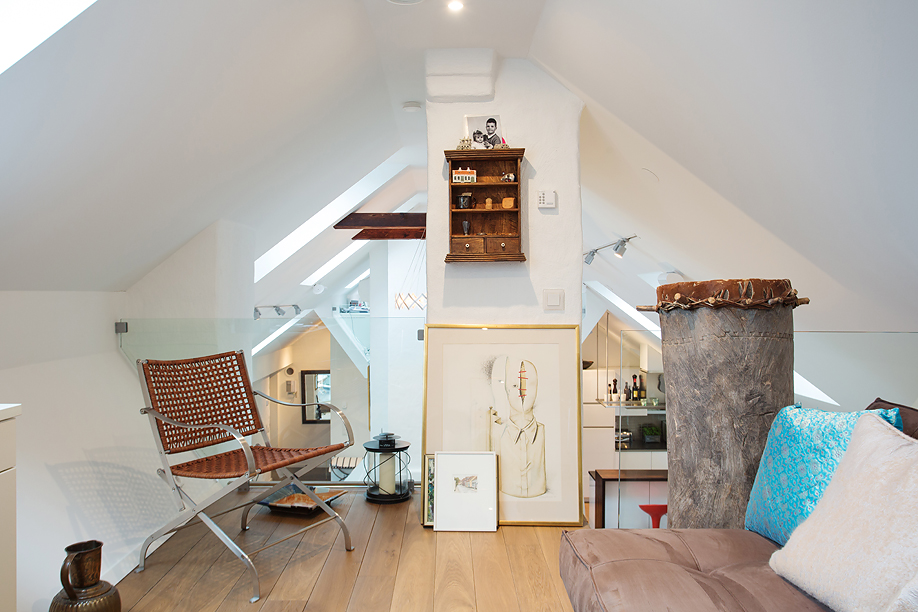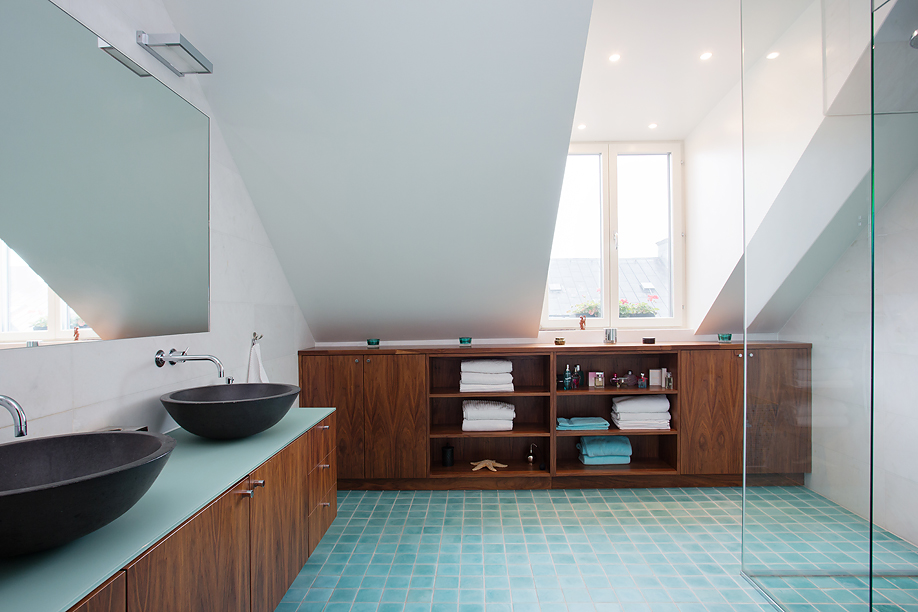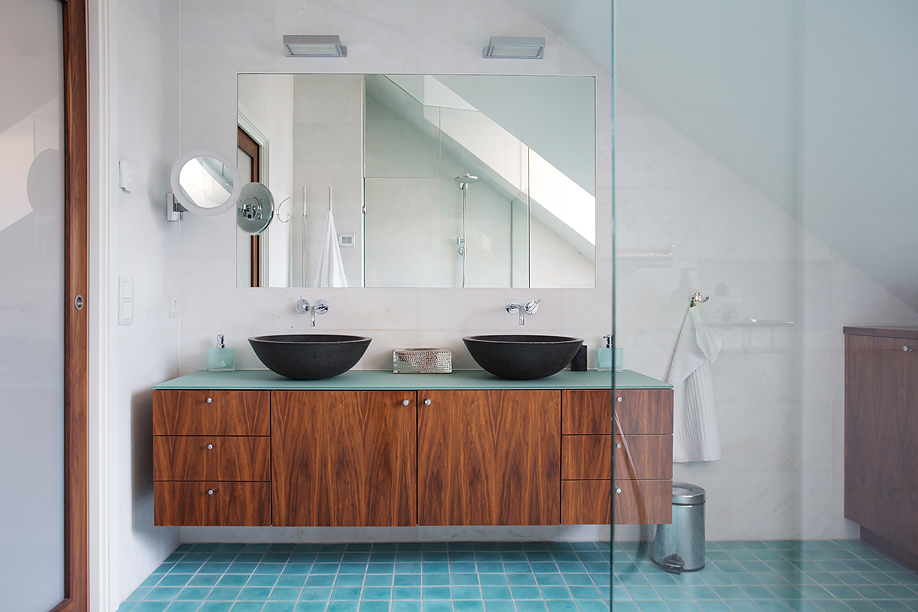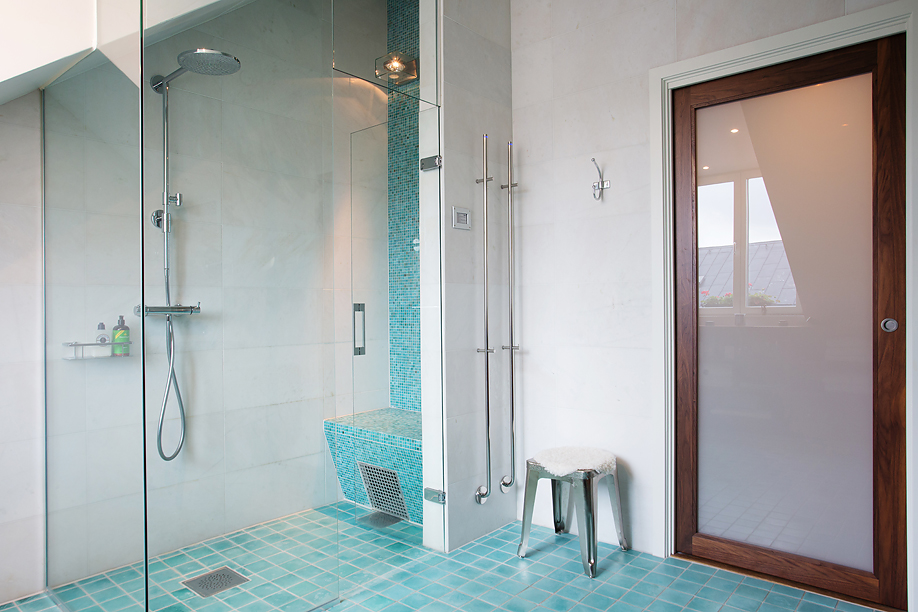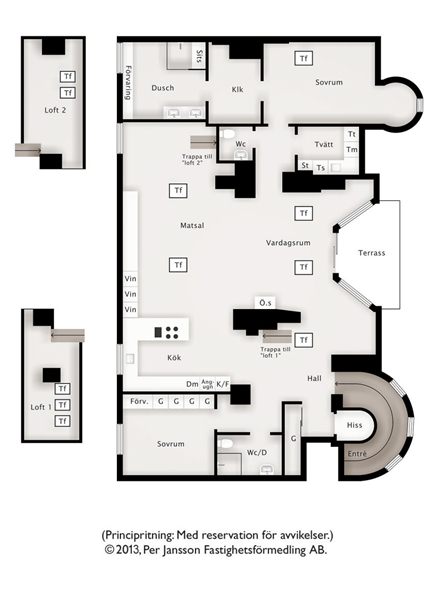 Via: Per Jansson