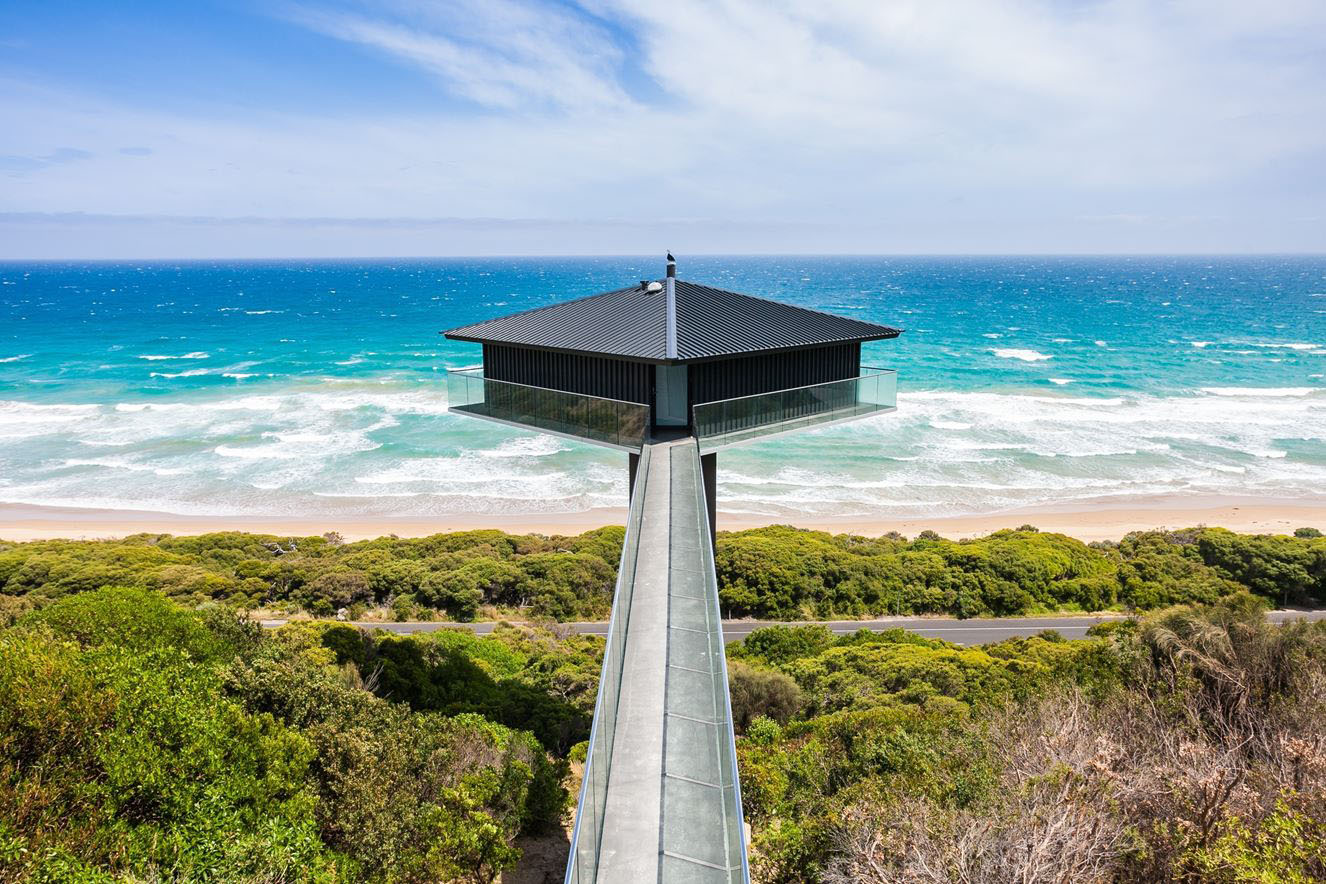 The Pole House is a dazzling piece of architecture by F2 Architecture. Located on Great Ocean Road and suspended above Fairhaven Beach in Southern Australia, this iconic structure takes you to the edge.
The house sits atop a concrete platform suspended 131 feet above the beach. It is supported by a pylon built into the steep hillside, and is accessible only by a narrow concrete bridge.
Inside the house, full height glass walls in the living area lets you enjoy spectacular 180 degree panoramic ocean view. The walls facing the hillside are solid providing complete privacy and a sense of detachment from the land.