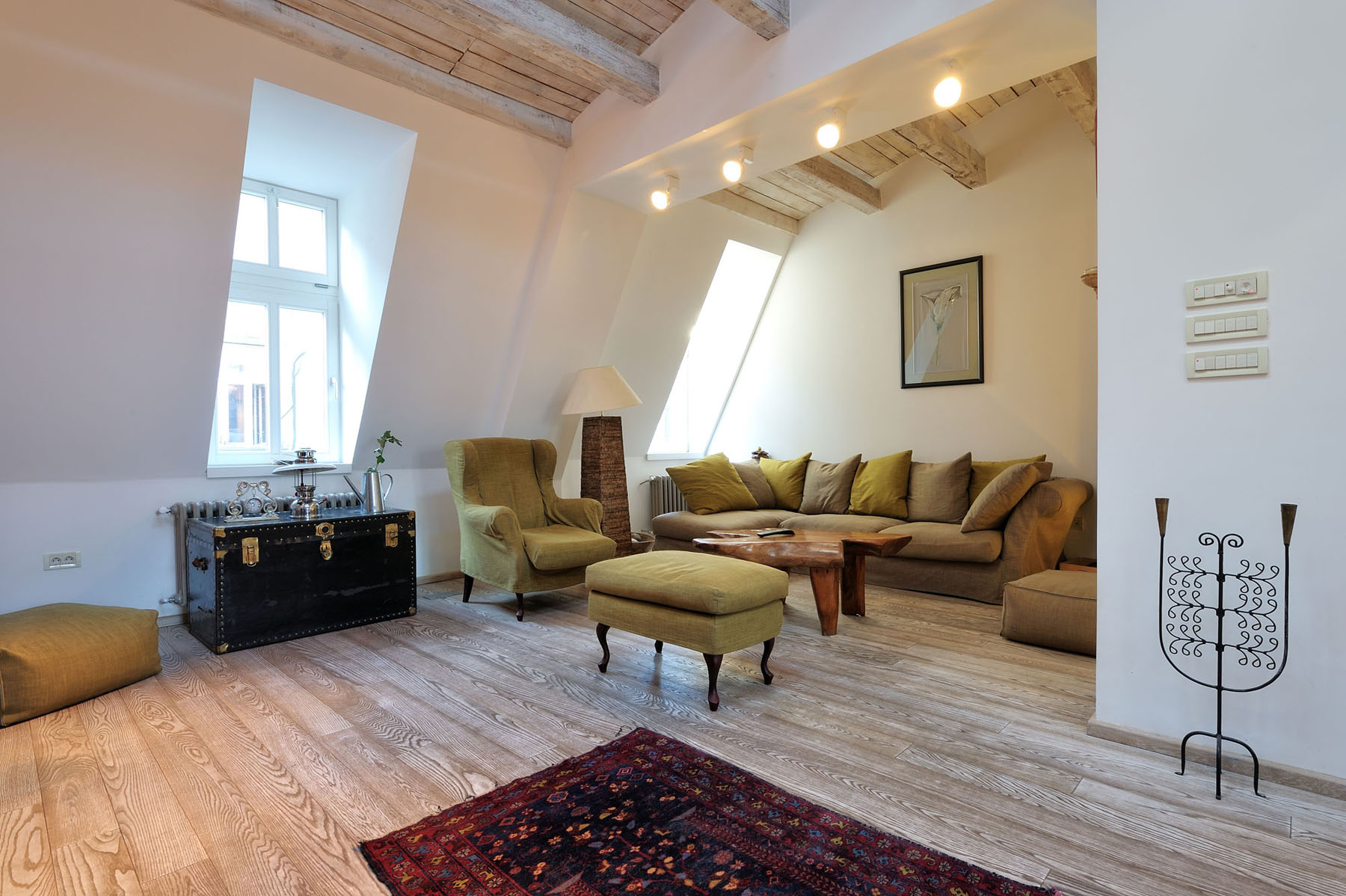 The renovation of this attic penthouse apartment in Belgrade, Serbia gave the home a stylish modern charm. Elements of the old building, which was built at the beginning of the 20th century, were restored.
Designed by PUJO.RS, the task was to keep the rustic look of the apartment and bring light into the space. Living room, kitchen and dining room form a whole, separated by columns of the entrance area.
Original wooden beams have been restored and painted white which matches nicey with the specially treated Austrian bleached oak flooring.
A fireplace by the French manufacturer Focus is used to serve as divider between the living room and kitchen.
An authentic wood-lined dome in the master bathroom is fully restored to give the room an exotic charm.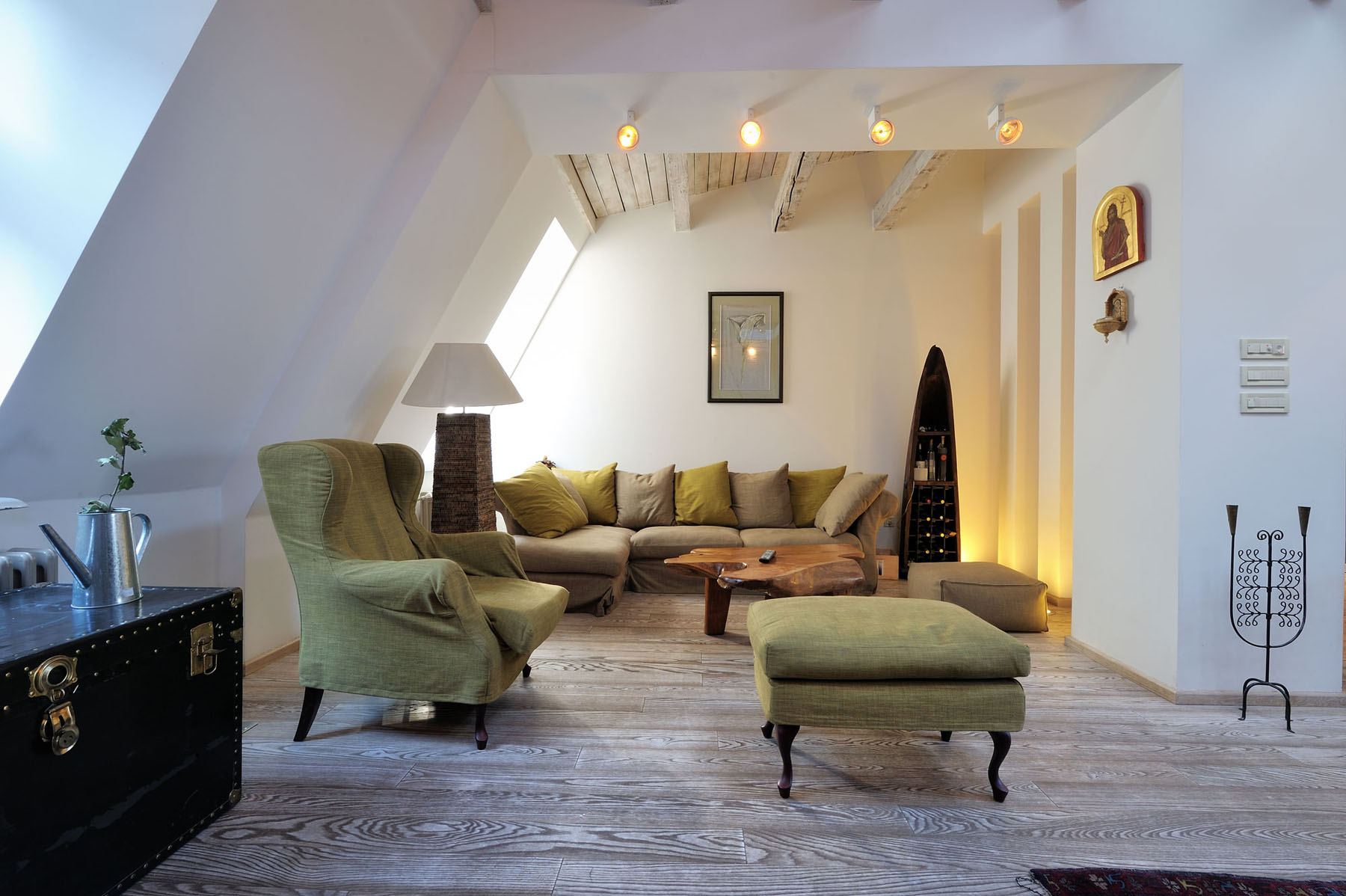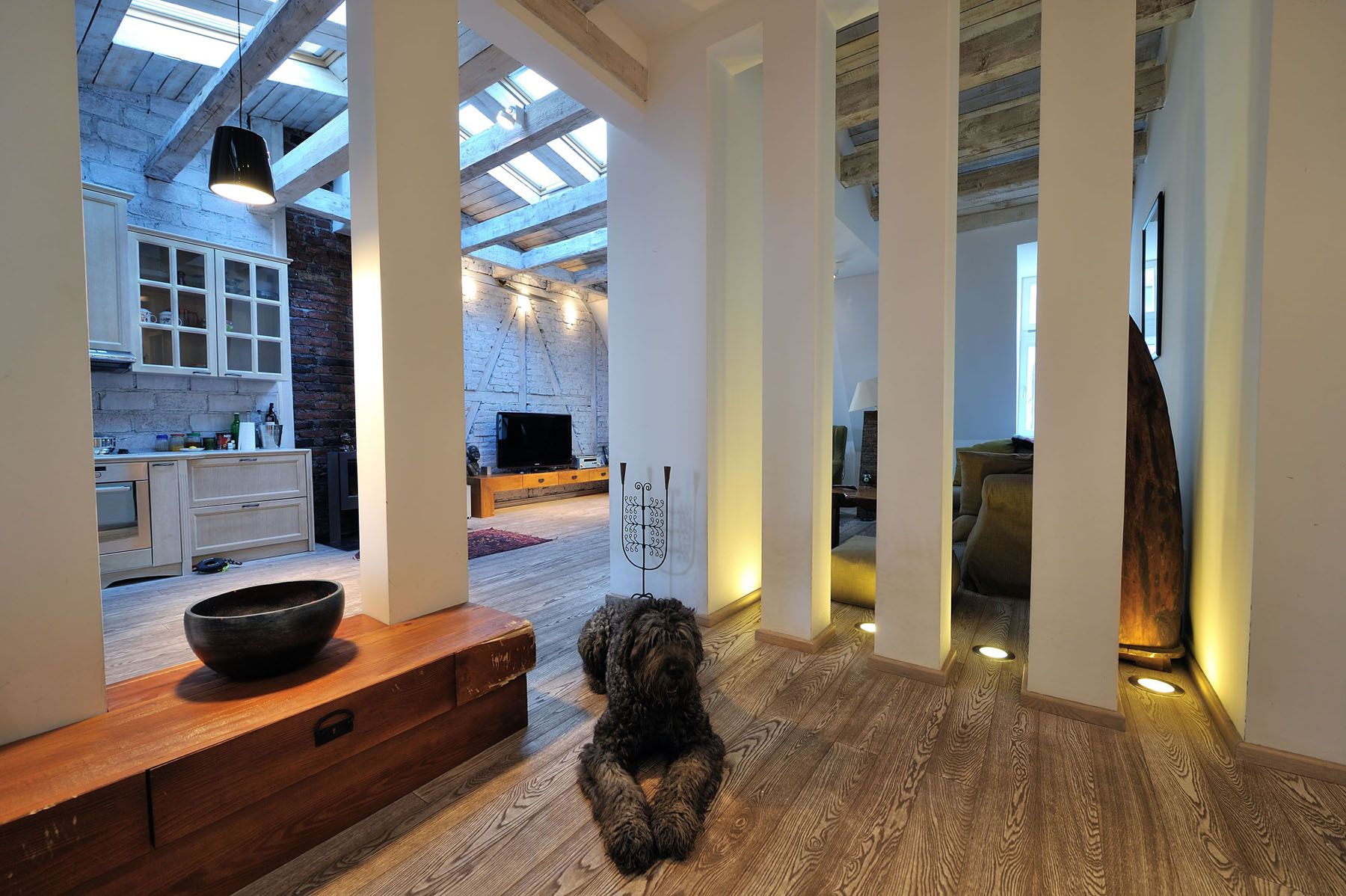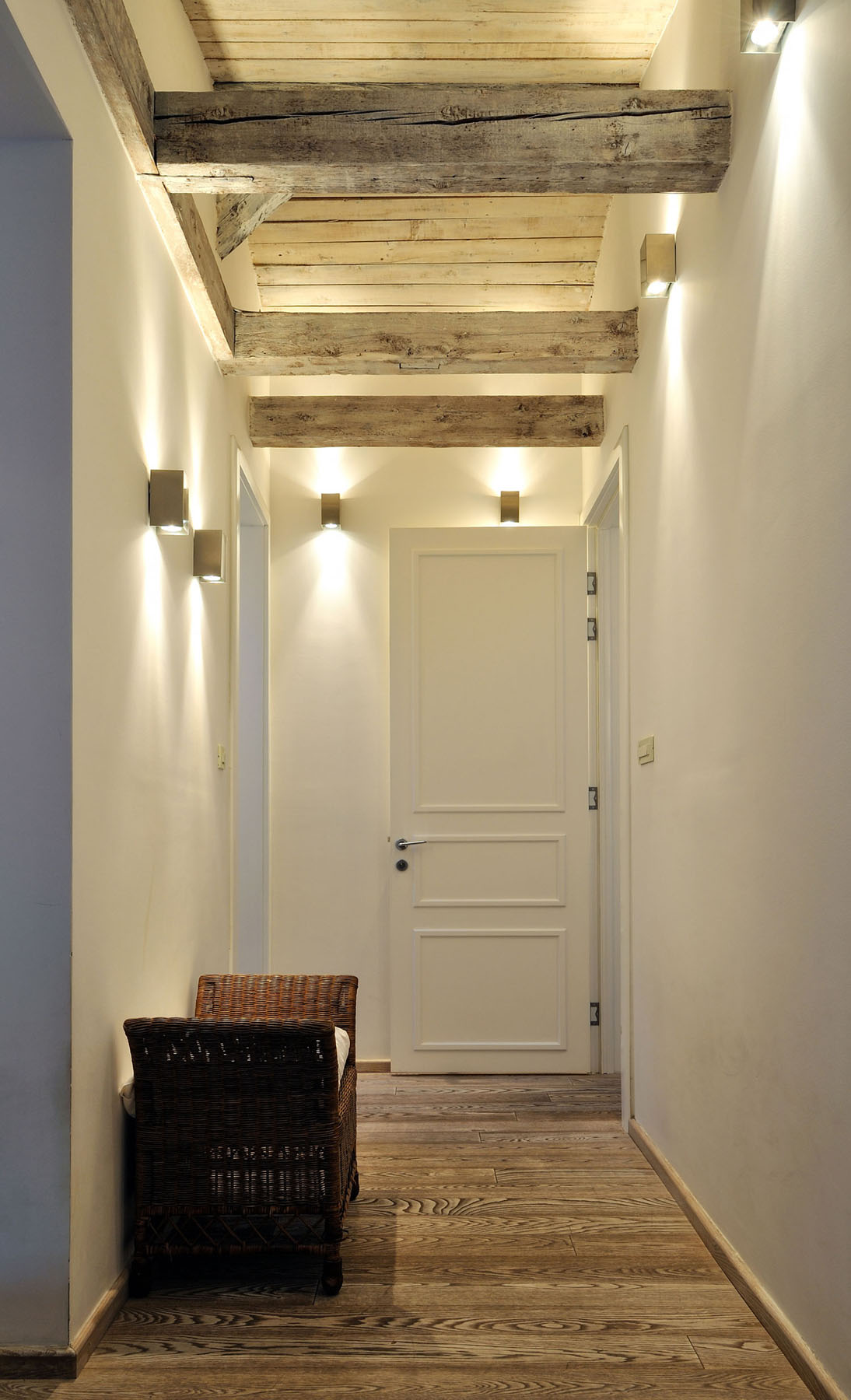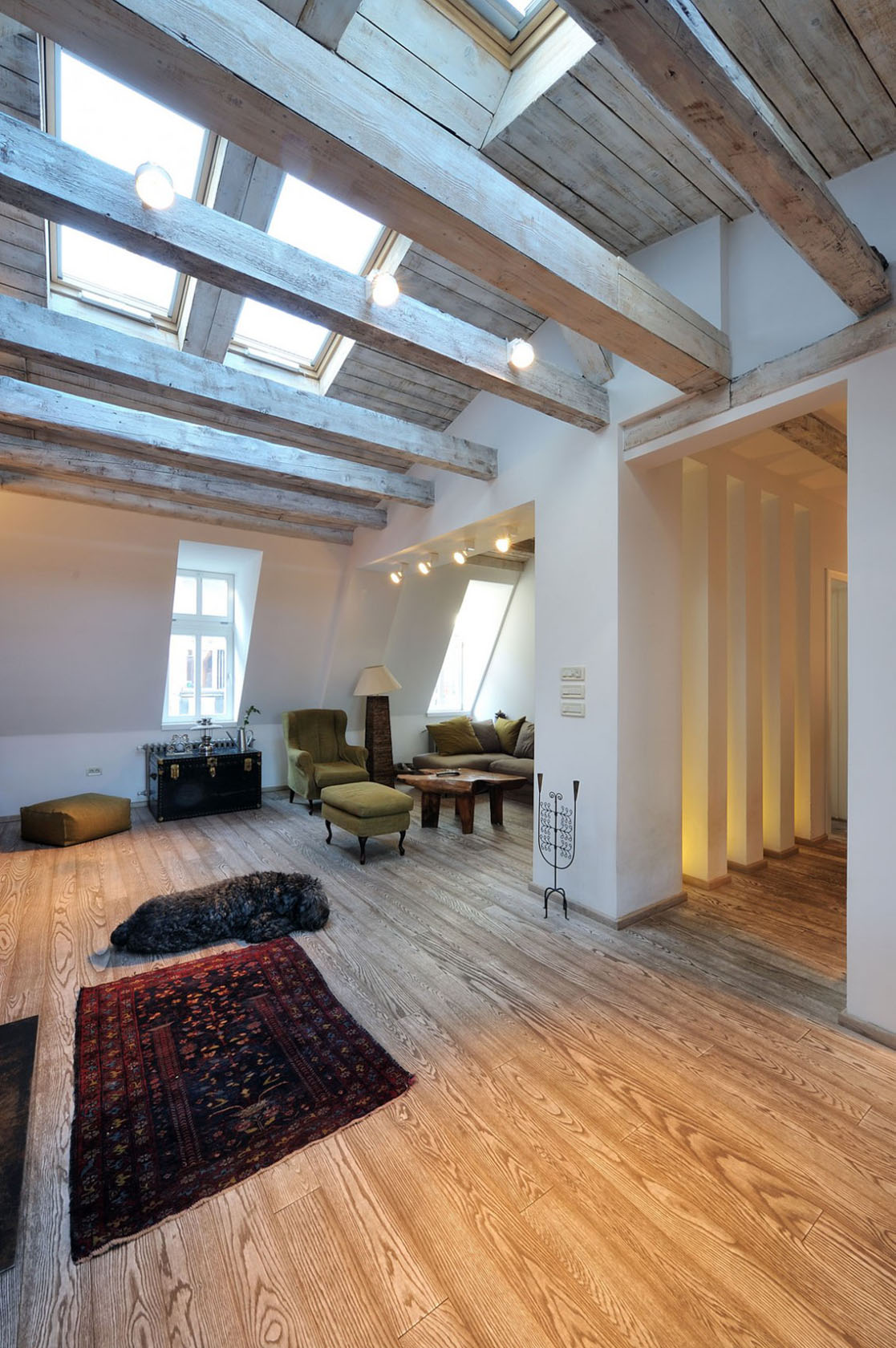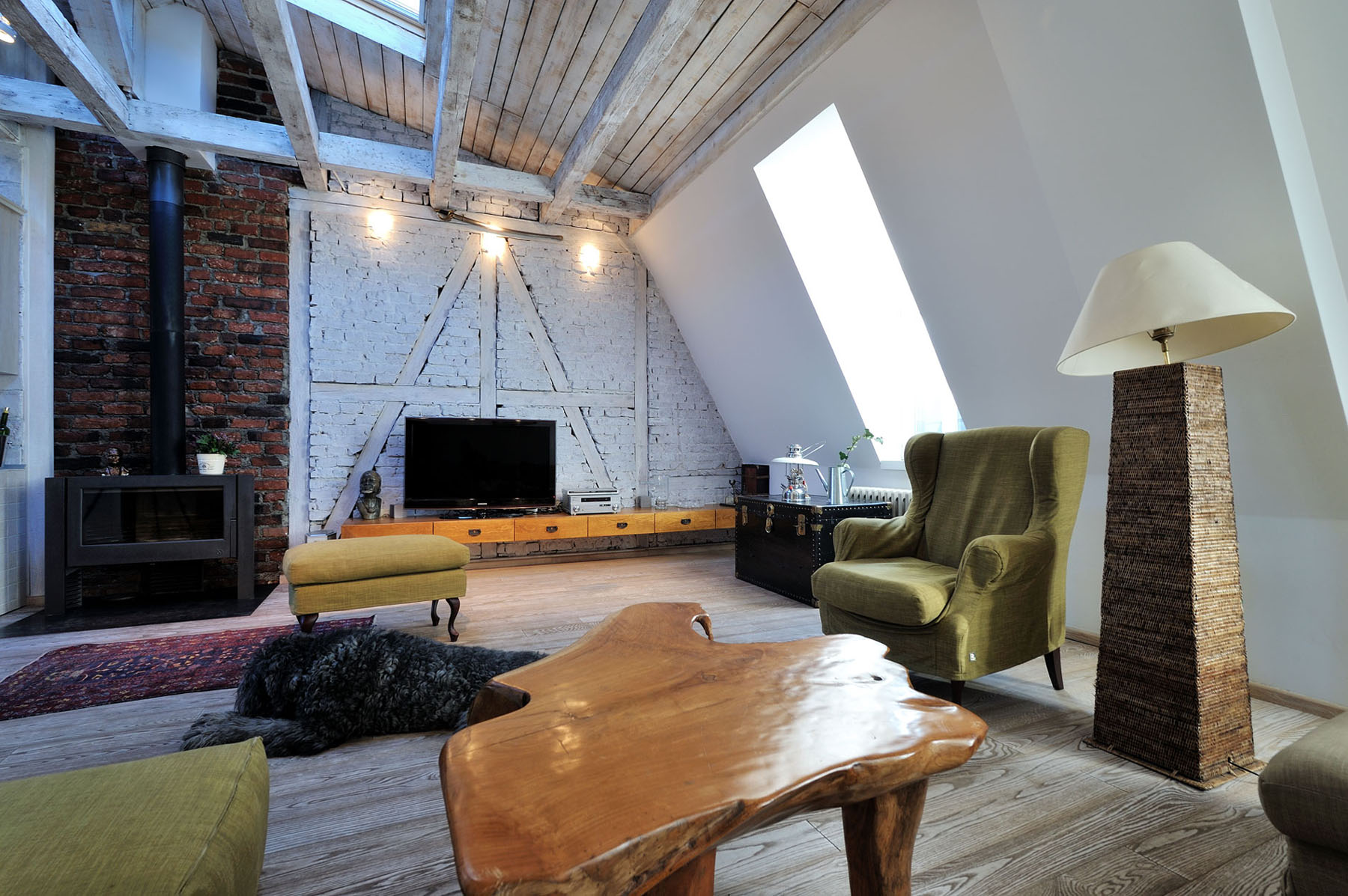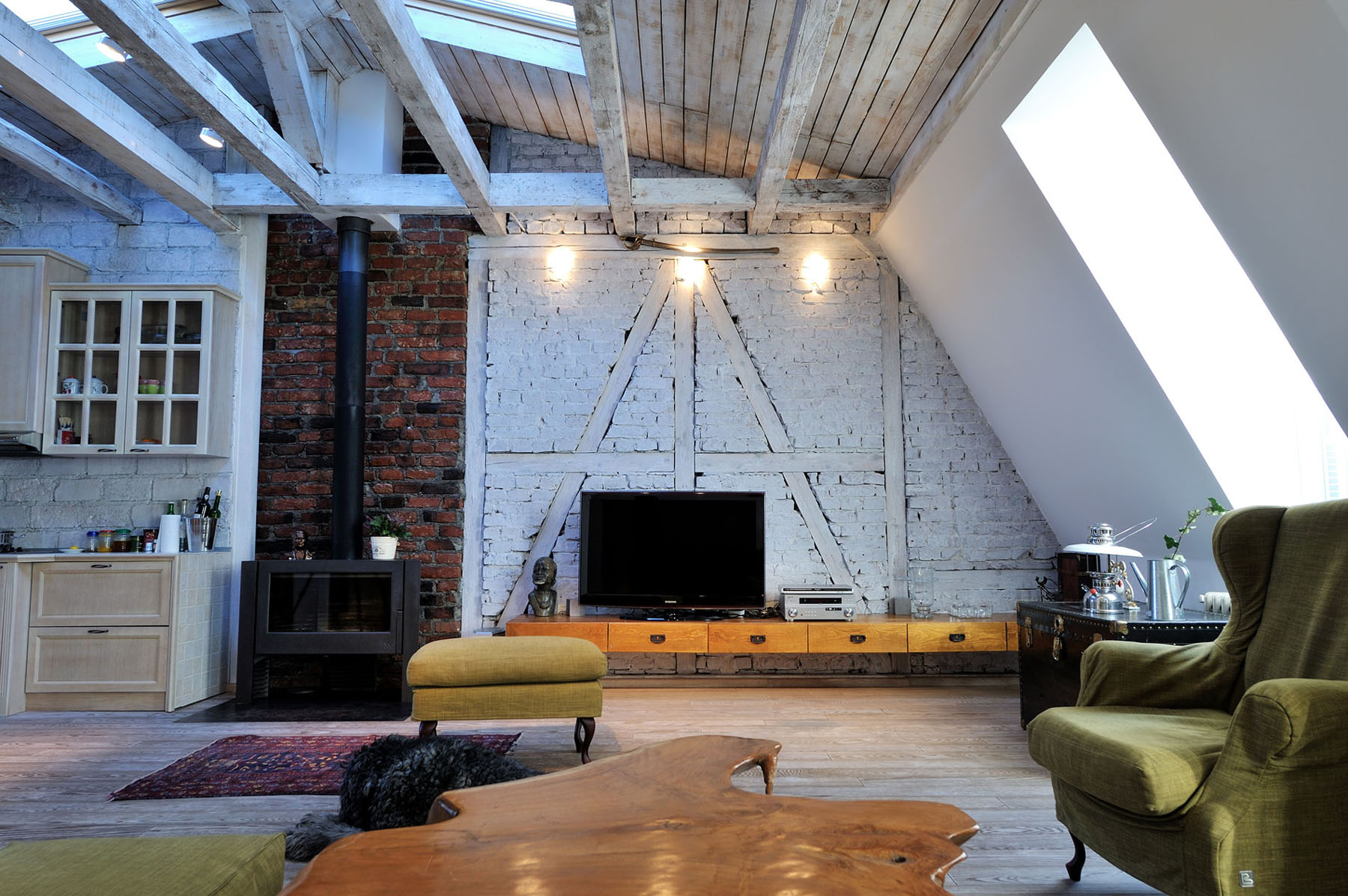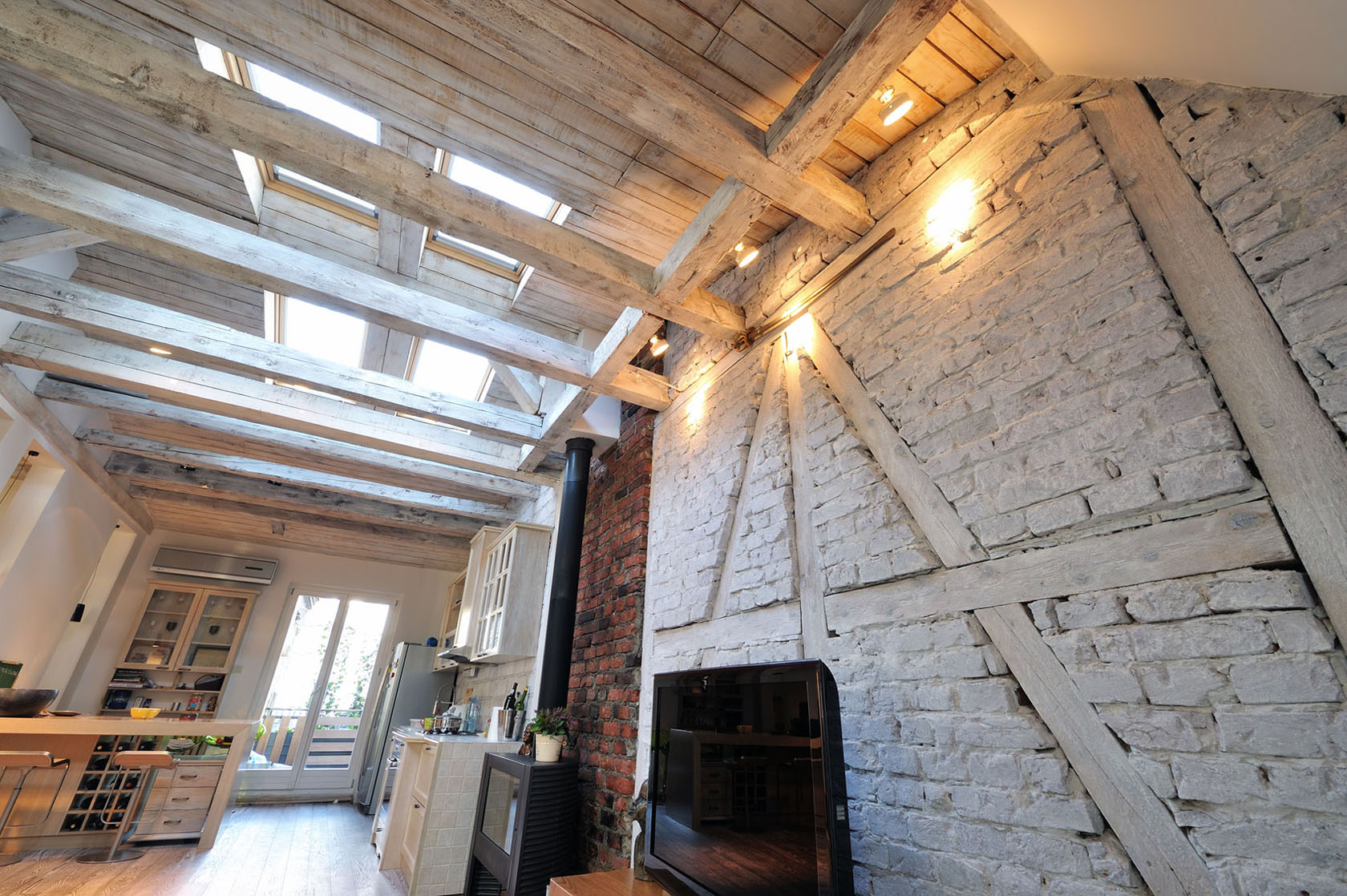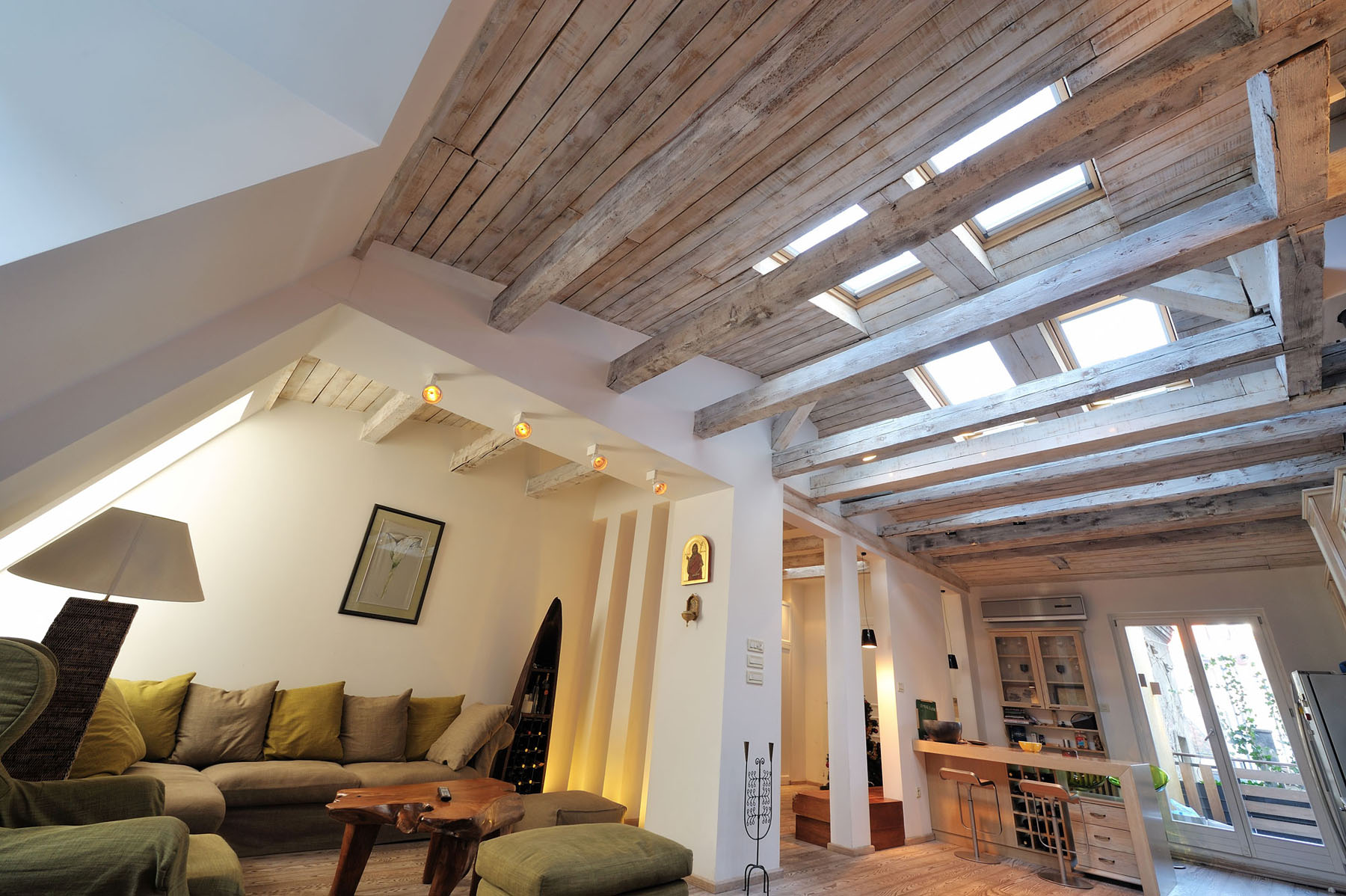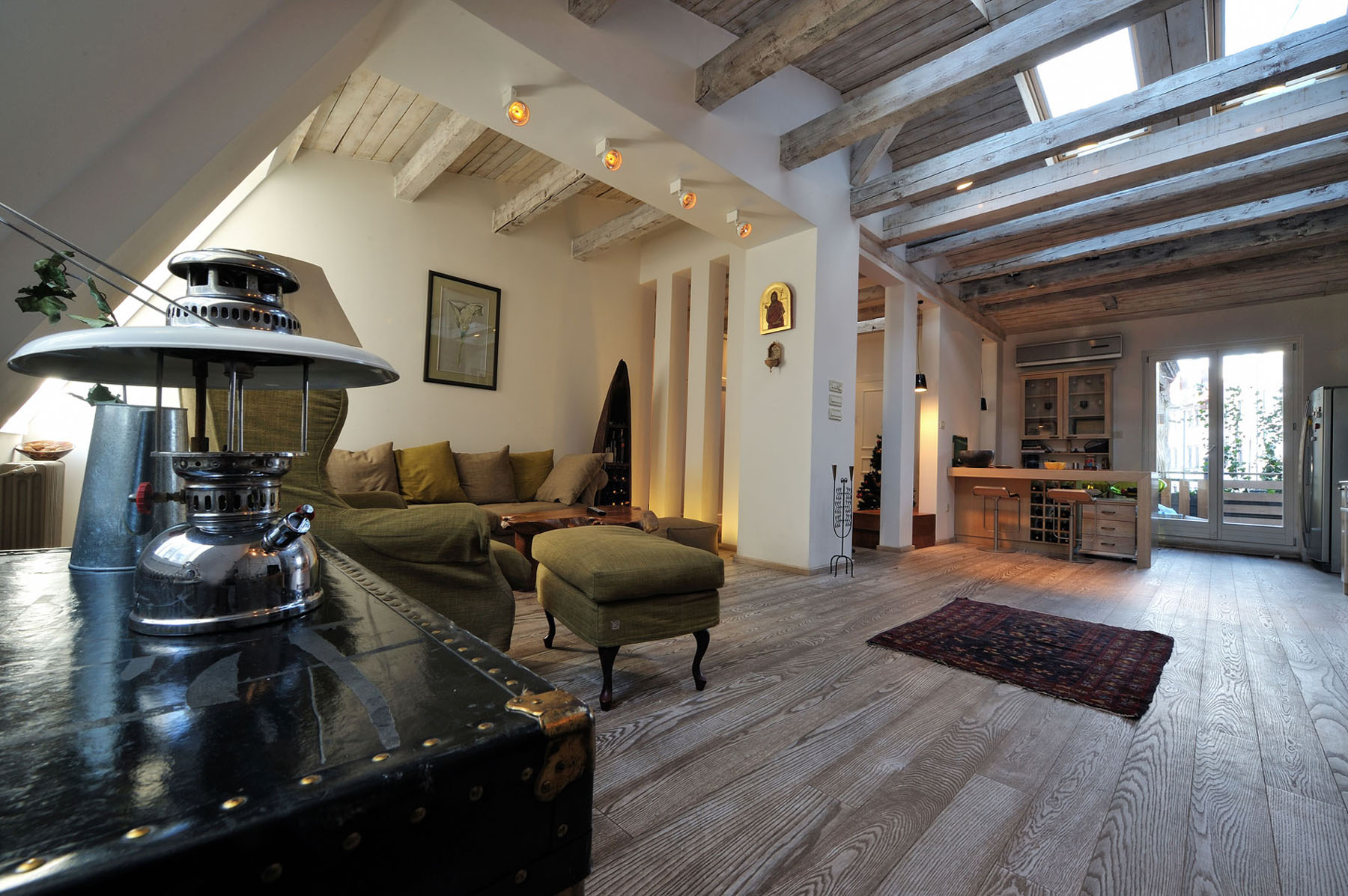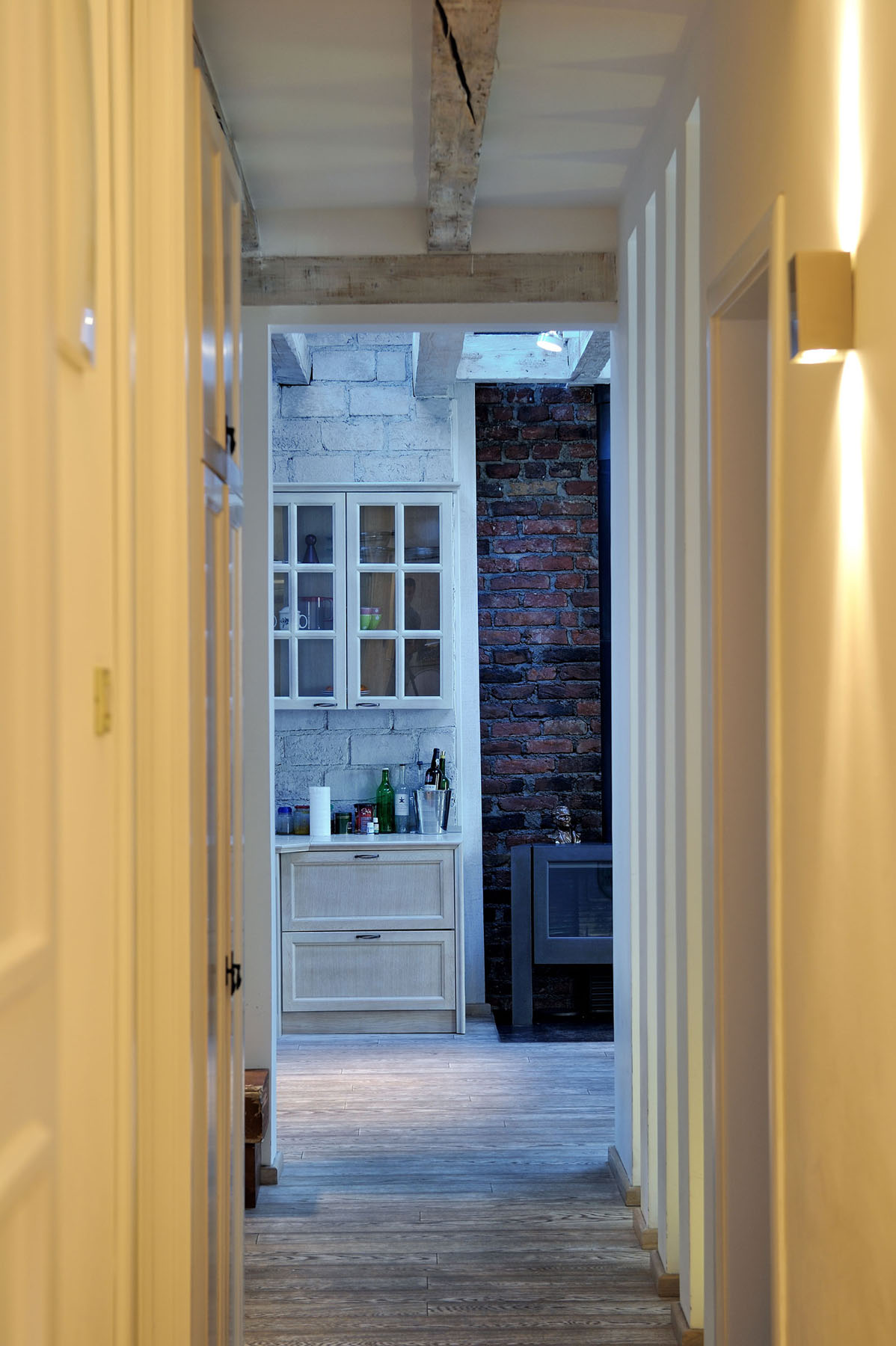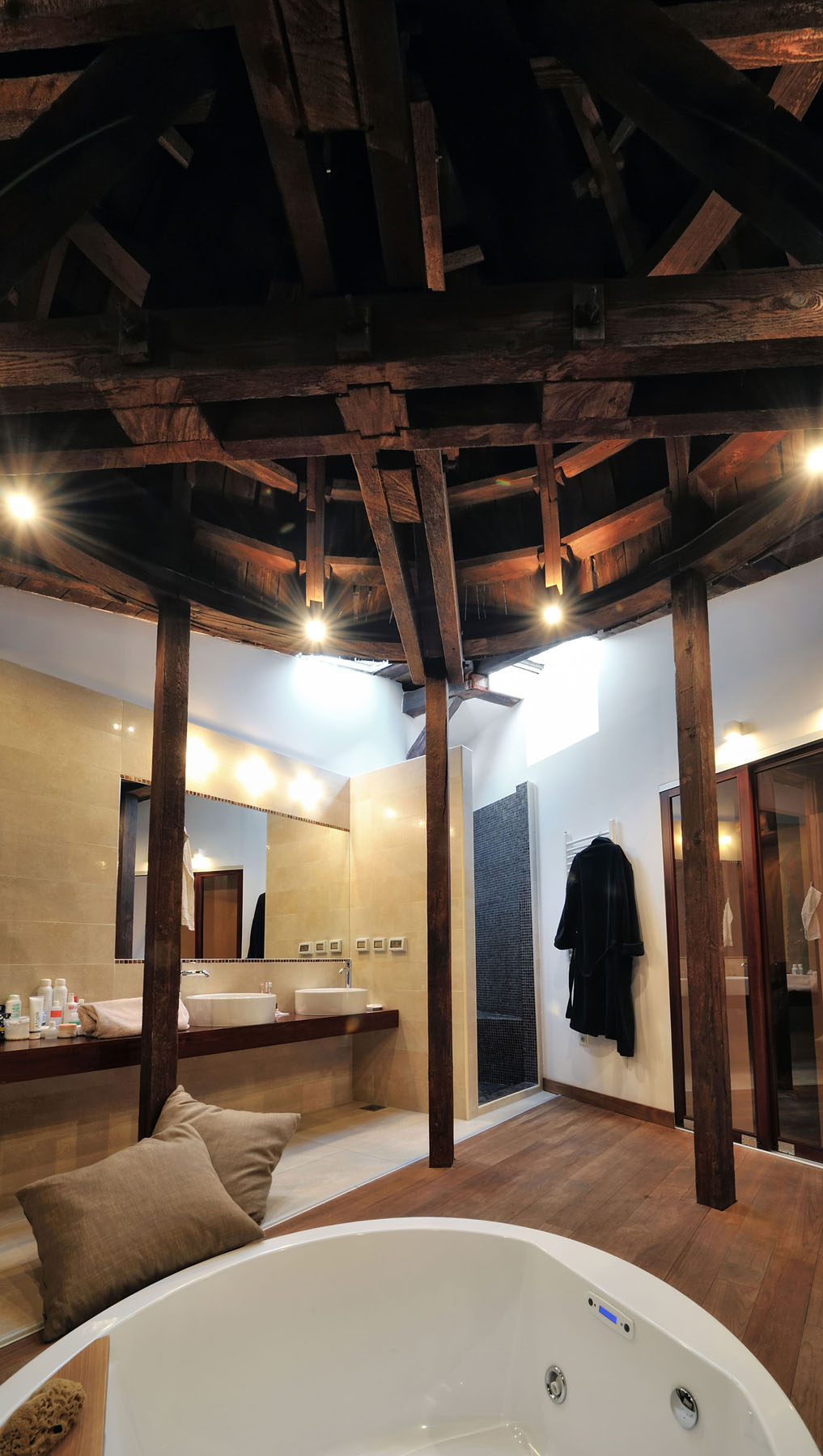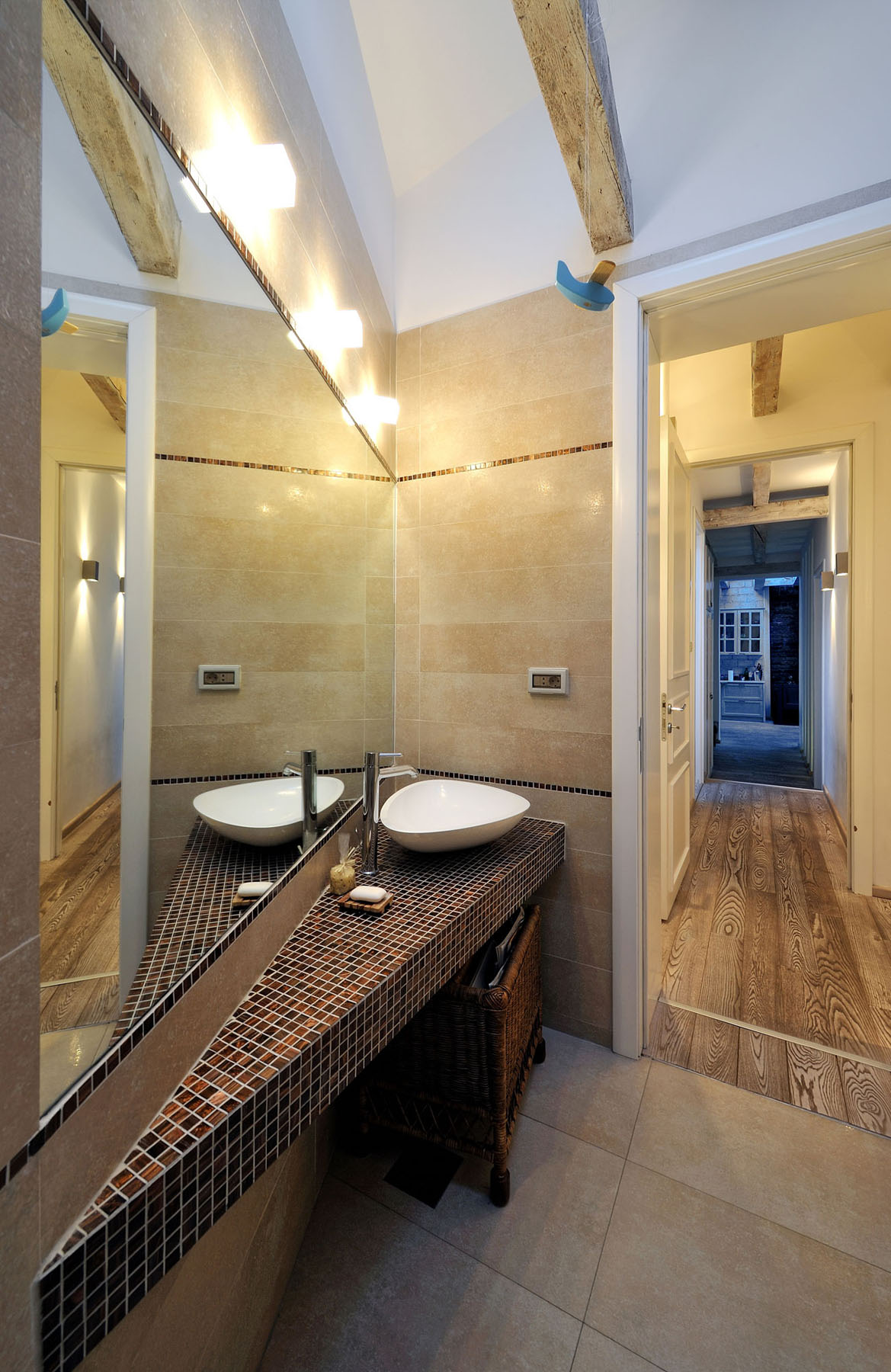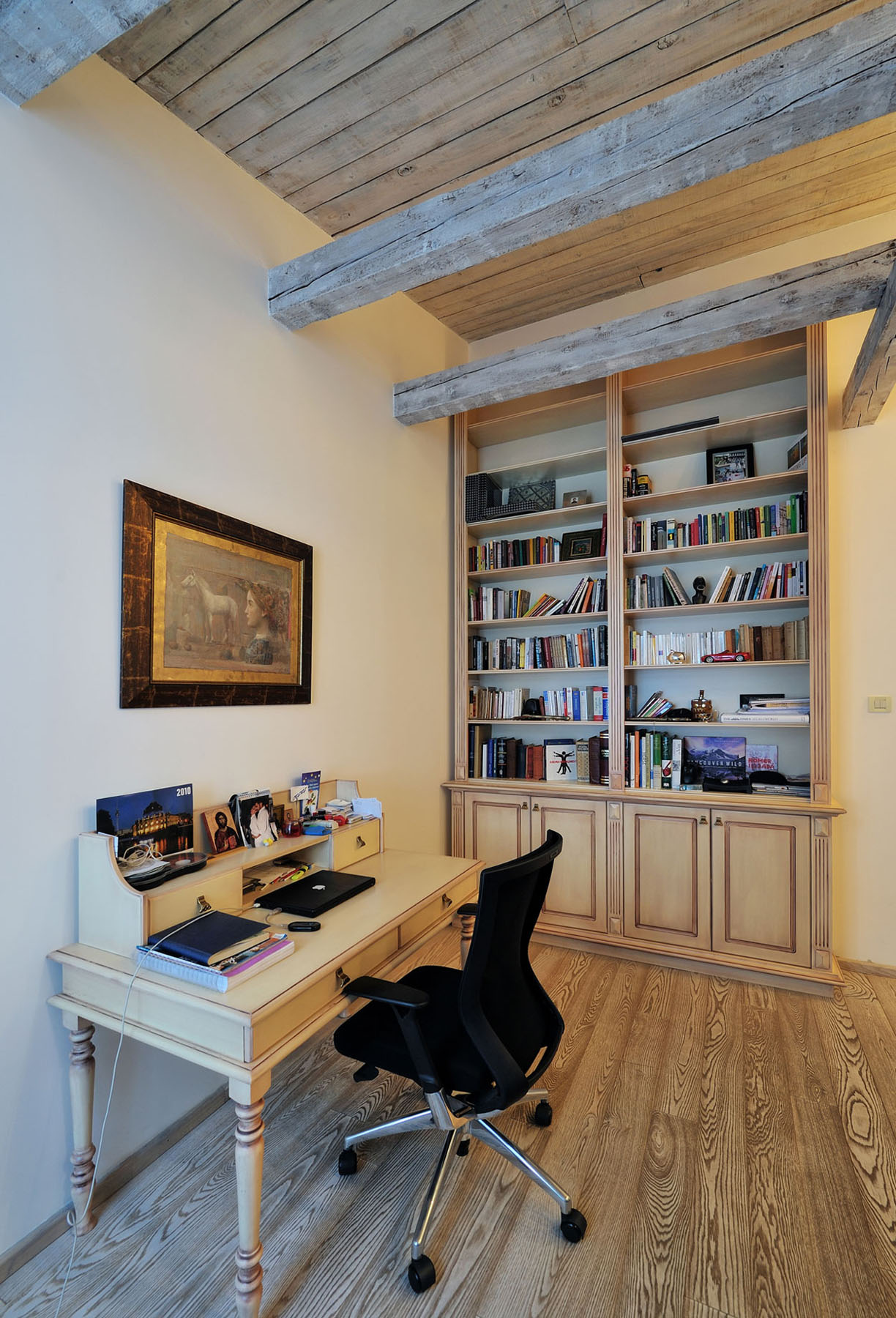 Via: HomeDSGN