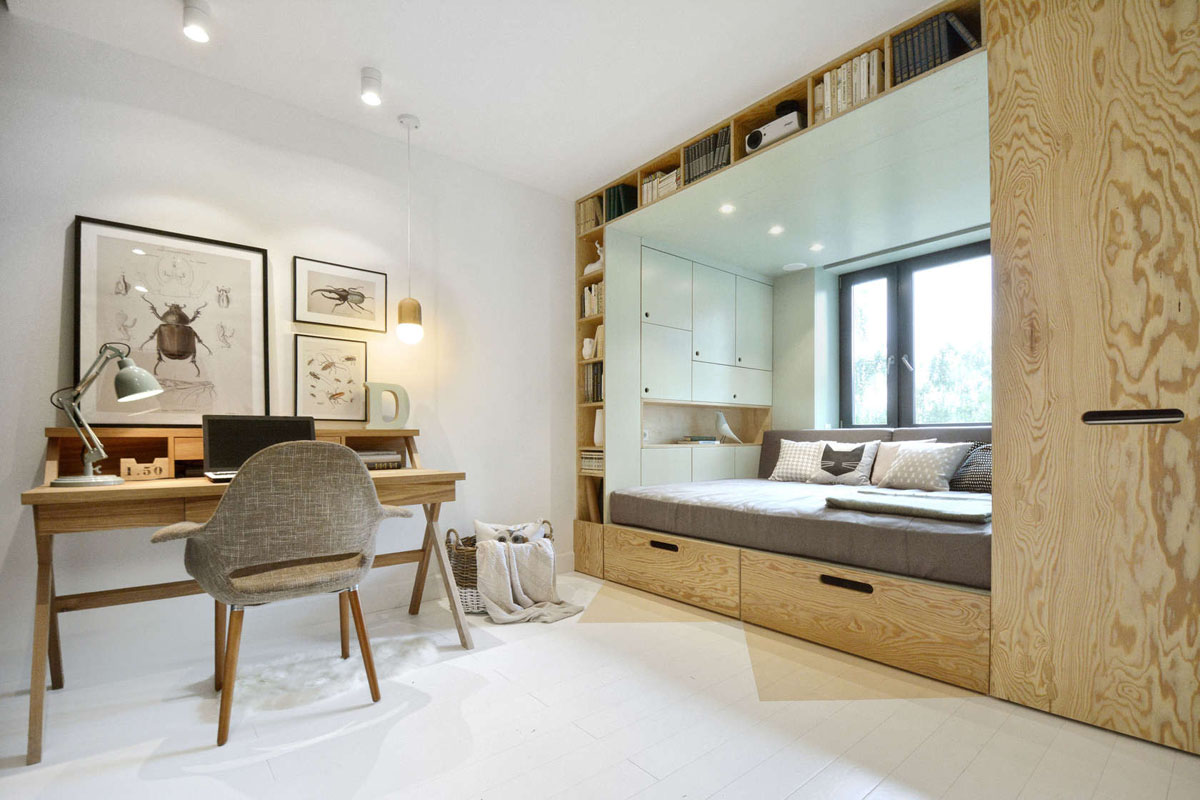 This practical bedroom for a teenager in Moscow, Russia was designed by INT2 Architecture to make the environment more comfortable and uncluttered.
A multifunctional "box" was created to house the bed and a compact storage system. The wardrobe, storage drawers, bookshelves and miscellaneous items all fit inside this component.
The opposite side of the wall is a multifunctional surface which can be used as a mirror and a projector screen when the sliding white panel is closed.