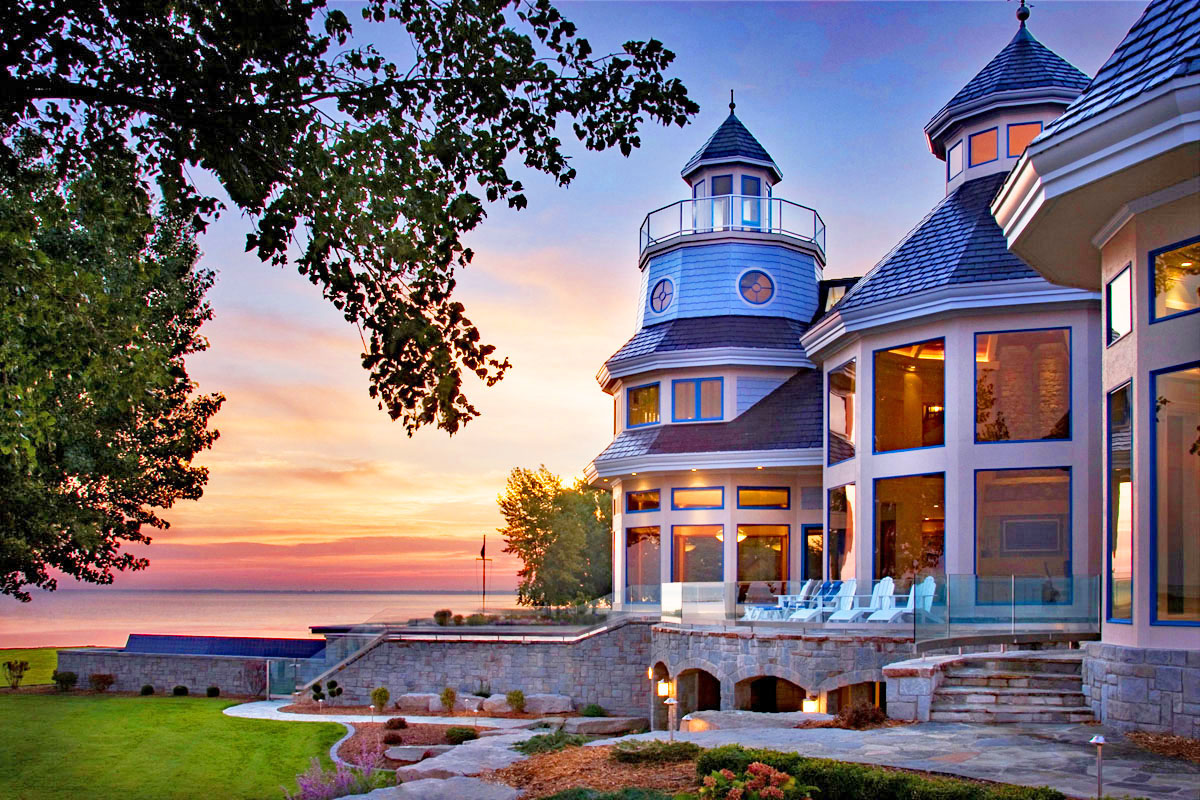 Sited on a peninsula northeast of Bay City, Michigan, this spectacular dream house was inspired by the architectural design of a lighthouse. At the top of the lighthouse tower, glass railings surround the 360-degree balcony, allowing views of the lake in all directions.
Designed by DesRosiers Architects, the concept of a livable lighthouse was integral to this unique site in Caseville Township. The outdoor landscaping created by Esch Landscaping enhances the architecture of the home.
The 7,900-square-foot residence features two curved staircases with floating Brazilian cherry treads and glass rails. One leads to the second level bedrooms. The other natural cherry circular spiral staircase in the lighthouse tower leads to an outdoor 360-degree patio.
The circular shapes and spaces feel connected to the landscape with large windows that wrap around the rooms. The main floor great room, kitchen and dining area have generous views of the lake.
There are multiple spots both inside and outside the house to relax and enjoy picturesque sunrises and sunsets, including the infinity edge pool which blends with the lake.
This stunning property is the ultimate dream home in The Great Lakes.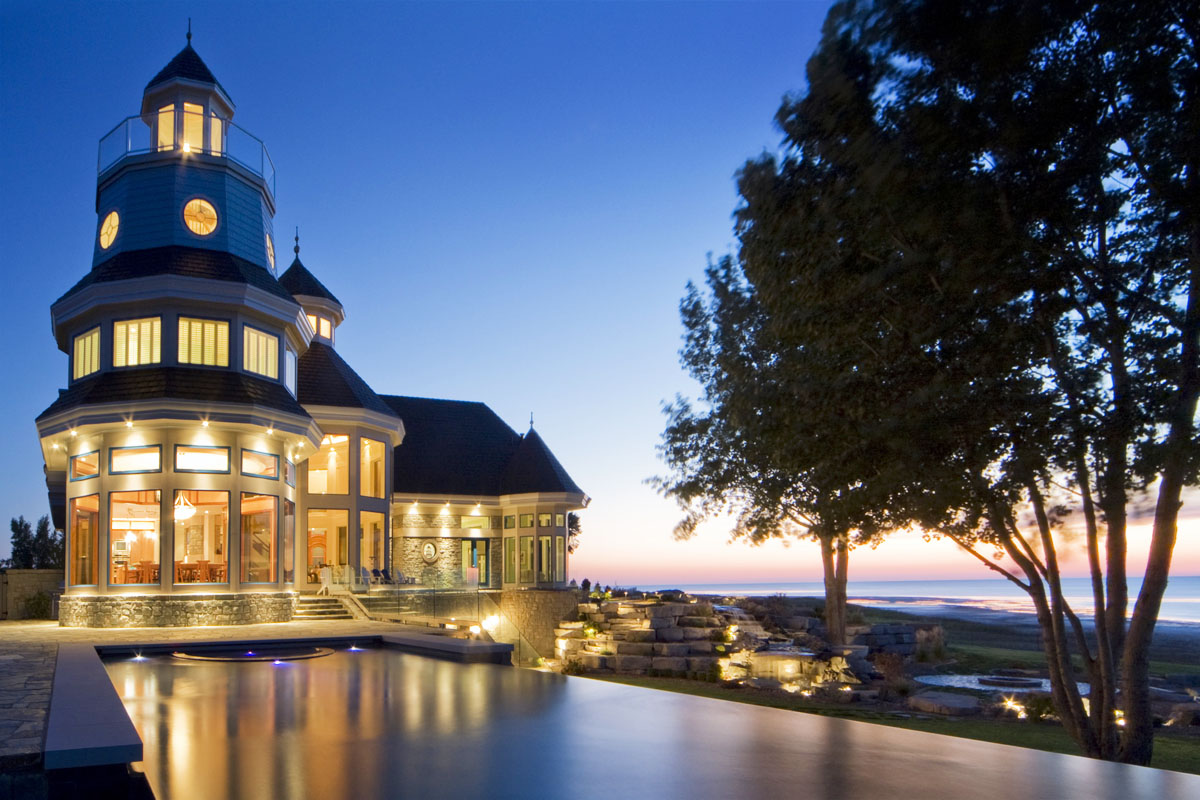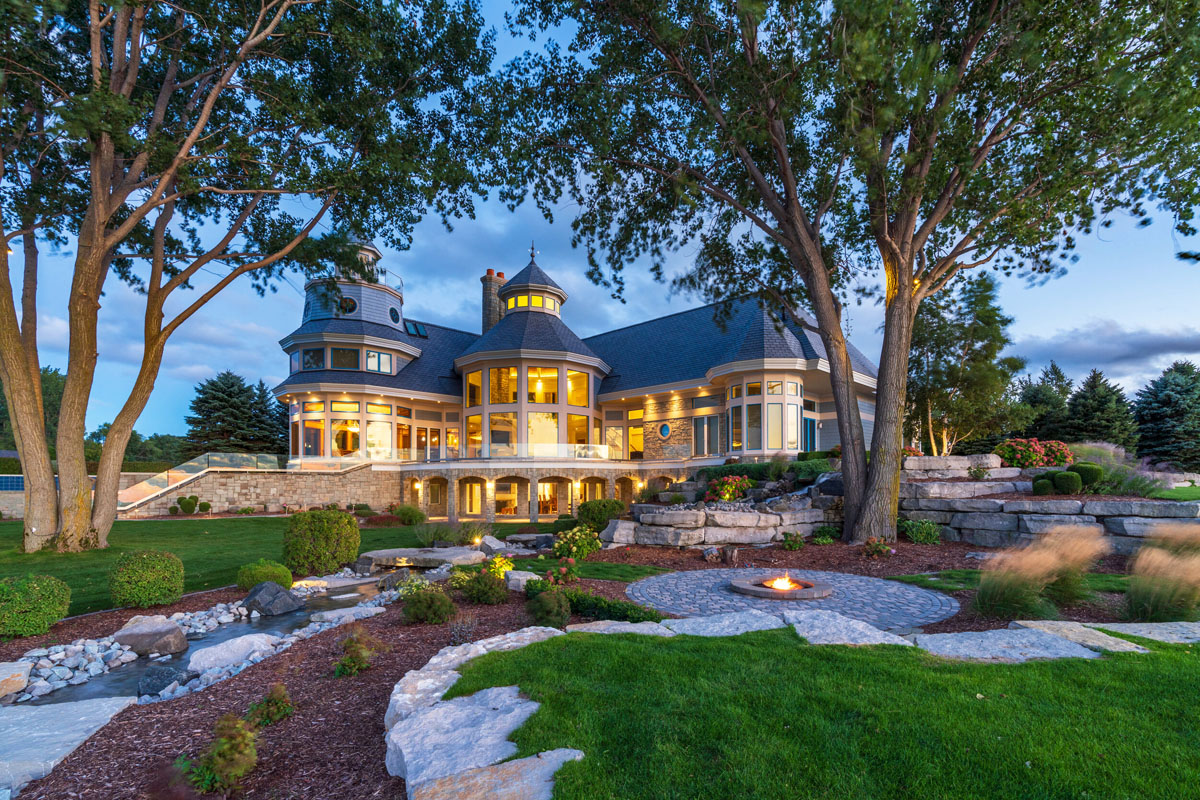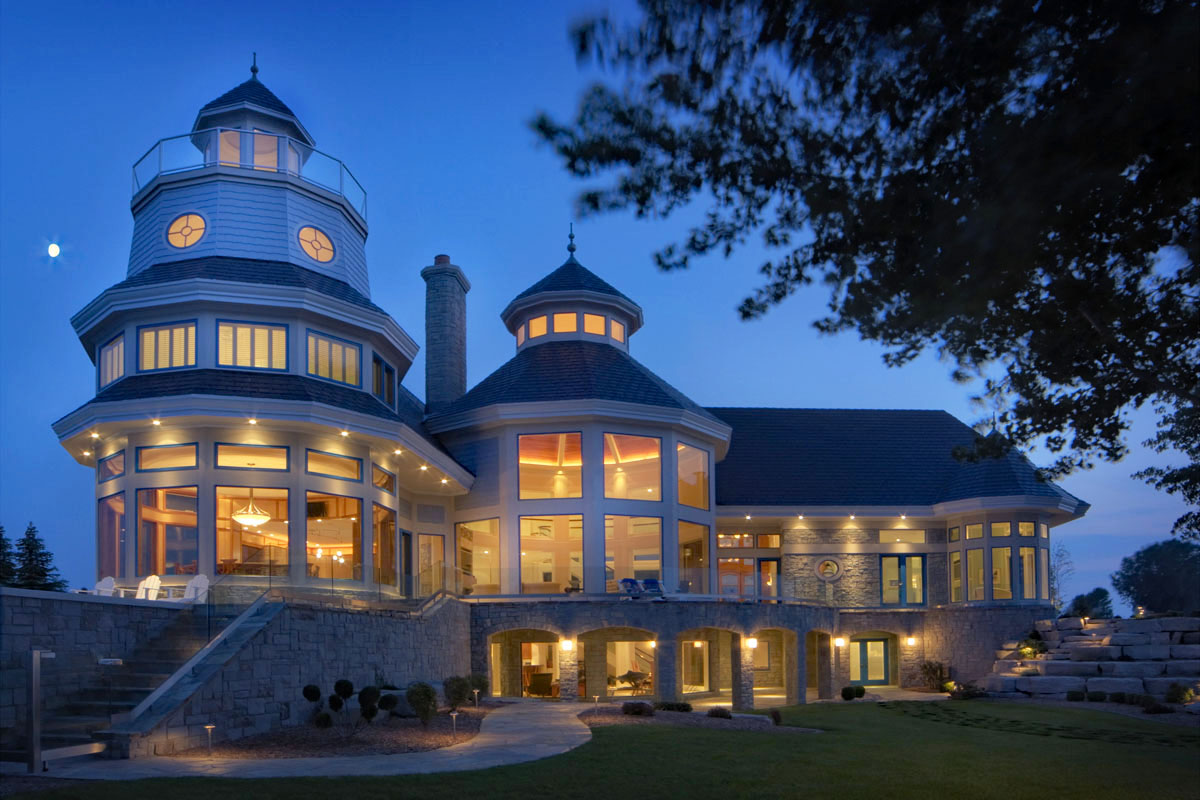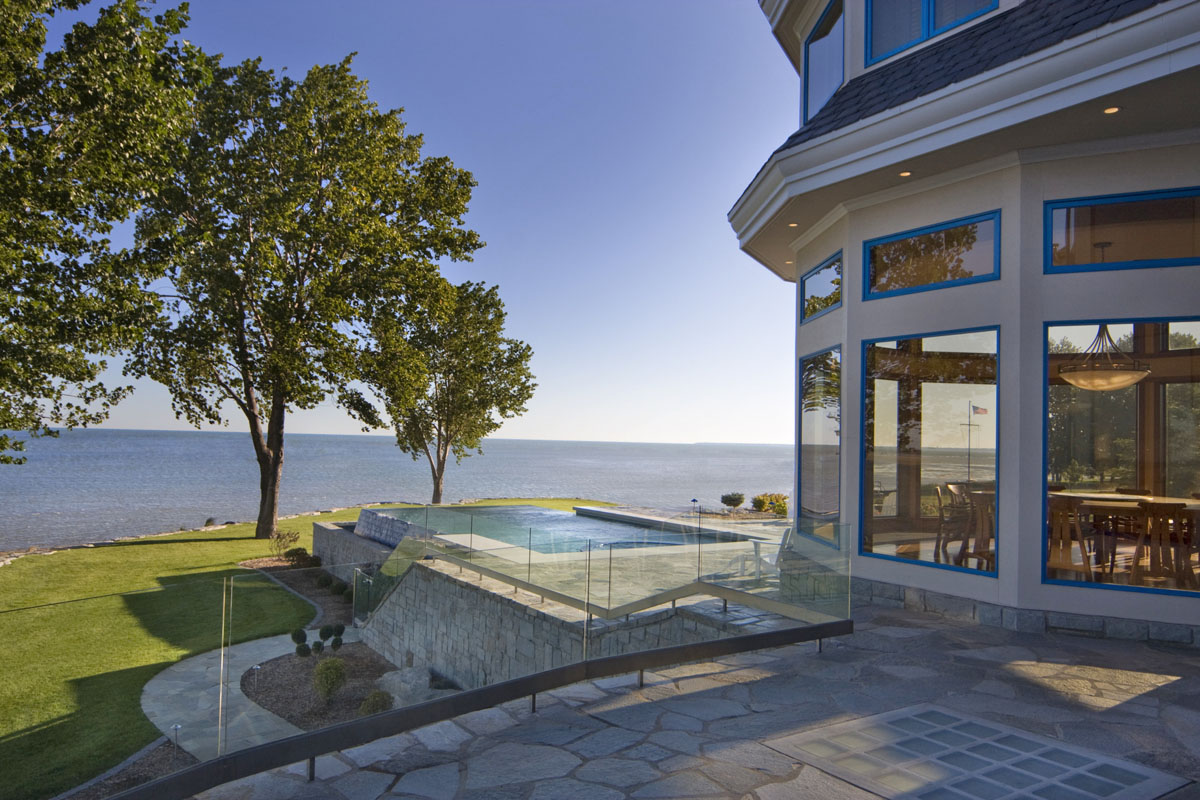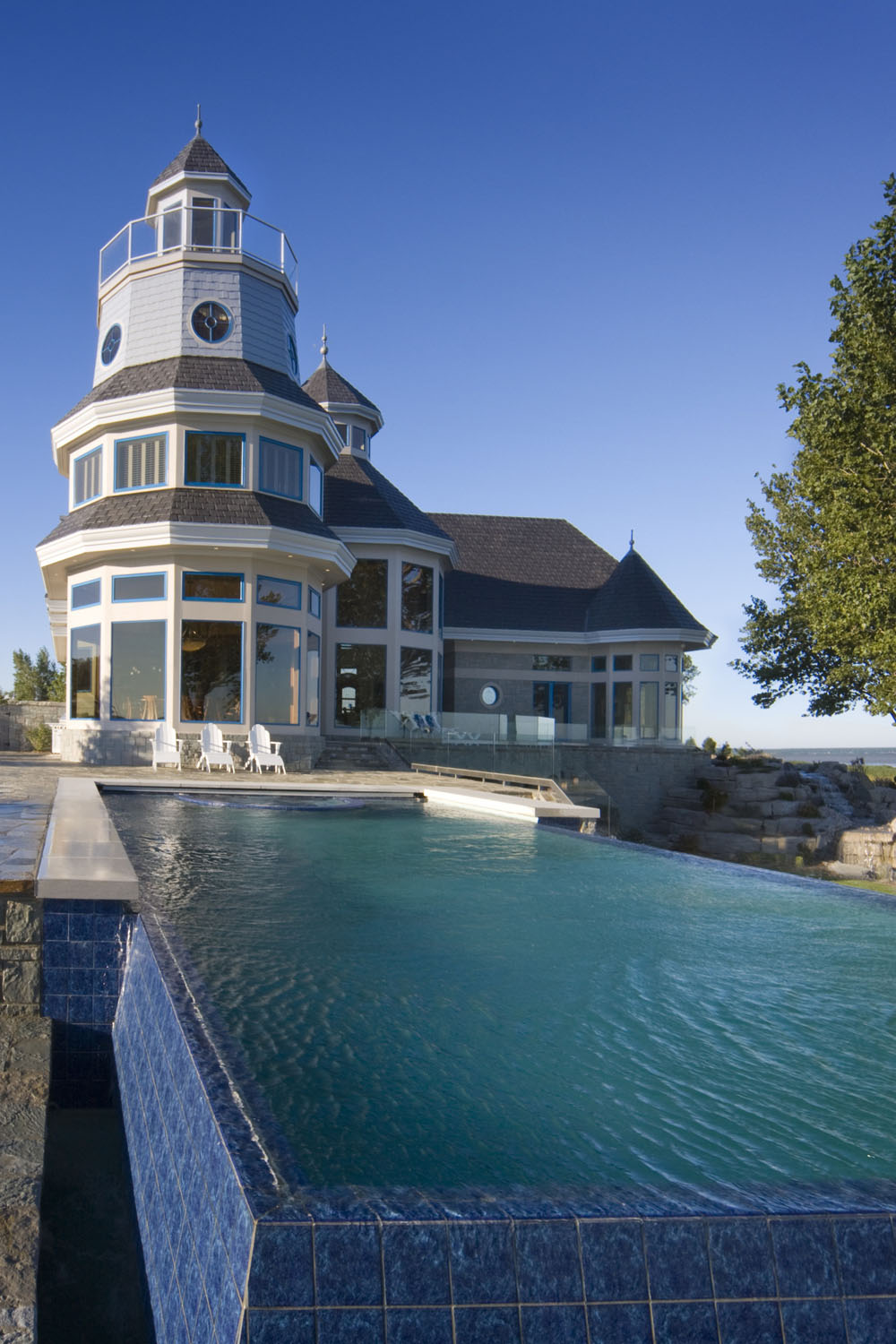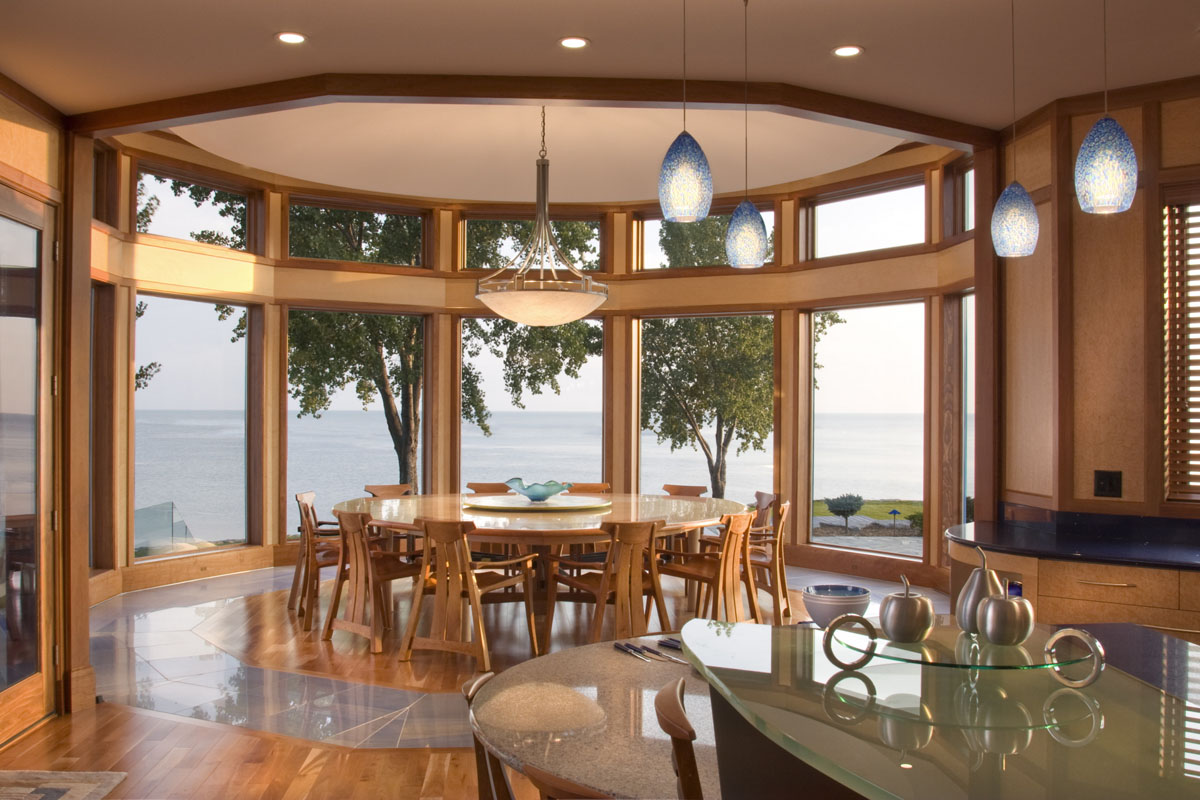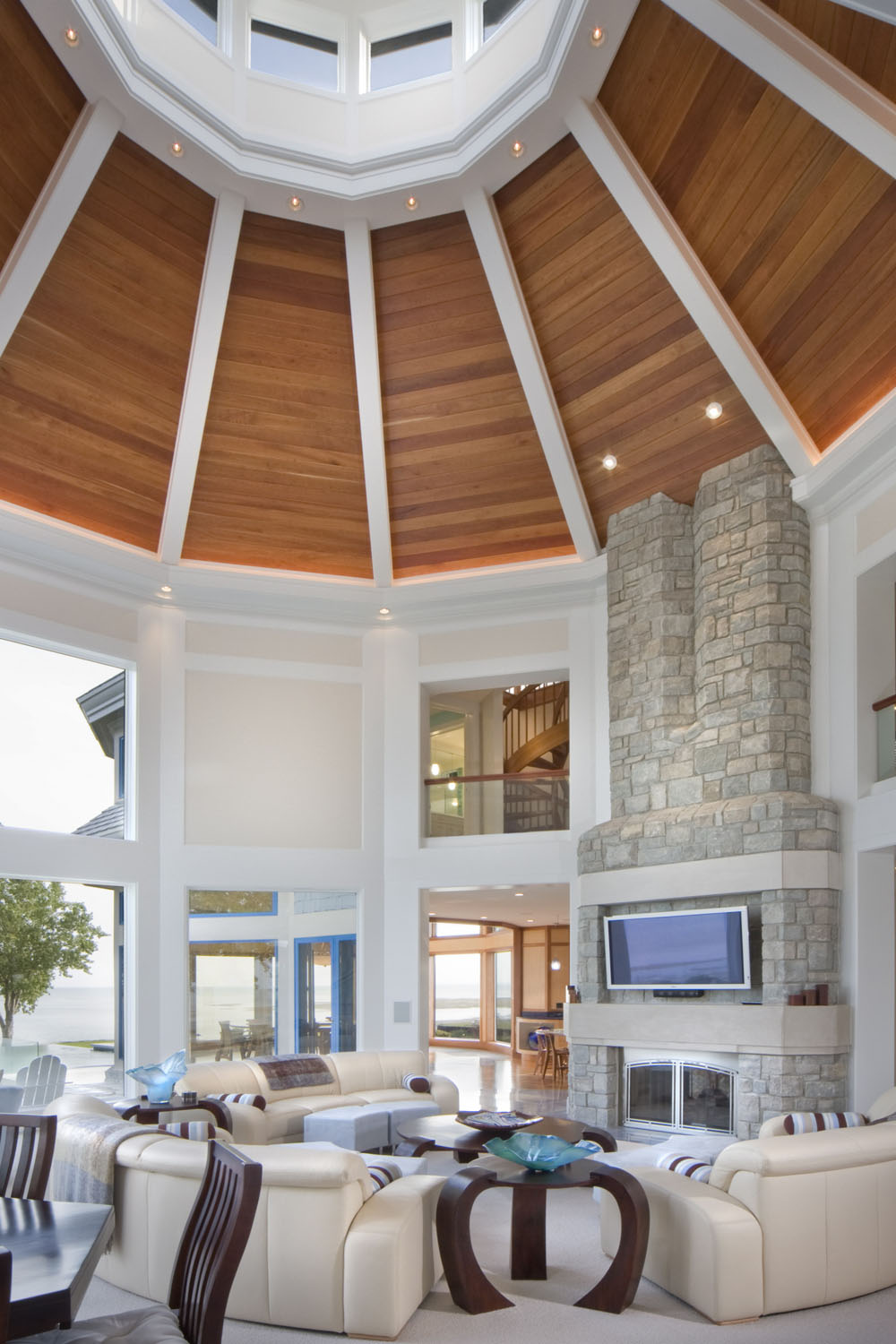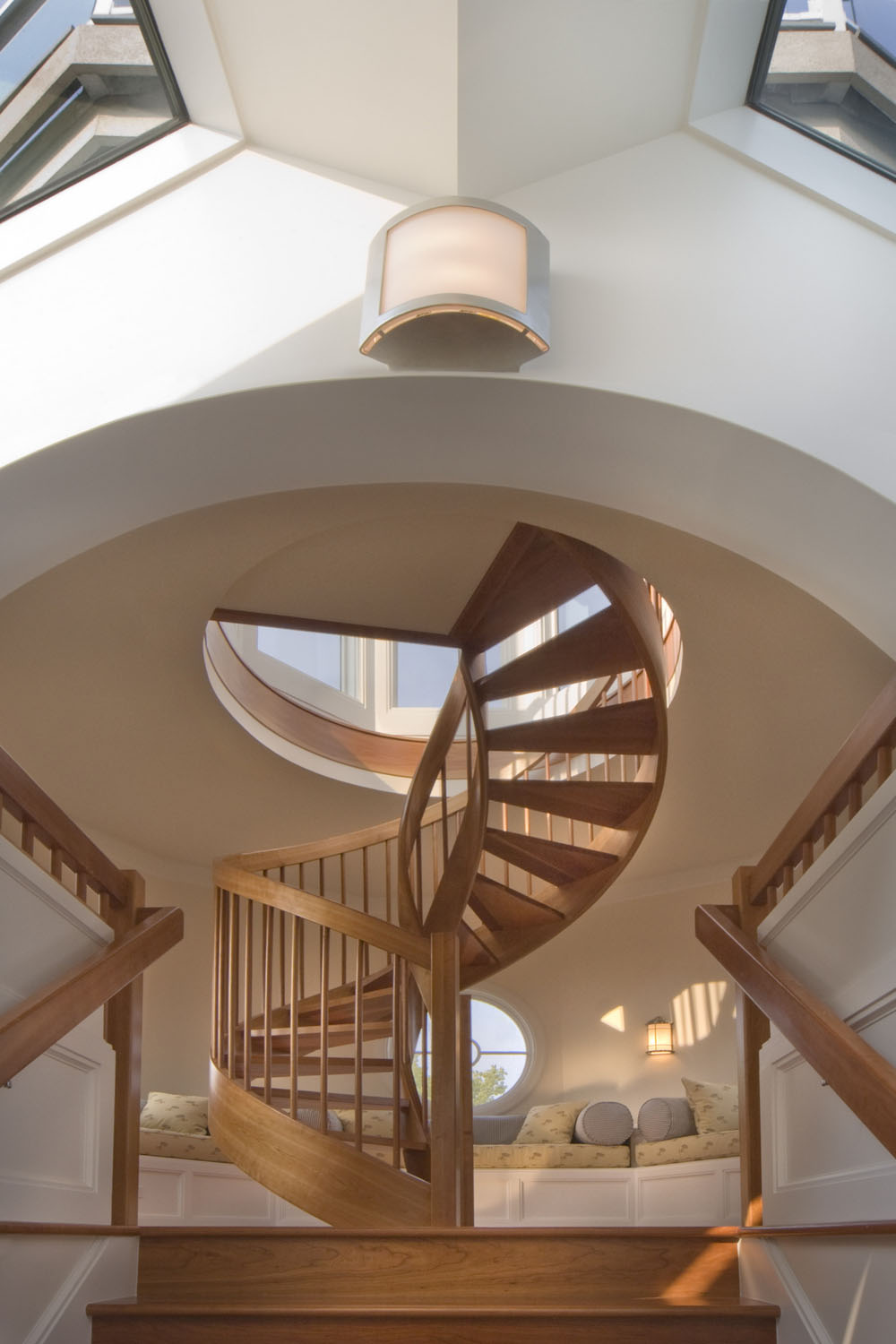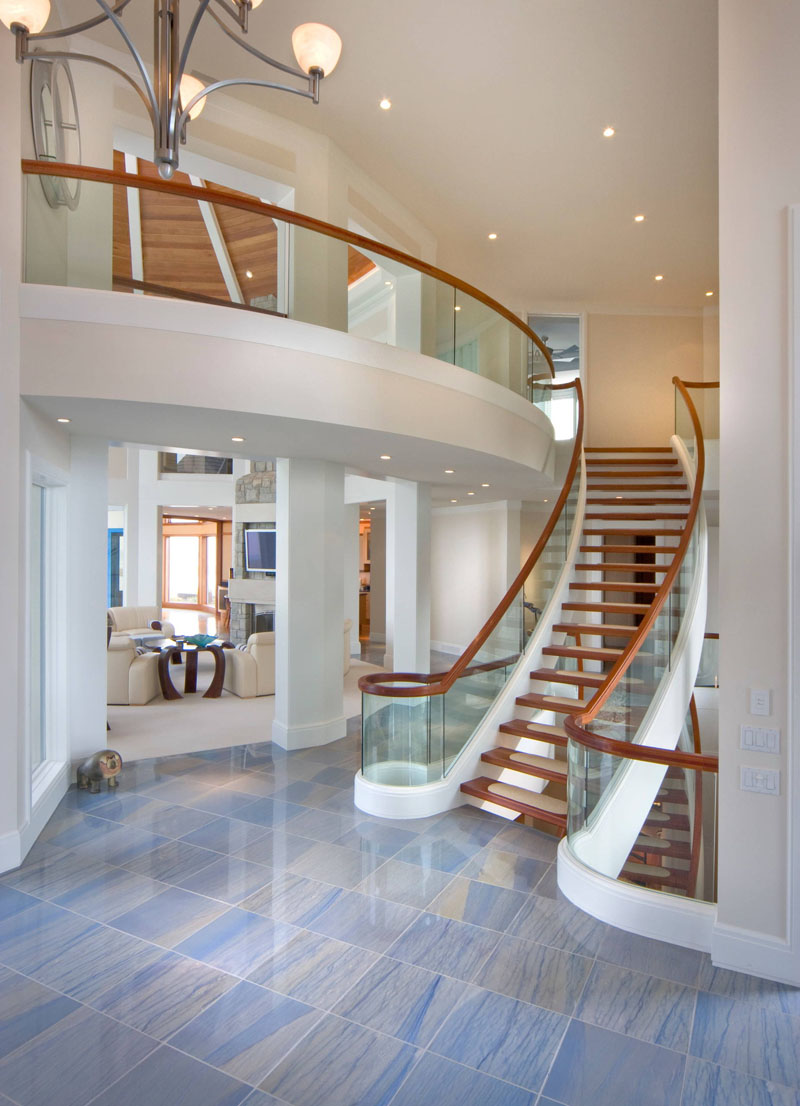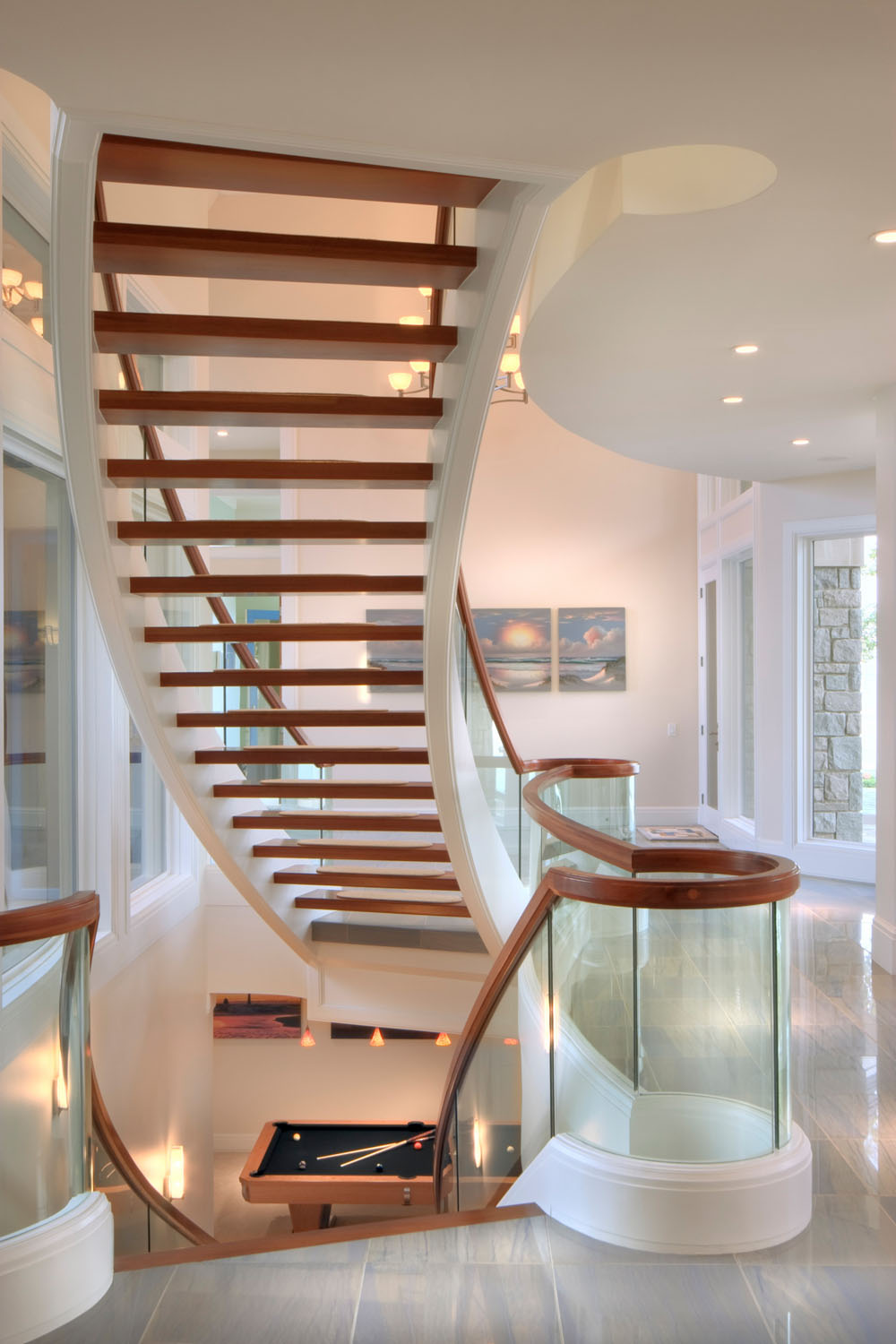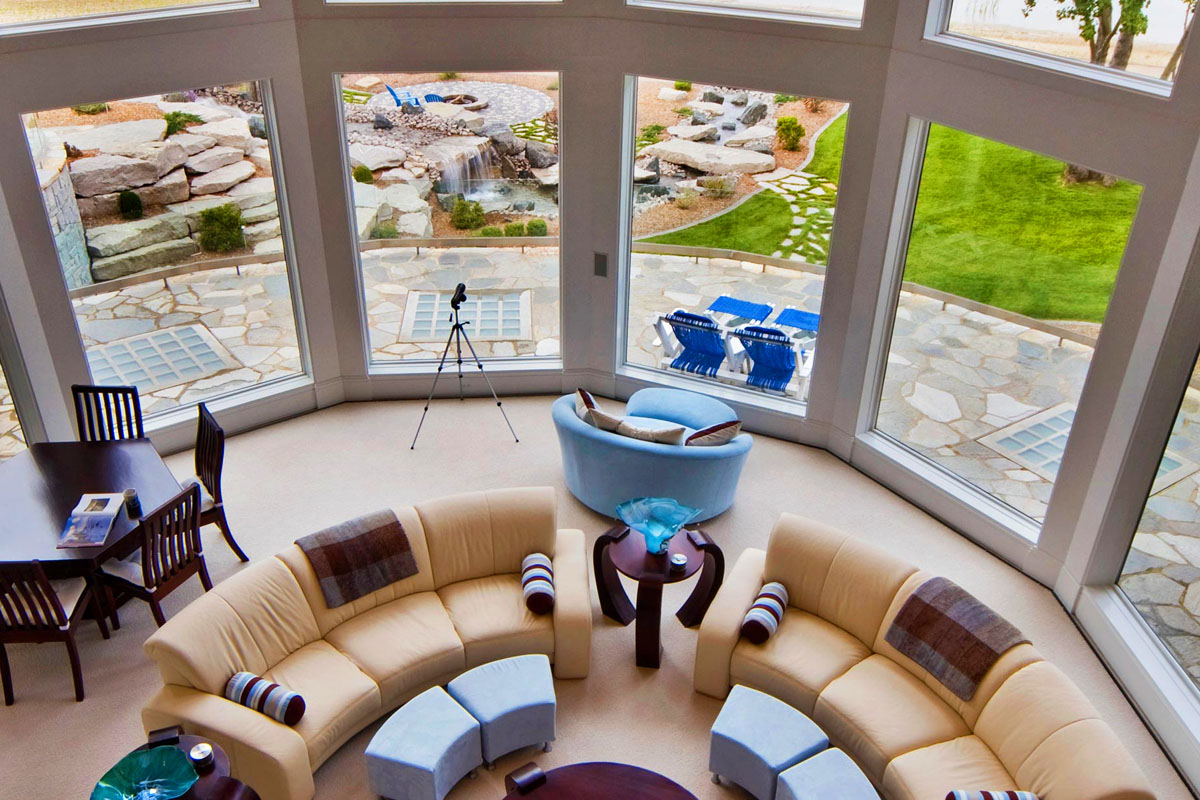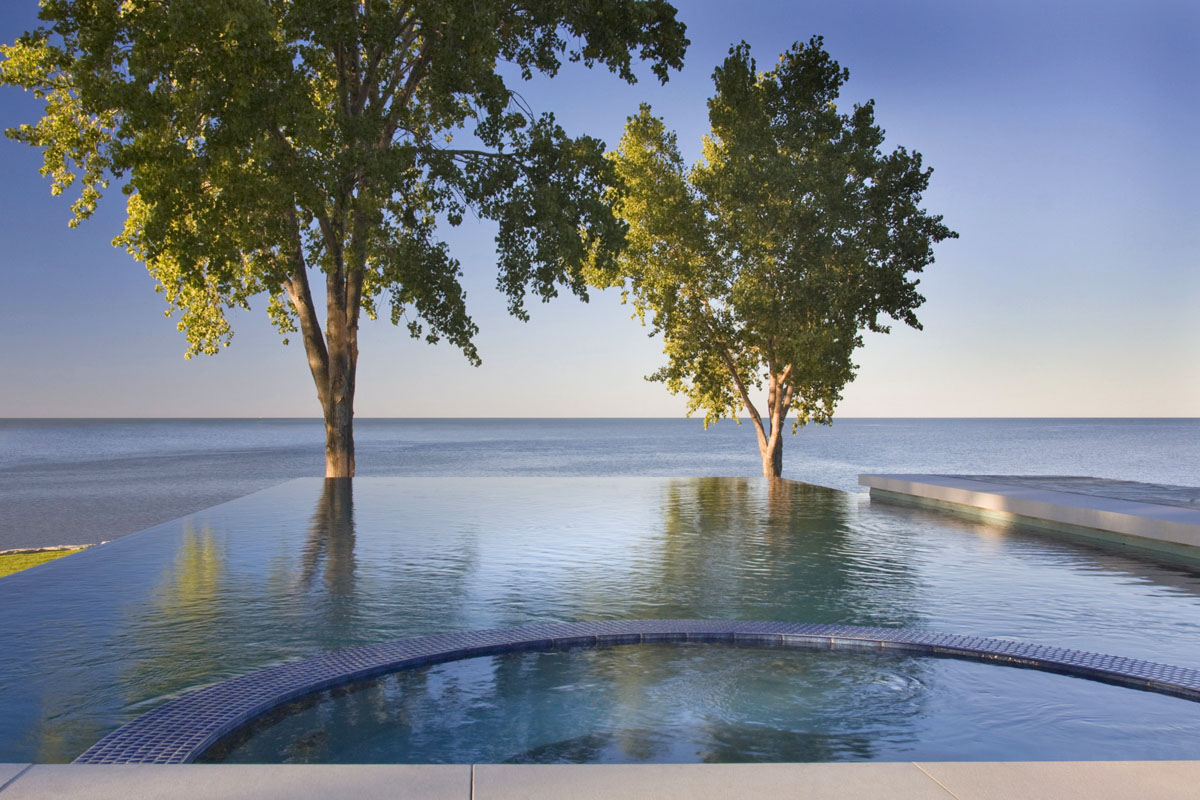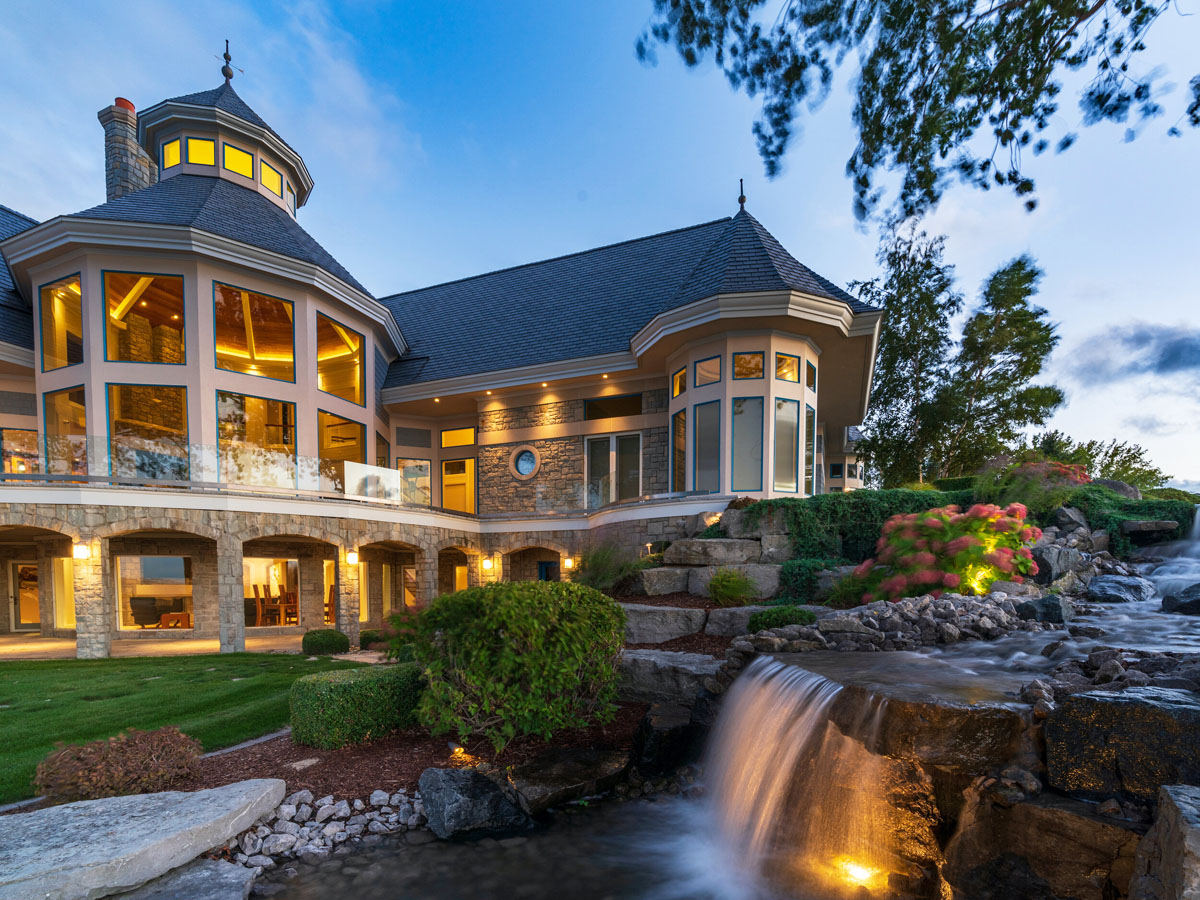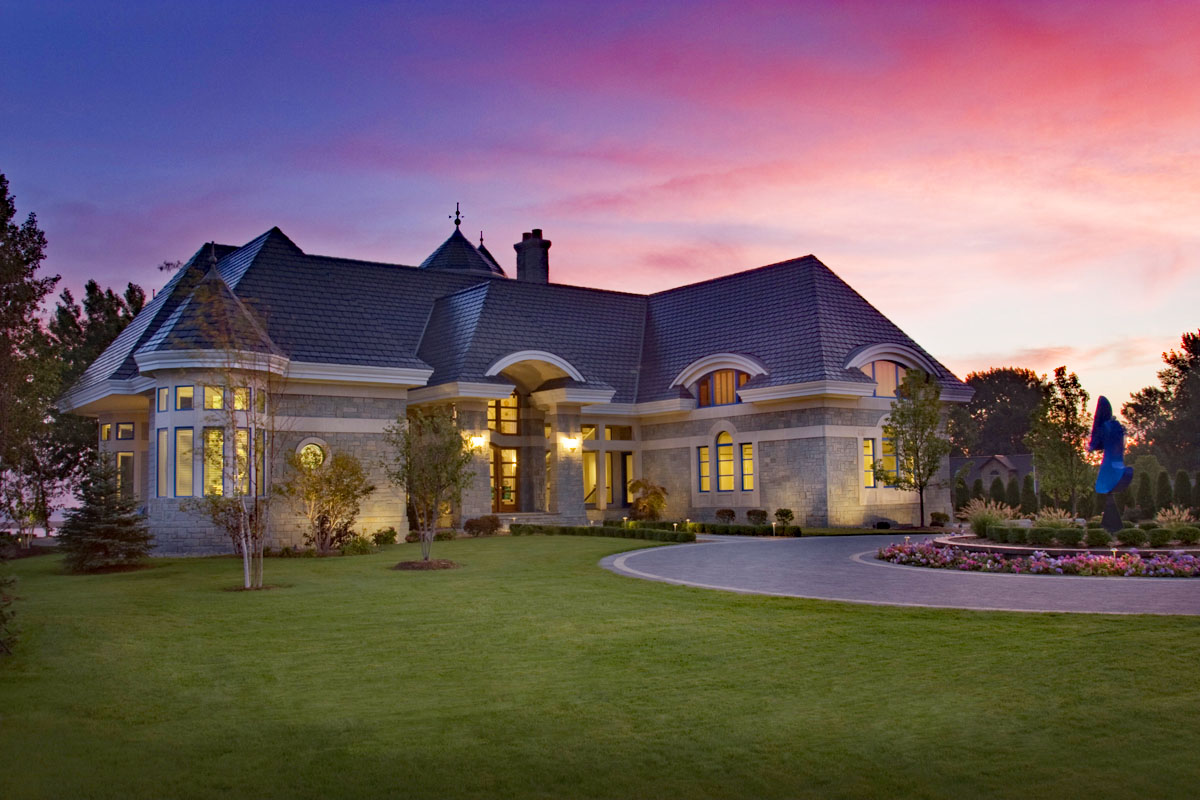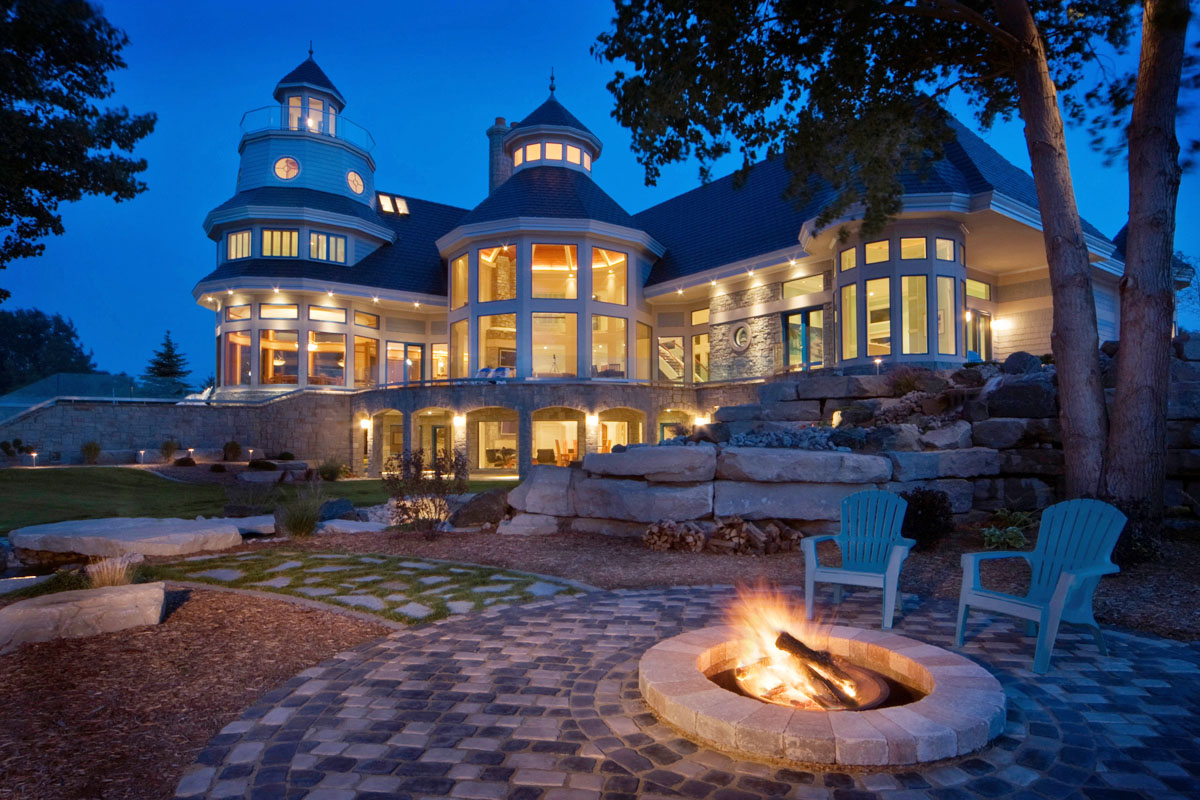 See Also: Timeless Lakefront Mansion on Geneva Lake with Private Dock
Design: DesRosiers Architects