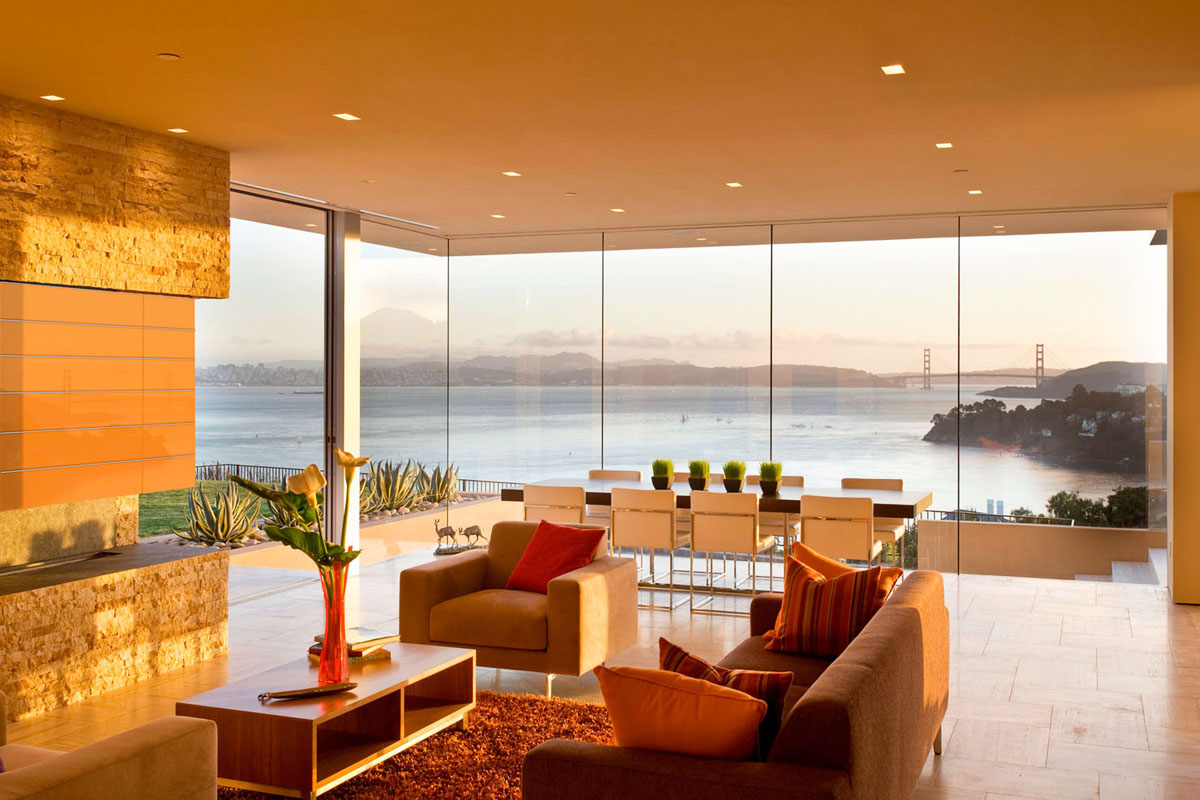 San Francisco, California – This stunning contemporary dream home enjoys dramatic vistas of the San Francisco Bay.
The one story house was originally built in the 1970's and was renovated by Swatt Miers Architects, transforming the Belvedere Tiburon property into a luxury modern residence.
A 2,000 sq. ft. new addition was created along with a complete renovation of the existing 3,200 square foot house. The open plan living space has subtle level changes instead of walls. The outdoor pool is a reflective, meditative pond with the water line flush with the travertine decking.
The half-acre site sits on a south-facing hillside parcel, with complete privacy, and unobstructed 270 degree views from the East Bay hills, across Angel Island, San Francisco, to Mt. Tamelpias to the west.