The Beach Club in the iconic seaside town of Alys Beach, Florida is a sculptural, white plaster designed in the classic tradition of this new urbanist residential community created by Duany Plater-Zyberk & Company.
Inspired by the architecture of Bermuda, St. Barts, and the Caribbean, the structure designed by Hart Howerton uses colors, textures and palettes that mirror and complement the scenery.
Stunning architectural features include a turret which houses a spiral staircase inside.
The multi-tiered club with open air pavilions, expansive windows, and a pool is positioned to capture the uninterrupted Gulf views.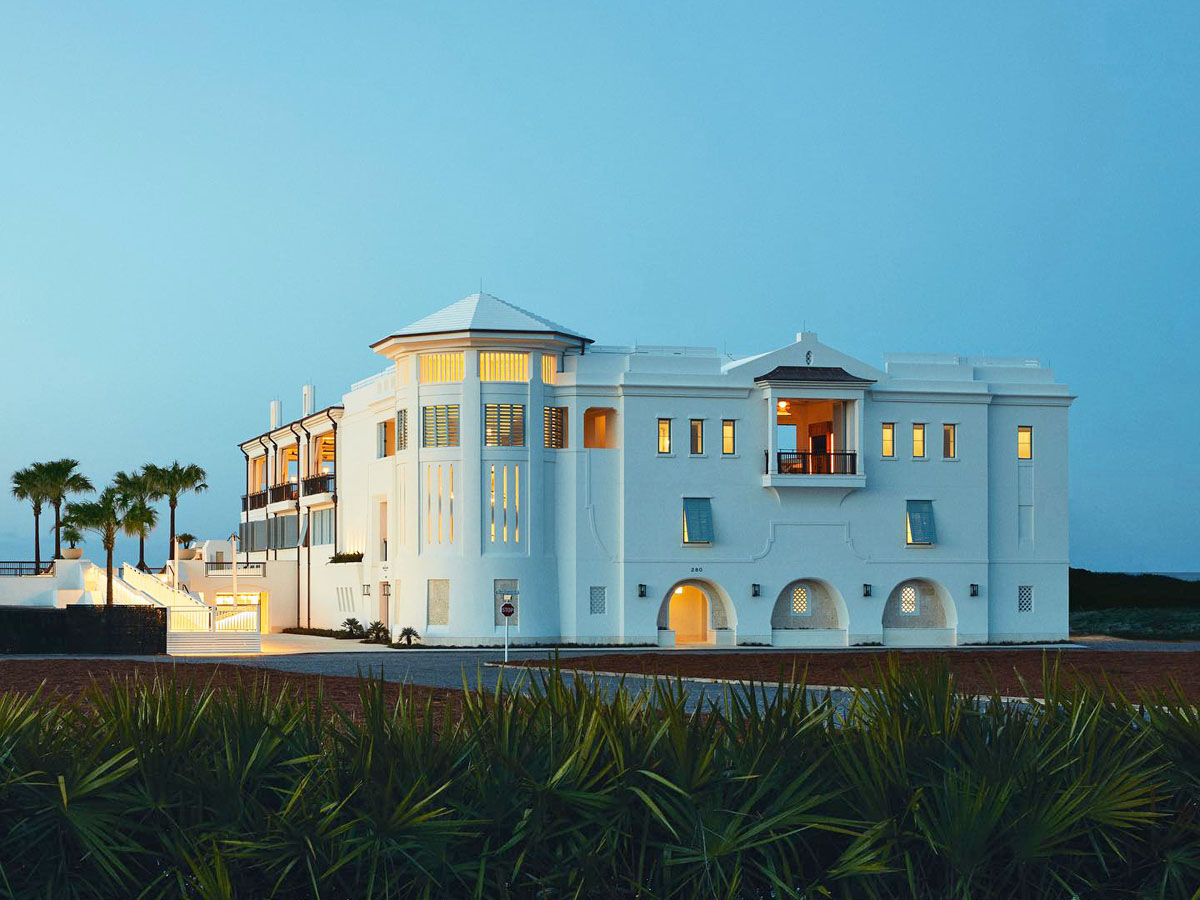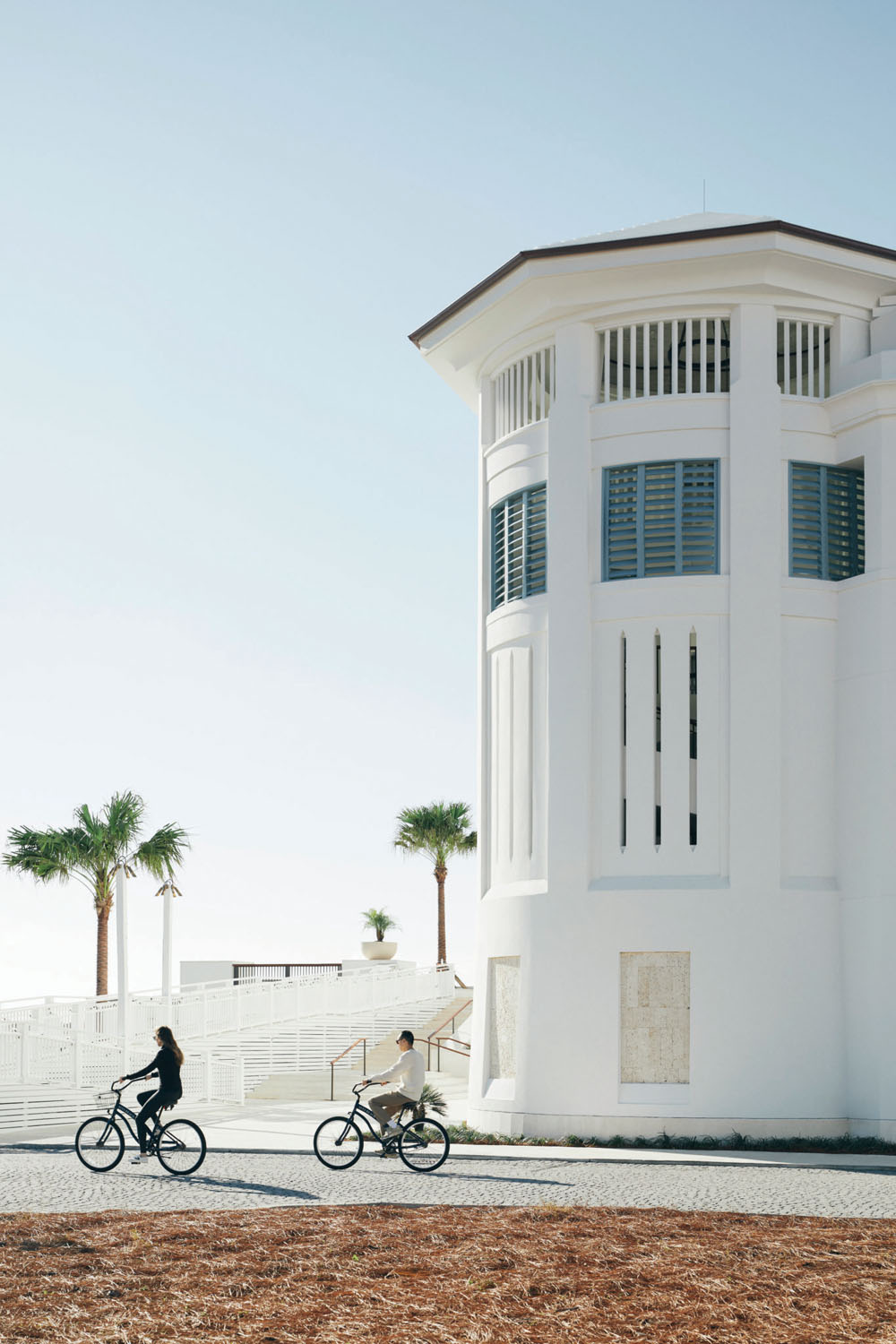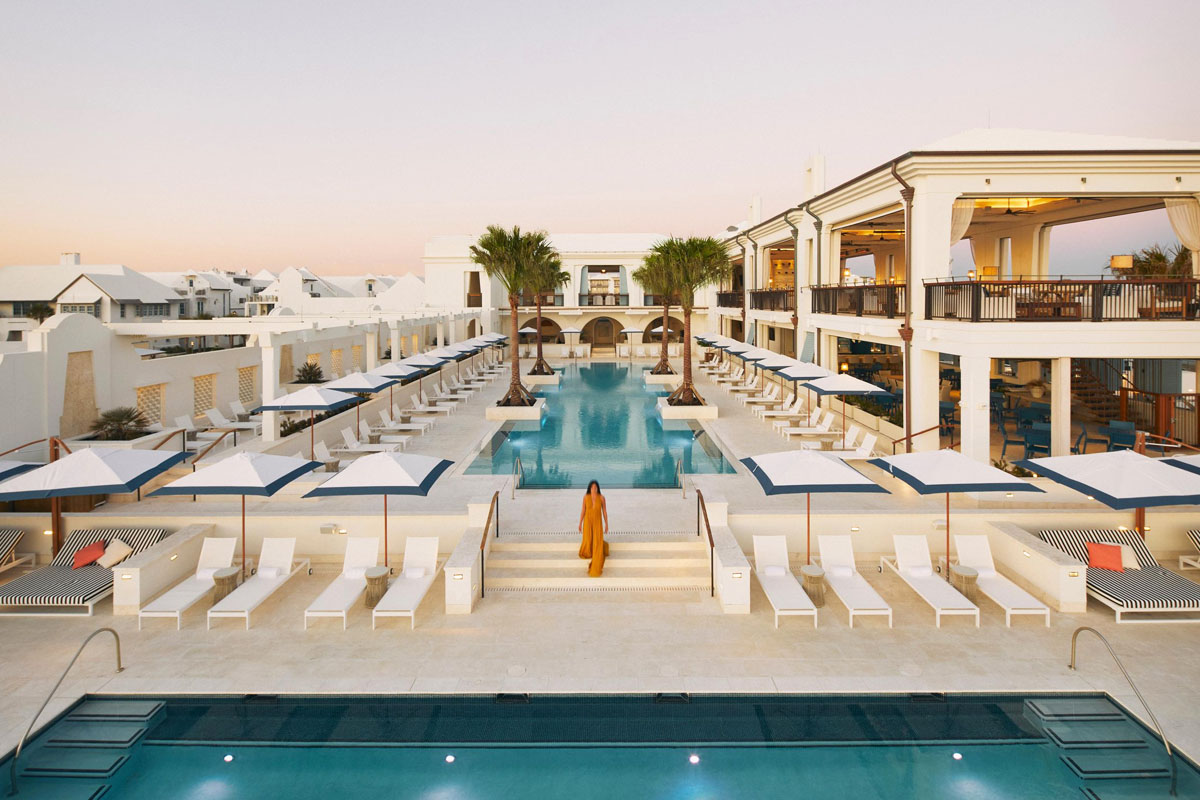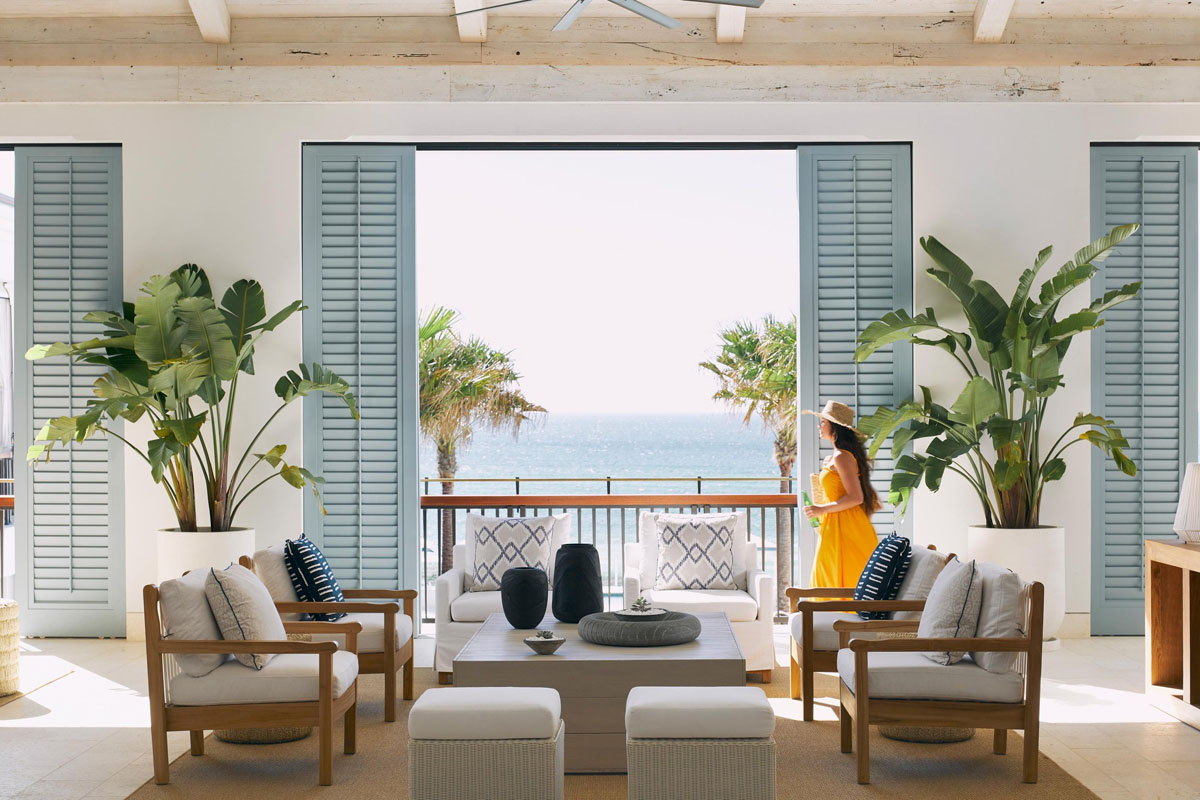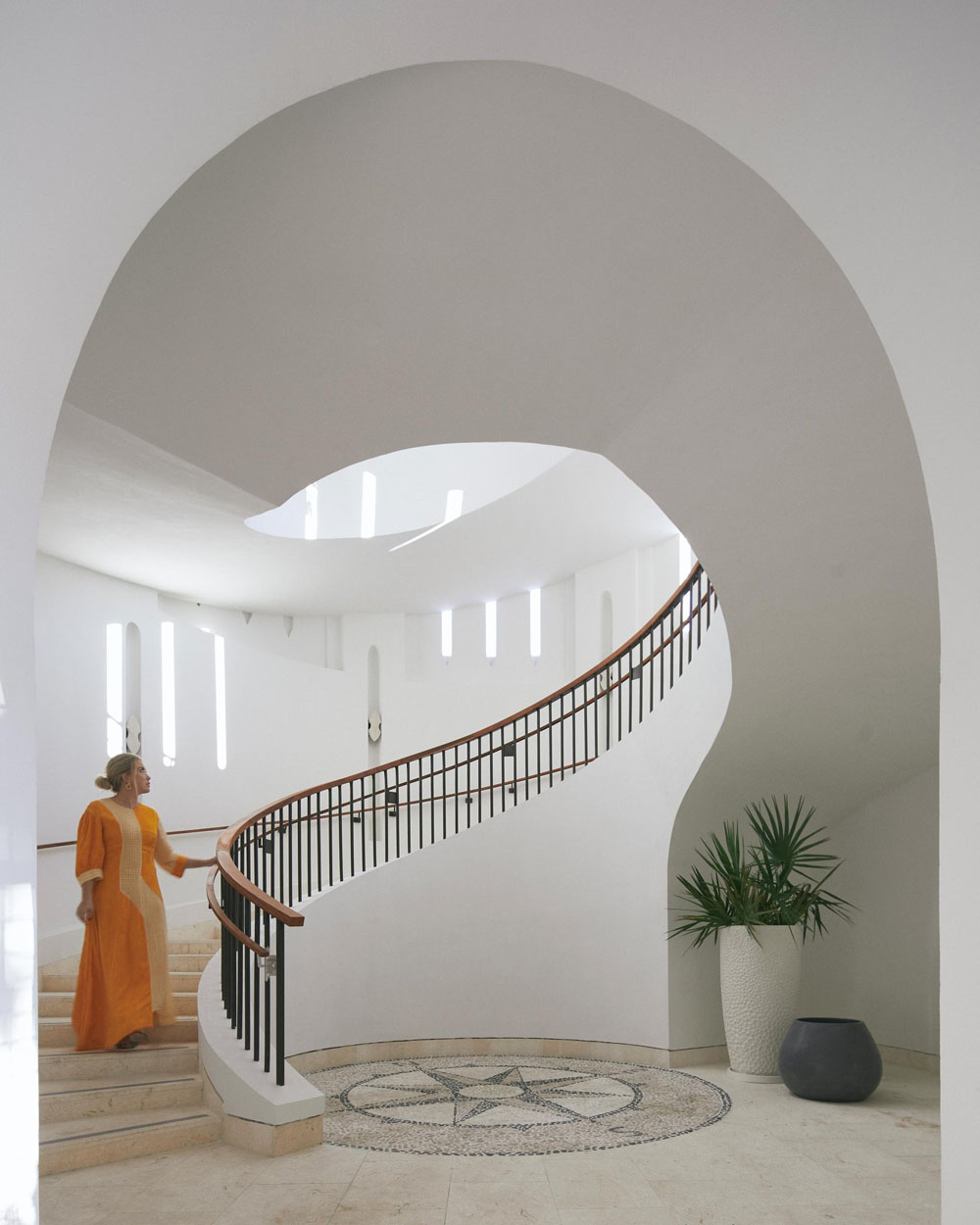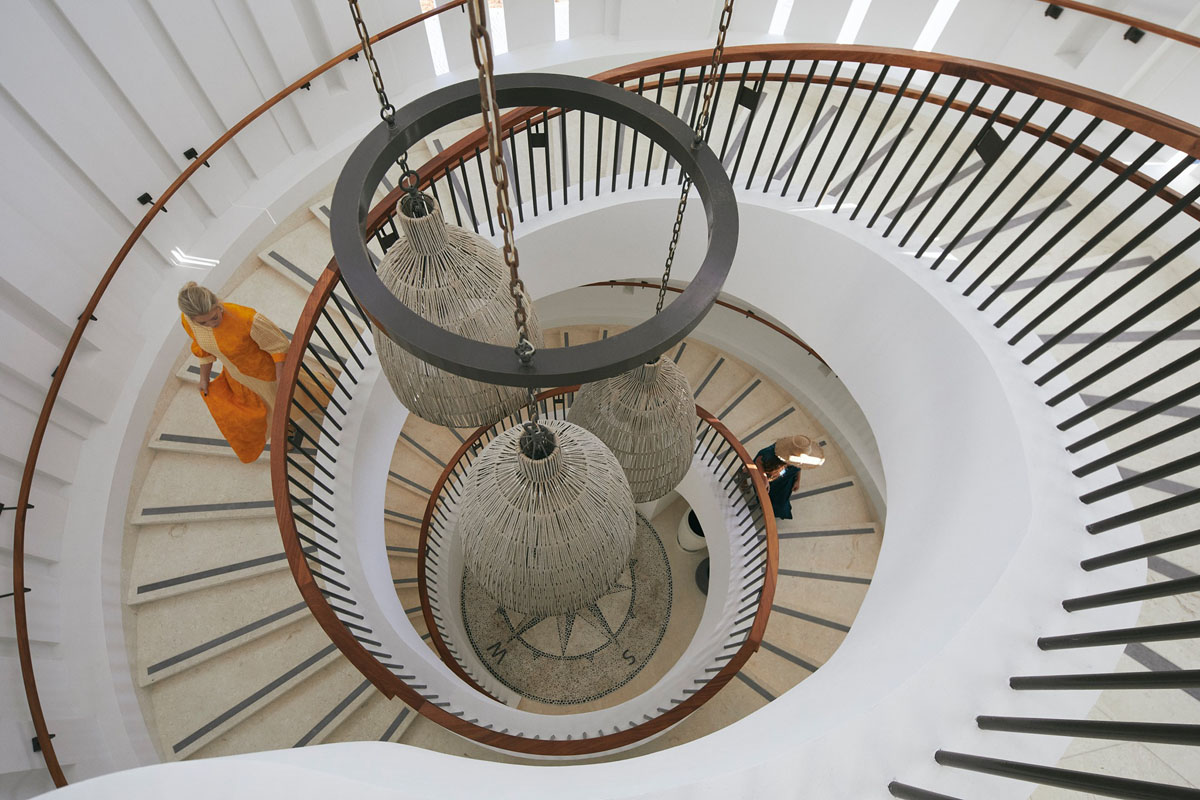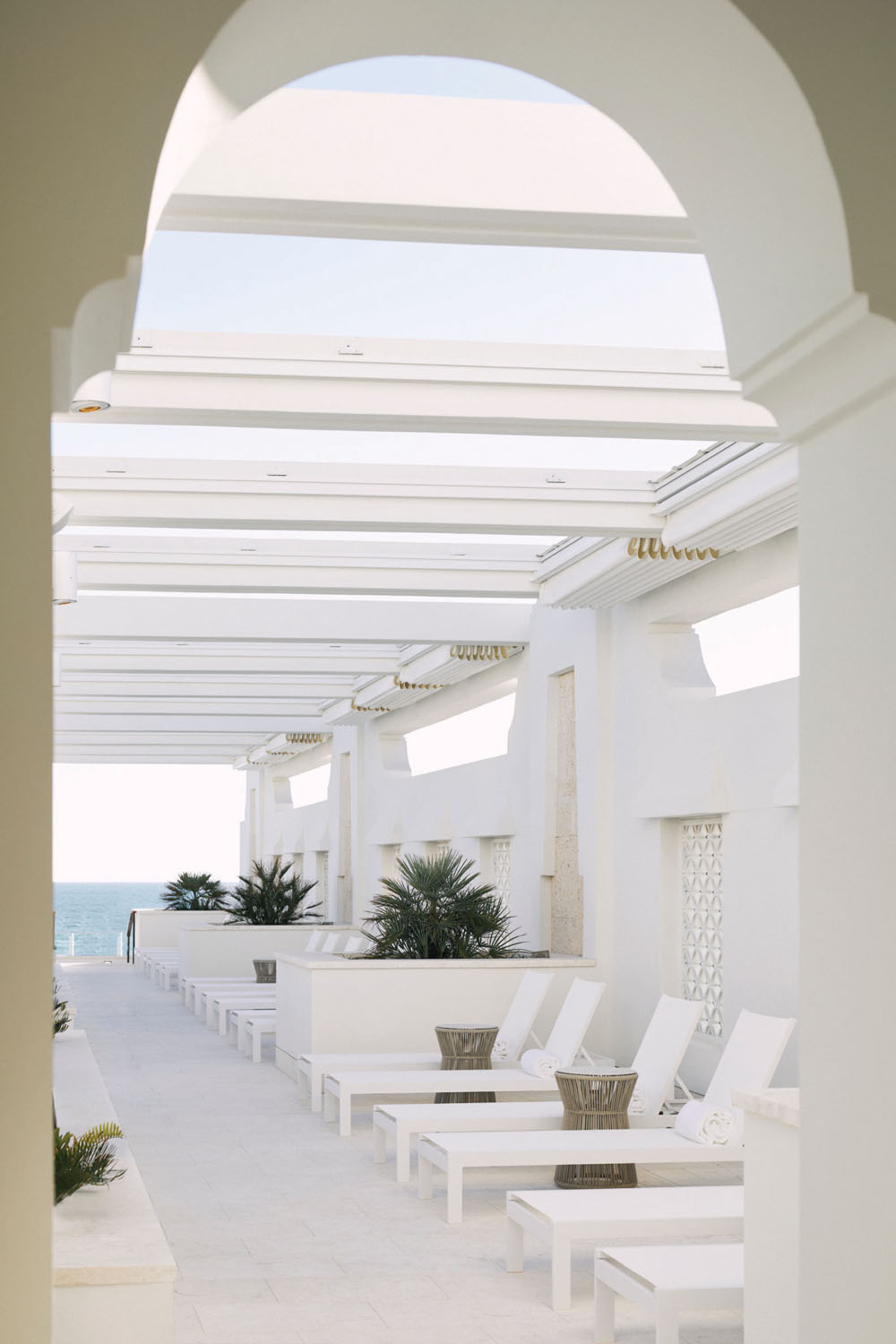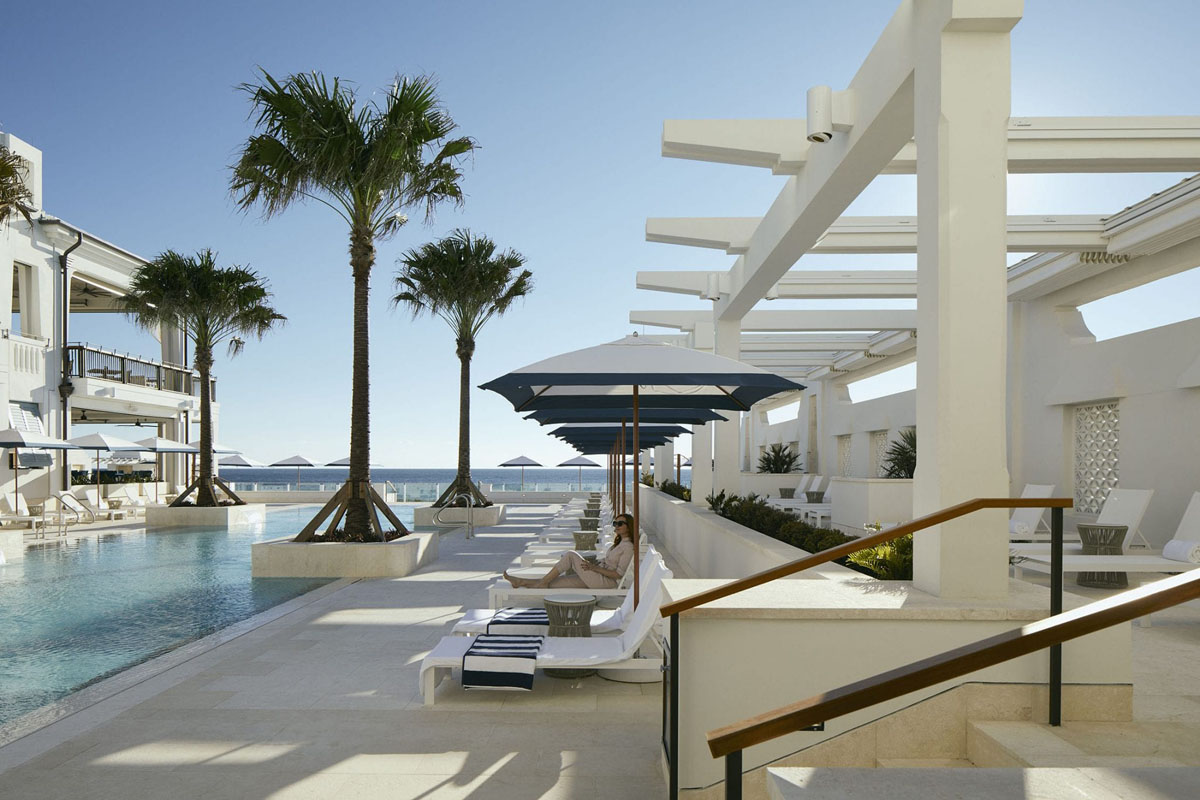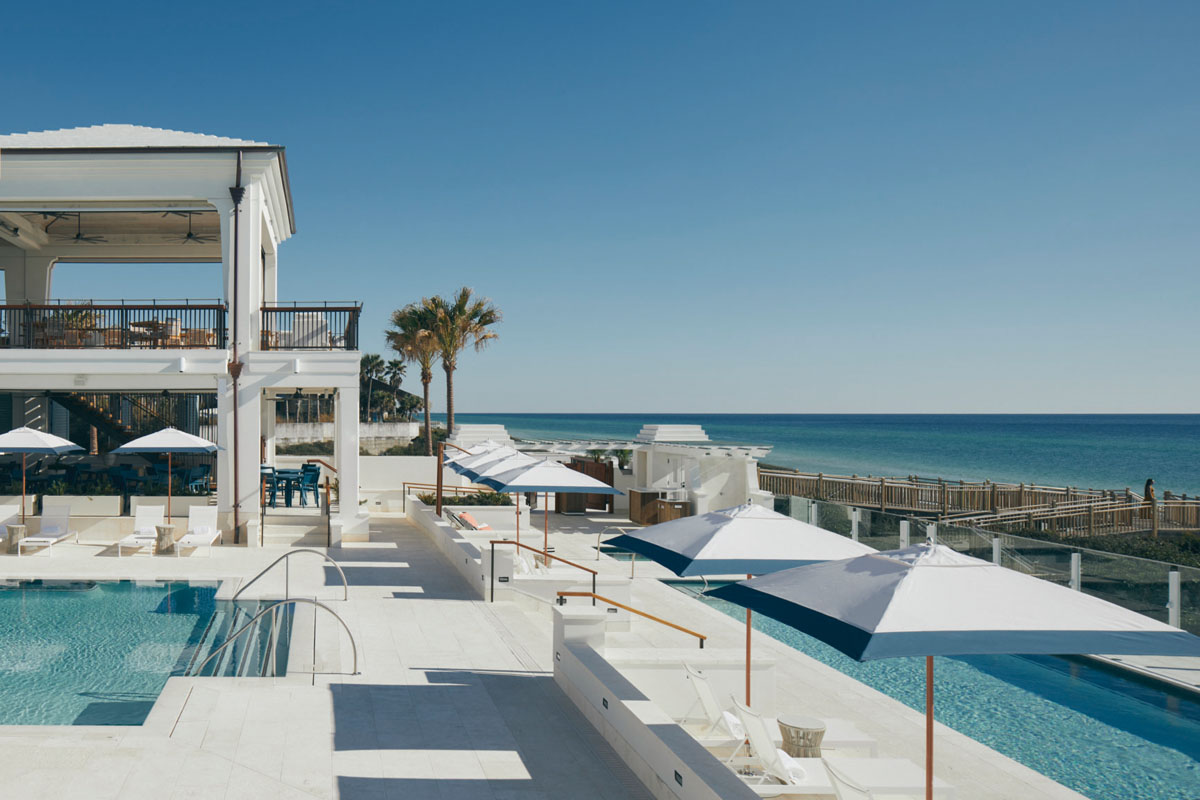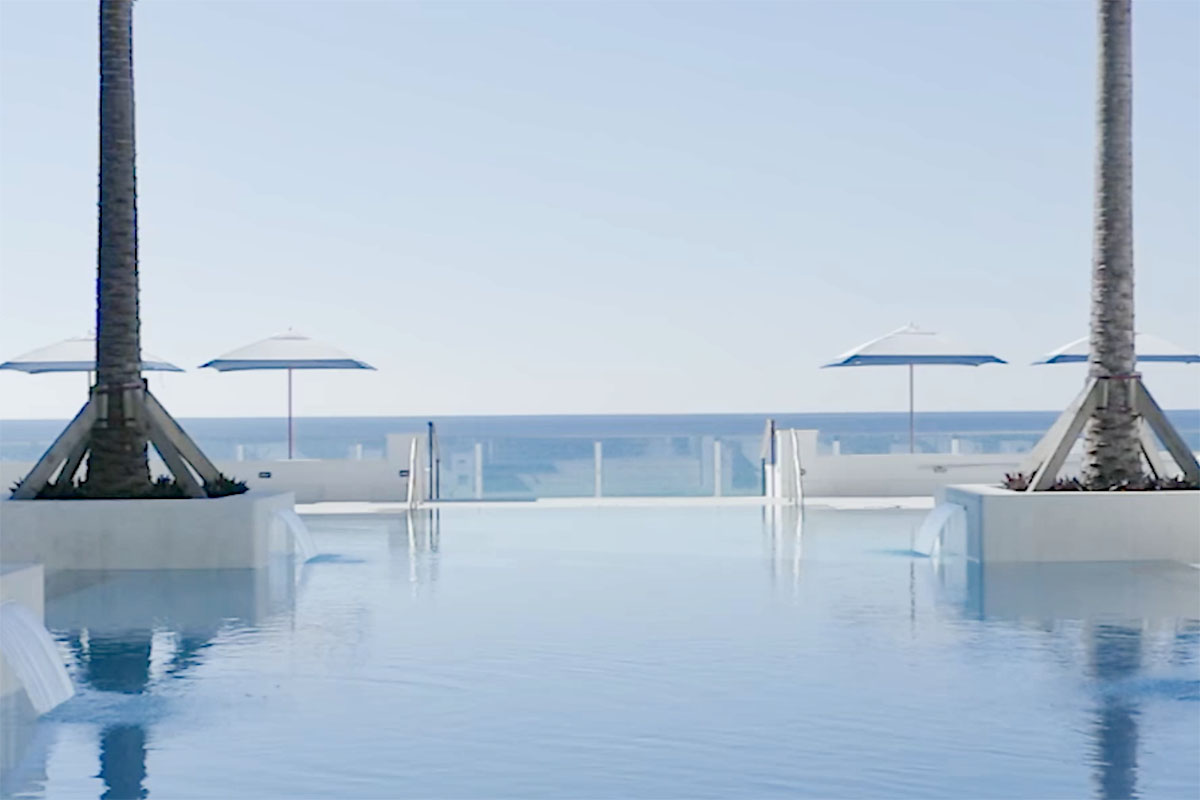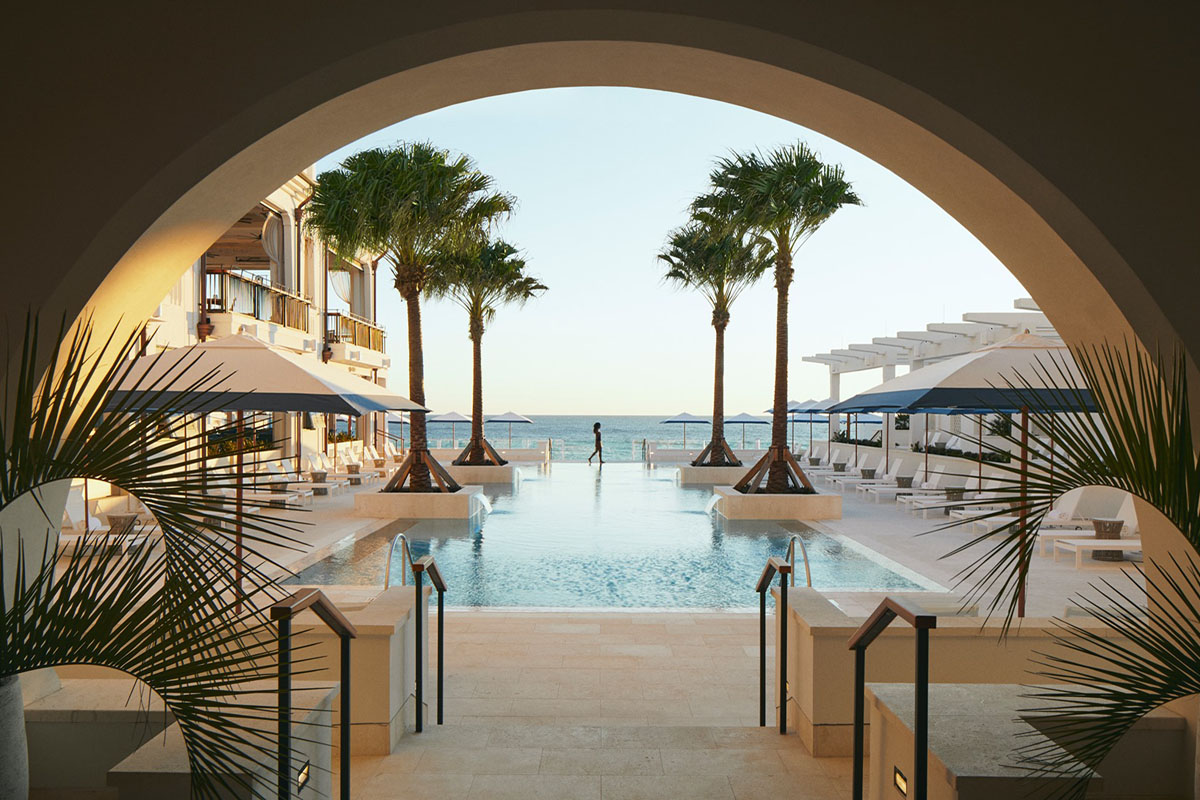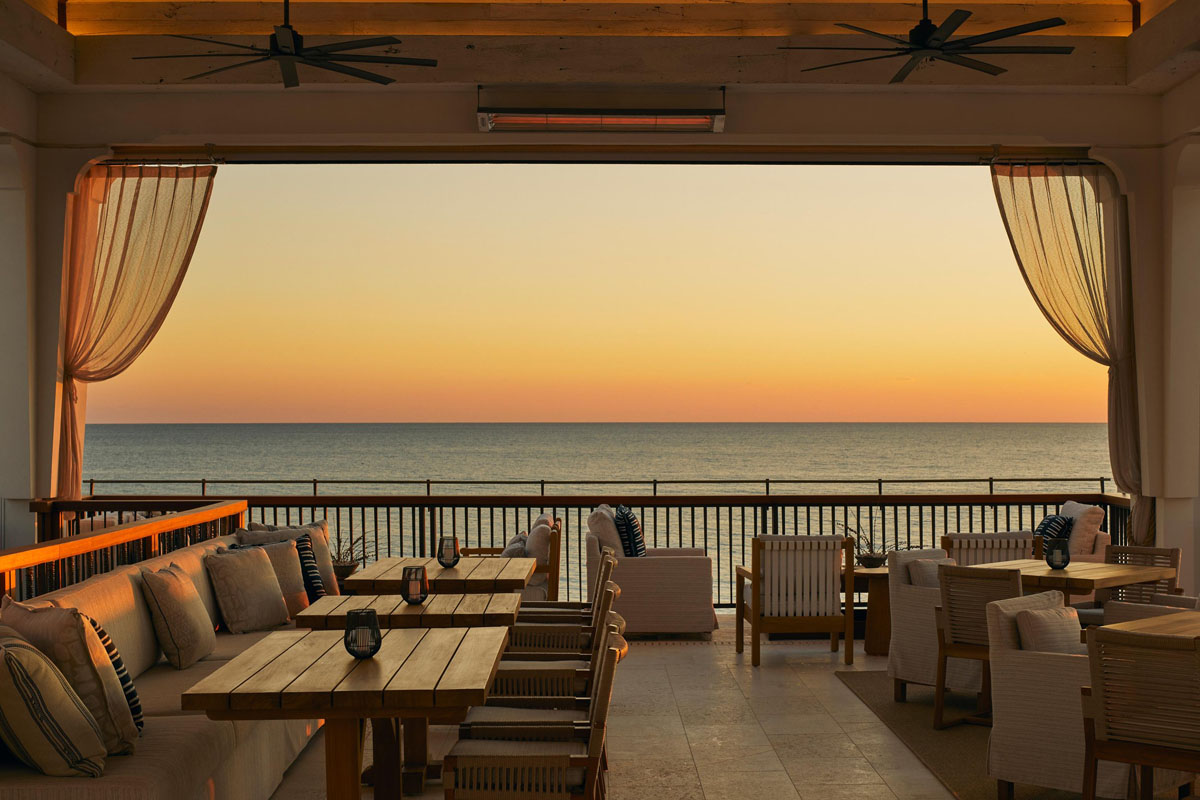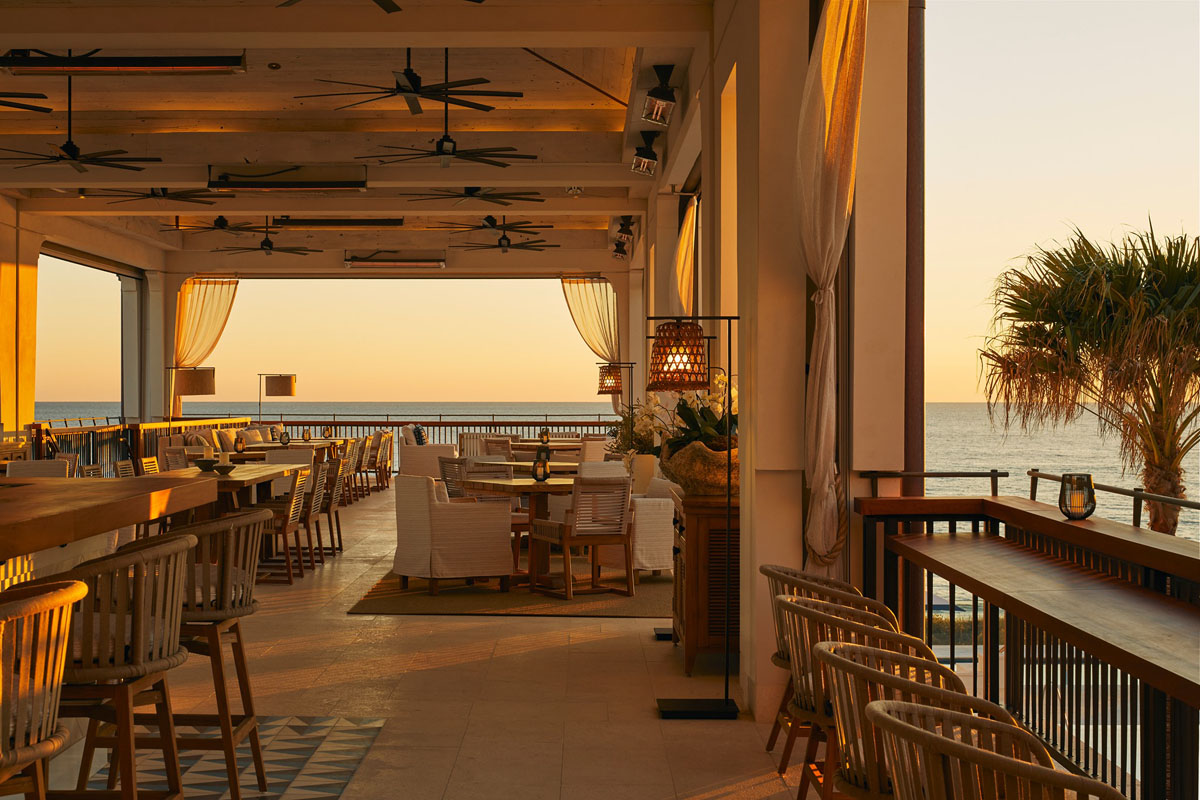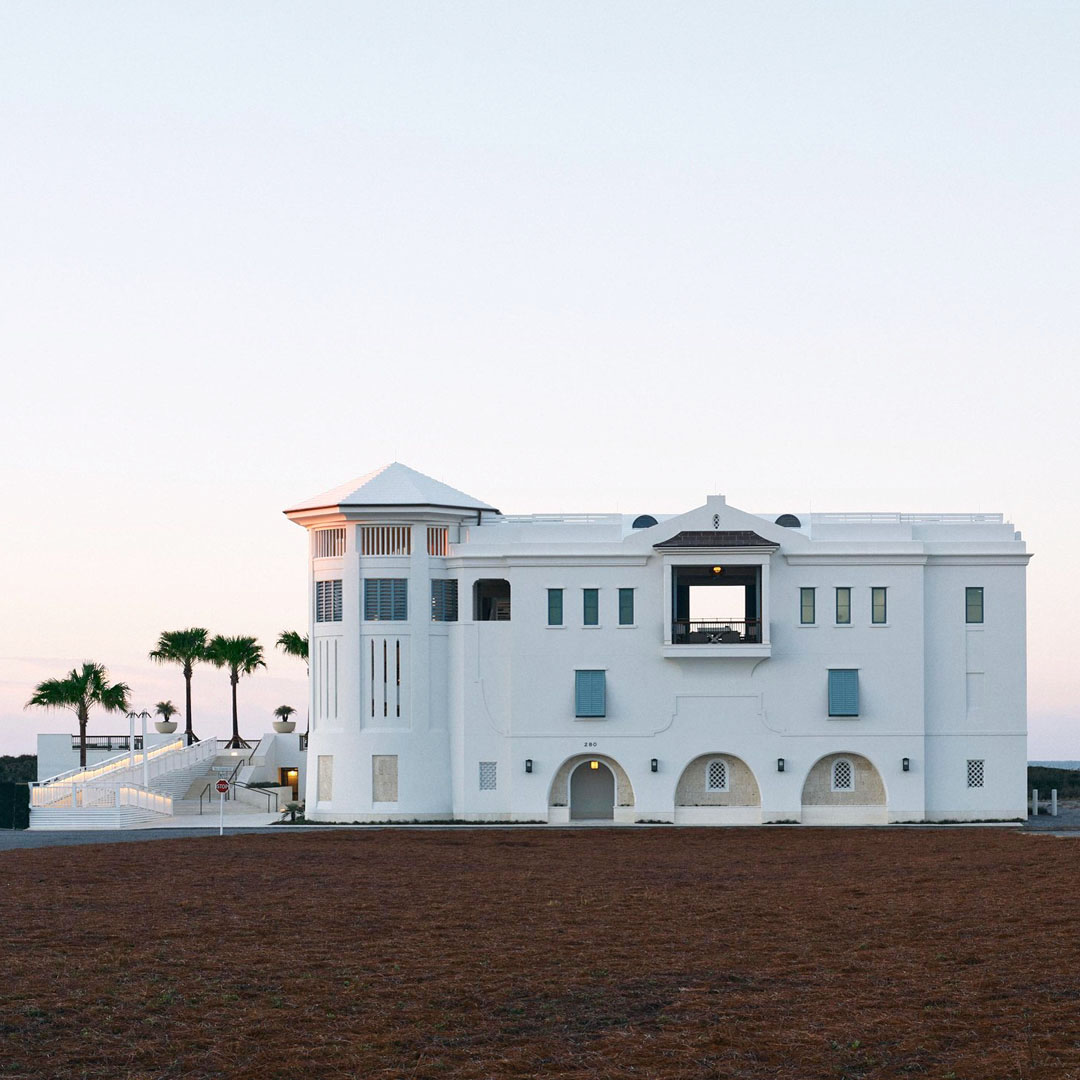 See Also: Courtyard Villa Combines Bermudan Architecture and Floridian Seaside Aesthetic
Via: Alys Beach