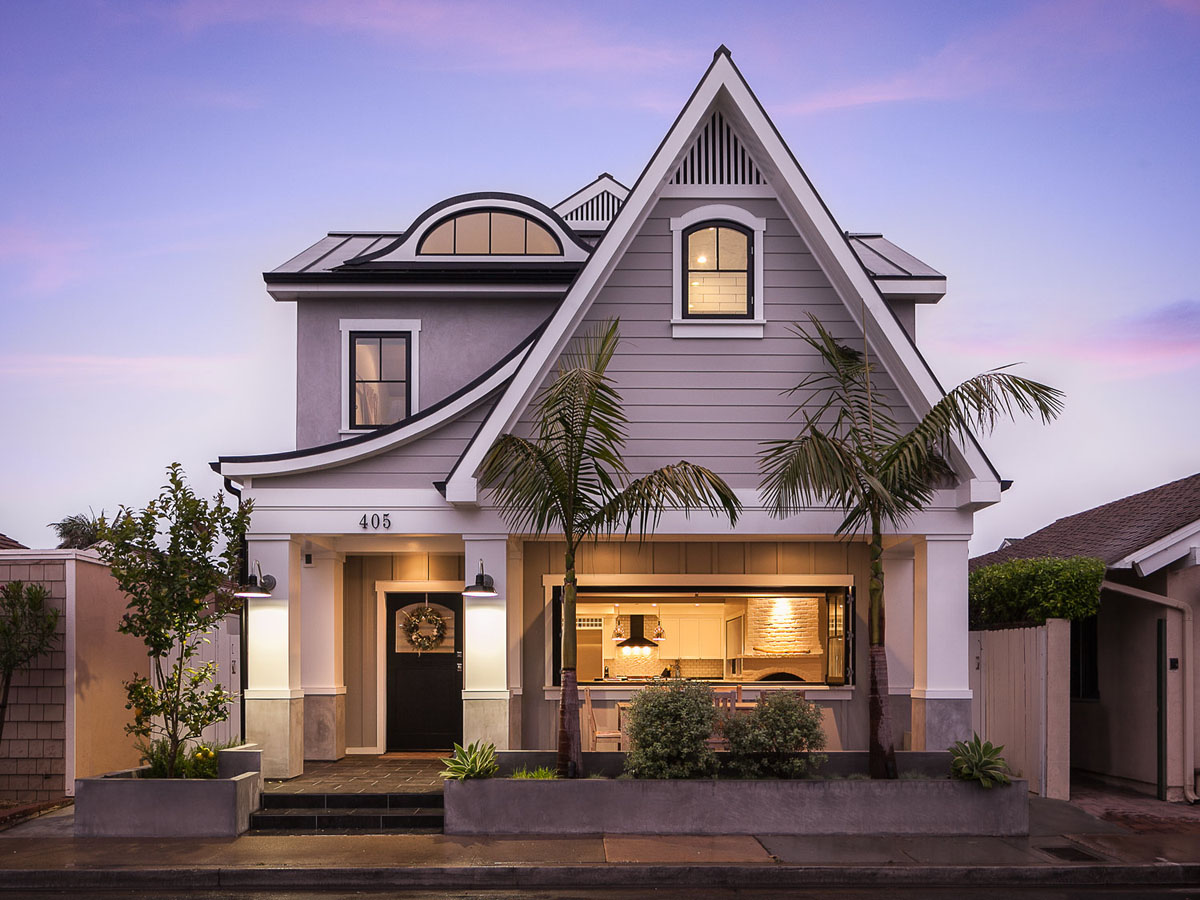 This elegant contemporary dream house in Newport Beach, California was built on a small lot. The exterior features a more traditional Craftsman look with curb appeal.
Designed by Eric Aust Architect, the home has an inviting and open front patio. The main floor has an open and modern layout. The second floor maximize its space to accommodate 4 bedrooms.
There is also a third floor recreational room with a roof deck with sunset views over the Pacific Ocean.