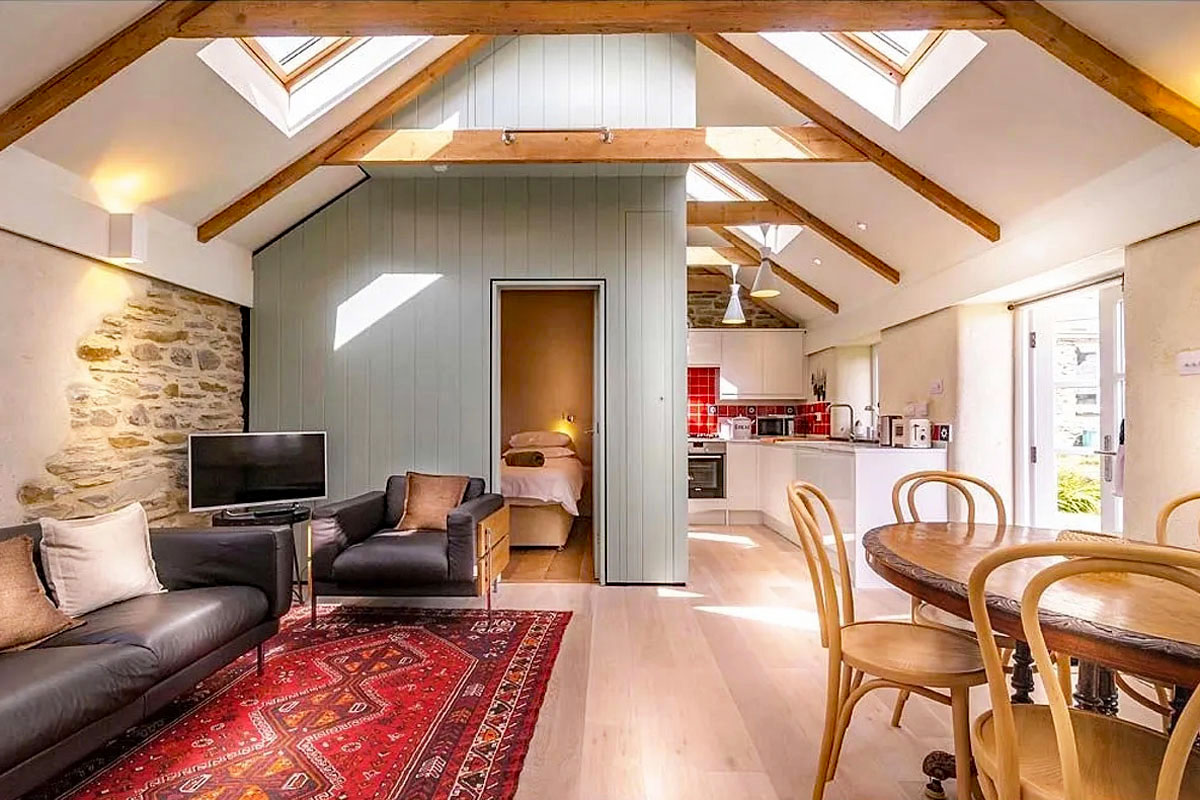 Porth Cottage near the village of Mawgan Porth in Cornwall, England is a cosy rustic vacation home in a converted barn just a short walk to the sandy shorefront.
The renovation by Bradley Van Der Straeten Architects created a rustic look with a contemporary farmhouse feel. New timber clad elements are inserted into this stone farm house, reinventing the Cornwall coastal property.
Newly installed green shiplap, exposed timber beams and stone walls provide a modern rustic look and create a tastefully decorated living area. 
A ladder is concealed behind a hidden closet and can be used for accessing extra storage spaces.