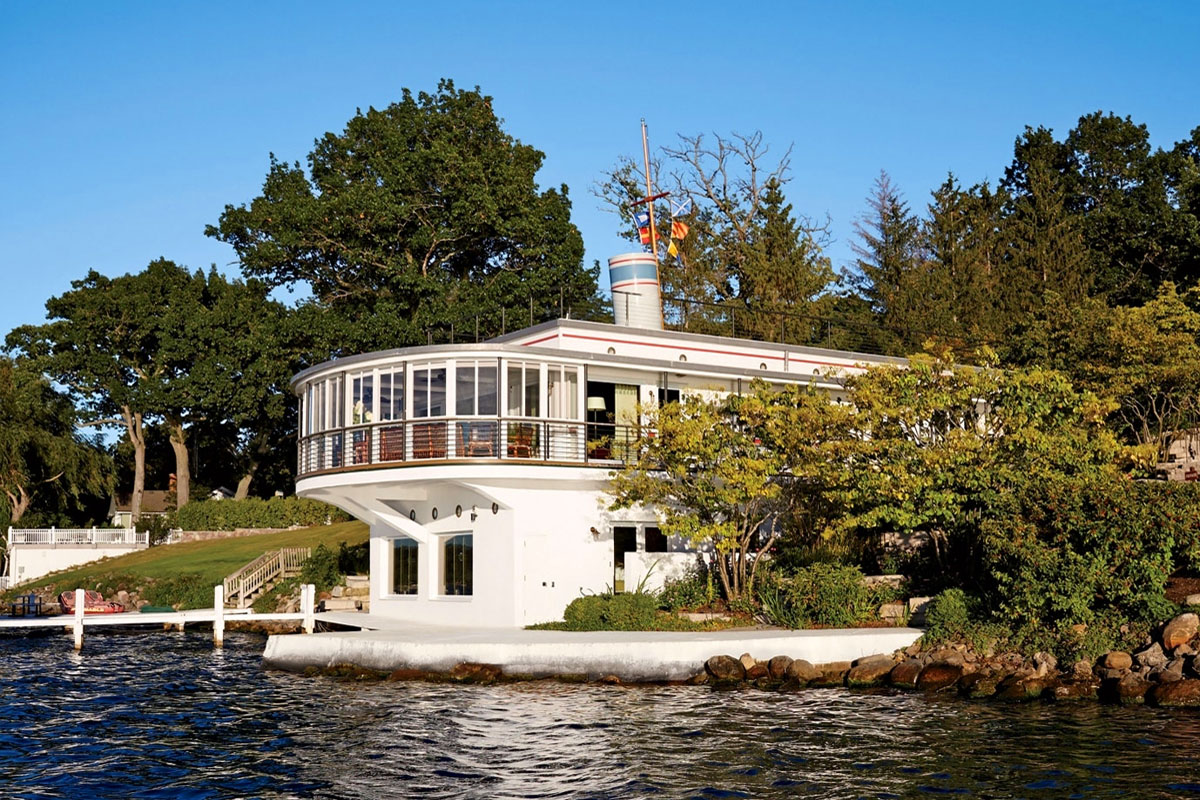 Built in the 1920s, a guest house that resembles an old steamship near Lake Geneva, Wisconsin was artfully updated by acclaimed interior designer Michael S. Smith.
The nautical-style structure with Art Deco flair is part of a waterfront estate on Geneva Lake. 
The interiors are clad in mahogany, and the living room is accessed from either side via an exterior walkway with railings.
At the end of the main living area is a small kitchen fronted by a whimsical bar. Sleeping cabins on the lower level features impeccable millwork.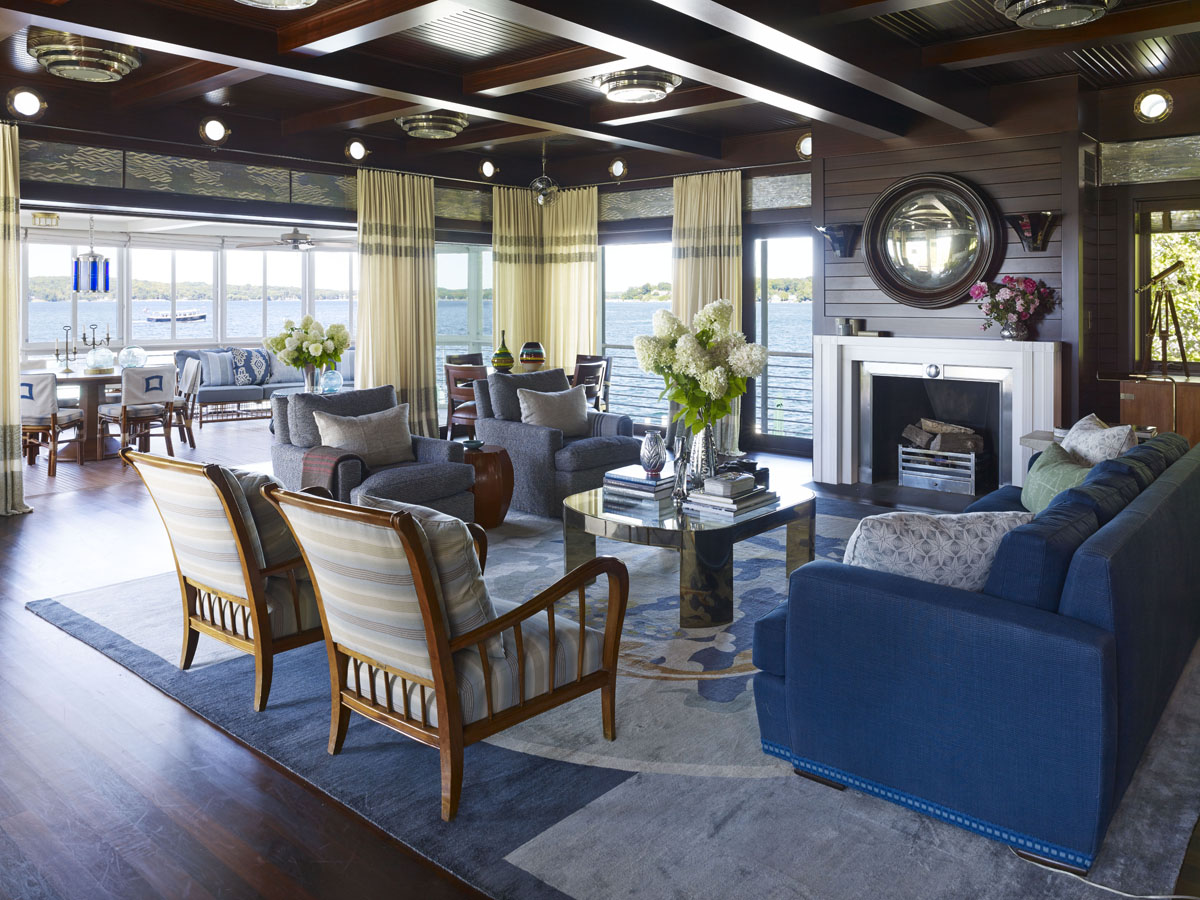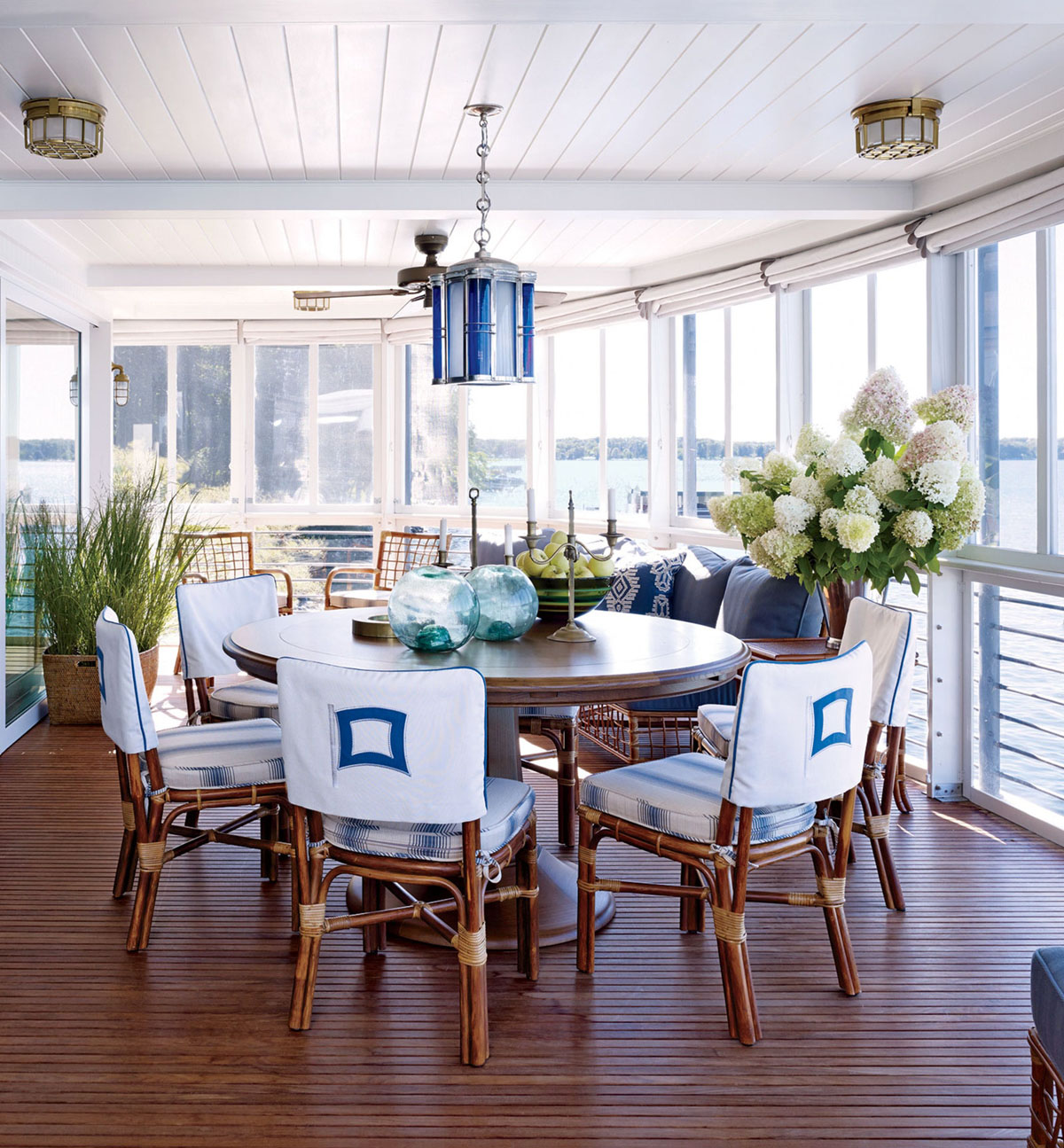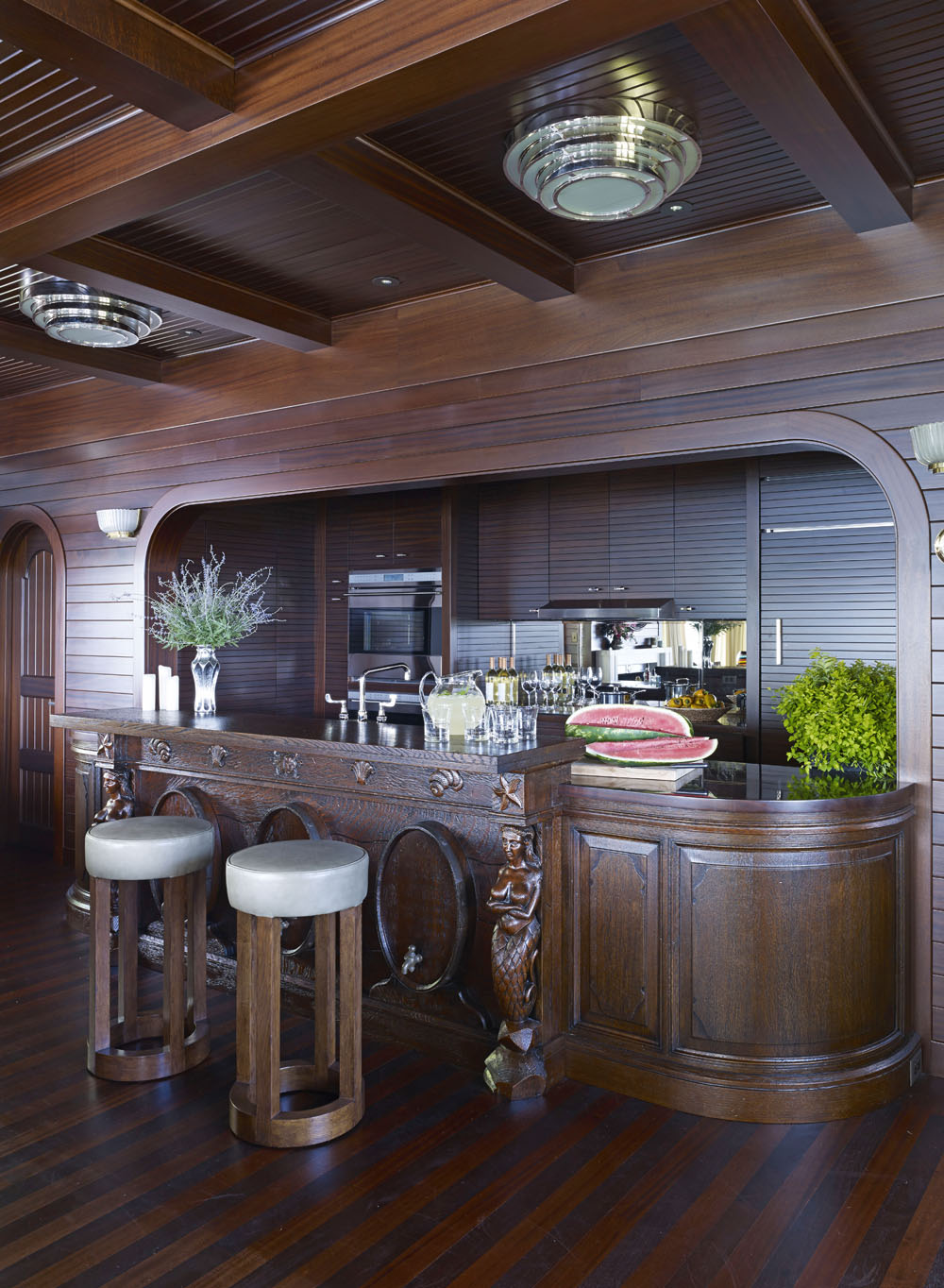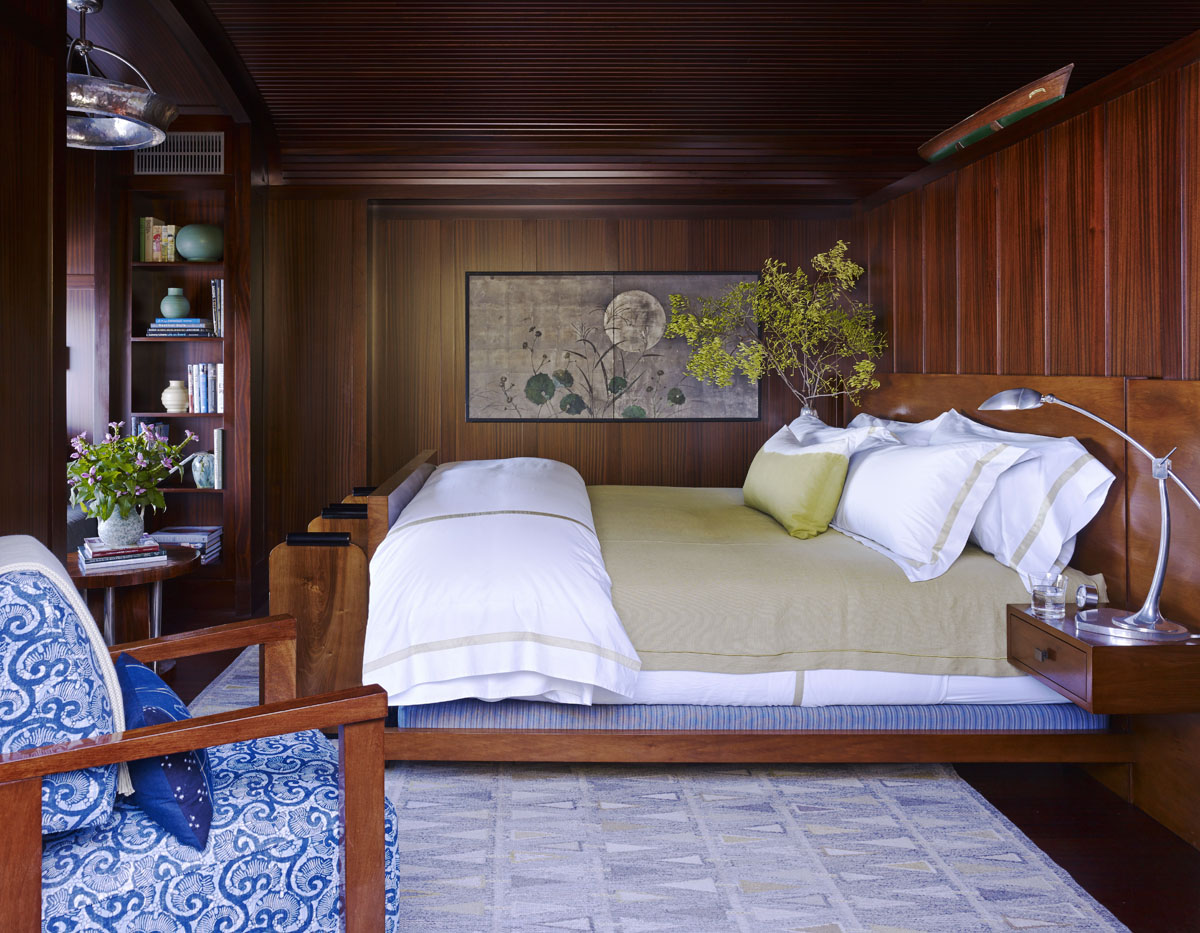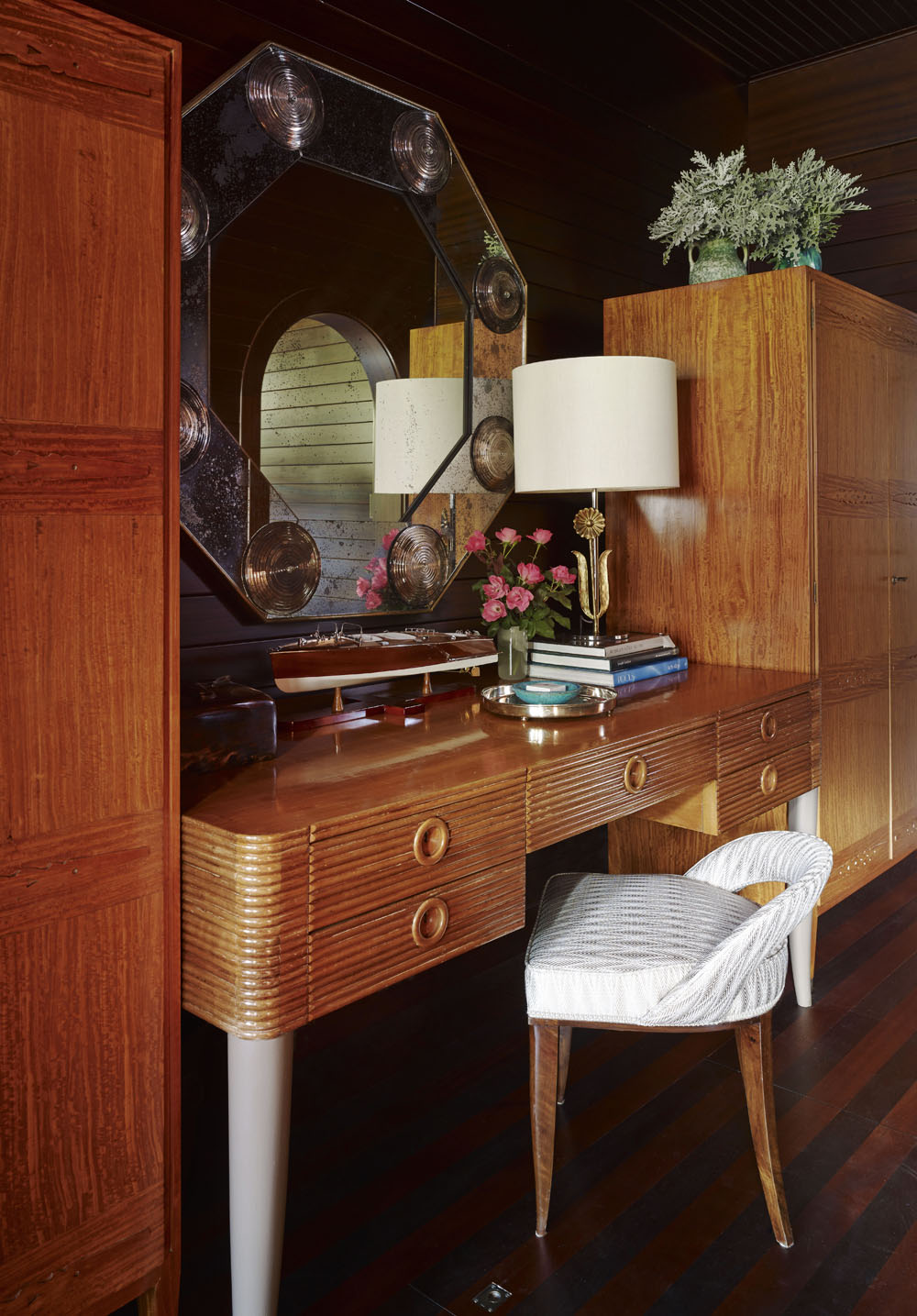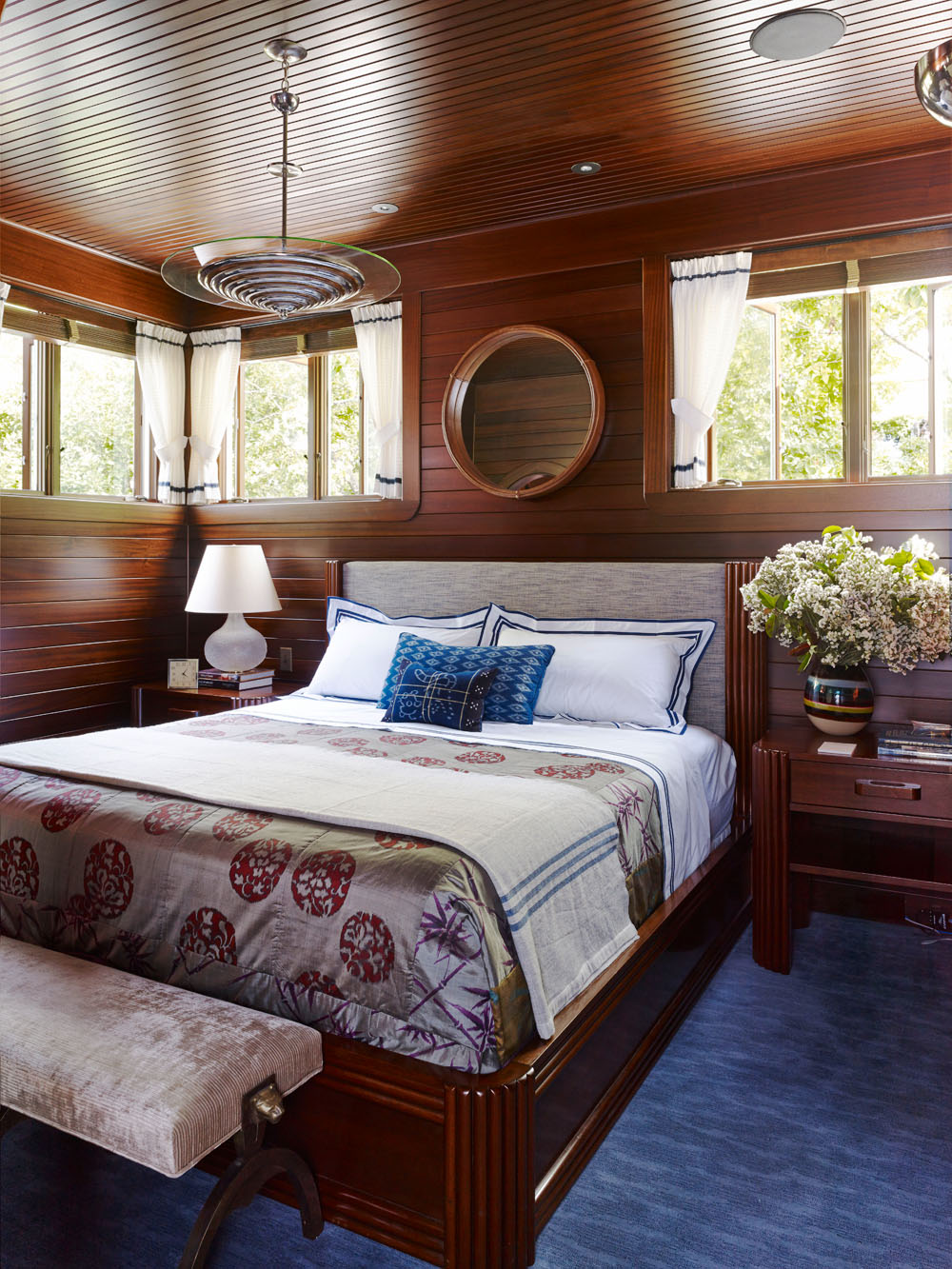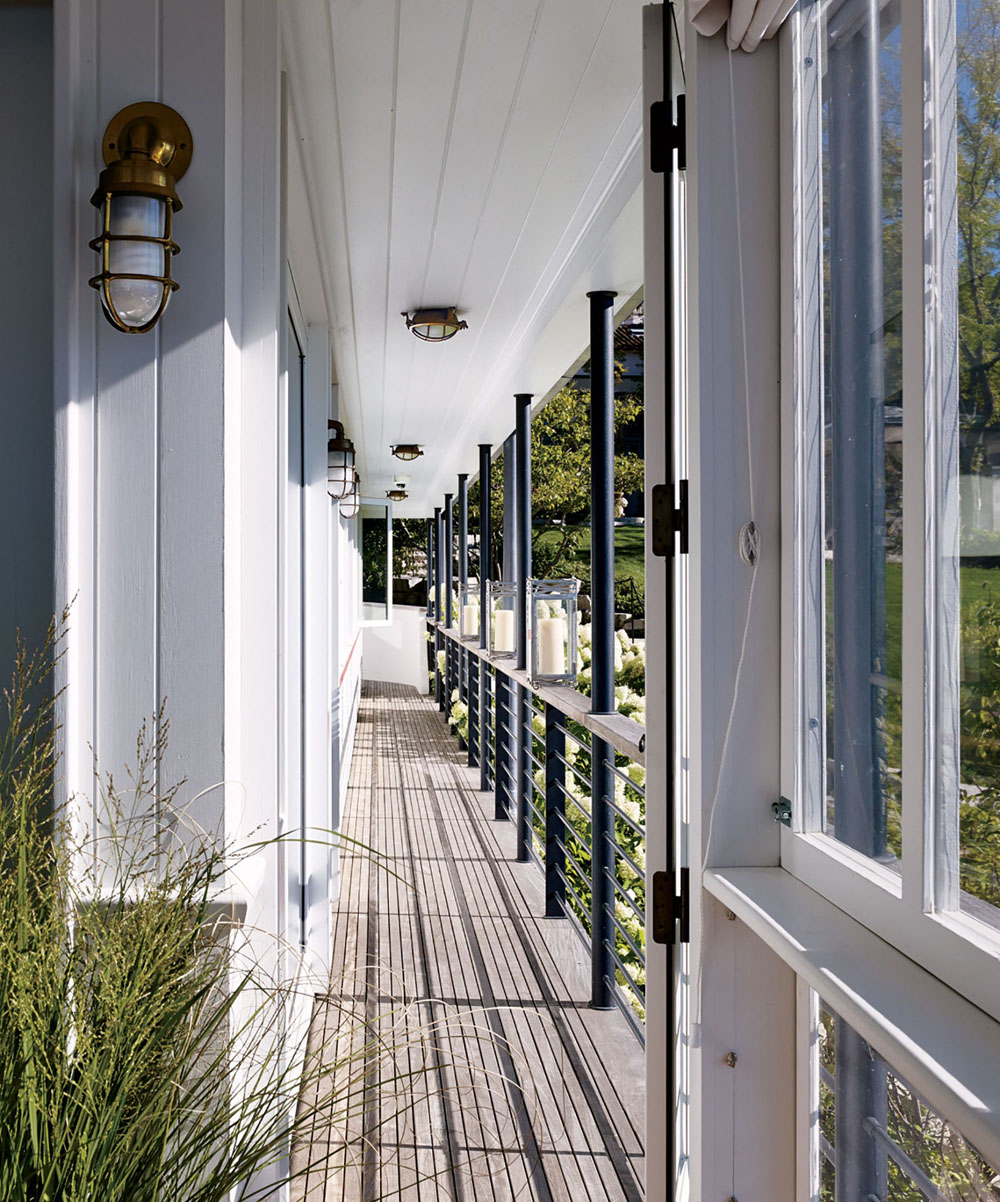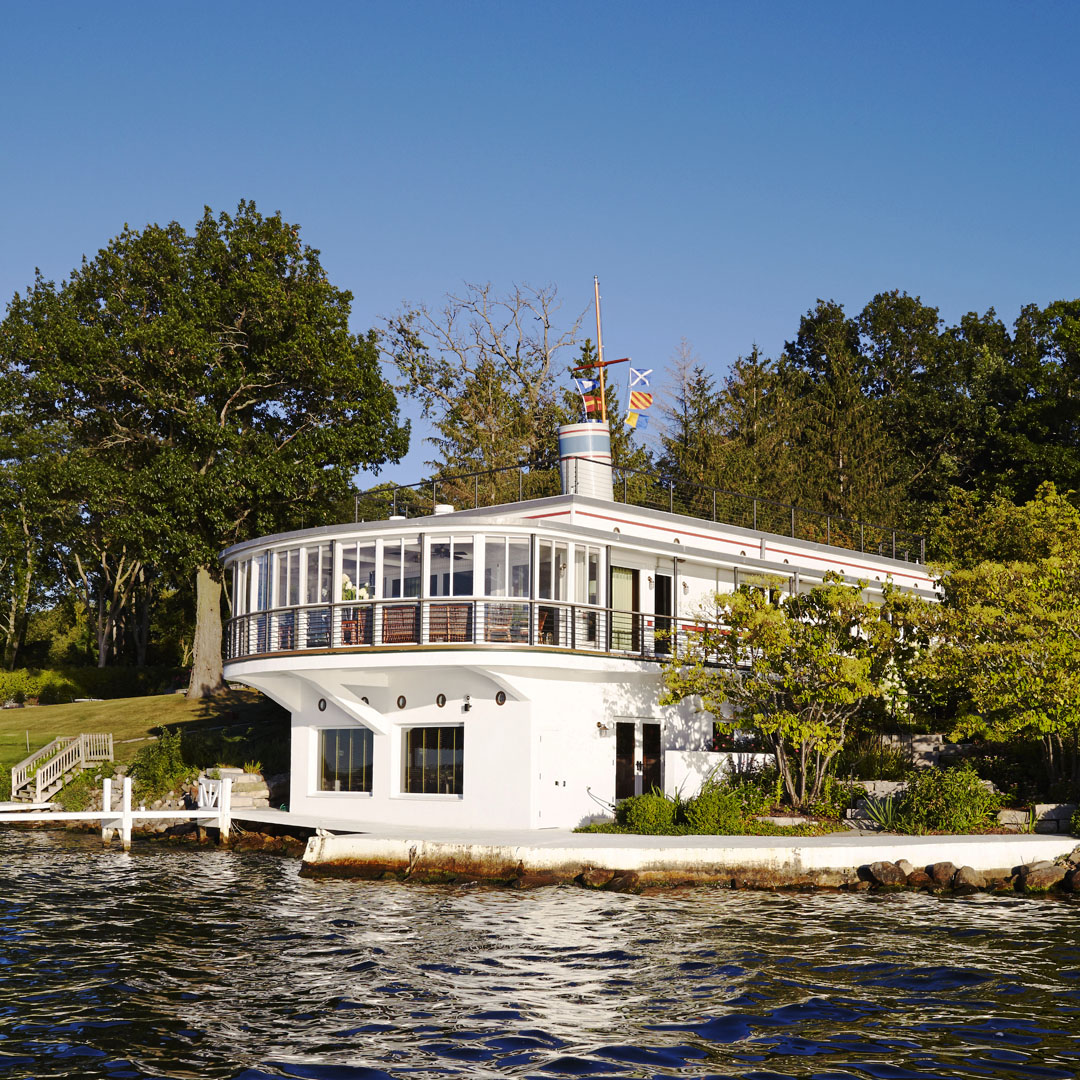 See Also: Riverfront Boat Themed House Inspired by Vintage Steamships
Via: AD