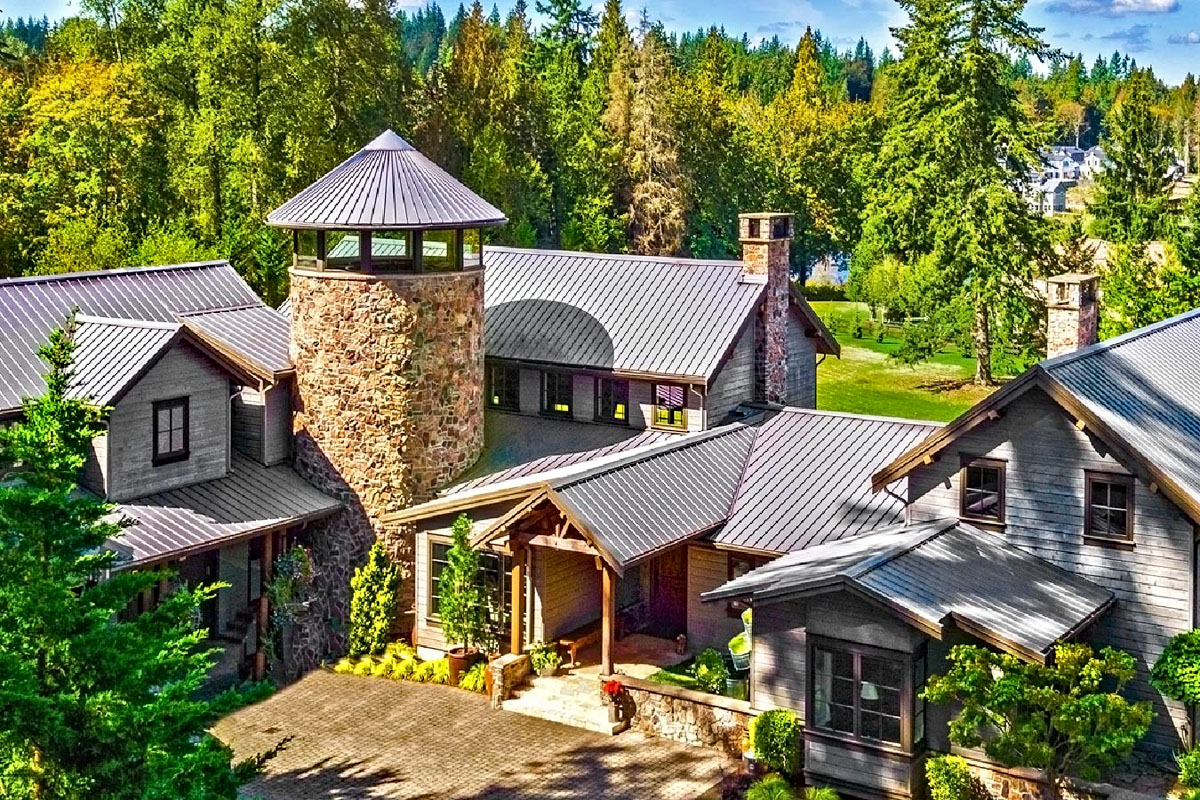 This timeless country house in Sammamish, Washington is a stunning stone and wood farmhouse retreat with nature infused into every room.
Designed by Gelotte Hommas Drivdahl Architecture, the 7,300-square-foot home features a spacious main living room with clerestory windows that flood the space with natural light. The great room with vaulted ceiling contains the kitchen, dining and living area. 
The kitchen includes a separate preparation area, bistro oven and extra-large pantry.
The master bedroom has a bath grotto that flows out to a private trellis-covered courtyard.
A central spiral staircase in the stone tower connects all the floors, including a basement entertaining room with a wine cellar and a wraparound bar.