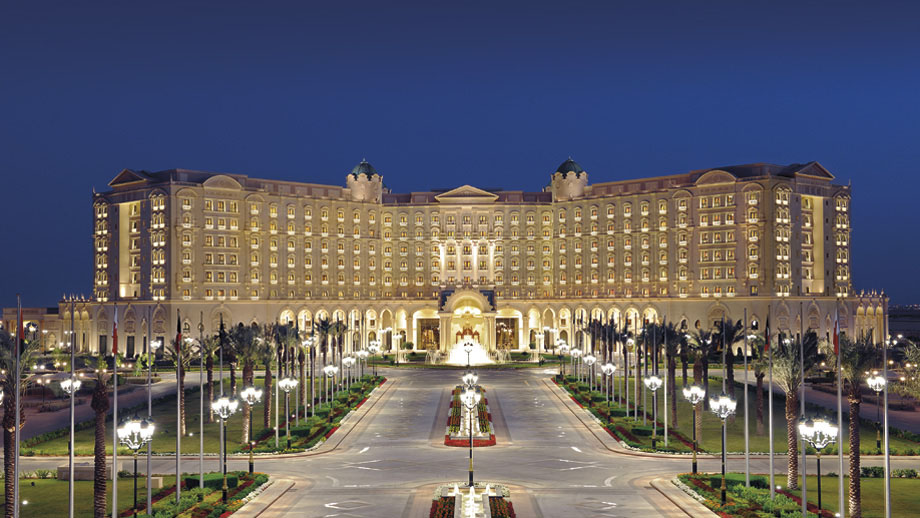 The original concept of The Ritz-Carlton, Riyadh in the Kingdom of Saudi Arabia was designed to serve as a royal guest palace for visiting dignitaries and heads of state.
This elegant hotel modeled on traditional palaces and Arabian architecture is situated within 213,500 square meters (52 acres) of exquisitely landscaped gardens with native palms, olive trees from Lebanon and water fountains, creating an oasis in the heart of the Arabian Peninsula.
The interior design of the luxuriously appointed guest rooms feature colors and textures of the region. The stunning indoor swimming pool has floor-to-ceiling windows, and the pool foyer features a breathtaking grand staircase.
The colossal ballrooms can accommodate the largest international summits and events.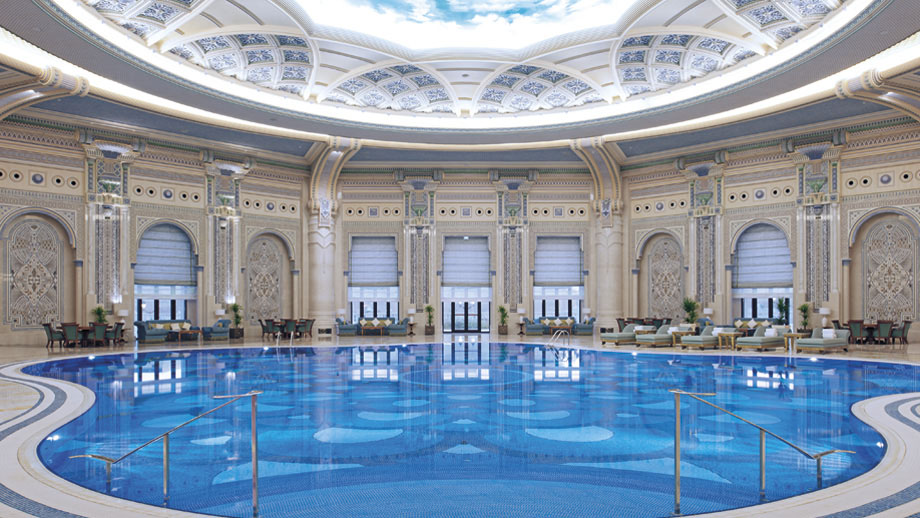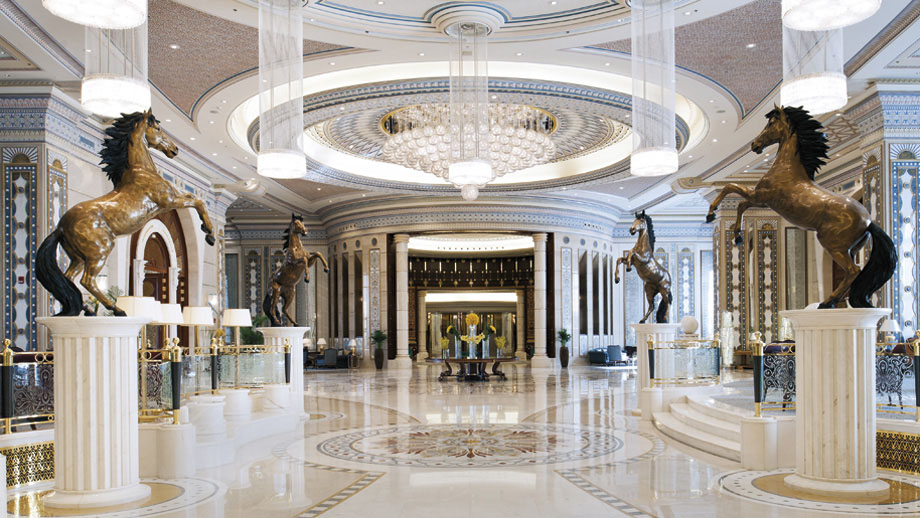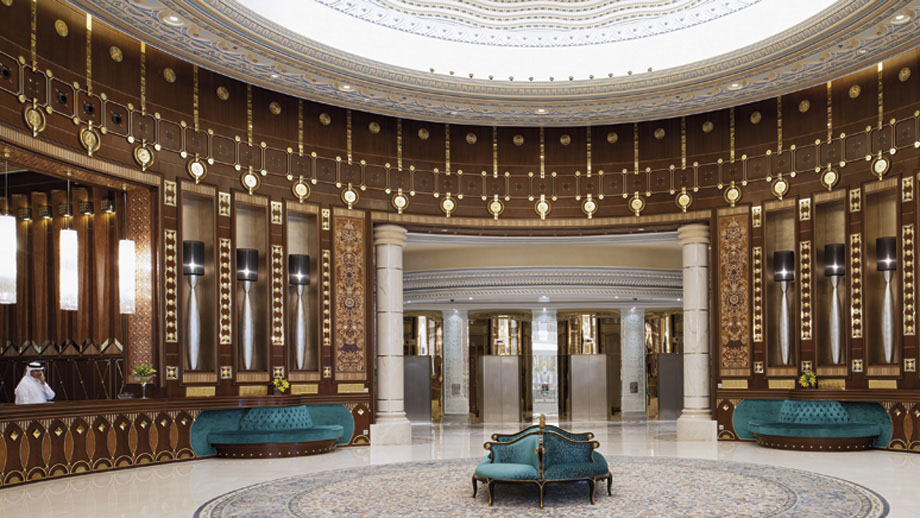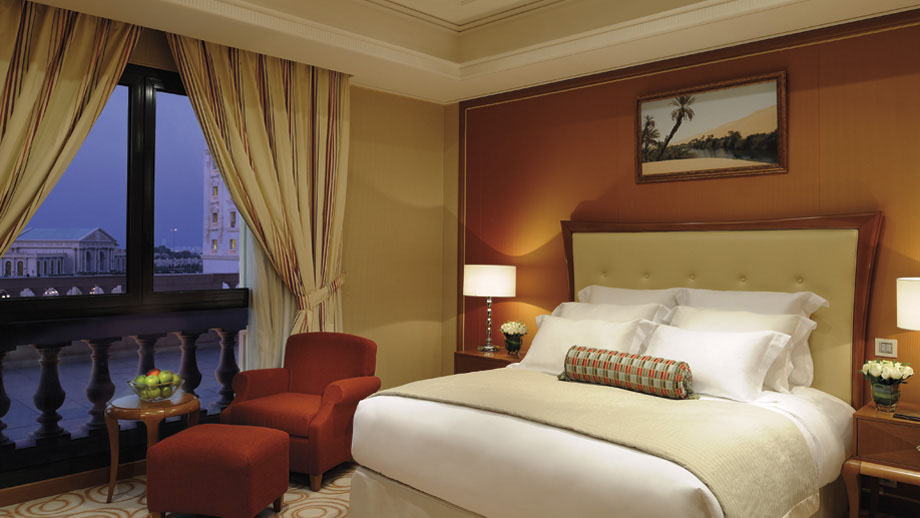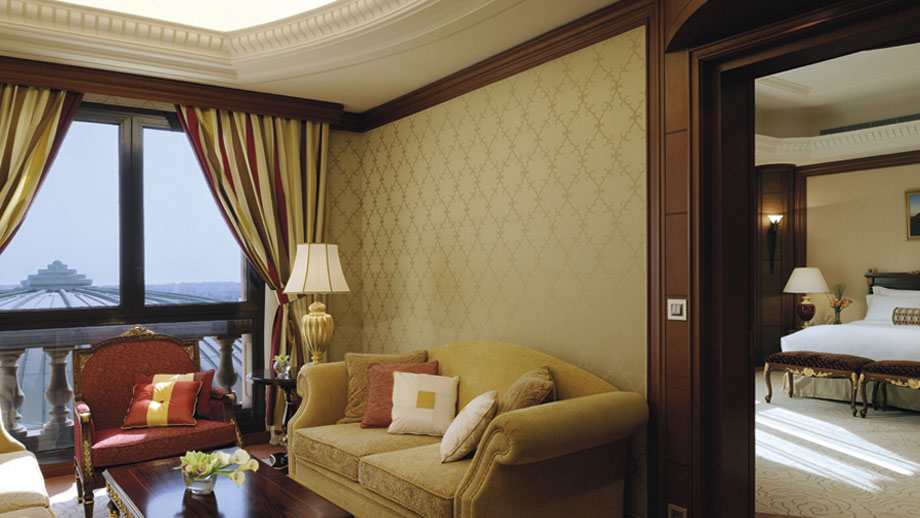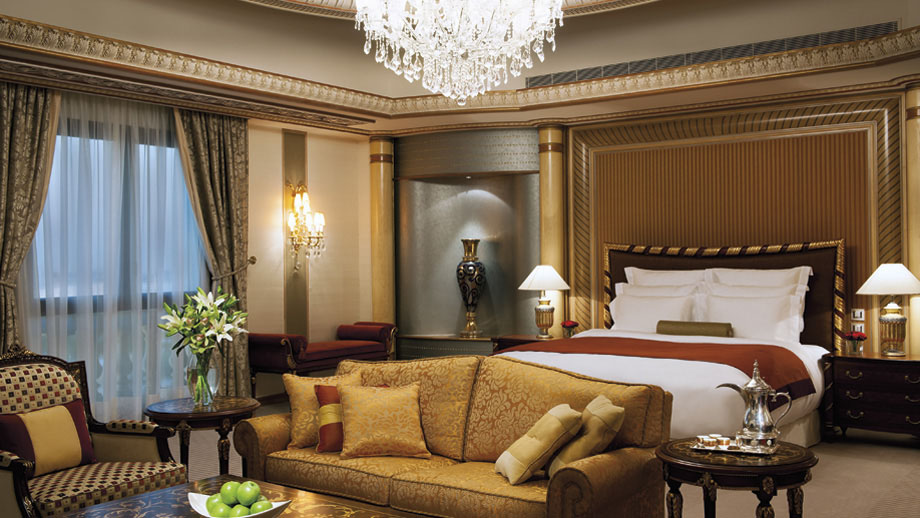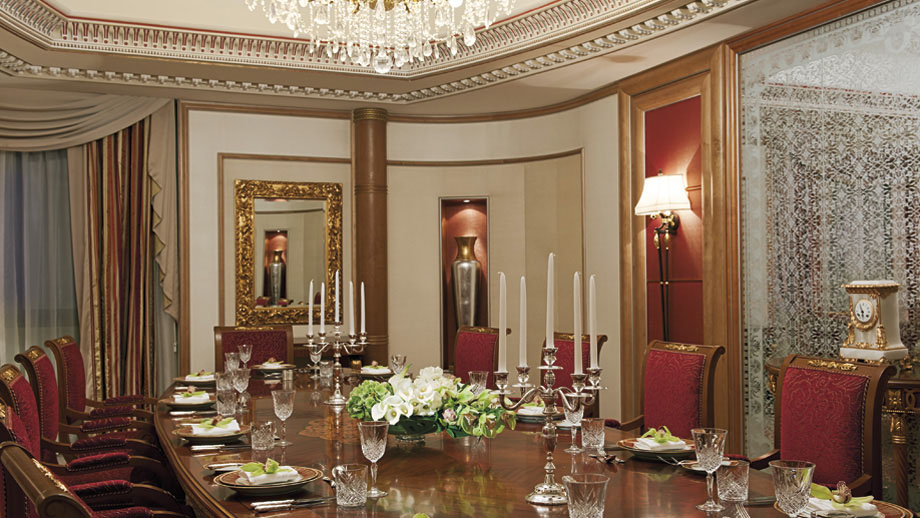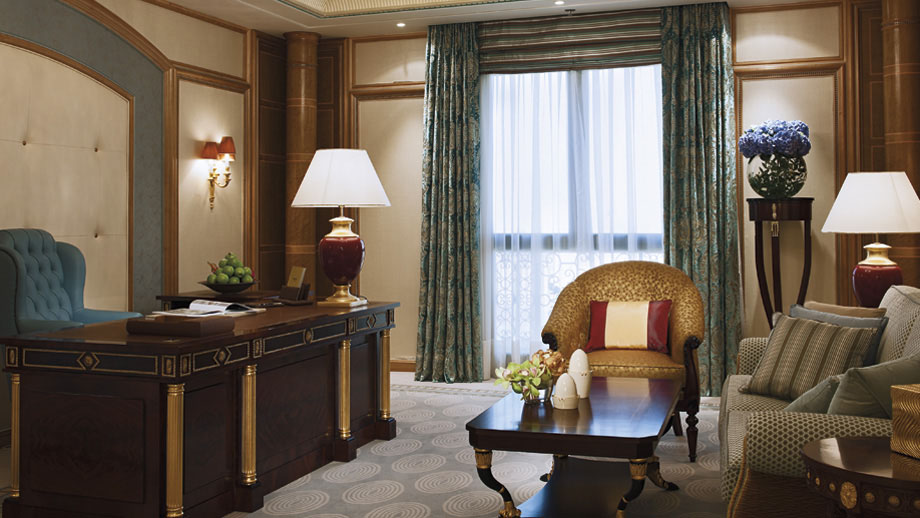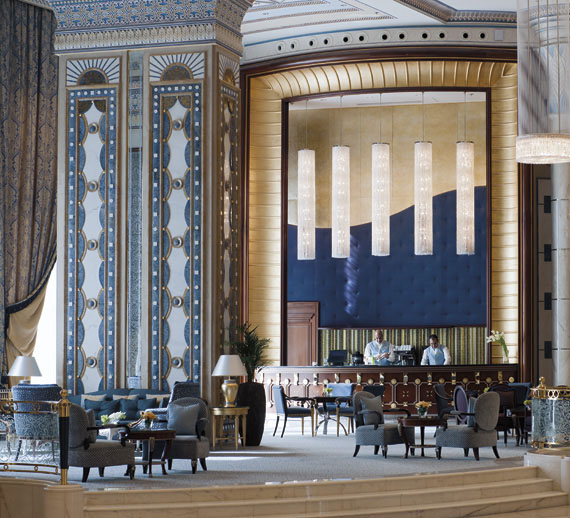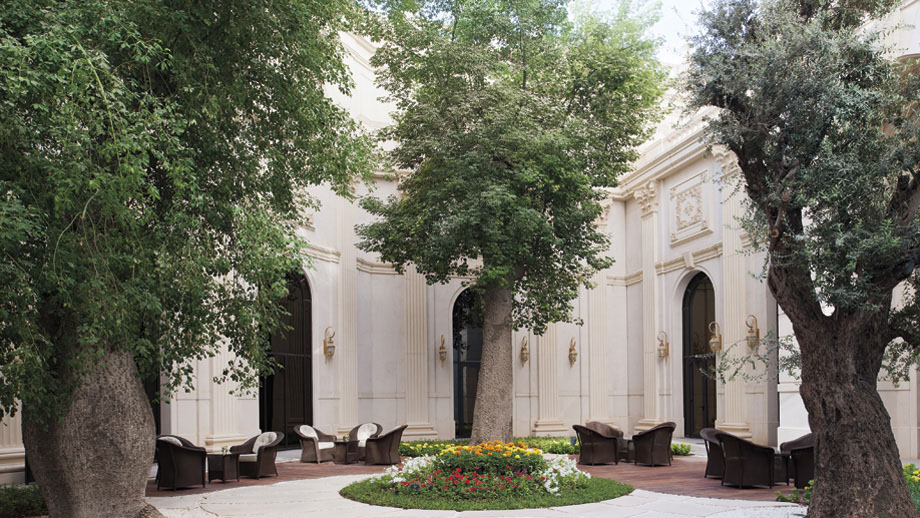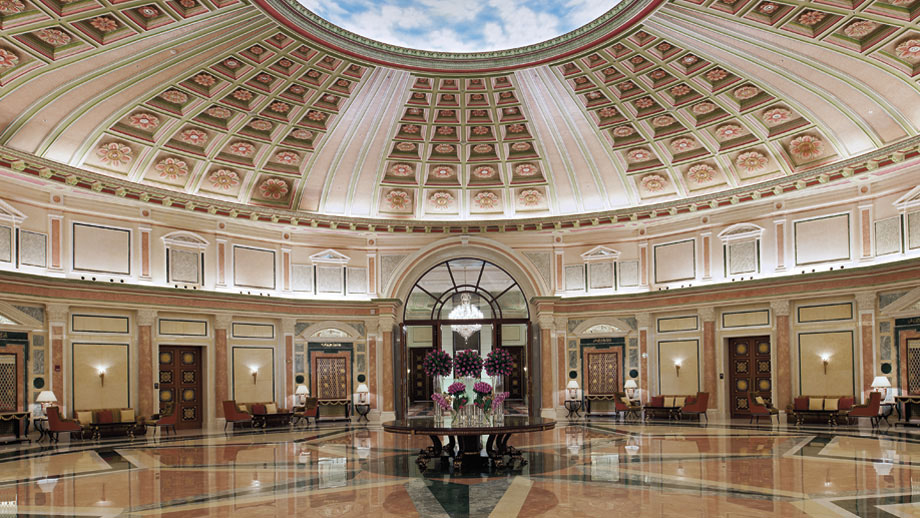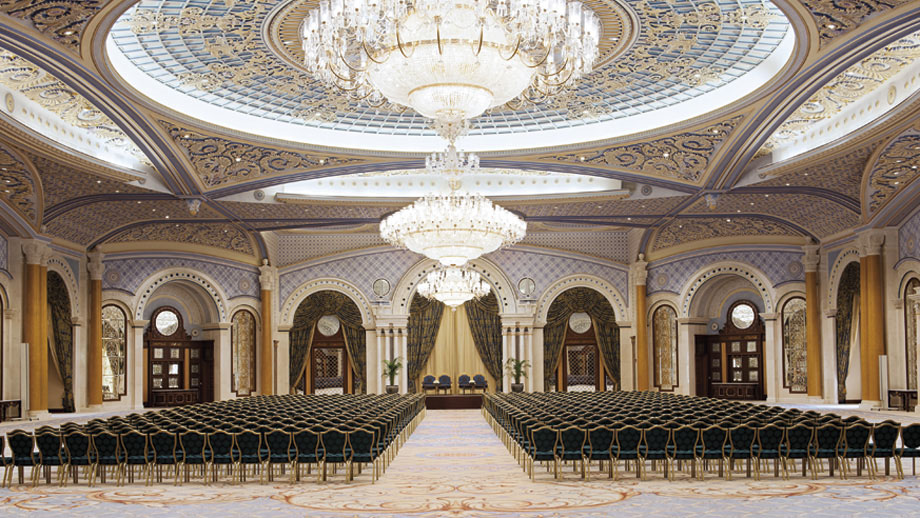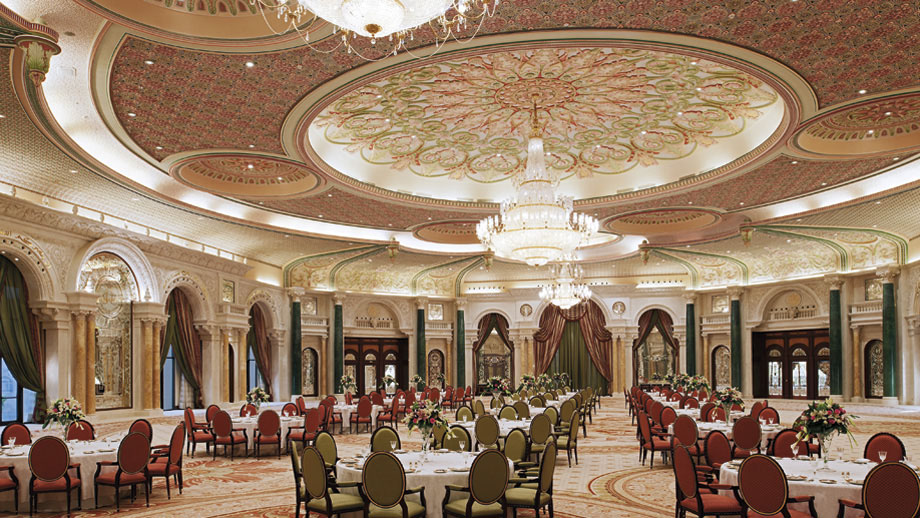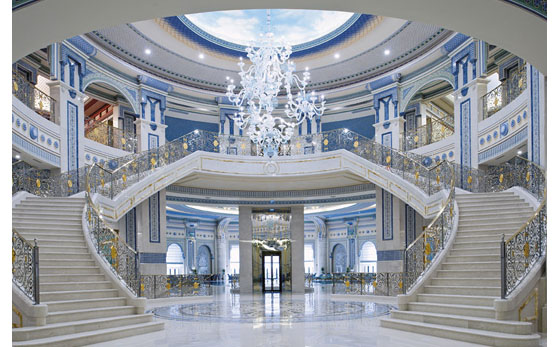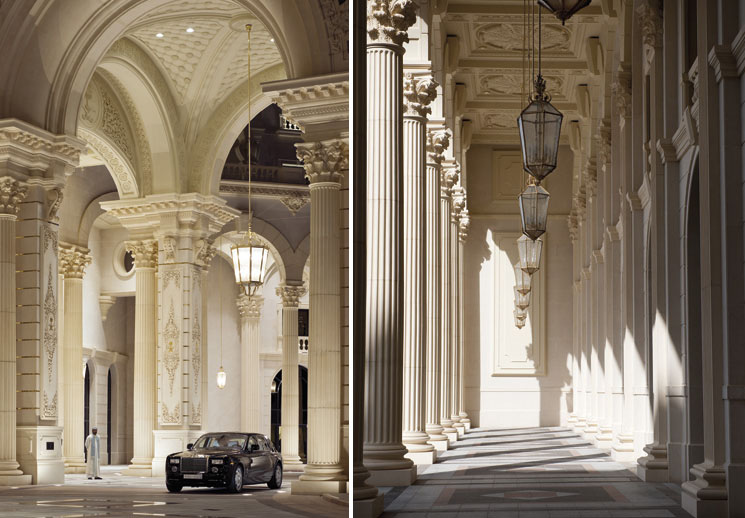 Images: Ritz-Carlton