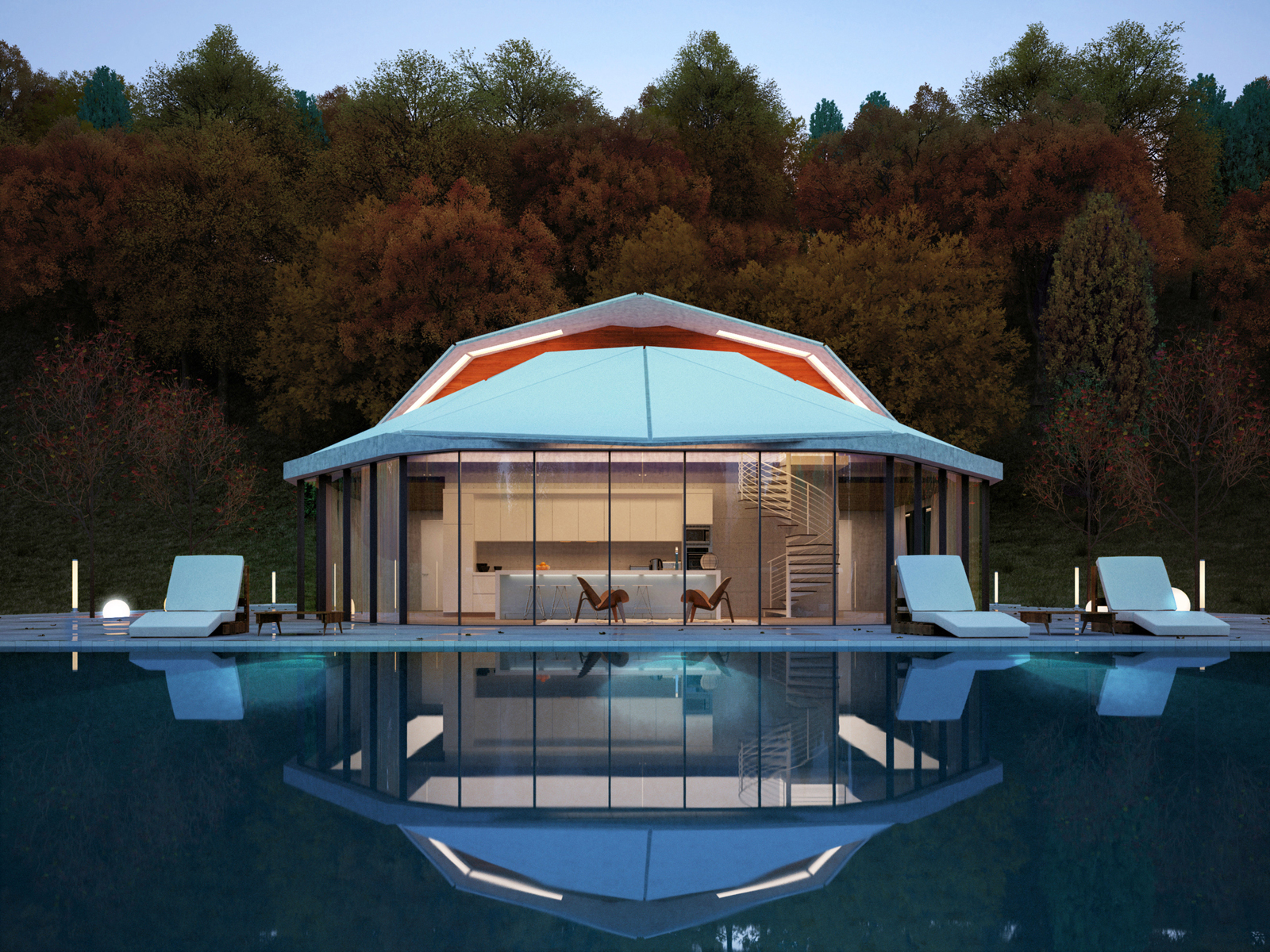 Located in the foothills of Almaty, Kazakhstan, this unique modern villa resembles a shell.
Designed by Lenz Architects, the goal was to create a separate, isolated and safe space, while making it possible to enjoy the wildlife. Inside has a large studio with a kitchen, bedroom, bathroom and a relaxation room. A spiral staircase leads to an open and comfortable guest bedroom.
The exterior consists of dynamic aluminum panels which can close windows using an electronic mechanism and isolate the house from the environment, providing security and soundproofing. The metal framework allows natural light to enter the interior.