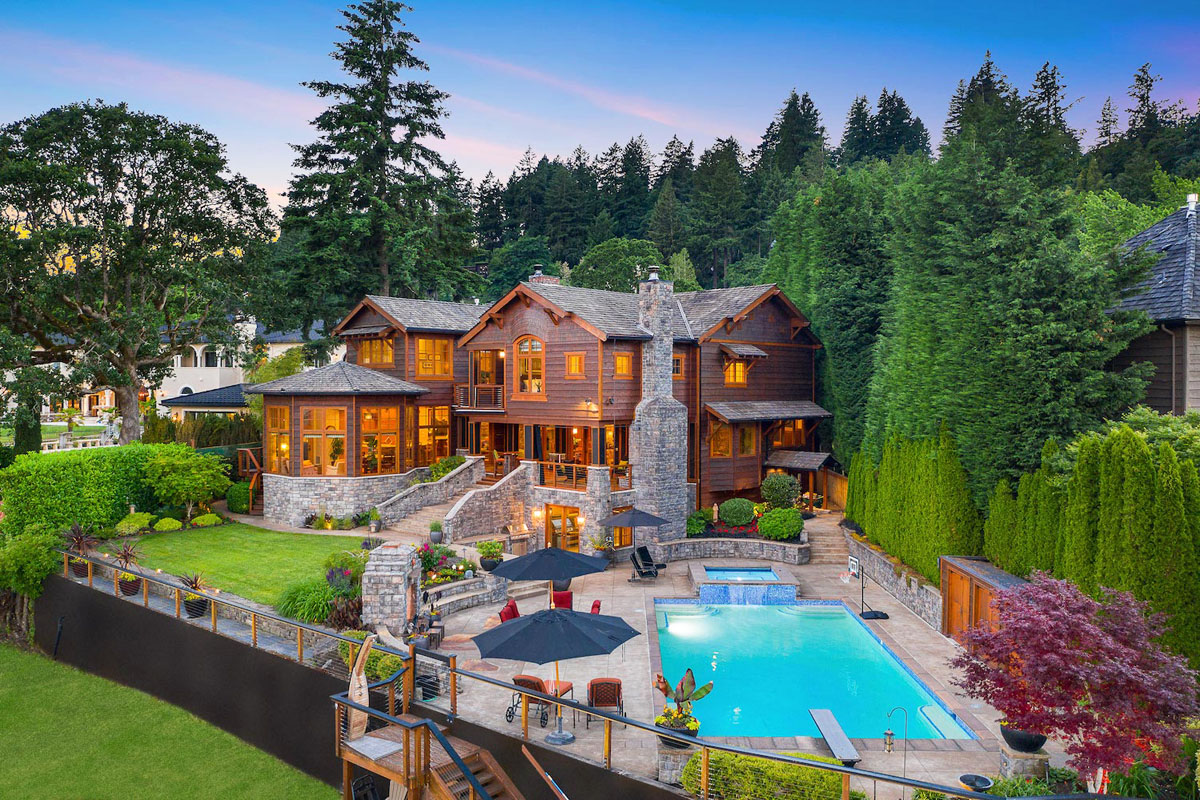 Designed to be true to its roots, this riverfront estate in Lake Oswego, Oregon, a suburb of Portland, is perfect for boating, swimming or even landing your float plane.
Built by Riverland Homes, the 7,800 square foot timber home exterior is accented with handmade clear fir window trim. The kitchen curved cantilevered granite countertops and woodwork, including fir cabinets and bamboo ceilings, reflect the property's Pacific Northwest natural surroundings. 
The covered patio, outdoor terrace and swimming pool overlook the Willamette River.