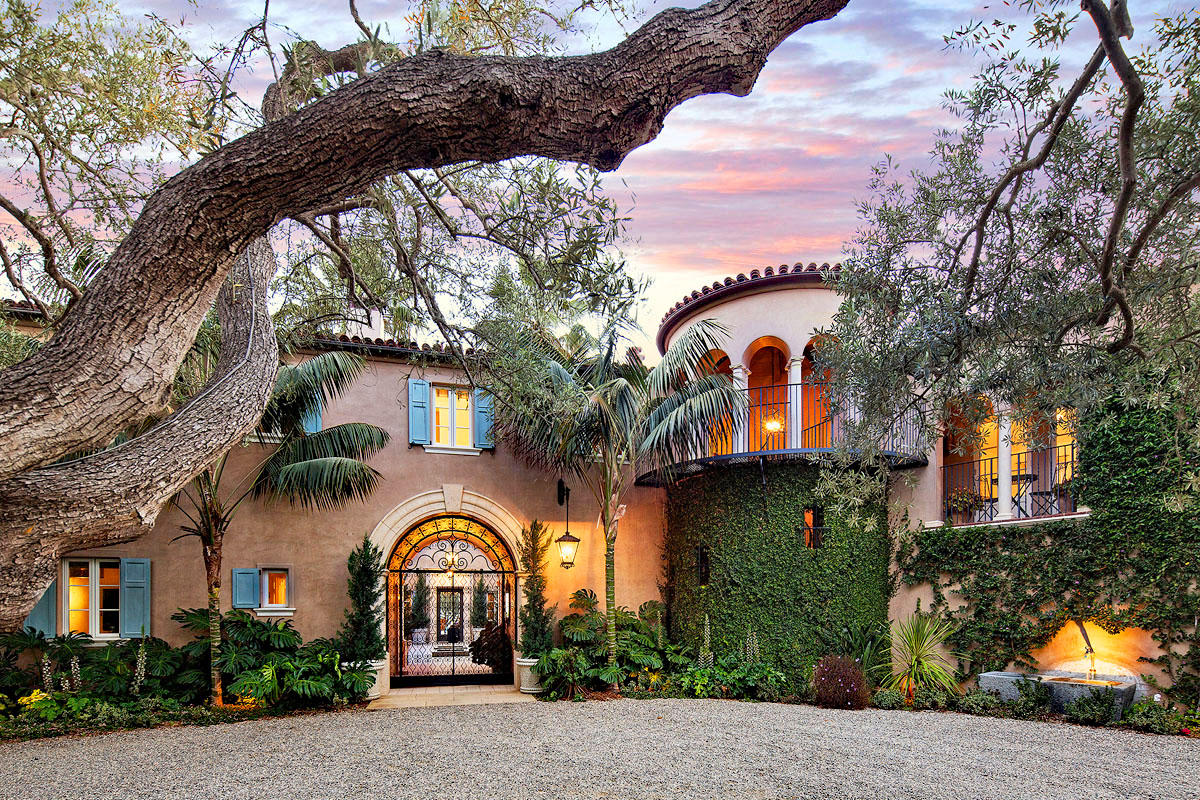 Set on a hill in the exclusive community of Hope Ranch in Santa Barbara, California, this Provence-inspired home is surrounded by lush gardens and ocean vistas.
The house is anchored by two tall stair towers and enjoys a 360 degree view of the Pacific Ocean and the Santa Ynez Mountains.
The front of the house has a castle-like exterior with design details that recall the south of France. A vaulted tunnel behind the iron gates opens to an enclosed central courtyard where the front door is on the opposite side. 
Inside, the heart of the home is a vintage bar with playful lighting and rattan stools. It is positioned off the entry hall, living room, and sunroom. The upstair lounge opens to a glass hallway and master bathroom where there is a balcony with ocean view.
The dreamy Provençal setting is enhanced by the lush greenery, cool water hues from the swimming pool and the breathtaking Pacific Ocean backdrop.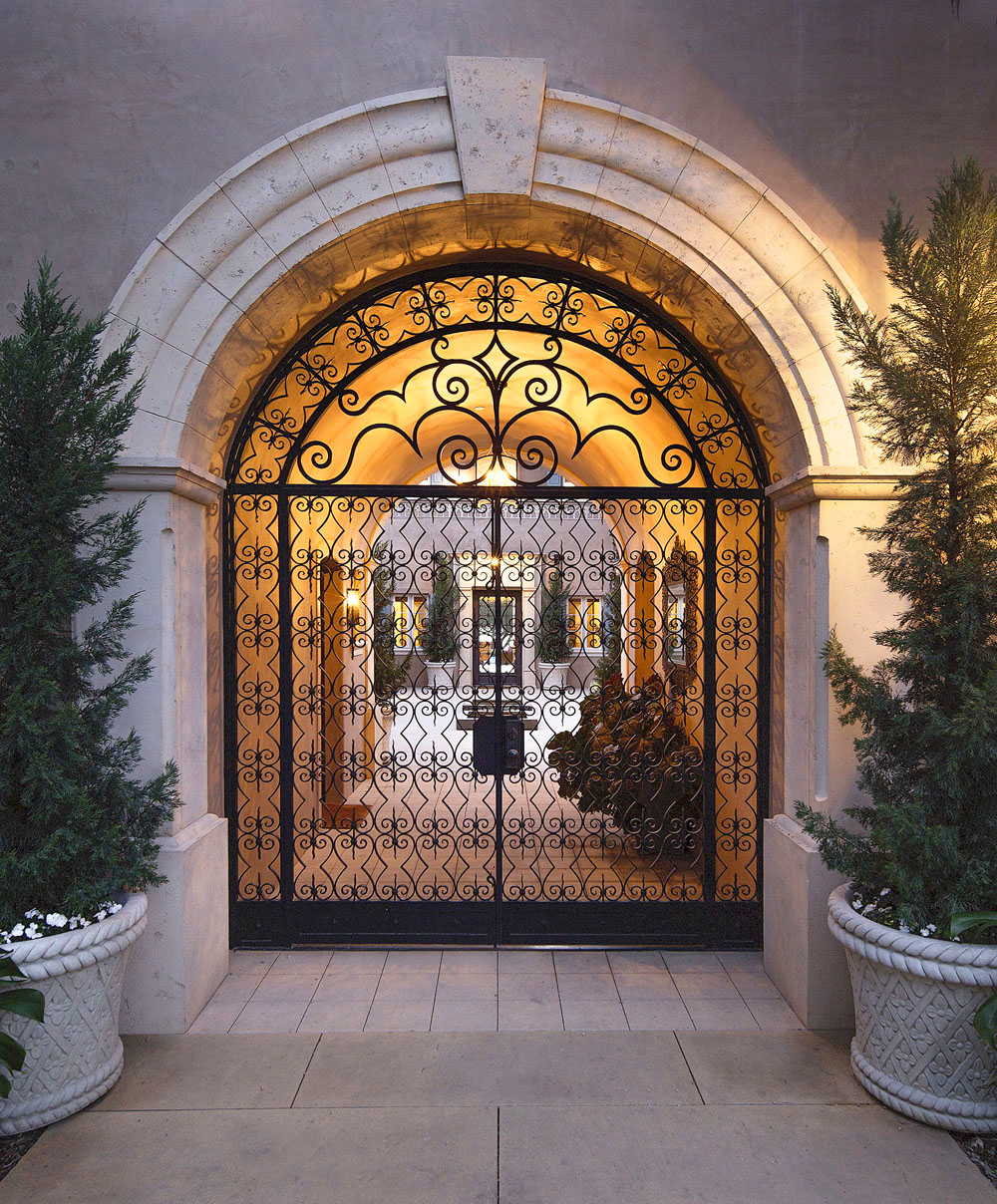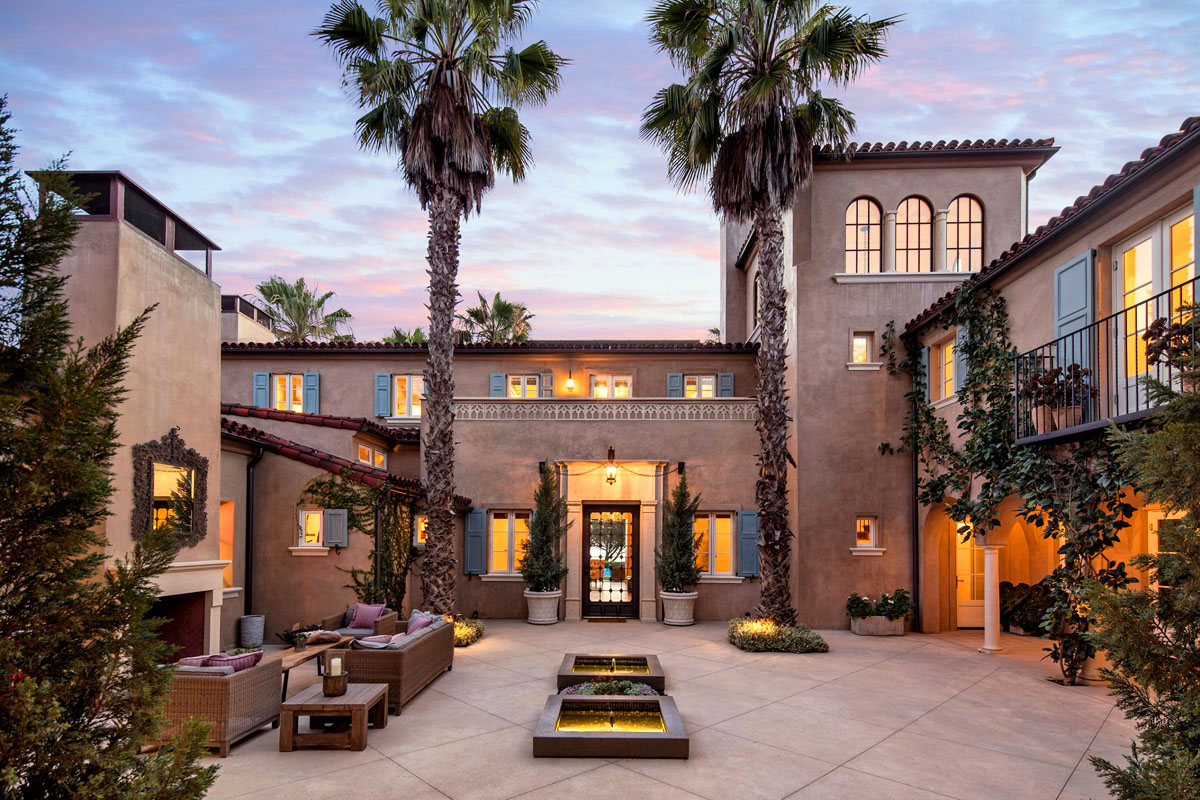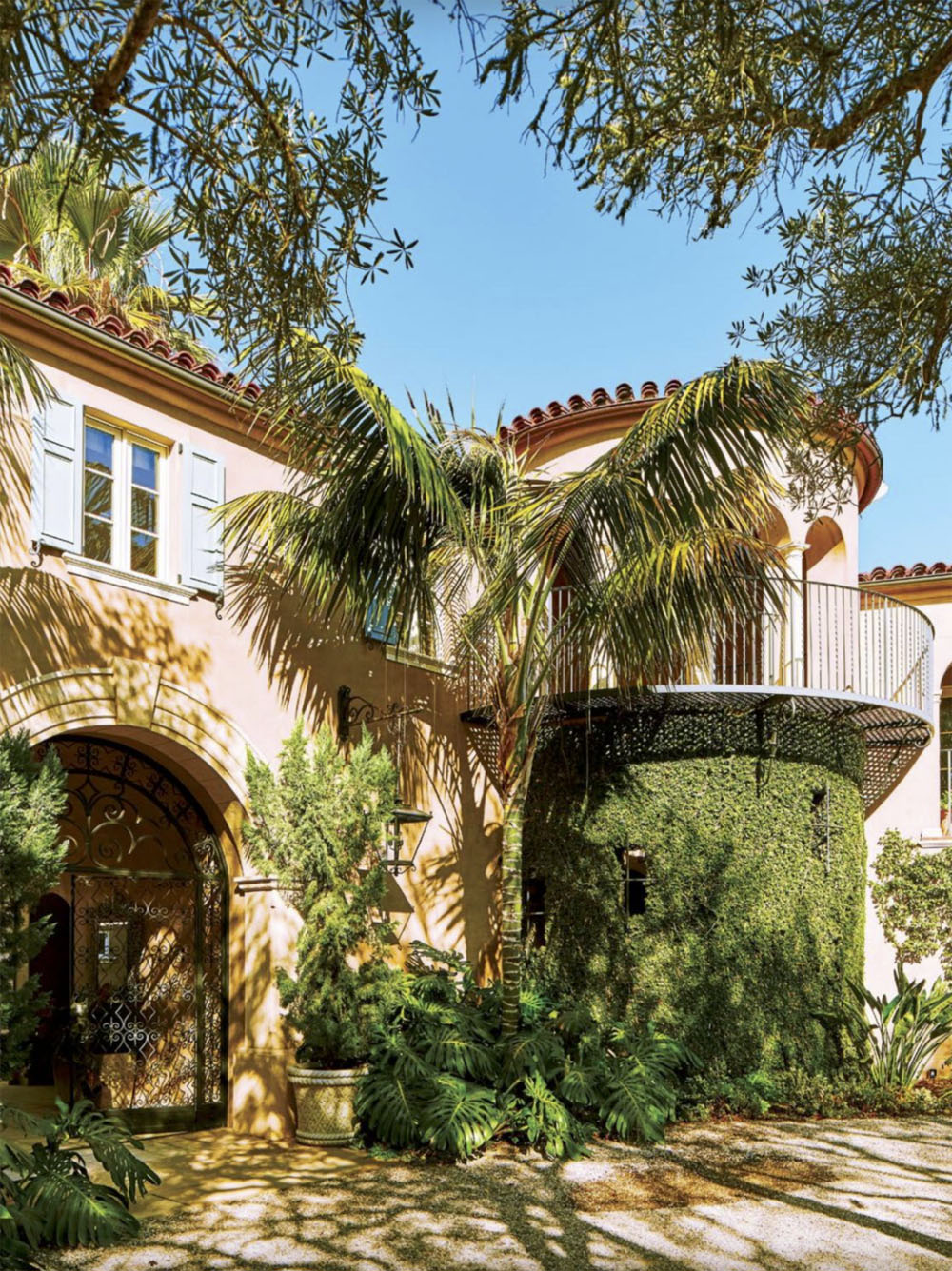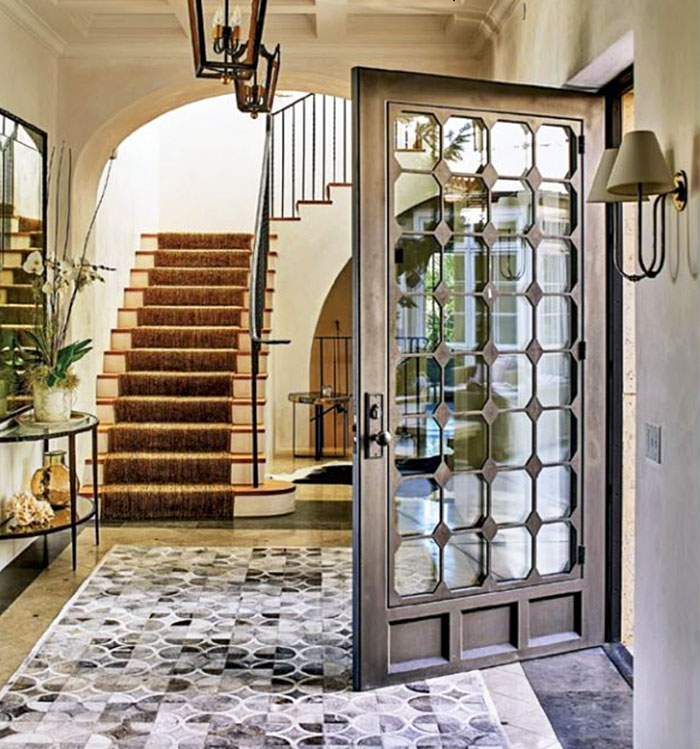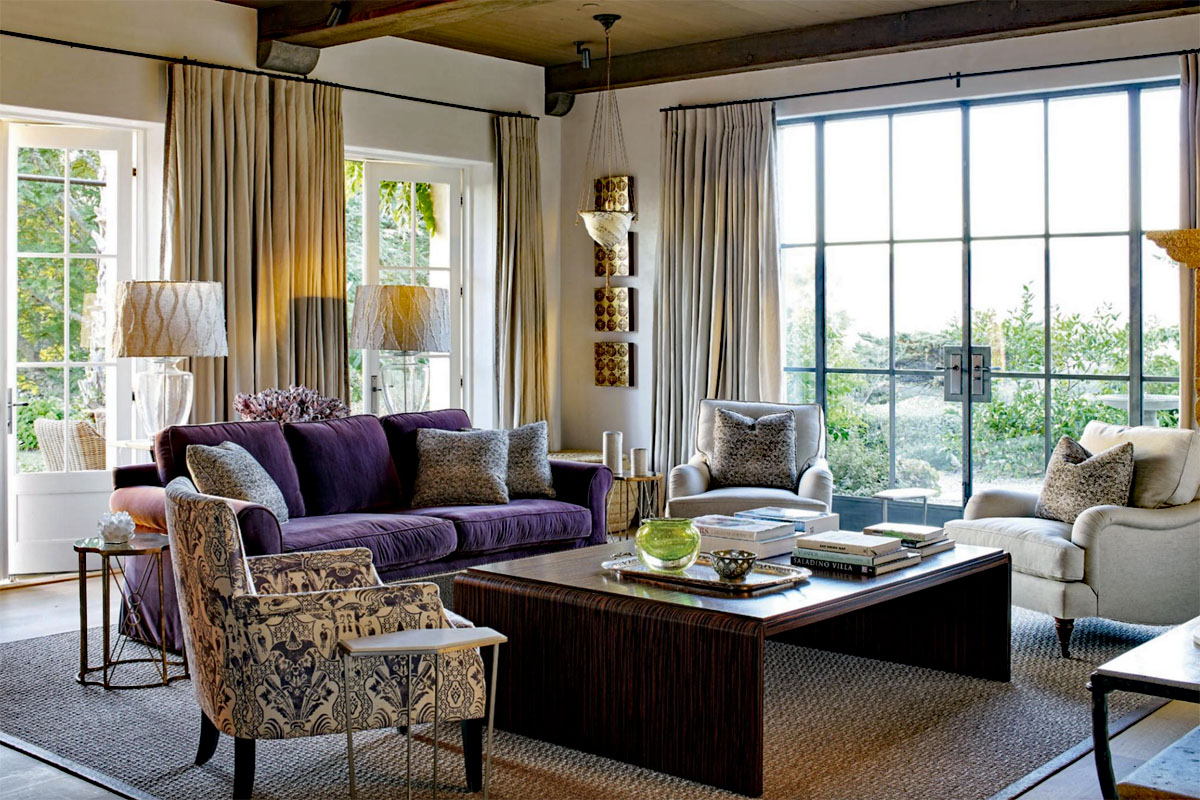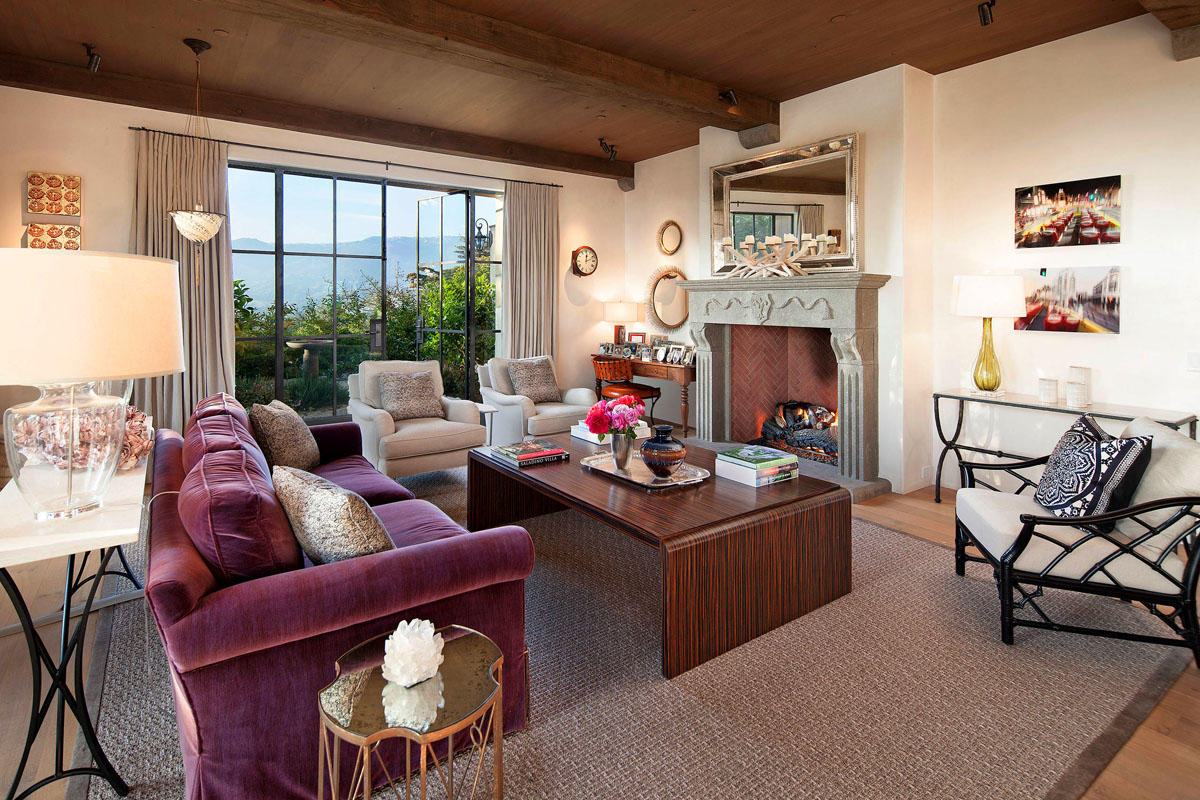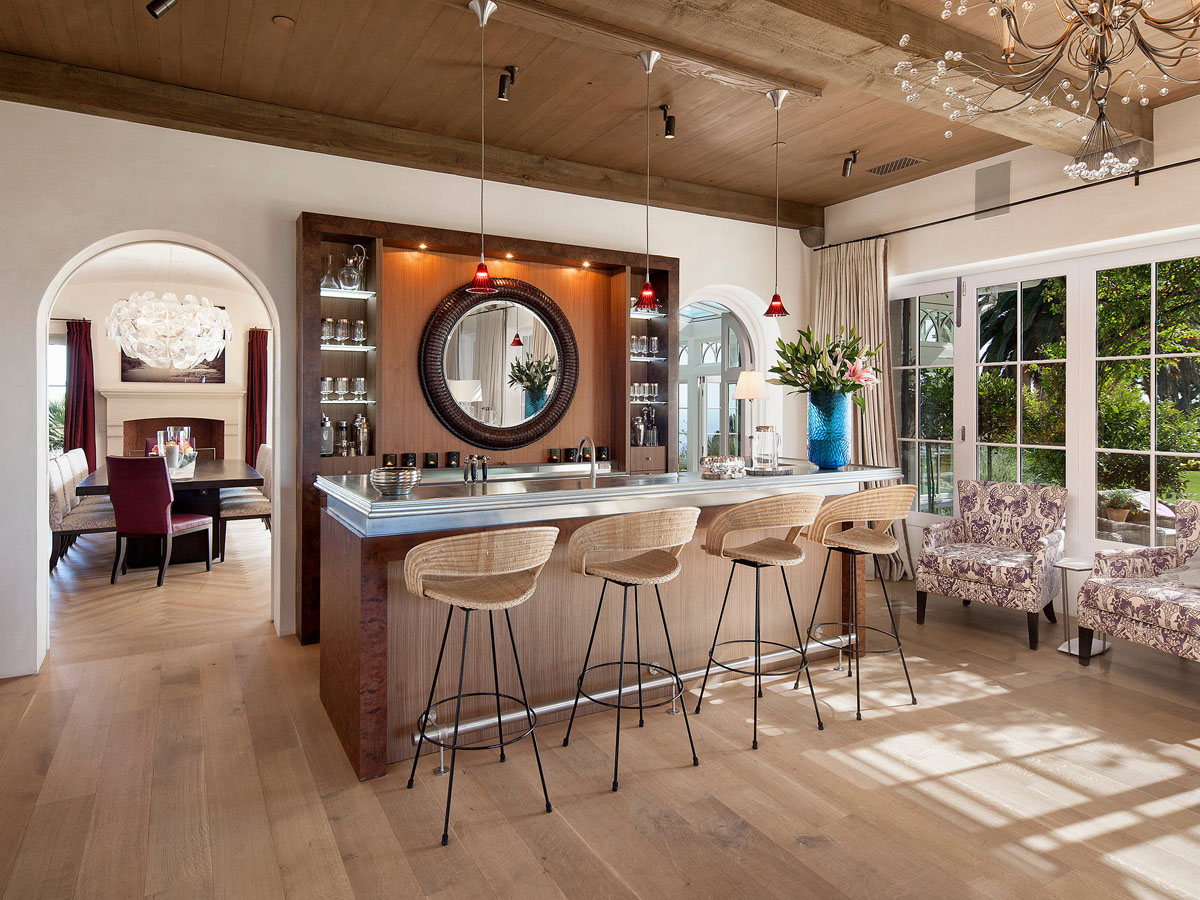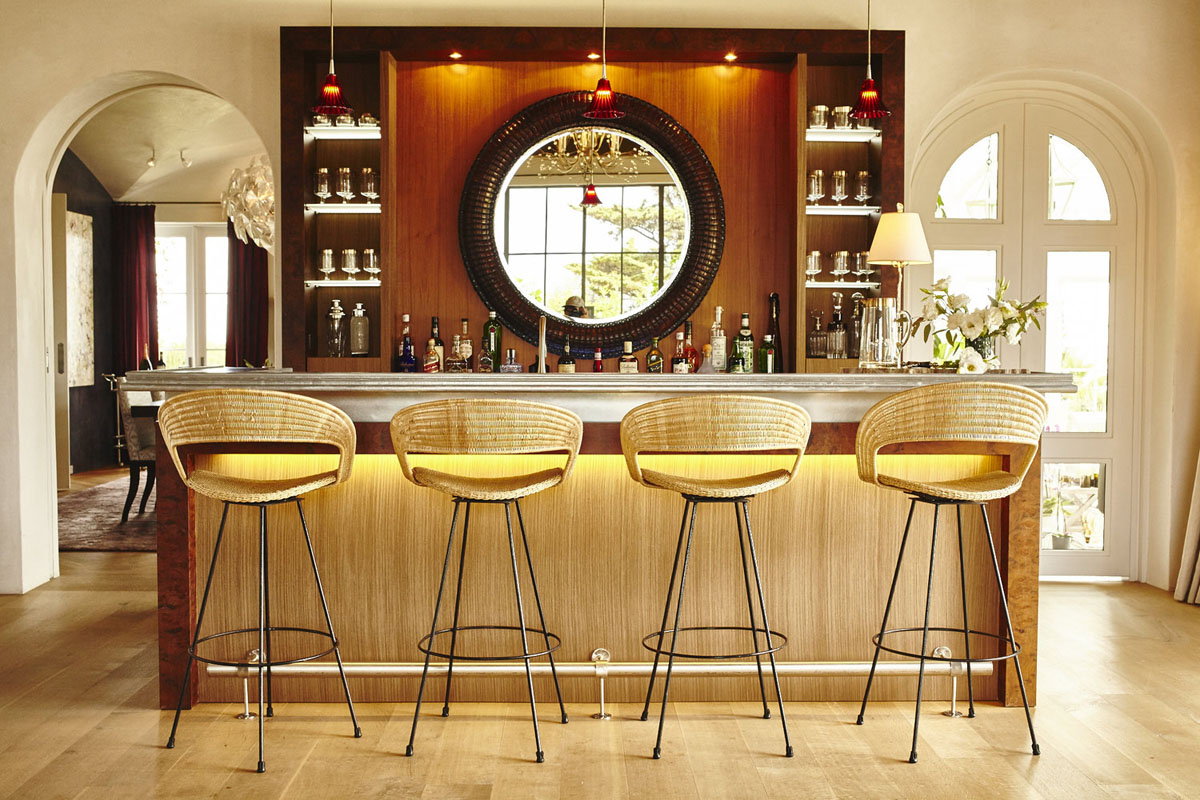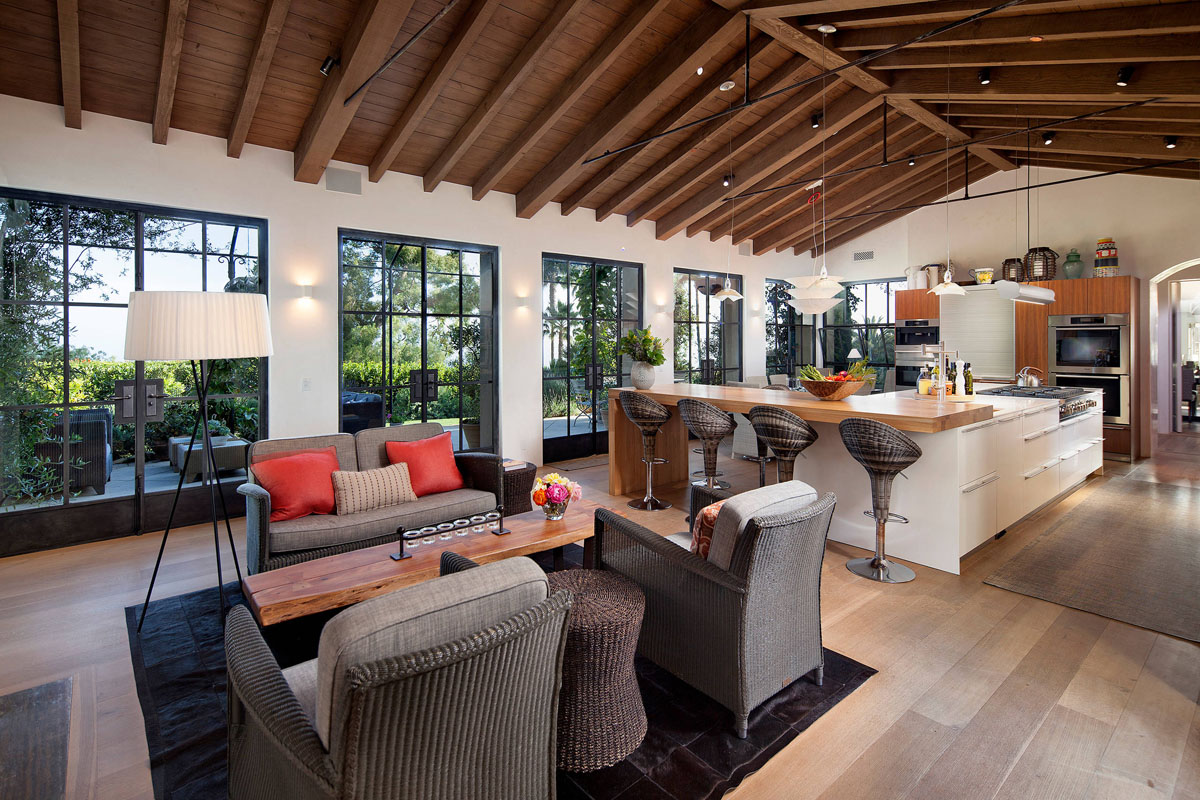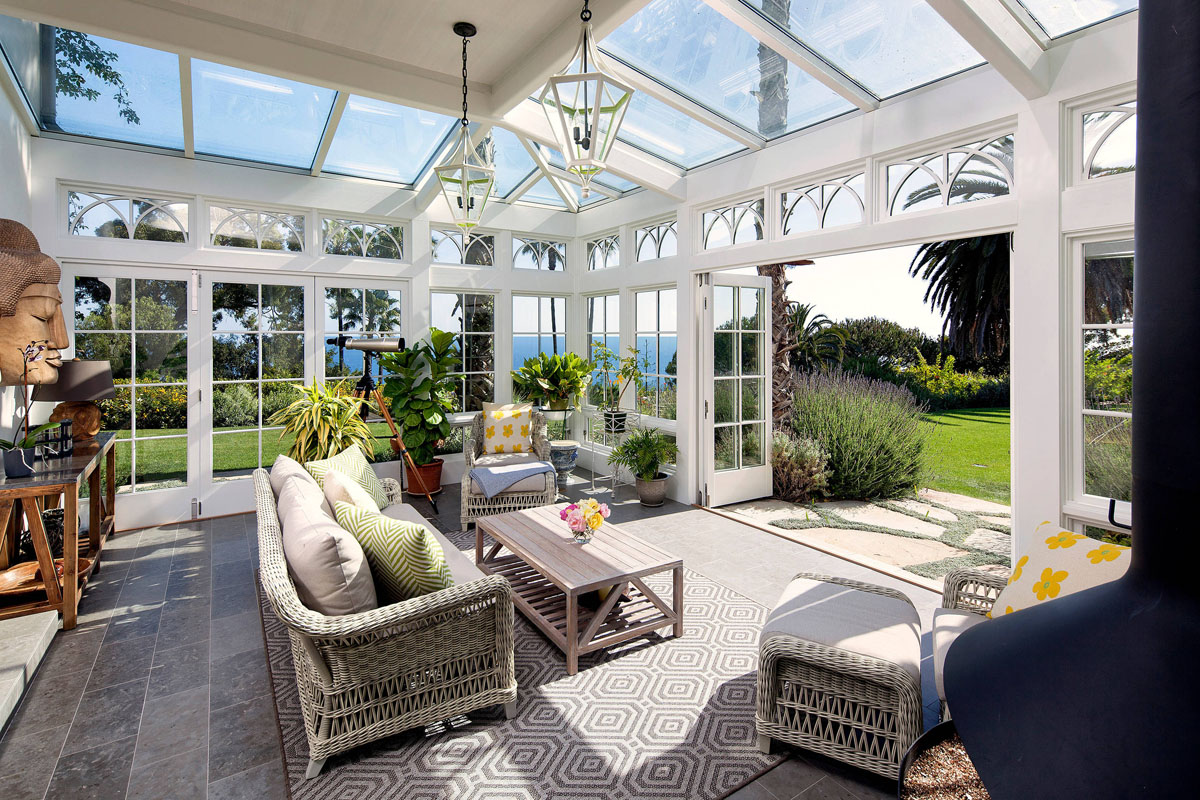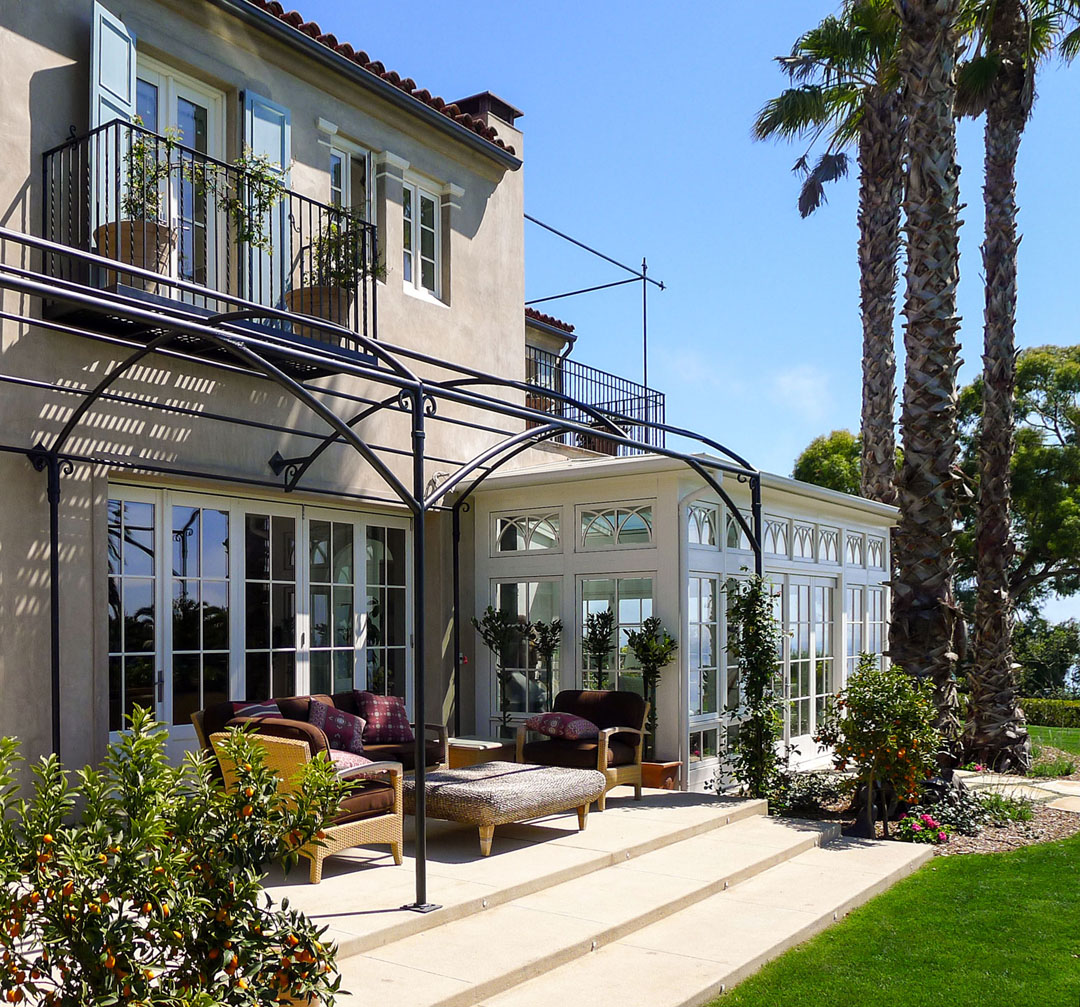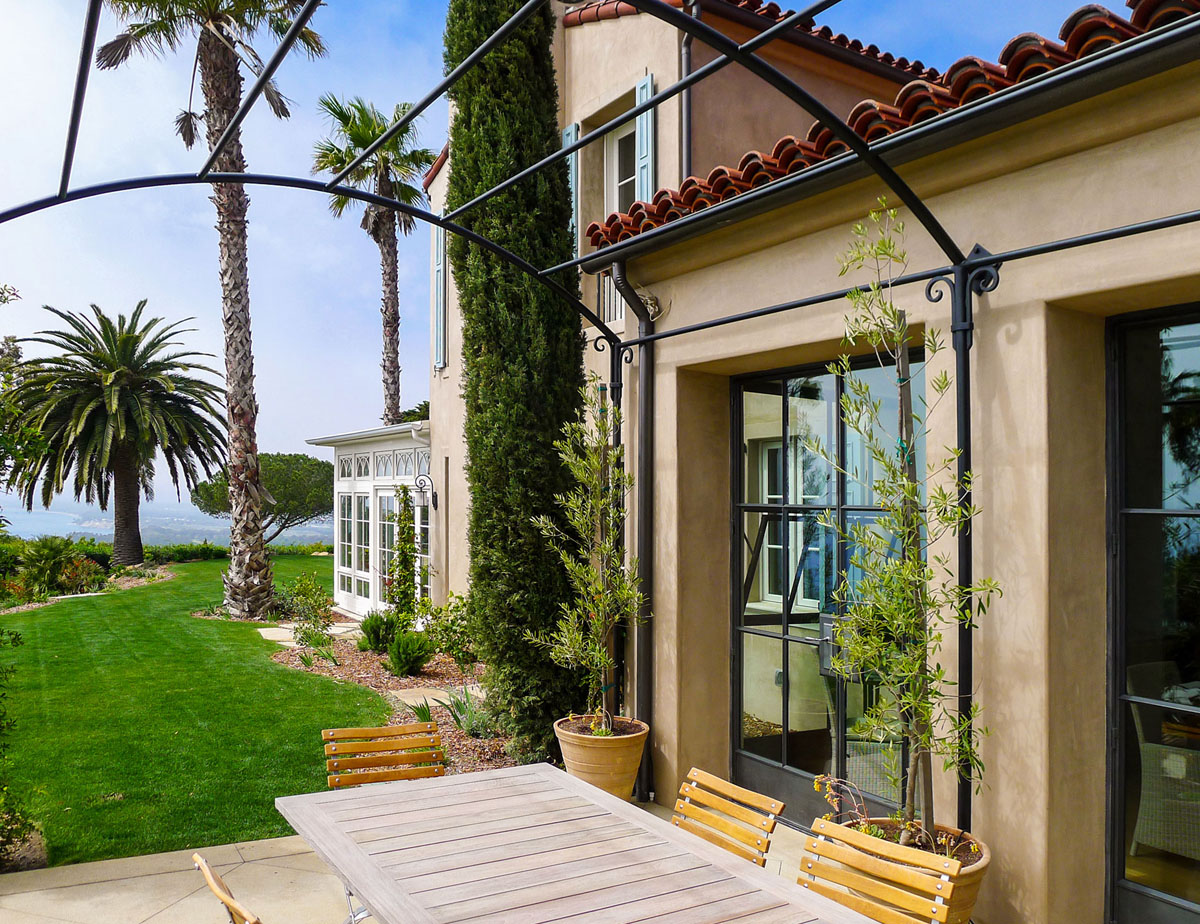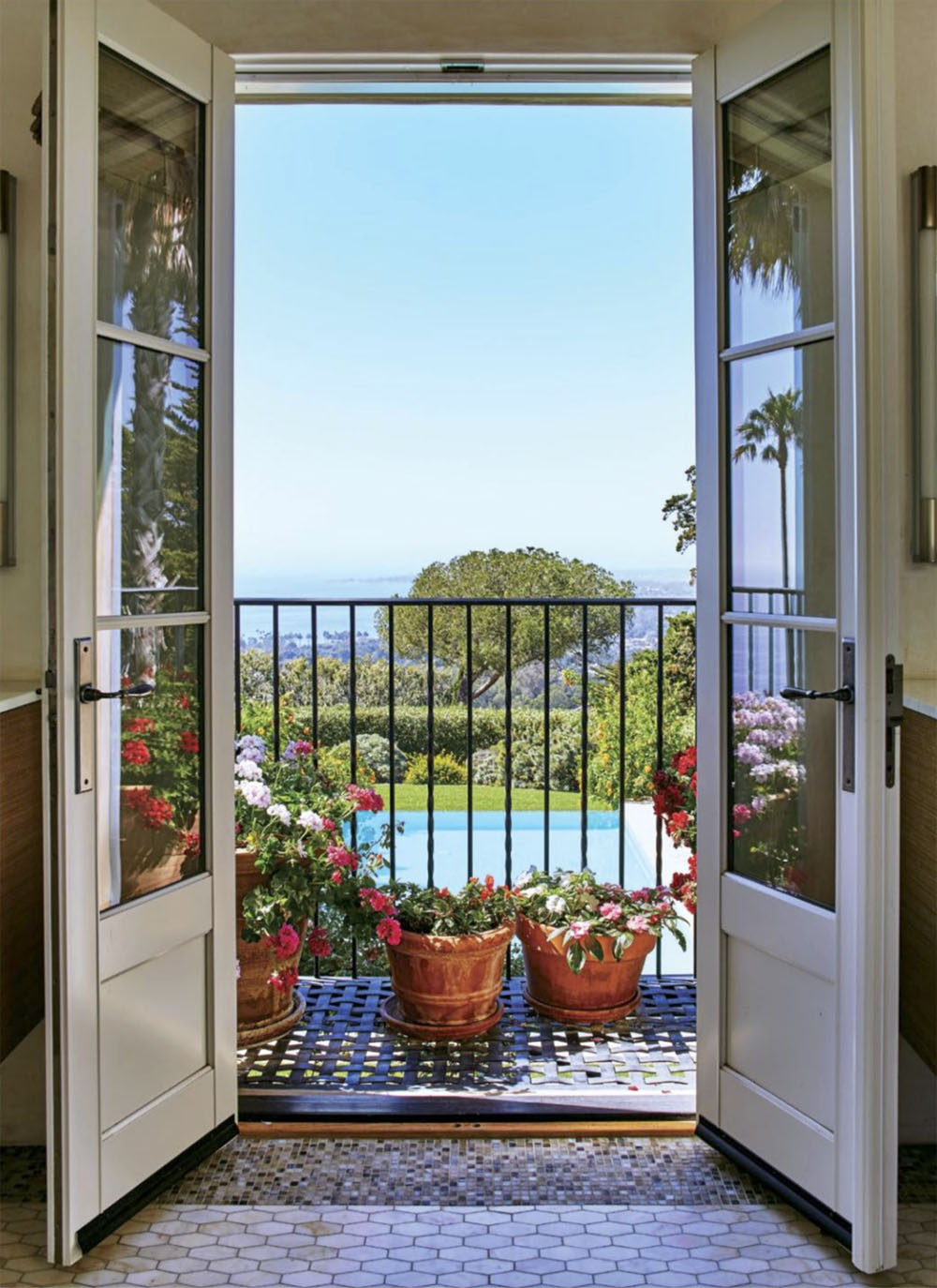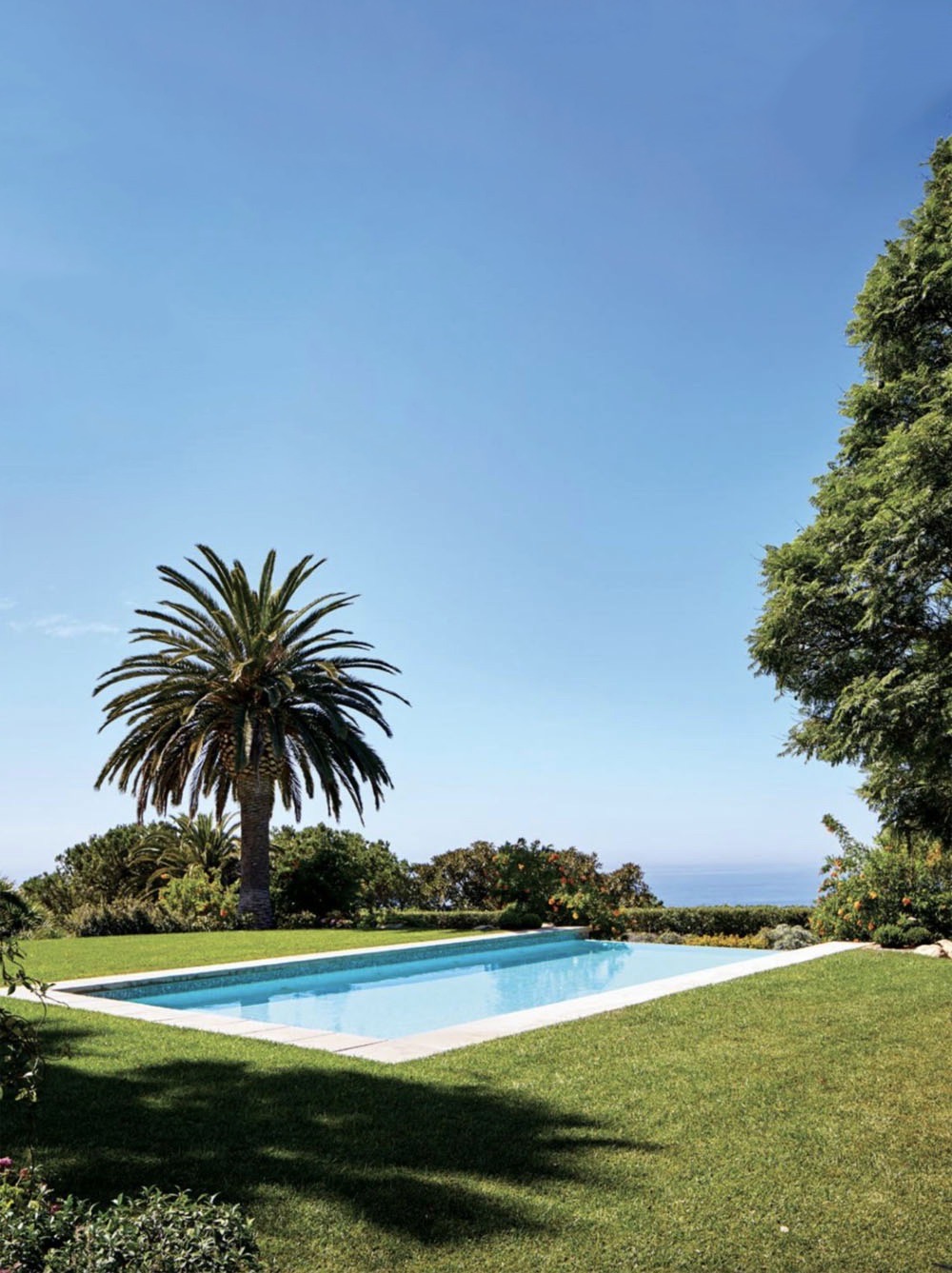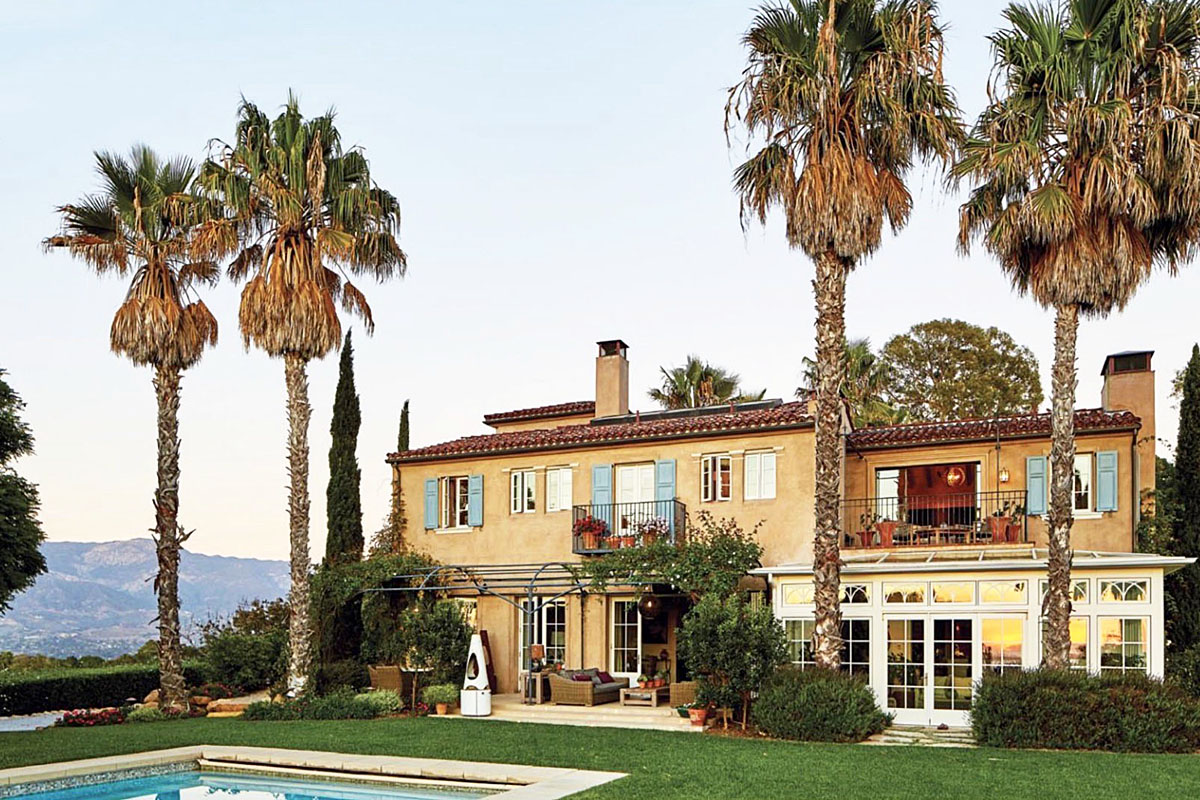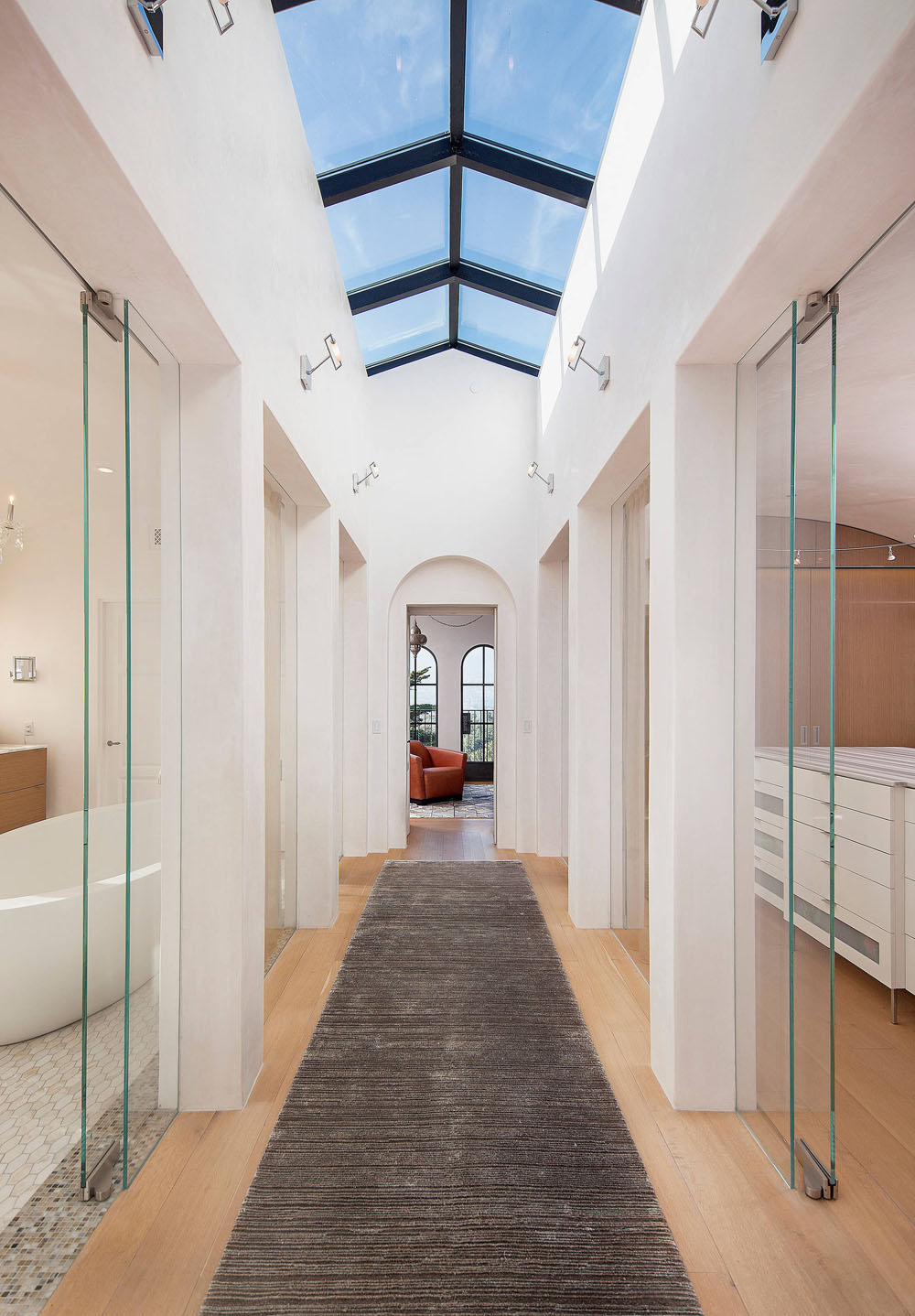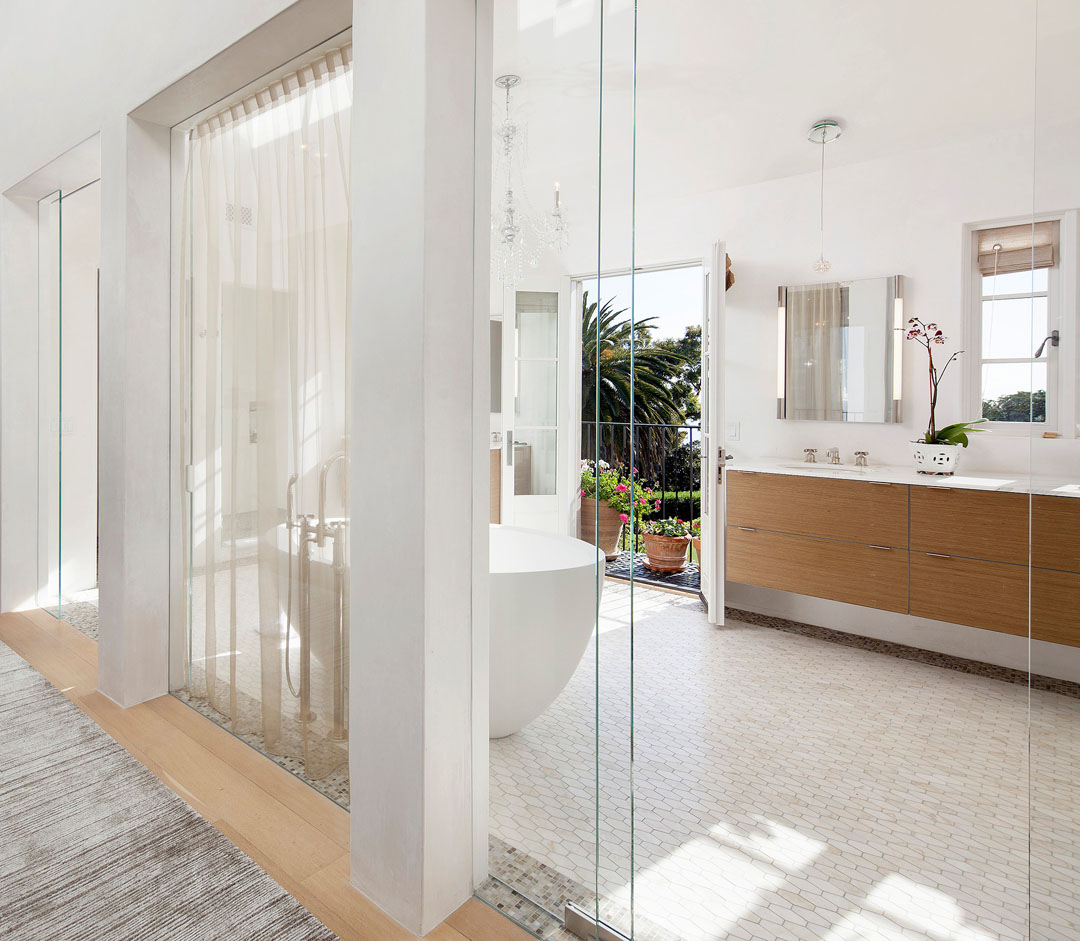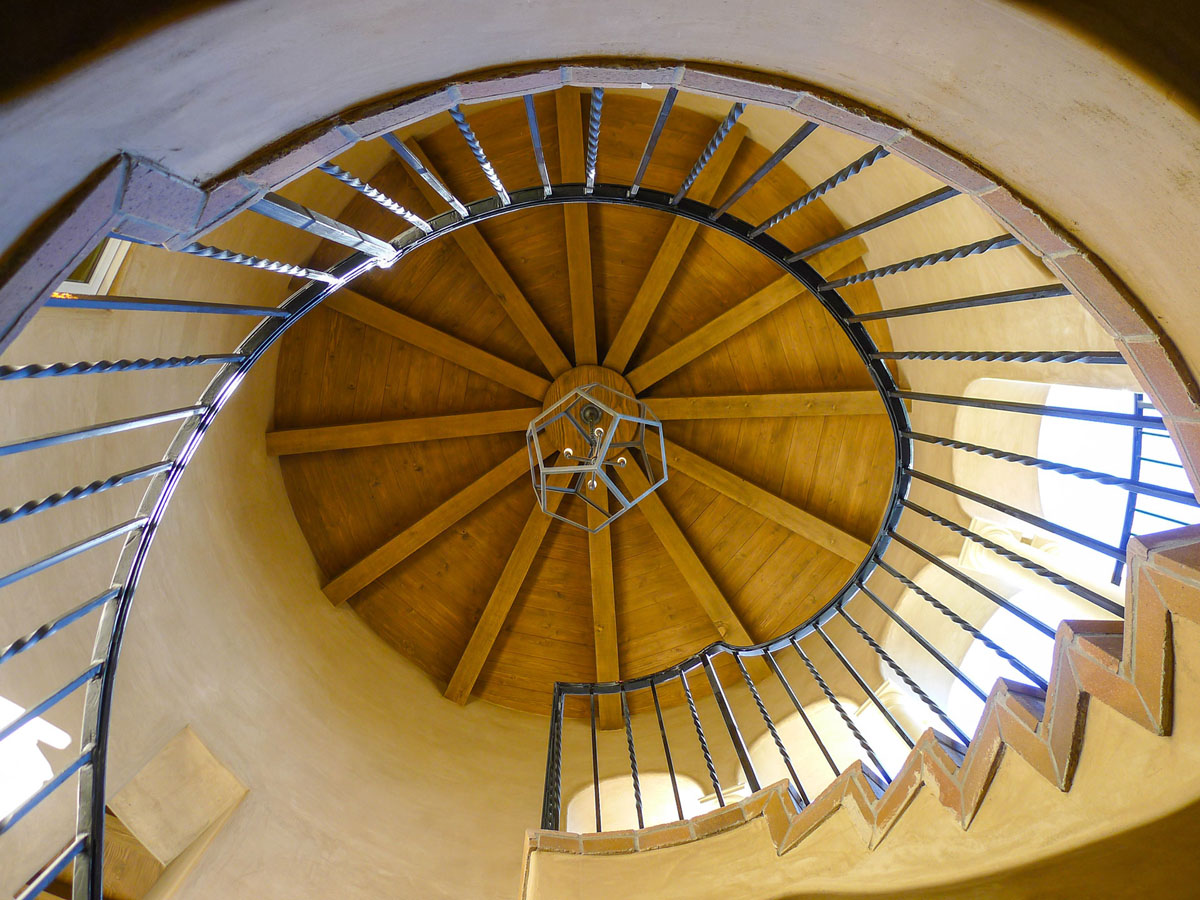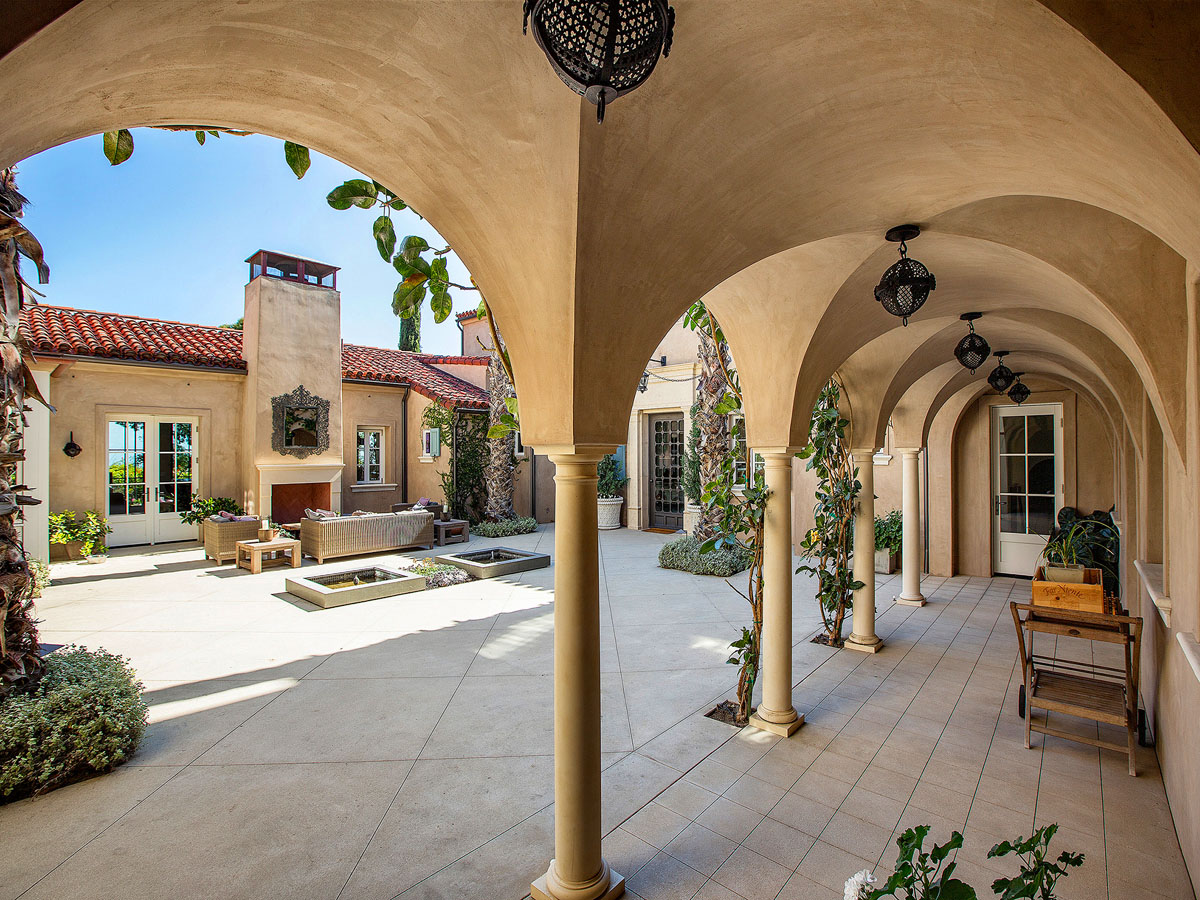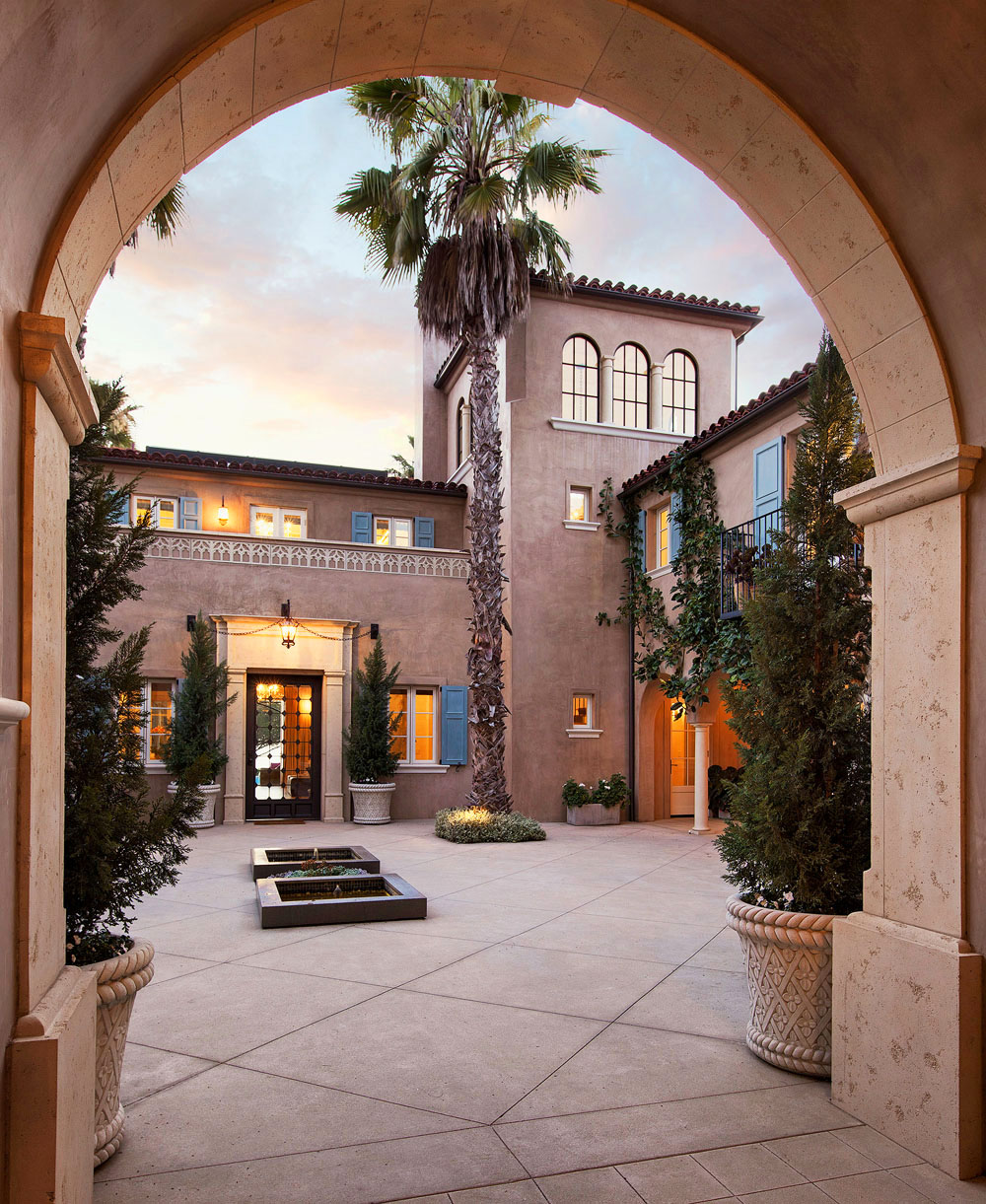 Becker Henson Niksto Architects designed this Mediterranean style masterpiece. Fahrenkrug Construction built the home, and the interior was designed by Randy Franks Studio in collaboration with Christina Rottman. Eric Nagelmann was responsible for the beautiful landscaping.