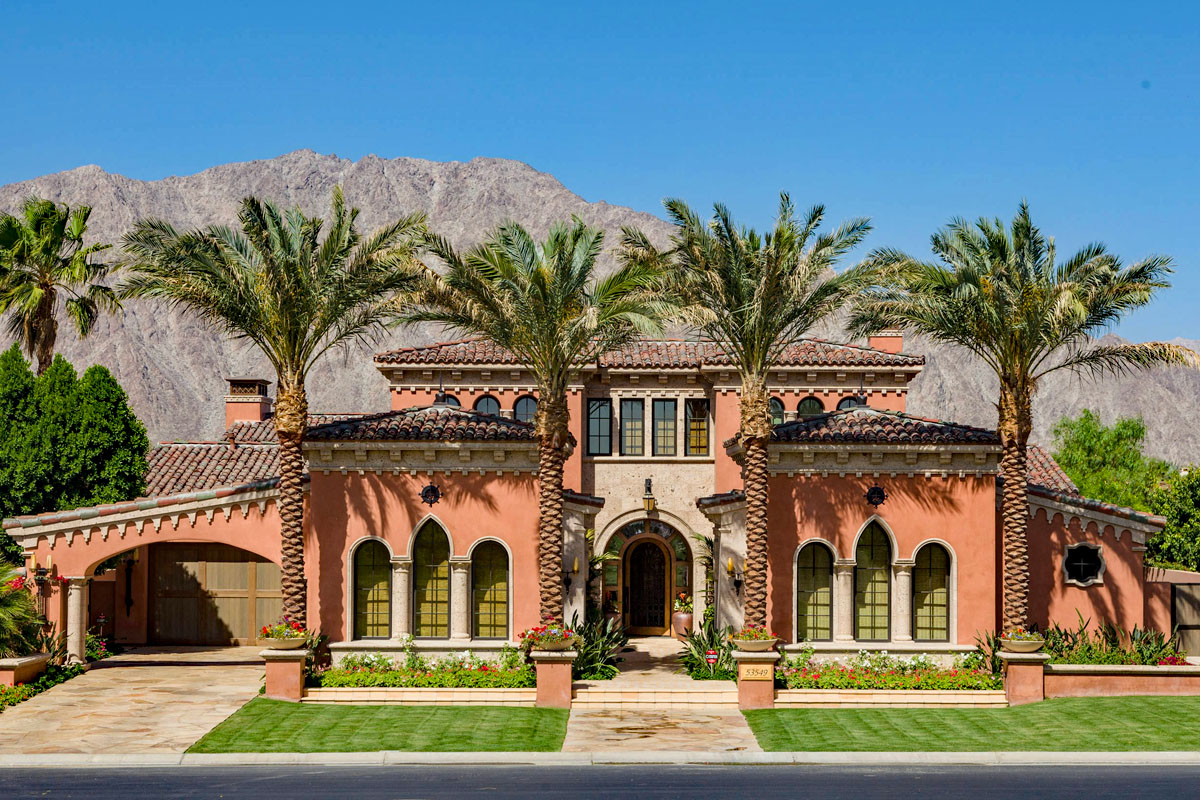 This Mediterranean style luxury Home in La Quinta, California is inspired by the Floridian architecture of Addison Mizner.
South Coast Architects designed the property which has been meticulously crafted with a touch of Spanish/Moorish influence.
The design takes full advantage of its warm climate by seamlessly connecting its courtyard and patios with indoor living spaces.