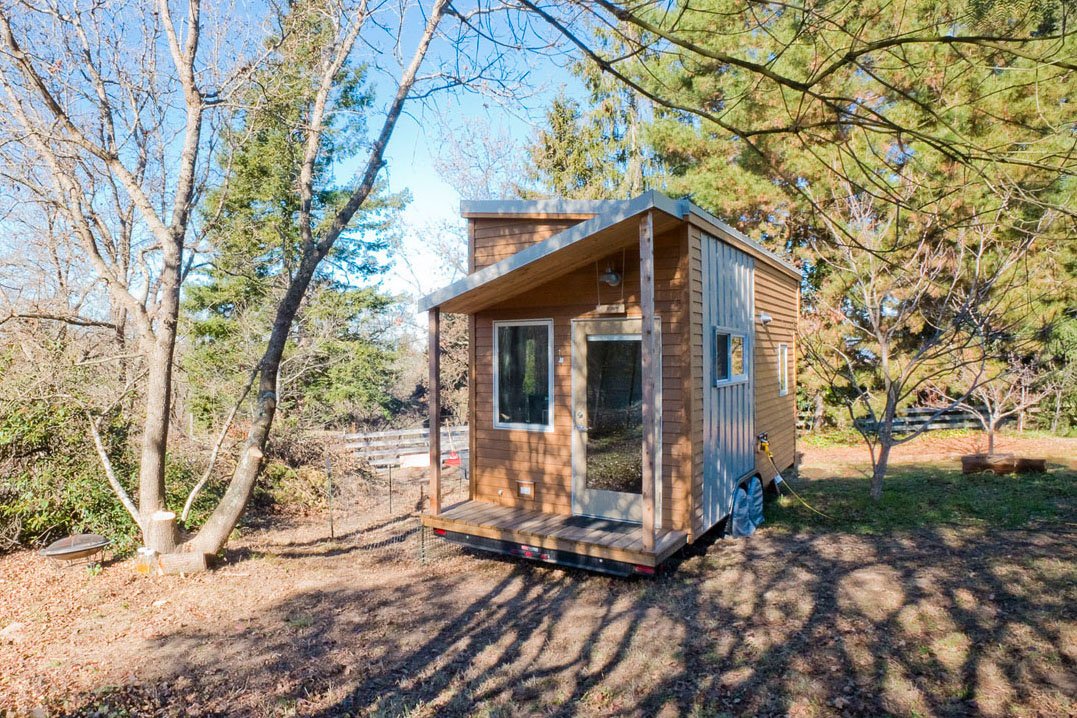 Tiny Project by Alek Lisefski is an 8 feet by 20 feet modern mobile tiny home featuring a passive solar design with lots of windows and a full-glass door enabling plenty of light to come through the interior space.
Once the mobile tiny house is parked in a permanent location, solar panels and water collection can be installed to make it as self-sustaining as possible.
The interior has a modern kitchen with high-end stainless appliances, compact combo washer/dryer unit, and refrigerator with freezer.
The ceiling, wall and loft floor have sustainable blue-stain beetle-kill ponderosa pine wood. The exterior is covered with clear grade cedar siding.