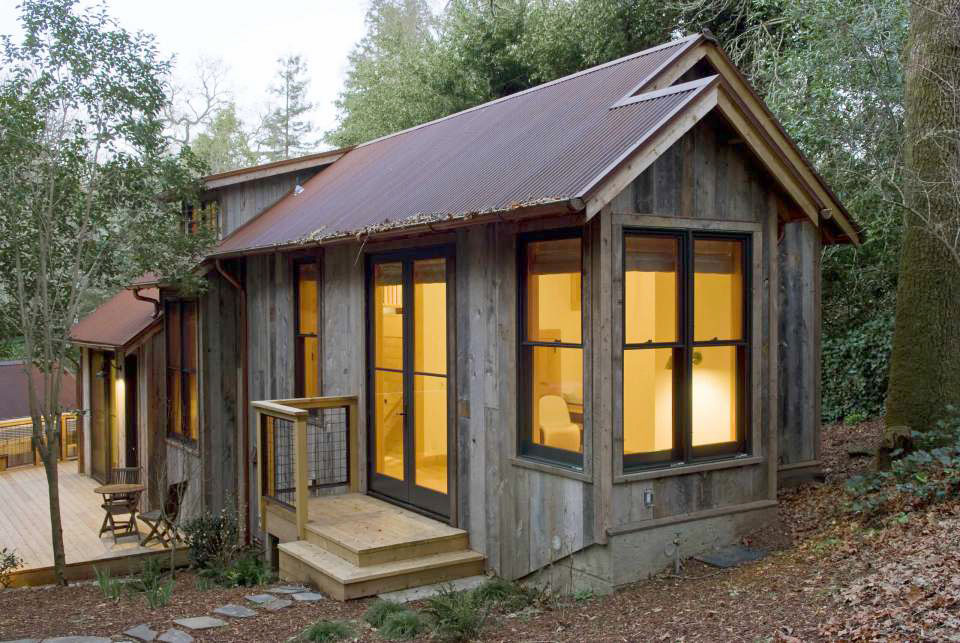 According to the architects at Dotter & Solfjeld Architecture who designed this charming small cottage in Ross, Marin County, California, the perfume of deodar cedar used to built the cabin has a calming effect on guests the moment they walk inside.
The cabin was originally an old barn adjacent to the main residence. A decision was made to transform the barn into a 714 square foot fully functioning guest house.
The spacious living room is a couple of steps below the galley kitchen separated by a bar counter. Next to the kitchen there is a dining nook with built in seating. The bedroom and bathroom are located at the back of the cabin as well as a sleeping loft with windows.
In keeping with the rural feel of the property, a separate one car garage was built to look like a stable, which also has a trellis covered space which can be used as a patio or a second parking.
All interior wood work was handcrafted by Scott Constable using locally sustainable harvested wood.