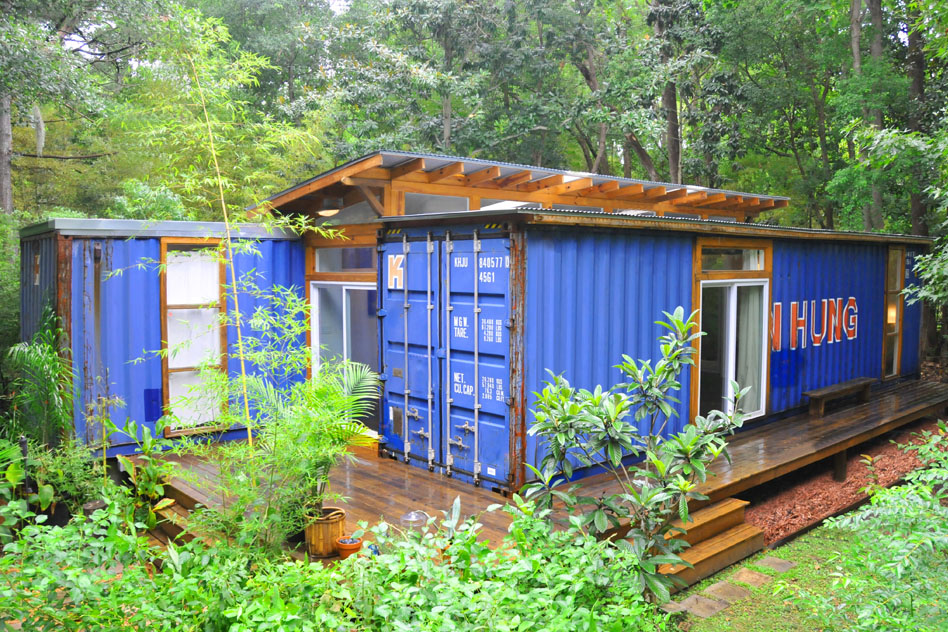 The Savannah Project is an affordable small home built from two 40 ft shipping containers. Designer Julio Garcia created this cozy 800 sq ft house in Savannah, Georgia as an artist retreat.
A foundation of steel I-beams resting on concrete piers support the two containers with a wooden deck. A six foot wood-framed addition is placed between the two containers with a shed roof.
The interior is simple yet modern with an open kitchen and living area and a bedroom tucked into one end of a container.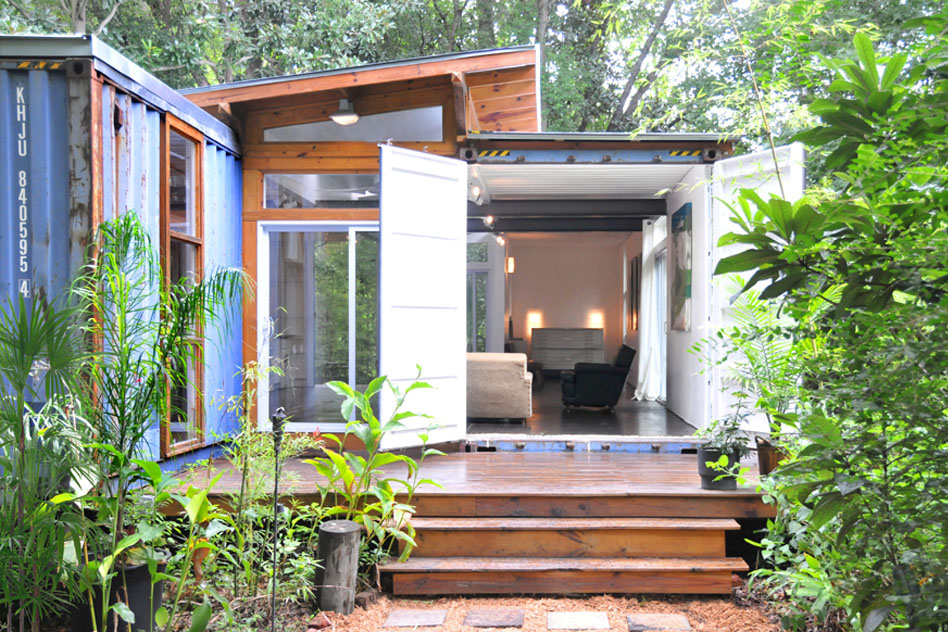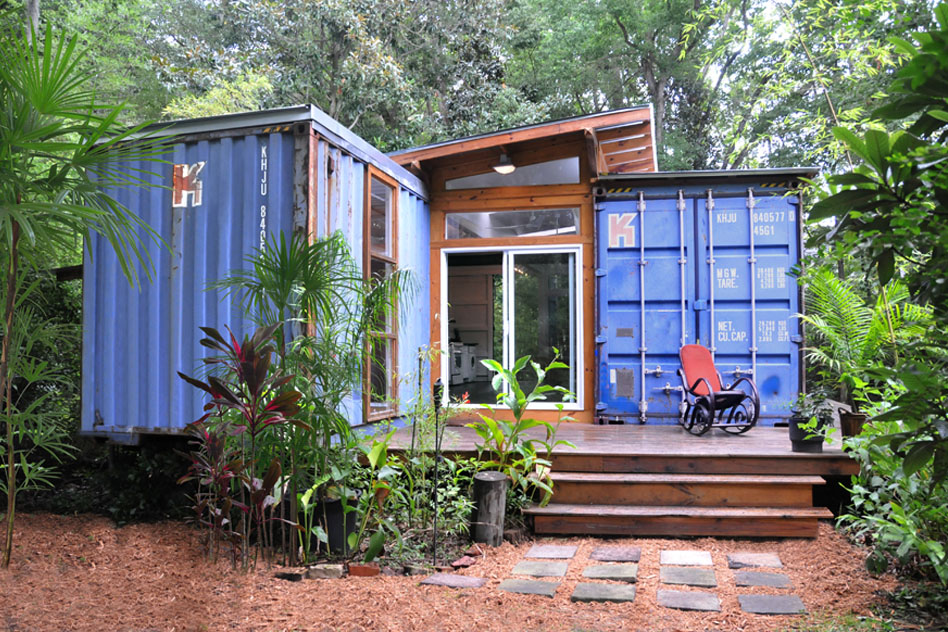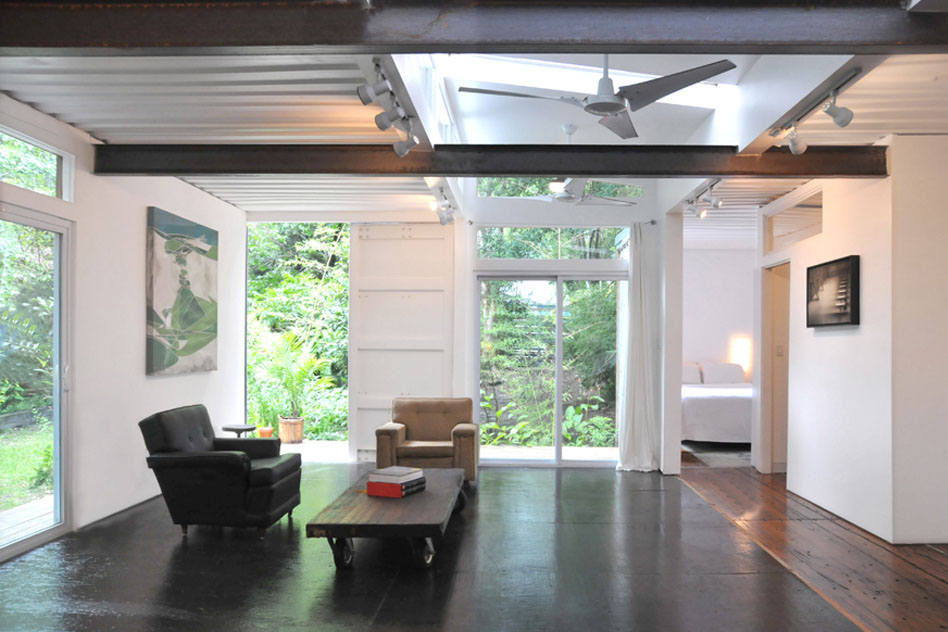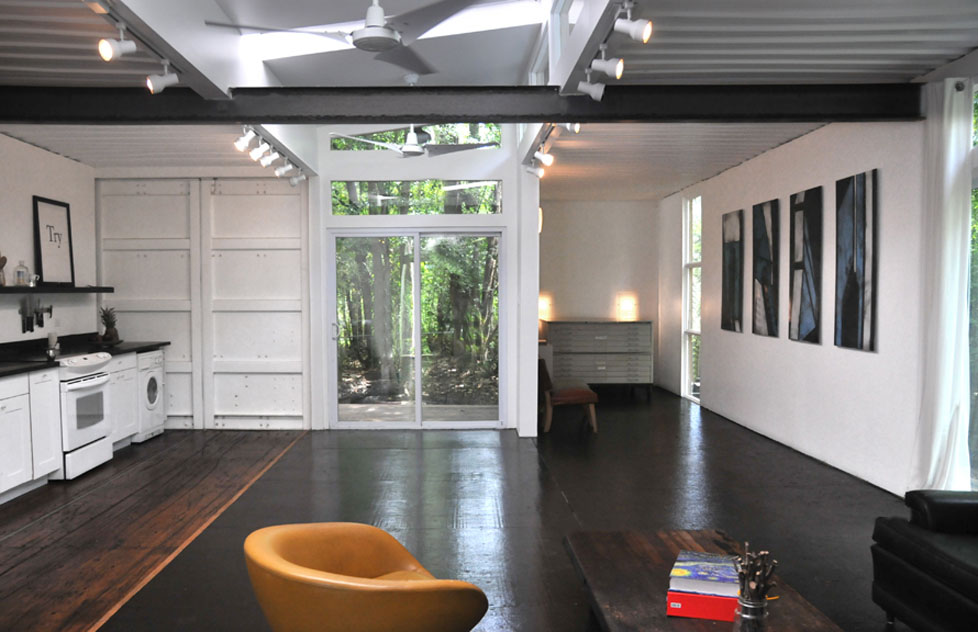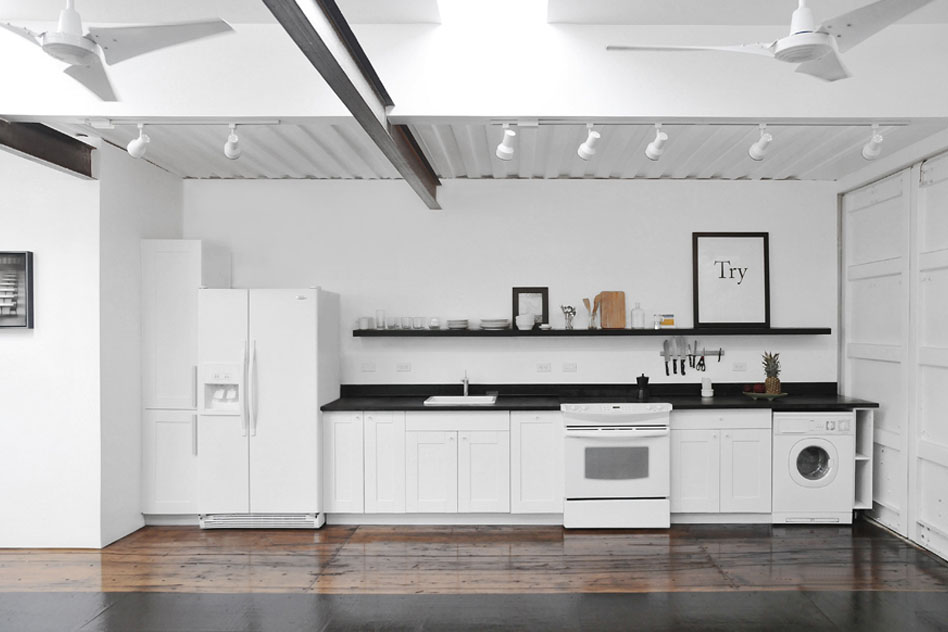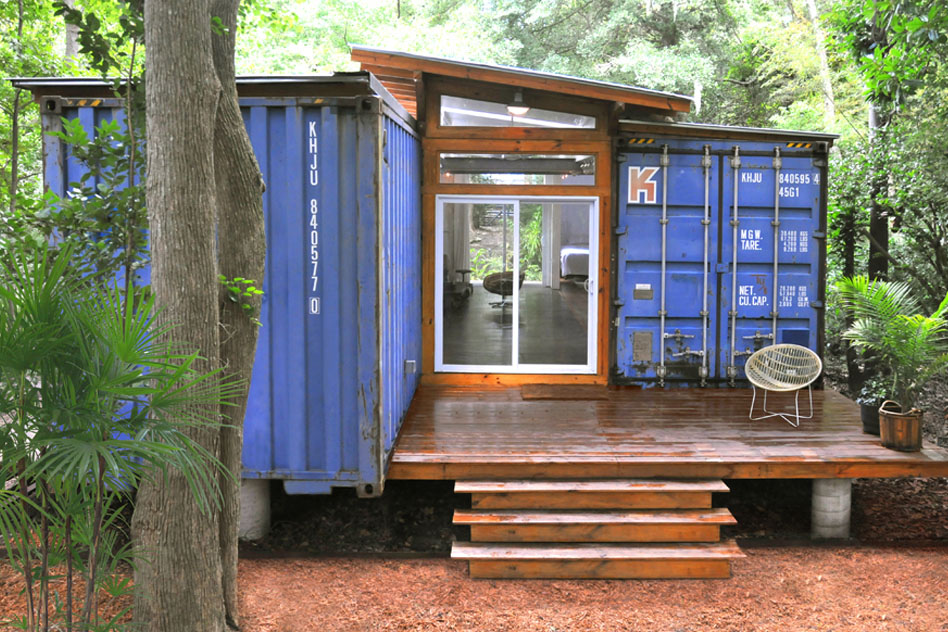 Photography: Tessa Blumenberg, courtesy of Price Street Projects
Via: Inhabitat