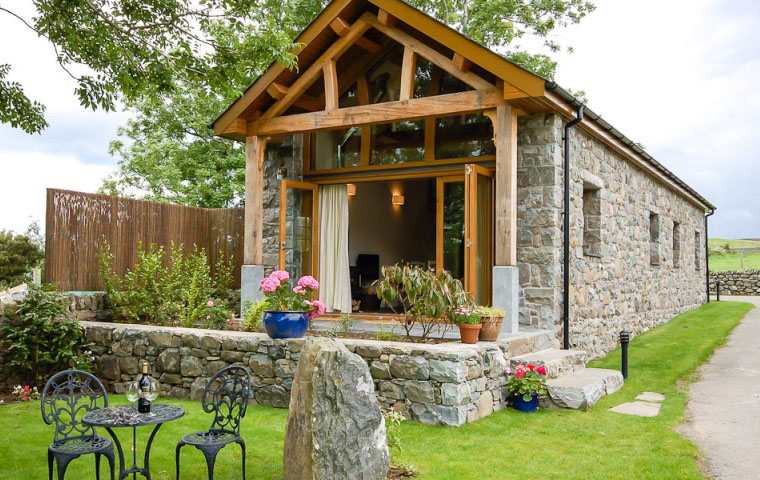 Located in Dyffryn Ardudwy, Snowdonia, Wales, United Kingdom, an old barn was converted into a lovely cozy holiday cottage.
Natural materials were used such as natural slate floor tiles, oak trusses and glazed gable end, and granite stones for the external walls.
Inside the cottage, there is a ground floor twin bedroom and a king-size bedroom loft. The small kitchen includes a combination oven, a small induction stove and a dishwasher.
The oak folding doors can be completely opened up to bring the outdoors in.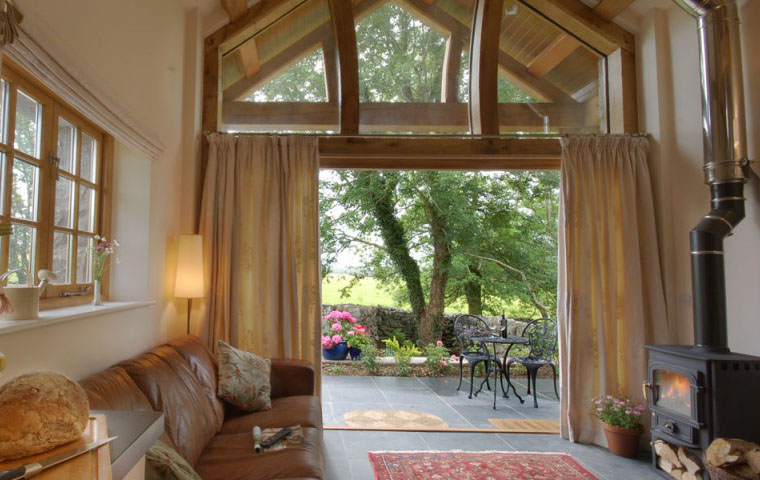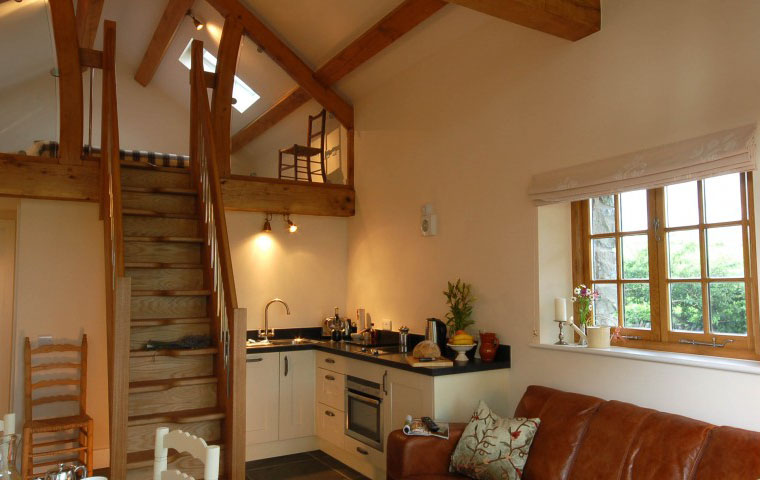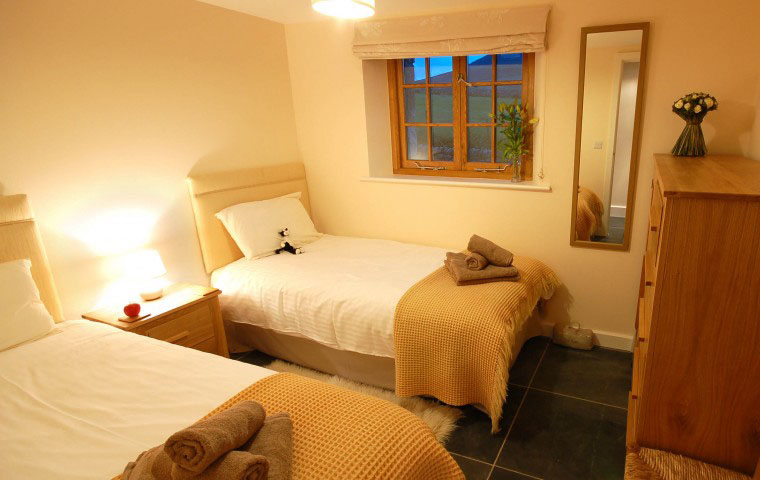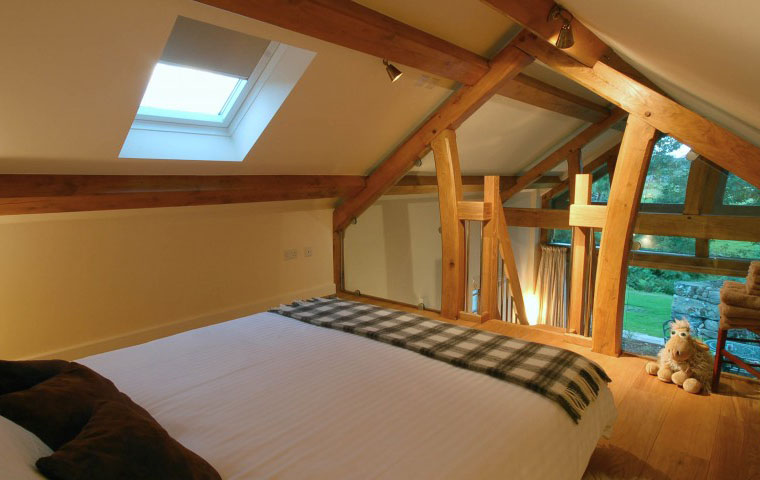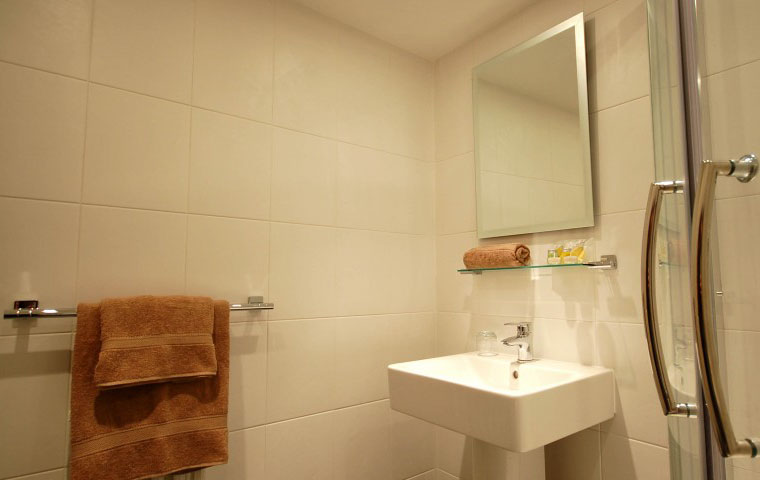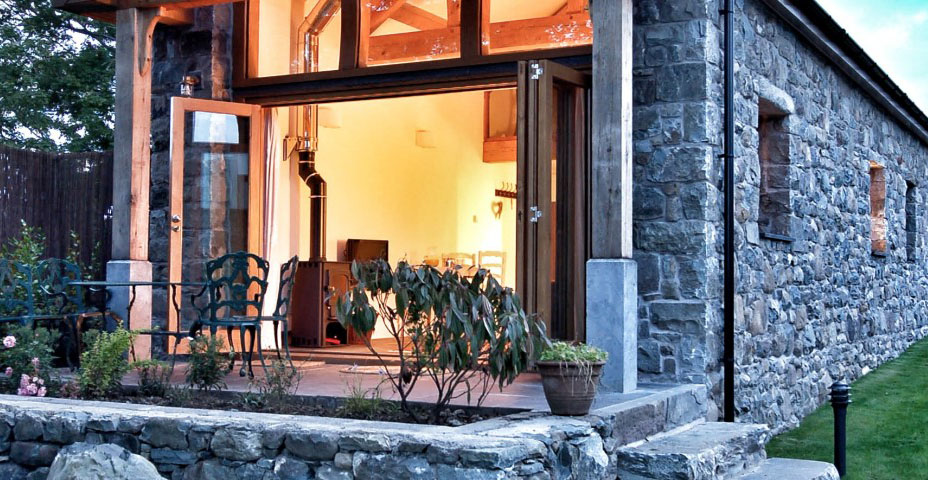 Via: Dioni